Every year my children receive a chocolate filled Advent calendar from their great-aunt. They look forward to this tasty chocolaty tradition every year. I am sure that the salesclerk also got a kick out of this as Zia would purchase dozens of these advent calendars for all of her nieces, nephews, great-nieces, and great-nephews. Opening a little cardboard window to find out what chocolate shaped candy would be waiting there for them has been a family tradition for generations. A little something sweet for the kiddos every day of December.
In addition to getting so much during the holidays (my kids have tons of family that love to dote on them), I work hard at instilling a sense of giving. Really this is something I work on all year long, but during the holiday season it seems doubly important.To that end, I have created a 25 Days of Giving board. Such a simple idea, but one that keeps giving a center part of the season.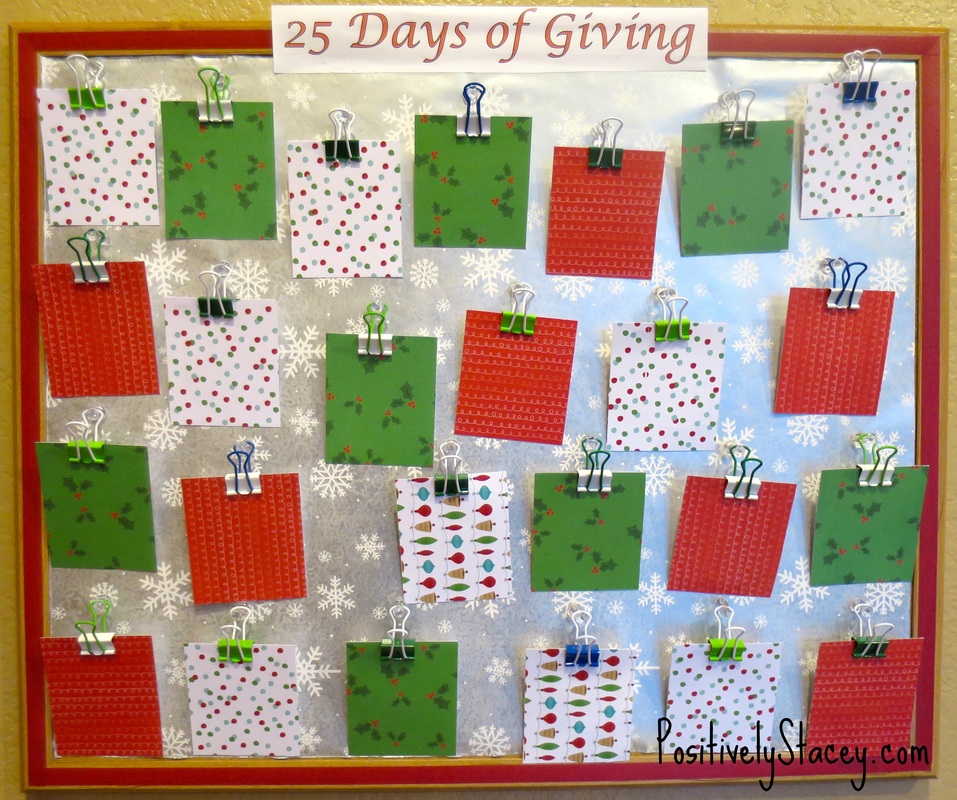 I simply typed up a bunch of giving ideas, cut them out, pasted them on to the back of patterned scrap book paper, and hung them with push pins onto a simply decorated cork board (covered with wrapping paper). This board hangs in our kitchen right next to the pantry for everyone to see. A daily reminder as you reach for the cereal to turn over a card.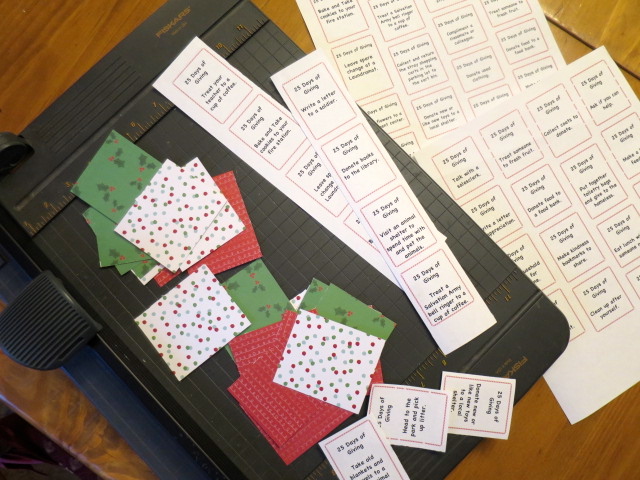 25 Days of Giving ~ A Holiday Calendar
I purposefully did not number the cards so that on any day we can pick and choose which one to turn over. I also have more than 25 cards available so next year I might hang up different ones.
If you don't have the space for a board or want something even quicker to put together, just simply cut out the cards, fold and place into a jar. Each day have someone pull out a piece of paper to see what the giving activity is for the day.
Click here for my Printable 25 Days of Giving Cards There are actually 35 different cards and nine blank ones for you to write your own.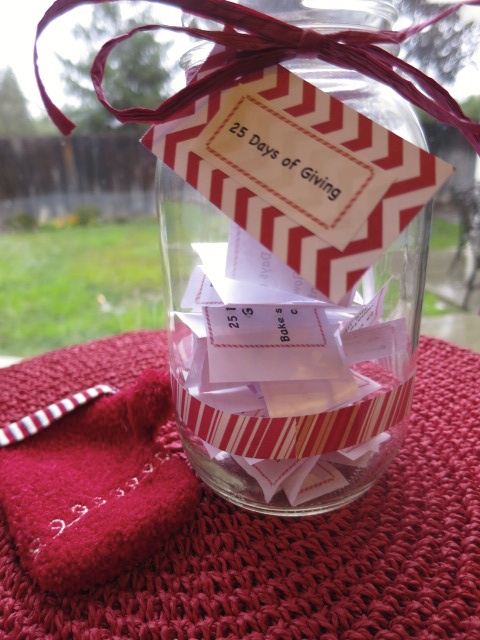 Here is to a Season of Giving!