It's getting close to Christmas Day. Ok, make that super close. I don't know about you, but I am busy wrapping gift after gift after gift. With six kids and a large family – that means loads of paper, ribbons, bows. Not to mention needing scissors, tape, and tags.
I'm sure that I am not alone. I bet that many of you are also knee-deep in tissue and ribbons. So today I am sharing with you a super quick and easy way to help organize your wrapping paper.
It's called a clear, plastic over the door shoe holder! I put this together in a matter of minutes last year. I bought a $5.00 shoe holder, hung it up in my laundry room, and using scissors to cut out the bottoms of some holders I suddenly had an easy way to store my wrapping paper.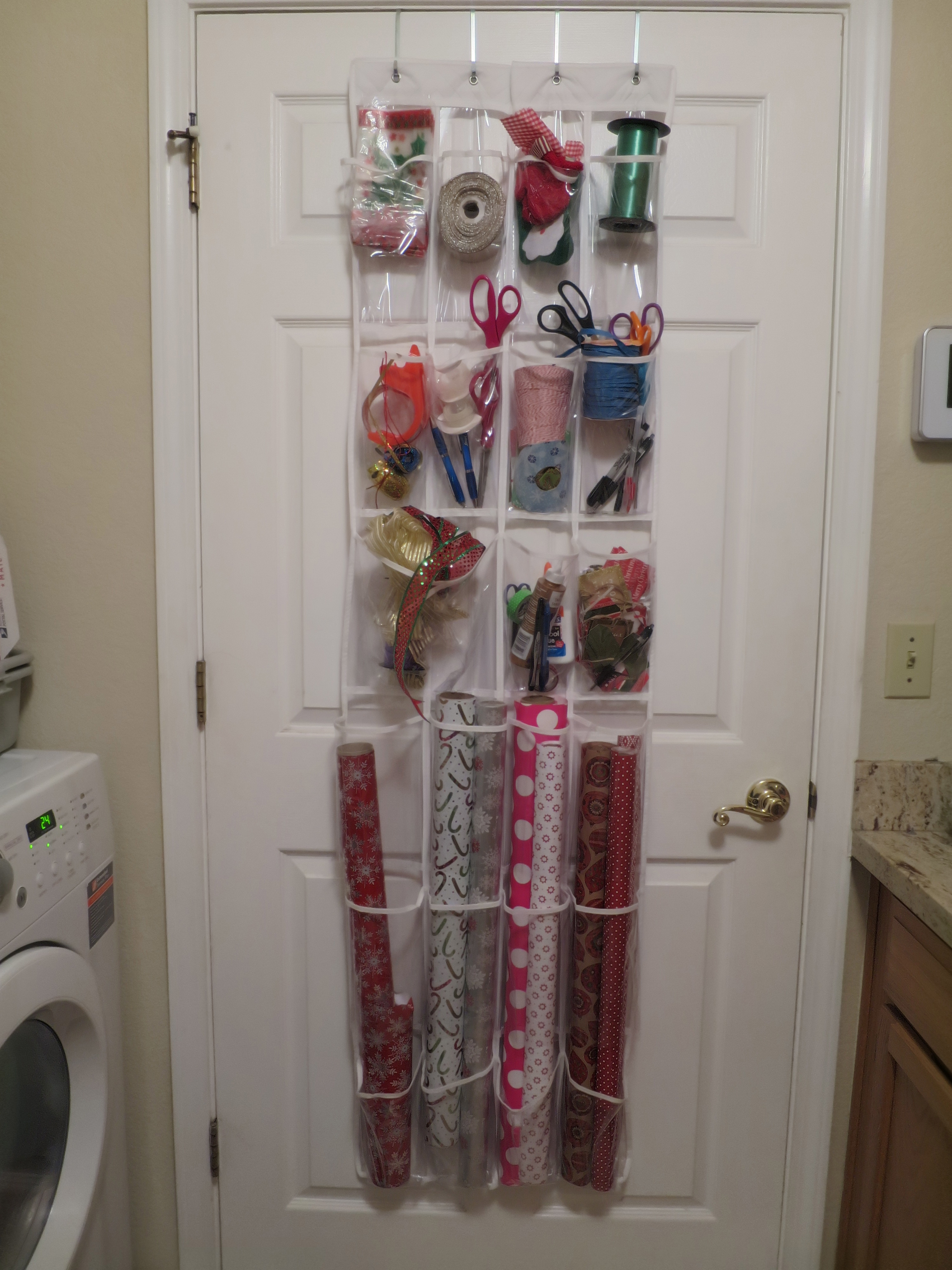 The three bottom rows hold the rolls of paper and the three top rows hold all the ribbons, scissors, tape, tags, etc.
I set it up in the laundry room thinking that my counter would be the perfect place to also wrap gifts. This works for wrapping one or two quick gifts; however, when I have a lot of wrapping to complete I feel a bit claustrophobic and shut off from the world when I stand in the laundry room with the door closed (for access to the wrapping supplies). My problem was solved  by moving my wrapping station and hanging it over the railing in my dinning room. My dinning table is a perfect surface for wrapping loads of gifts.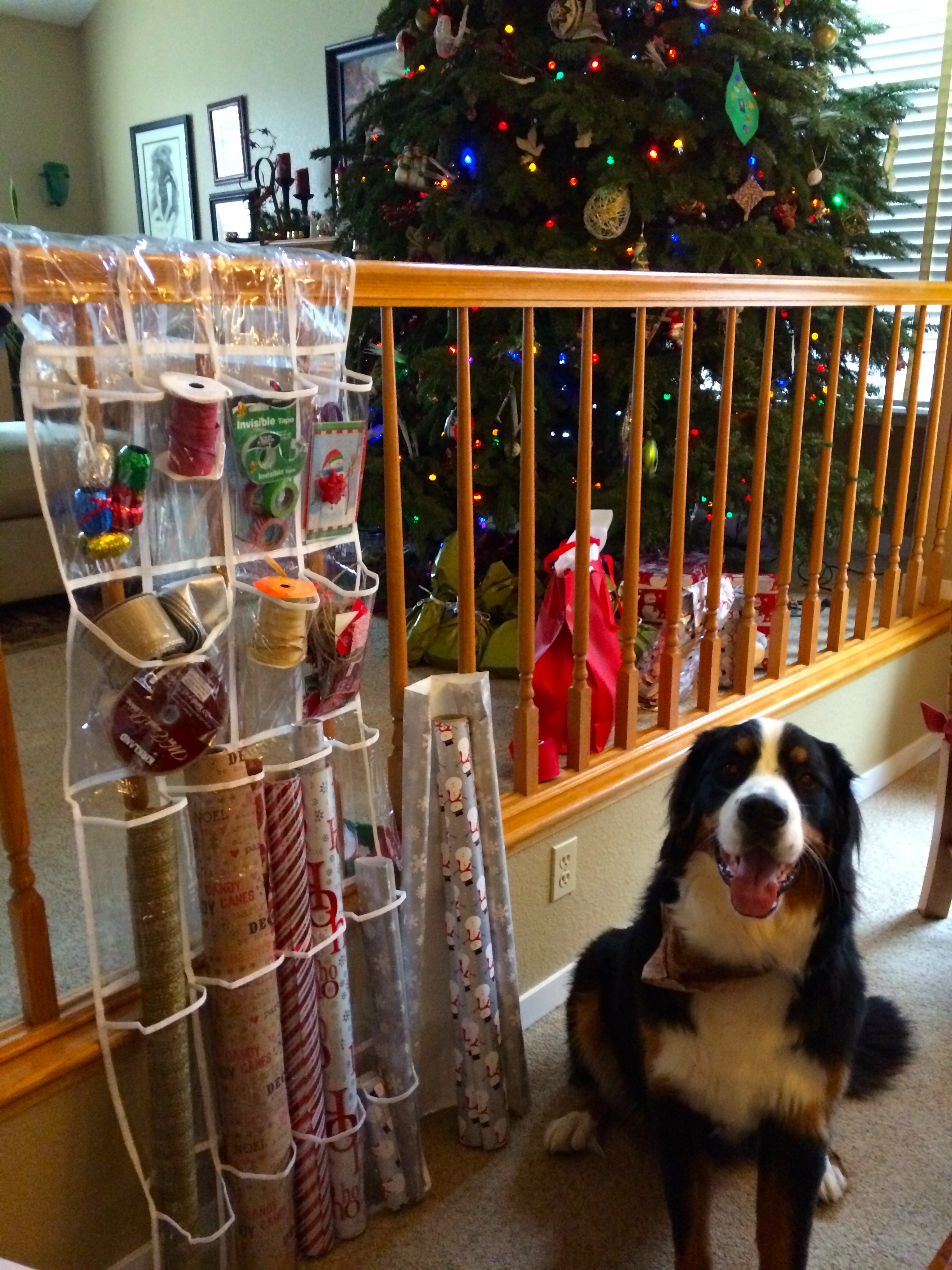 It was so easy to pick up and carry back to the laundry room when I was done. Everything stays organized in one place. Plus the doggies can keep me company.
This was planned to help me with my Christmas wrapping last year. I already have a giant plastic wrapping paper bin that I store paper in for wrapping throughout the year. But this over the door wrapping station was so easy and so out of the way that it has stayed up all year long. With this hanging in the laundry room, I always know where the tape and scissors are.
Definitely worth the five dollar investment! This hack has made wrapping gifts a more enjoyable activity since I have everything I need in one easy to reach spot.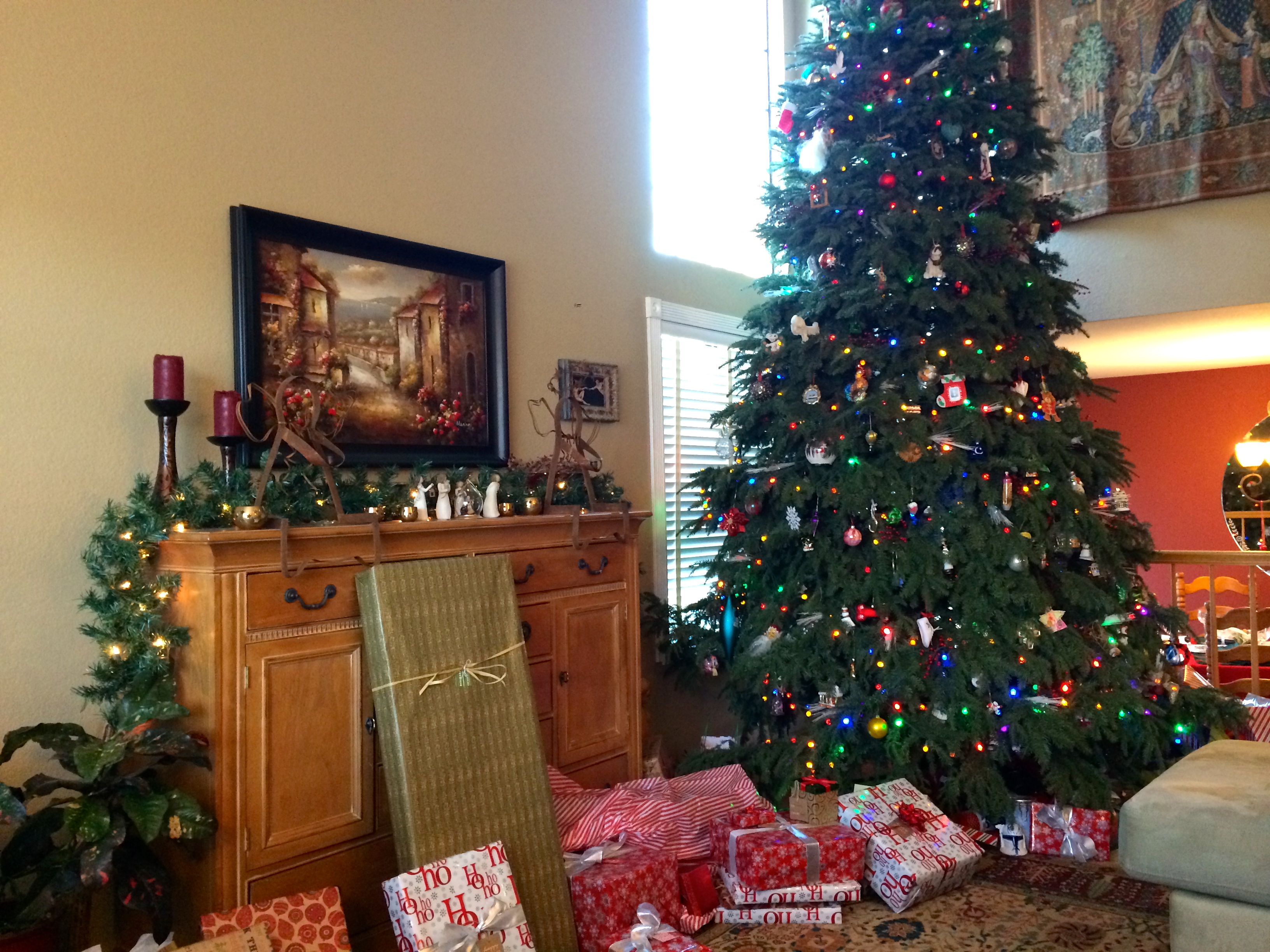 Verify an online drugstore before you purchase medications