This past weekend has been all about decorating the Christmas trees. Yes – trees. We have three. One super -duper tall one in the living room, a 7-foot tree in the family room, and a smaller tree staked outside on the front lawn. This takes hundreds of lights!
With our large tree, I have a very specific lighting trick that I use to make my Christmas tree glow!
How to Make Your Christmas Tree Glow
First step is to wrap the Christmas tree trunk with the small white lights. This is a bit tricky as you get higher up the trunk, but just keep on wrapping.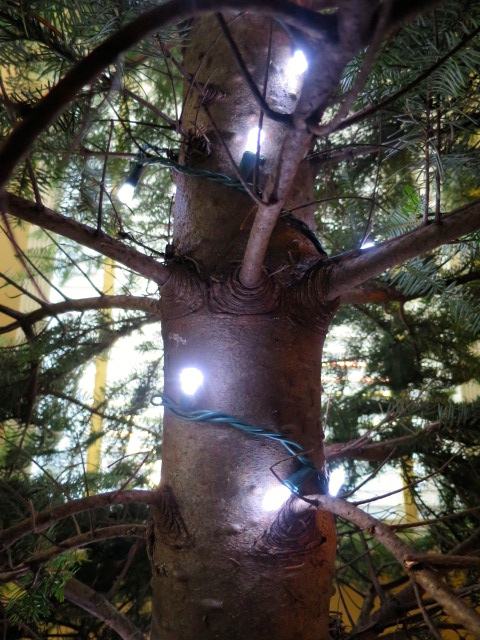 The second step is to hang gold shiny ball ornaments just in font of the white lights – tucked back into the branches. The glass bulbs work best. The gold balls reflect the white light and gives the tree a soft glow.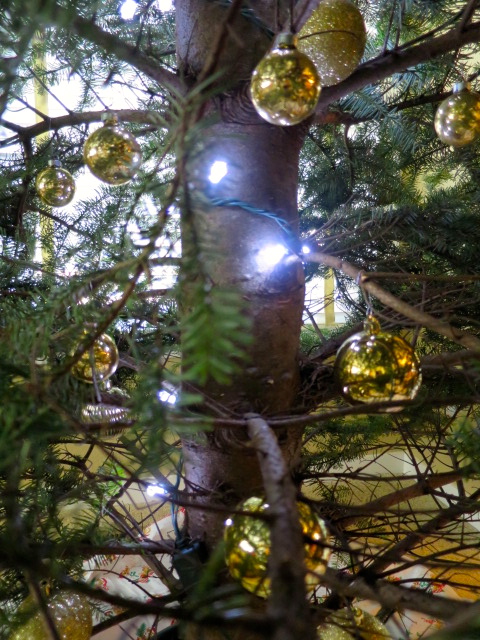 Third step is to wrap the tree with more lights. We like the colored lights and they wrap around on the outside edge of the branches.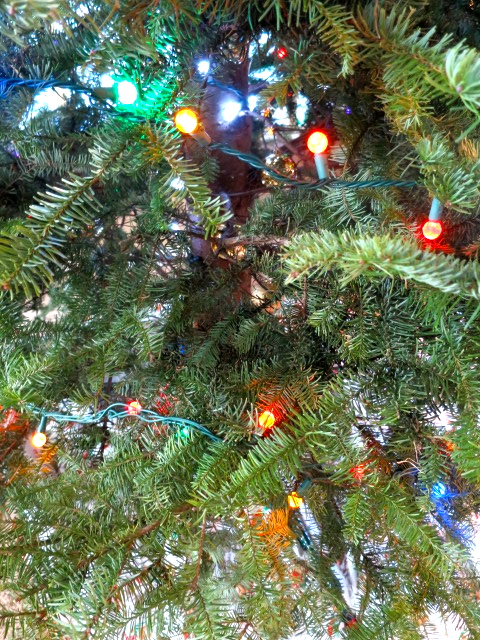 Fourth step is to hang the ornaments and enjoy!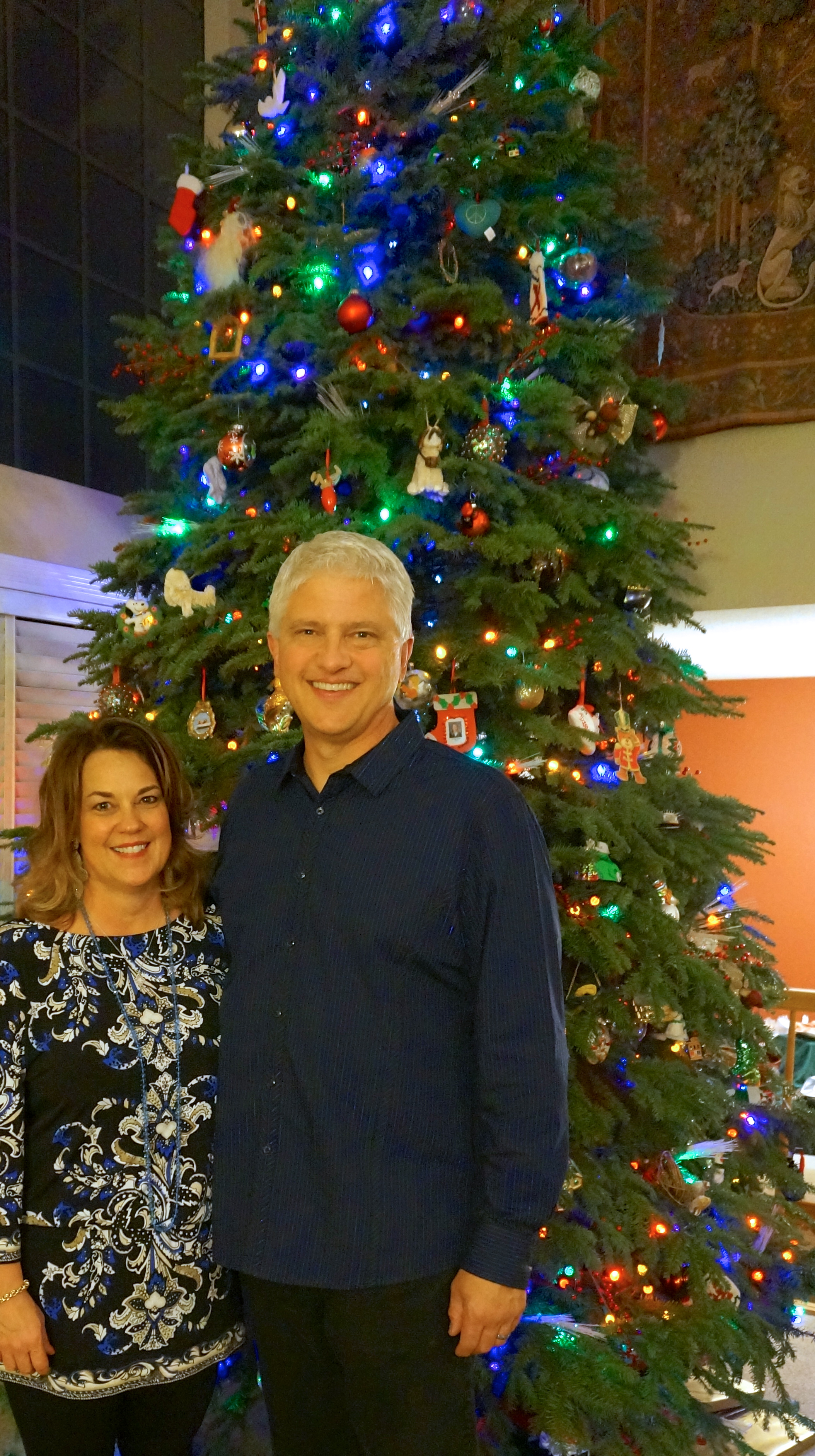 This method adds a few more steps, but I have been lighting my tree this way for years now, and I really think it is worth it! Over time we have switched all of our tree lights to LED lights. I still use the incandescent lights in my classroom.
How to Fix Broken Christmas Lights
The biggest headache of hanging lights, whether they are tree lights or outside icicles is what to do when you have a non-working bulb. Last year I had the most frustrating time hanging lights in my classroom around the white board. They would all be lit, then one strand would shut off. I'd figure it out, to then have another strand black out. After a few days of this, and to my students' dismay, I gave up!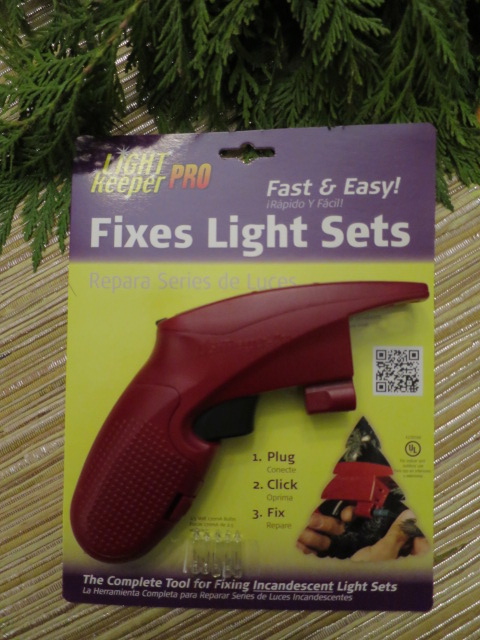 This year I was offered a Light Keeper Pro to try out. All I can say is, "Where was this last year when I was really struggling with my incandescent light sets??" This little device works! Check out this video. You can find and fix the problem bulb in less than one minute.
How to Use the Audible Voltage Detector:
How To Use the Quick Fix Trigger:
http://https://www.youtube.com/watch?v=UoitfXoNNbM
And that's it! Super easy to find the offending bulb and fix it! The Light Keeper Pro saves time and money. Trying to find the busted bulb in a long strand of lights takes time. With this gadget you simply run the device along the strand to find the one bulb that is messing up the strand. I know most strands say that one bulb can burn out and the remaining strand stays lit. Well sometimes that is true, but not always! Especially not for me last year when I was trying to add the twinkle lights to my classroom.

The Light Keeper Pro does what it says. Tomorrow my students will be surprised to see the white incandescent twinkle lights framing the white board.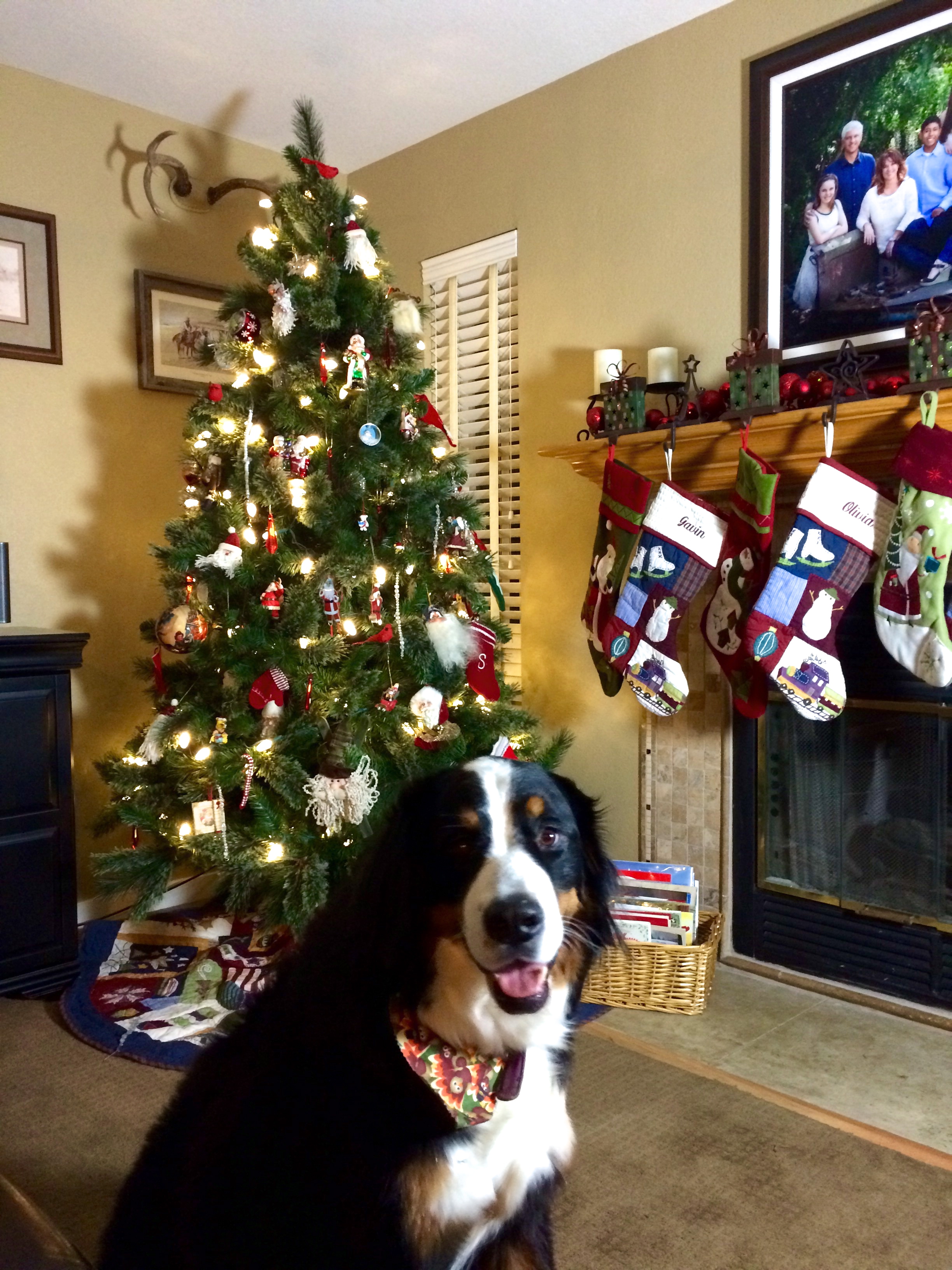 Disclosure: This is not a sponsored post. I was given a Light Keeper Pro to try for review purposes.  All thoughts and opinions are my own. 
How do you decorate your tree? Any special tricks to share?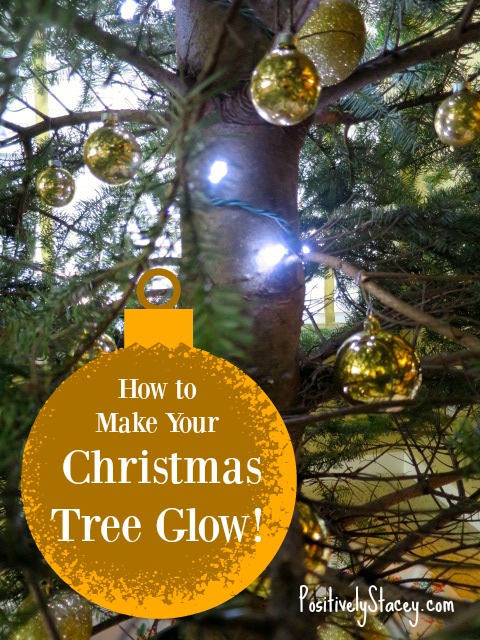 How to Buy Medicines Safely From an Foreign Pharmacy