School is back in full force! No matter how many years I teach, the first few weeks of school are a total whirlwind! Teachers and students alike are struggling with longer days of focus and the demands of school. While it is all really good – it is exhausting to get the year up and running.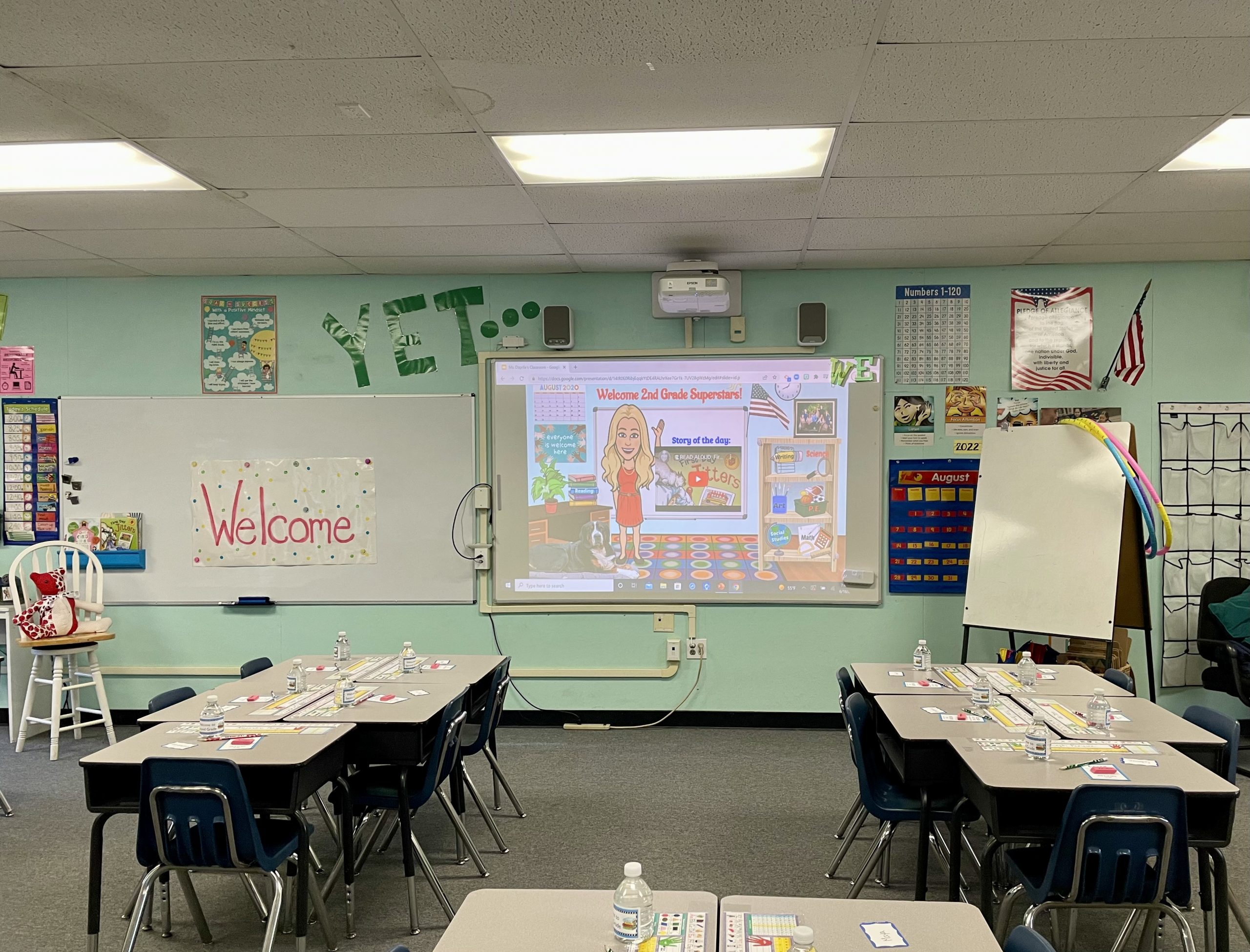 Now, I am talking here as a teacher, but also as a parent of six kids, and as the spokesperson for my wonderful students. When it's time to get ready to go back to school, it helps to get organized. If you go into the school year with a sense of clarity, your children will start the school year off with an advantage. The whole learning process can go more smoothly with some basic organizational skills for school. Today I am sharing 10 organizational tips for Back-to-School.
Try these 10 organizational tips for back to school to properly prepare and organize the beginning of your school year:
Use folders and binders. It helps have a way to keep all of your school paperwork sorted for easy access. Sometimes, your child's teacher will require a specific set folders or binders, so check to see if the school or teacher has provided a list of specific supplies before you go shopping.
Have a place for everything. Decide on a set spot for all of your school things. Designate specific slots or pouches for everything from papers and notebooks to pencils and pens. If you know exactly where something is, you save time spent on looking for it later. A simple pencil box stocked with pencils, markers, colored pencils, erasers, pencil sharpener, and paper clips can serve as a desk on the go. Whether kids are doing homework at the kitchen table or in the car between activities, the stocked box can hold all the necessary supplies.
Keep a planner. A planner is essential for staying on top of everything going on with school. If you try to keep everything you need to do in your head, you're bound to forget something. A planner right in front of you will help you see exactly what is going on, when, and where.
Have your things ready the night before school. Gather your things before you go to sleep at night. This method will be a lifesaver for you if you're not a morning person. In the morning, you can get out of bed and know that your bags are packed and ready to go. This is one of the tips I have used the most with my children and myself. Yes, I organize my teacher bag, my clothes, and my packed lunch all the night before.
To save even more time in the mornings, lay out each child's clothes the night before. Trying to figure out what to wear in the midst of the morning rush sets you up for a stressful day. However, a little advance planning can help you feel in control, and set the stage for a productive day instead.

My youngest used to have bins in her closet labeled with one for each day of the week. On Sunday night, she would pick out what clothes would go into each bin. It was a huge time saver! It definitely cut down on the morning squabbles as she was not a morning person, and we all had a set time to be out of the door.
Plan your meals. If you're busy, you might be tempted to skip a meal. To maintain your health and energy, ensure that you're eating nutritiously. Plan enough time in advance for breakfast in the morning and pack a healthy lunch. I usually have something super on-the -go for Monday mornings, and I then prep my meals Monday night for the remainder of the week. Since I don't mind eating the same thing each day – it is a huge timesaver. With my kids, it is easiest to sort and package the crackers, veggies, and fruit ahead of time. Again, the "night before" is your best friend in organization.
Have a routine and if possible a designated place for homework. This is different for children of different ages. Younger kids might need to be in closer proximity of a grownup, while older children might prefer the sanctuary of their own room. The key is to stay organized with a specific homework flow, the whole process can go quickly, and the kids will be done before you know it.
Keep lines of communication open. In order to have an efficient and organized life, discuss important issues with your family members on a regular basis. Keep the lines of communication open and let your children know that you value their input and concerns. A family calendar is a huge bonus here! Plan and share the goings-on with every member of the family.
Line up transportation. Decide on school transportation plans early. Will your kids take the bus, or do you need to take them to school? Plan for back up transportation whenever possible for the times that things don't go according to plan. Plan for those after school activities as well. Are there fiends or neighbors that you can carpool with? This not only saves parents time, it also helps forge friendships for children and adults alike.
Have the right attitude. Remember that a positive attitude can make things run smoothly. Your attitude can be the difference between success and failure in keeping things organized. When you accept that the best laid plans can totally go awry, and you can roll with it, you are a master! Your attitude determines whether your household is one of peace or chaos. Choose peace!
Remember to enjoy the process of preparing for school and work and managing your home and career. Try new things, and keep the goal of attaining peace, balance, and moving forward in mind. A little advance planning can go a long way towards relieving much of the stress that the beginning of school brings.
Now, that I have shared 10 Organizational Tips for Back To School – what tips would you add to the list?