This shop has been compensated by Collective Bias, Inc. and its advertiser. All opinions are mine alone. #BetterBreakfast #CollectiveBias
There really is no way around it, mornings in our home are super busy! With everyone getting up and starting the day, our home can feel like Grand Central Station – in a good way. Our family is large. Everyone has a destination to get to whether it is work or school, the dogs need walking, and all the pets need feeding. For the most part, mornings in our home are organized and run smoothly – busy but efficient. I have found that it really only takes two essentials to get your day off to a great start.
One is an easy and healthy breakfast and the second is a solid routine. That's it. Really.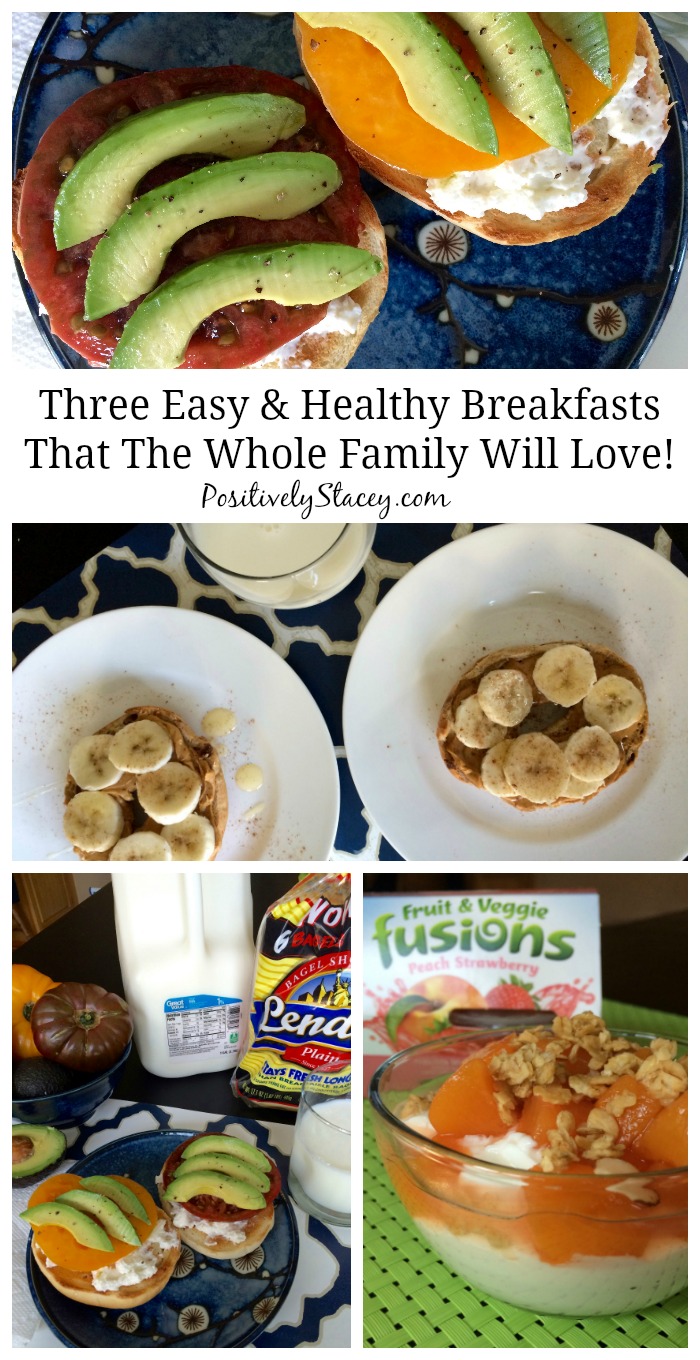 Let's begin with the first essential: Eating a healthy breakfast. It is pretty common knowledge that our bodies need nutrients and calories in the morning to get us moving and our brains ready for the day. As a teacher, I can tell when kids show up to school having skipped breakfast. They are tired and bothered and simply not fully ready to tackle their day. To make our mornings easier, I rely on quick and nutritious breakfasts.
Here are three easy and healthy breakfasts that the whole family will love!
Toasted Lender's Raisin Cinnamon Bagels topped with peanut butter, sliced banana, a drizzle of local honey and a sprinkle of cinnamon served alongside a glass of milk. Lender's bagels are filling – sustaining kids all morning.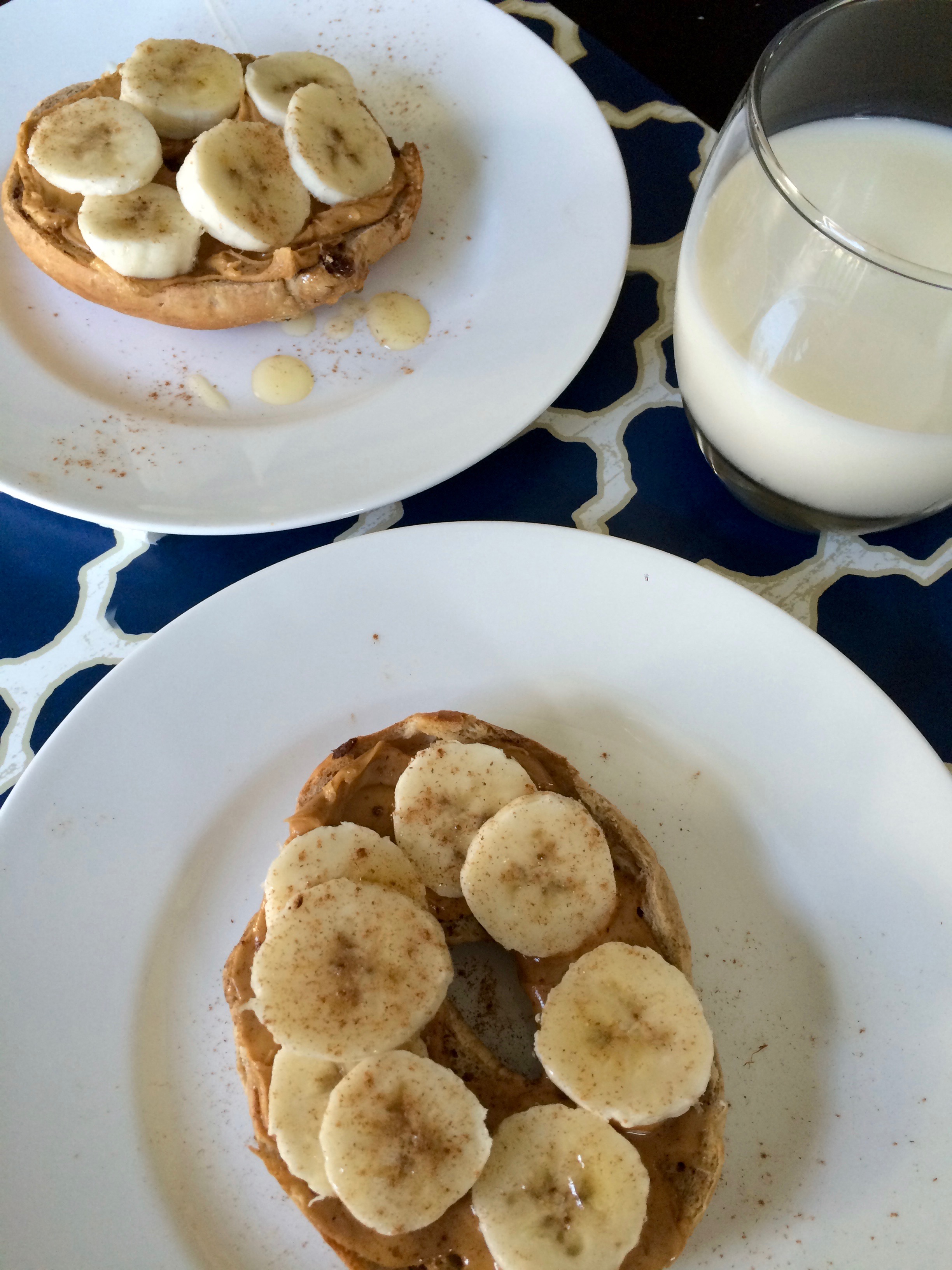 Milk is naturally nutrient rich and powers potential – if you have access to it. Milk's 9 essential nutrients, including 8 grams of high-quality protein per 8 ounce serving, can help to ensure that kids have the potential to play, learn and grow.
Yogurt Fruit Parfait with Fruit and Veggie Fusions is a perfect quick morning breakfast with easy and ready-to-go ingredients. Peach Strawberry is a new flavor and has been available in stores since late Spring.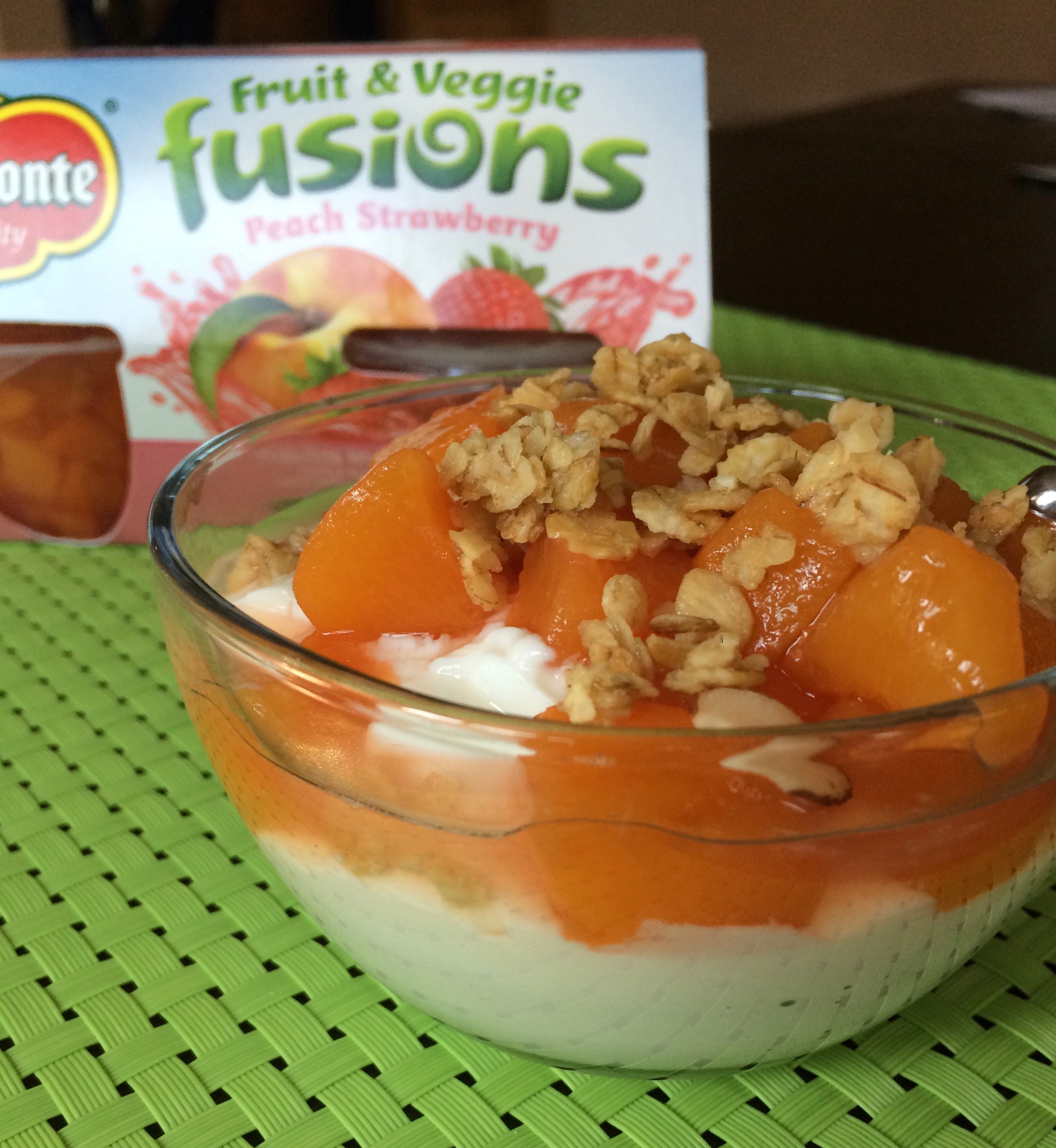 Del Monte Fruit & Veggie Fusions is the only fruit cup product that provides 1 serving of fruits and veggies in a single cup. The veg is in the juice but you'd never know it. Look for specially marked Del Monte Fruit & Veggie Fusions packages on shelf at Walmart for valuable coupons for Del Monte and Lenders products.
Lender's Plain Bagel toasted and topped with cream cheese, sliced heirloom tomatoes and fresh avocado.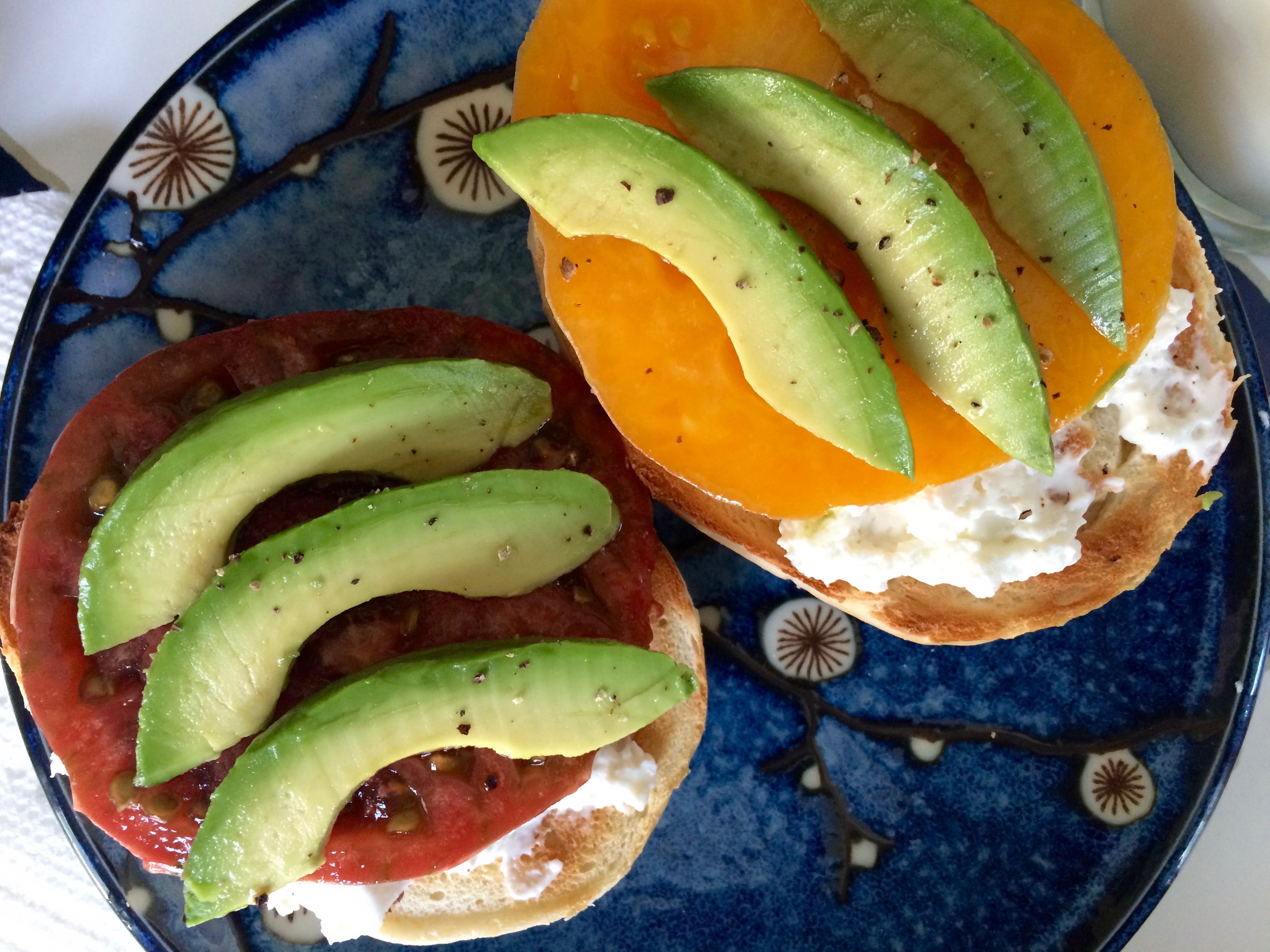 Bagels for breakfast are timesaving, easy, tasty and nutritious. I love how versatile they are! They come in a variety of flavors – Plain, Blueberry and Cinnamon-Raisin flavors are kid-friendly & great for the whole family – Lender's has a bagel for everyone!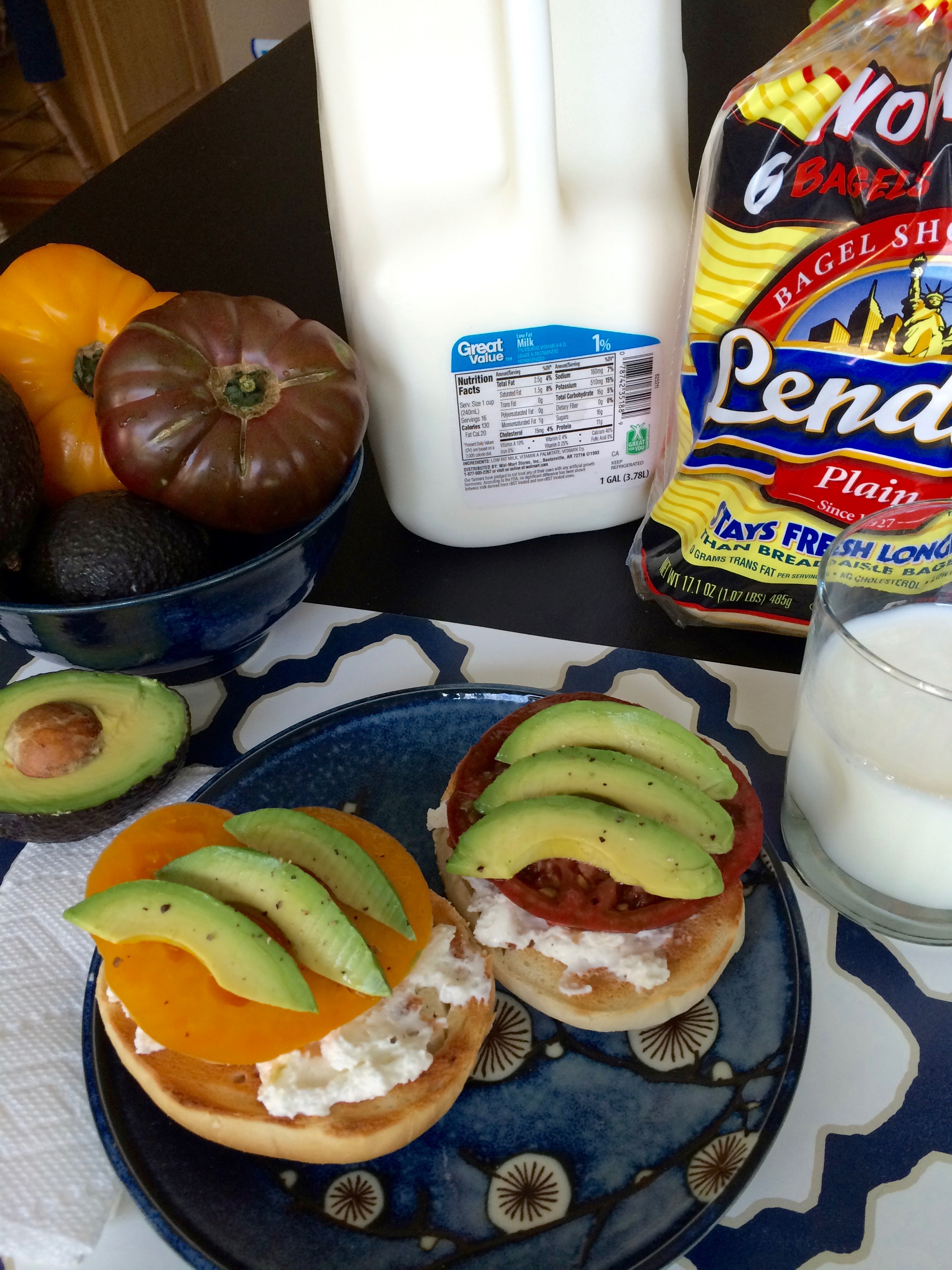 The Second Essential: Having a Solid Routine
Getting up and out of bed, getting dressed, finding shoes, brushing teeth, brushing hair, eating breakfast, finding shoes again, getting lunch and a backpack all before the bus shows up – is a busy morning for any child, but throw in siblings, two large dogs, a cat, and two parents that also need to get to work, and I have what I referred to earlier as Grand Central Station.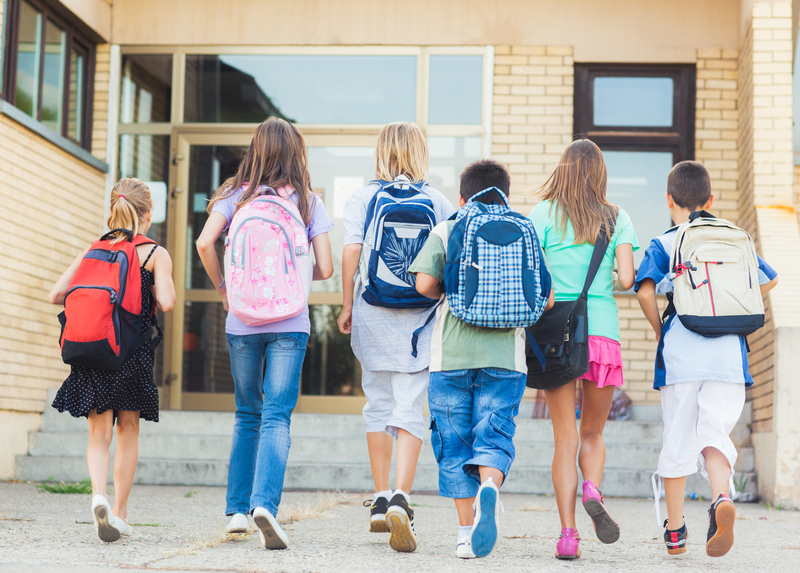 In the morning, routines are golden! But I am not just talking about our routines as the parents in the home, but the kids need routines as well. Kids everywhere respond to structure. When they know what to expect and they can count on a routine, they are much more agreeable to completing any task. Even the task of getting ready for school in a timely manner.
I said that our mornings are busy but efficient. Well, they were not always that way. One completely chaotic morning was enough! I realized that we needed to get all family members on board so that we could get everyone's day off to a great start. This is how we establish routines.
Involve your child. To make it work for the kids, they have to have a say in what their morning should look like. To make this happen involve your child. Sit down and have a discussion of what needs to be accomplished in the morning and by what time.  One day Sophia, her dad, and I sat down the backyard.  I handed Sophia a small white board and dry erase pens (writing on a white board is more agreeable to Sophia) and told her that she was going to come up with a plan so that we did not have any more mornings like that crazy, stressful morning. The thing to remember is that it is not just stressful to us, the parents, but it is equally stressful for the child.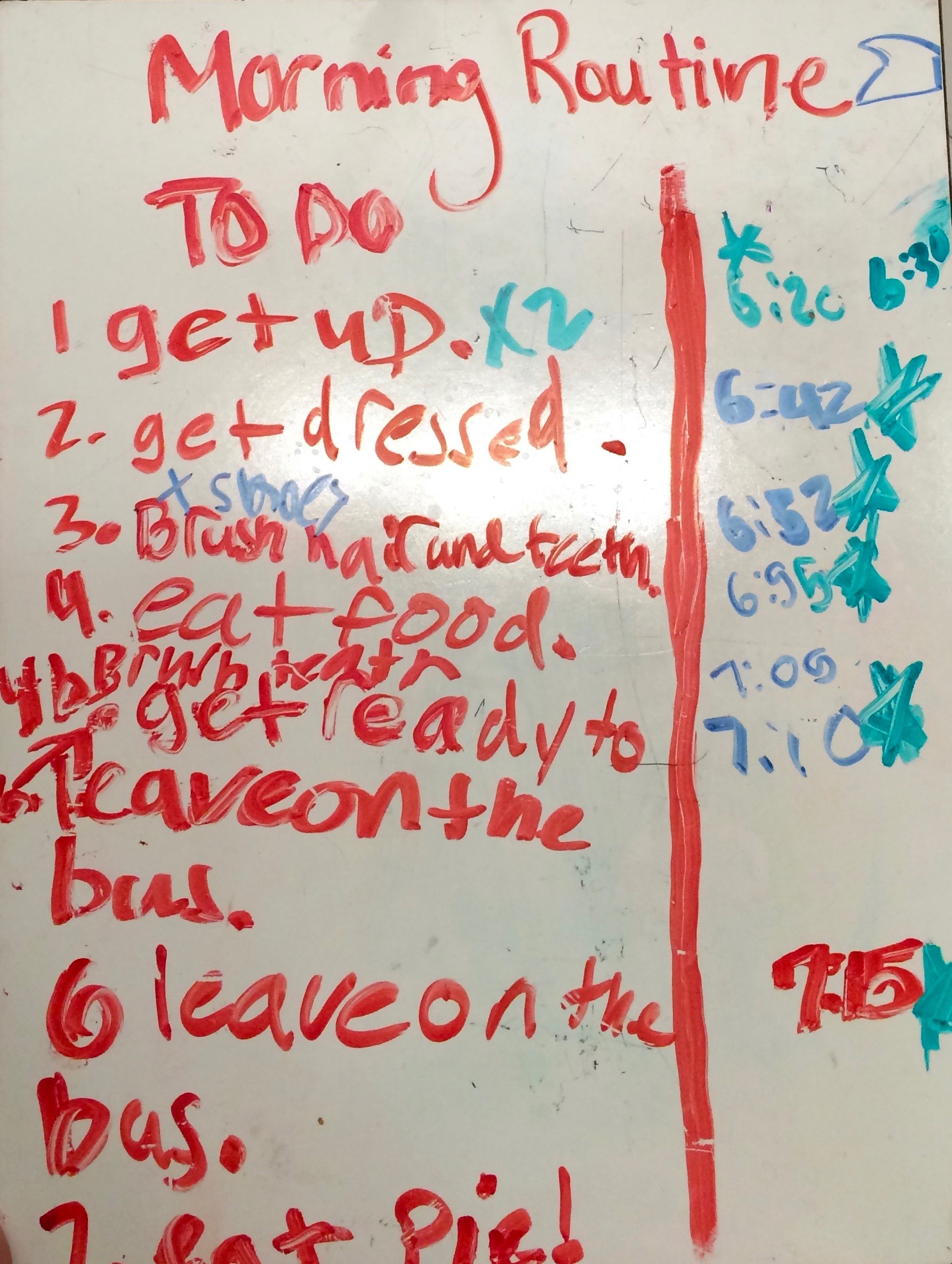 Work Backwards. So I headed the board with Morning Routine and ended it with 7:15 a.m. That is the time she needs to be ready for the bus. It was up to her to think her way through the morning and come up with a time table that would work for her. Working backwards she worked out the amount of time she needed to accomplish each morning task. She decided that she needed two wake up calls. We apparently are her personal snooze buttons :).
Offer Support. I then told her to put a star next to any item on the list that she wanted reminders from us to help her stay focused and moving forward in the morning.  After a few minutes of thought, she had a star next to every item. That is OK. When she asks for help, we give it. Her putting a star next to the items changes it from us nagging her to her asking us for help. Subtle, but a true difference.
Make it Fun. Then just for fun she ended her morning routine with eating pie. No, she does not eat pie in the morning, but having it on the list makes her smile and that is a good thing.
Post the Routine. Sophia choose to place her white board routine in the bathroom where she would see it first thing every morning. I also made a photo copy and posted it in the kitchen to act as a visual reminder for when she is eating her healthy breakfast.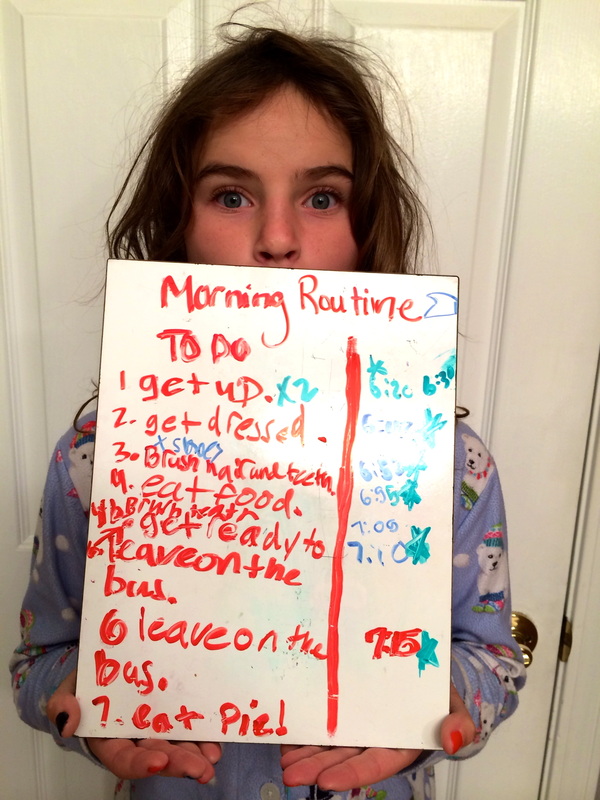 Getting your day off to a great start is important for your health and success. A nutritious breakfast and solid routine help get everyone out of the door with a happy disposition and ready to tackle the day.
Mornings and  breakfast can be easy! All it takes is to pour a glass of milk, get out a bagel, and open a fruit cup. Everything can be placed together in the fridge making it easy for kids to help themselves. Lender's Bagels are available in the refrigerated dairy section of Walmat. The combination of milk, bagels, and fruit cups give kids protein, carbohydrates, and vitamin C.  With so many flavors kids can customize their own breakfast – the flavor combinations are huge. A tasty way to start your day!
I love that the #BetterBreakfast campaign is teaming up with the Great American Milk Drive! Childhood should be filled with playing, learning and growing. But for many children who face hunger, even basic staples like milk – and the nutrients that help power childhood activities – are missing.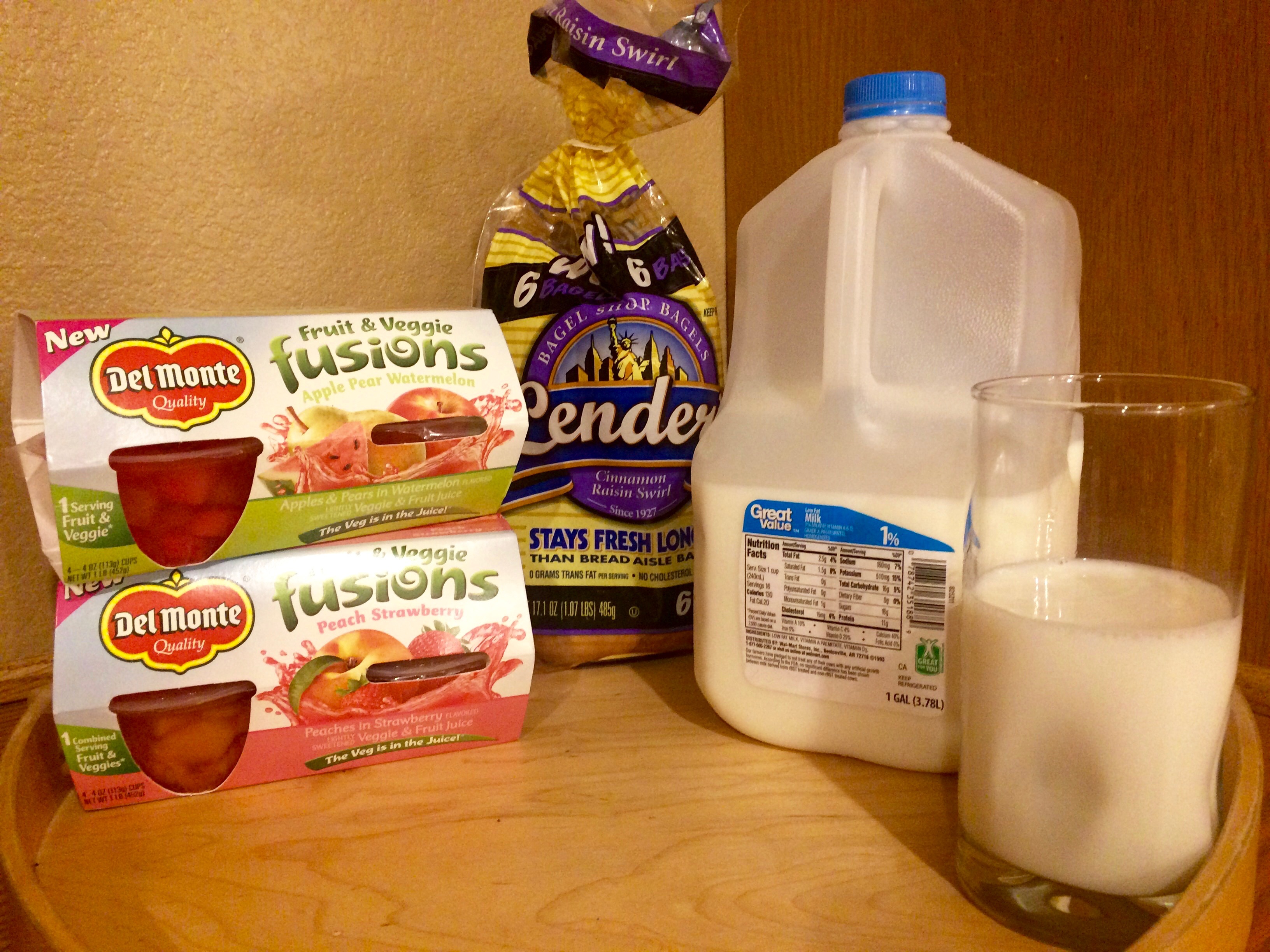 Now, you can help feed a childhood – by purchasing 1 or more of these products, you are helping Feeding America provide nutrient- rich milk to kids and families in need. Visit milklife.com/give to learn more.
And right now you can enter the #BuildABetterBreakfast sweepstakes!
#BuildABetterBreakfast Sweepstakes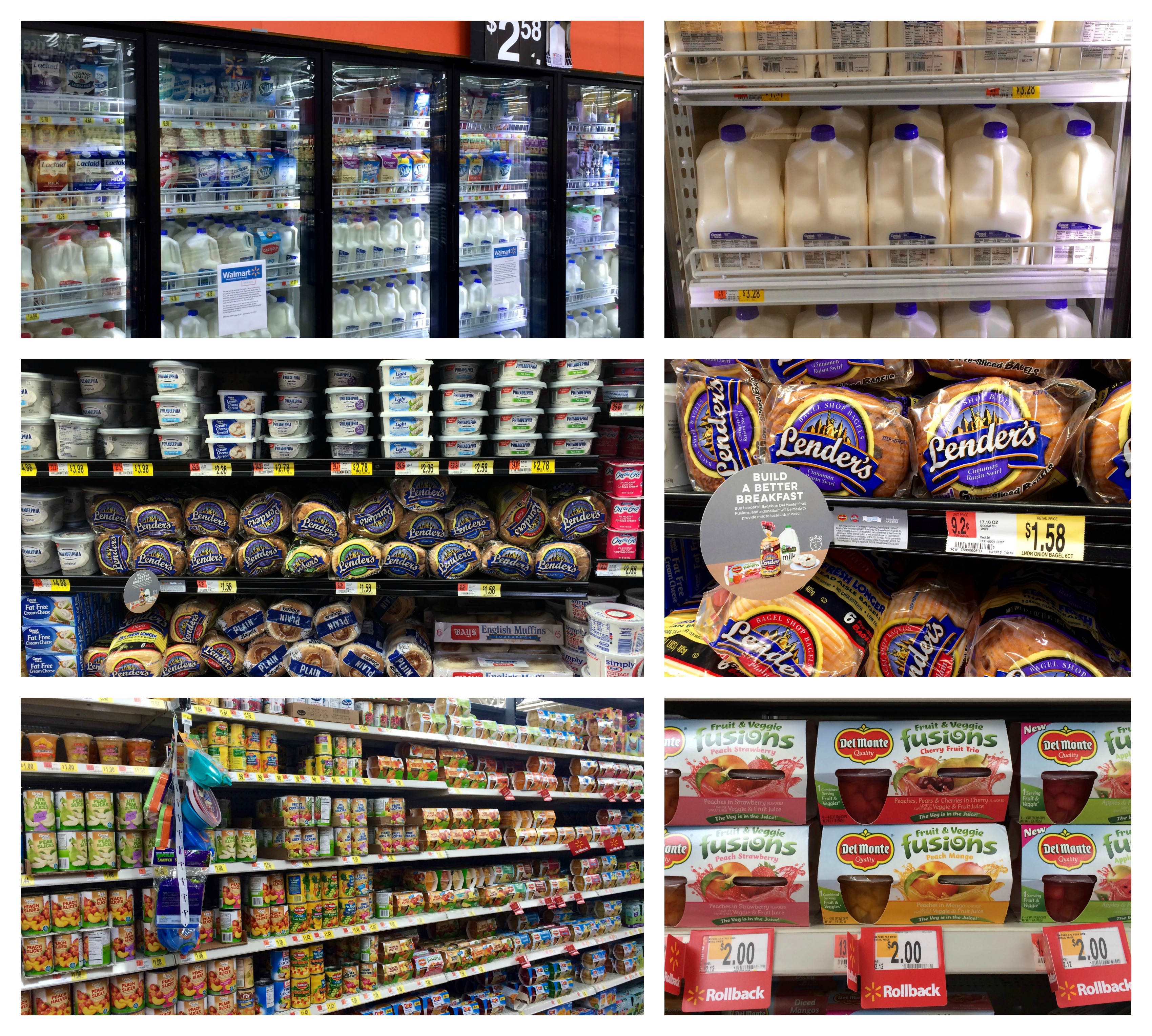 Everything to you need to build a better breakfast is easy to find and pick up at your local Walmart! And the best thing? Is that you are helping feed a child when you shop at Walmart and purchase one or more of these products. Children should not go hungry. Feeding America provides nutrient-rich milk to kids and families in need.
What do you do to help get your day off to a great start?