It's springtime, and I am totally enjoying the beauty of the great outdoors! If you follow me on Instagram, you know that I love my time skiing in the mountains, golfing in the desert, and walking on the beach. I simply love being outdoors. There is something about nature that is soul soothing and serene. There are many ways to enhance your life and home with nature.
Everyone needs some nature in their life. Even if you live in a major city, it's still important to find a way to either get out into nature or to bring nature to you. And it's also equally important to make sure your home is healthy with clean air and water! Two essentials to our life whether we are indoors or outdoors.
Regardless of where you live, there are ways to enhance your life and home with nature. All it takes is a little ingenuity and effort.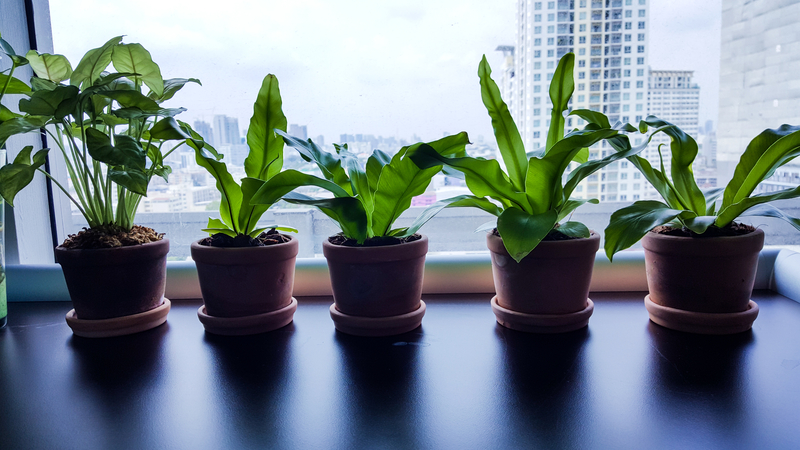 Adding more nature into your life can soothe your soul! Try these ideas:
Go to the park. Most towns have a park within a reasonable distance. Where there are trees and grass, there are bound to be birds, squirrels, and other animals.

Take a nice walk. Find a bench or a good spot under a tree and take a seat for a while. Just enjoy the surroundings.

Create a garden. If you have space for a garden, this is a great way to bring a little nature into your life.
Get a bird feeder. My neighbor has a garden full of bird feeders! I totally enjoy watching the birds visit her garden. Put a bird feeder near a window and watch the show. Our backyard water fountain (pictured above) ia a happy gathering place for birds.
House plants. Maybe gardening isn't your thing. That's okay. You can have plants indoors. Head to your local garden center and become a plant-parent. A few plants can really enhance the mood of your home.
Artwork. Driftwood, landscape paintings, photographs, and sculptures can all be nature oriented.
Nature sounds. It's easy to find all types of nature sounds these days. You can make your home sound like the ocean, the jungle, or a rainstorm. The recordings are a lot better than they used to be. There are plenty of options you can try online for free. See what you can find. When I play nature sounds in my classroom, the students calm and the room becomes peaceful.
Breathe clean air. Improve the quality of air in your home, especially as we head into allergy season.
Drink filtered water. Water is key to life. Learn of the easy to install filtration solutions for every home in my interview below.
Make Your Life and Home Healthier and Shine Brighter
I had a chance to chat with Skip Bedell, co-host of CATCH A CONTRACTOR. He shared some DIY tips for turning any house into a healthy home. Watch the short interview to learn some of the DIY-star's tricks that you can do yourself to save money and create a healthier home environment for your family.
I love the easy ideas he shares and his money-saving promo code!
Have you ever noticed how you feel different while spending time among the trees, flowers, and animals? There's a sense of relaxation that you can't attain any other way. It just feels right to be there. So whether you are inside or outside soak in the beauty and health benefits of nature, clean air, and clean water.
Even committed city-dwellers will benefit from some time away from the asphalt jungle. Consider all of your options and give yourself the gift of nature.
To learn more about healthy solutions for your home check out Skip Bedell, and use the promo code: Skip to save $1,000!