'Tis the season of shopping and I know a few of you are thinking of buying a little puppy. They are so cute after all, and what is more precious than a happy pup with a big bow tied around its neck? When you are considering your finances and thinking about buying a dog, you need to ask yourself, how much is that doggy in the window really going to cost me?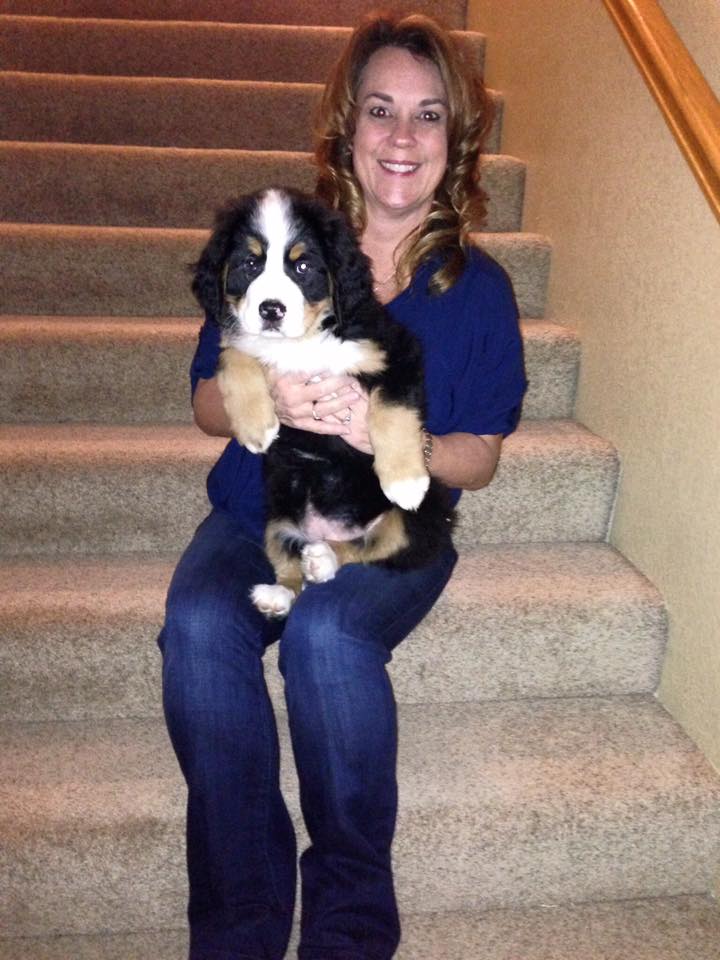 We have two very large dogs; a standard size goldendoodle named Lucy and a Bernese mountain dog named Dakota. Together we have close to 200 pounds of dog running through our home! Both dogs came from breeders and that cost a pretty penny alone. We knew about that cost right off the bat, but the ongoing financial obligations of these dogs is more than I imagined.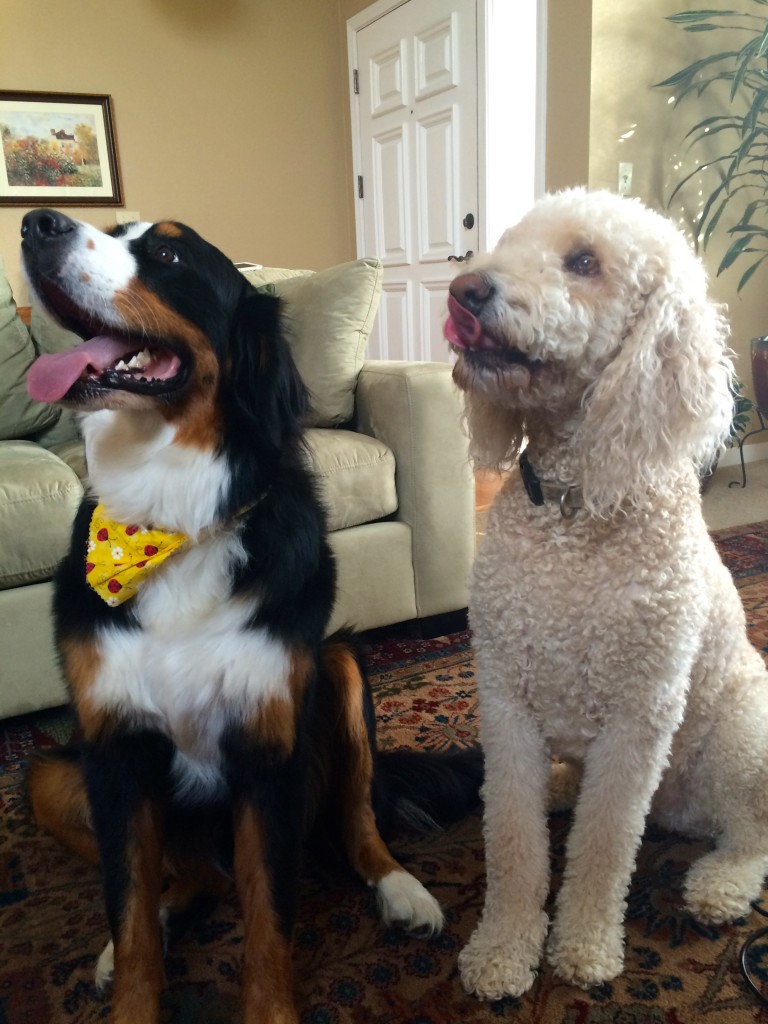 Experts say that during the first year your new puppy will cost between $700 – $2,000. That is a lot of money. Our Dakota had health issues fairly early so there were even more vet bills than the typical puppy shots and well vet visits. Lucy has a sensitive stomach so she needs specially formulated dog food. As big furry indoor dogs, they get groomed monthly. When we go away, the pets need to be cared for. Since we like to travel, we have found that it is cheaper to bring in a house sitter than it is to board the dogs. But all of these costs add up quickly! No longer is a spontaneous weekend away with my husband very spontaneous!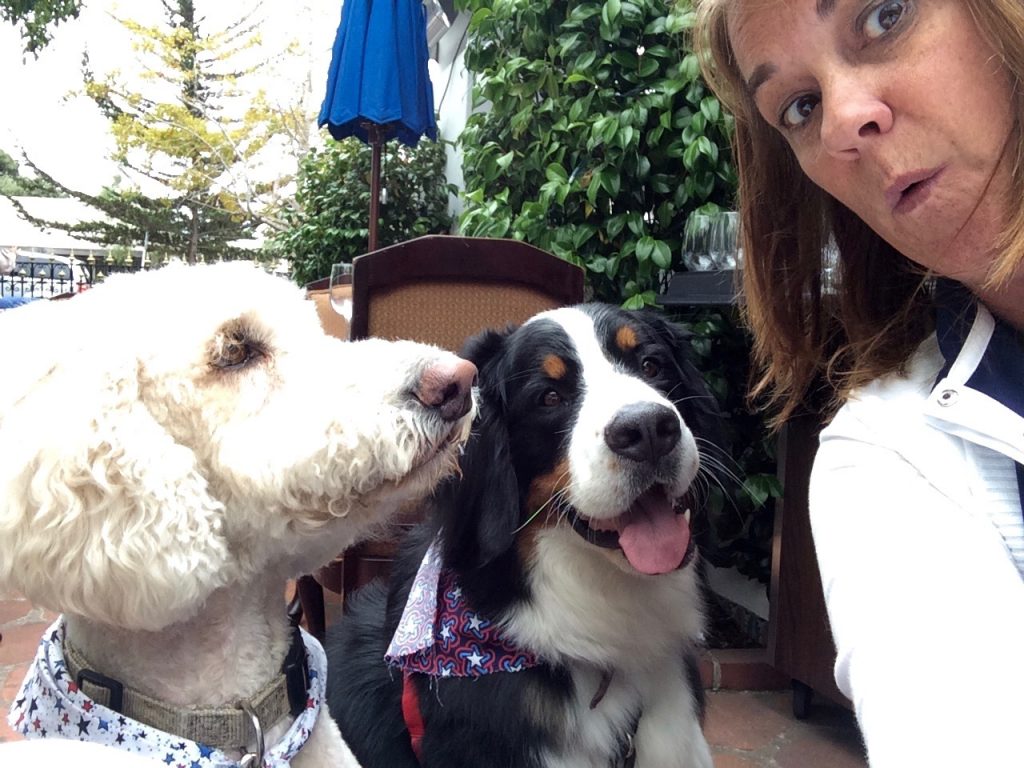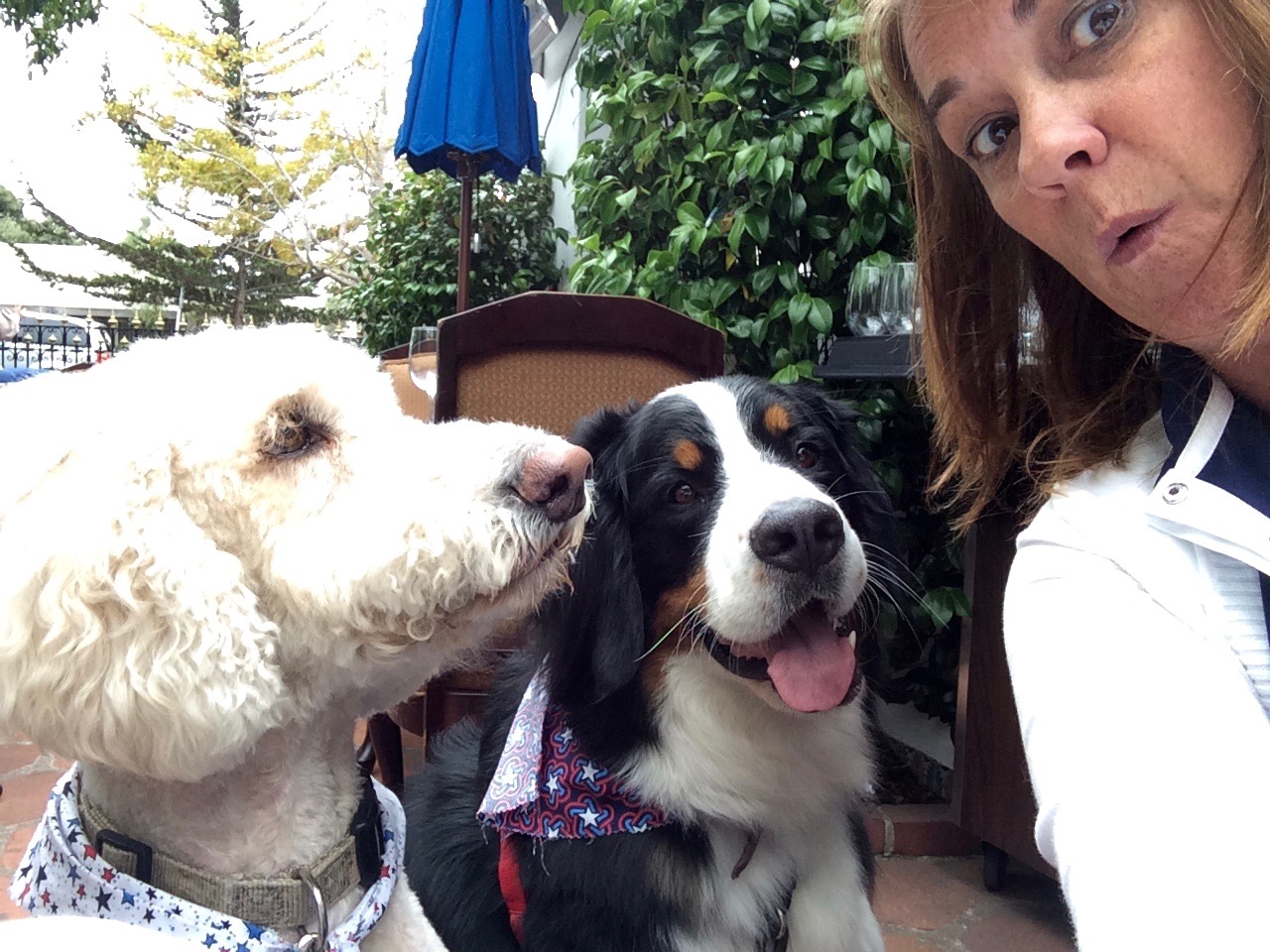 Traveling with dogs is a real possibility. We have taken our dogs with us to dog friendly hotels and enjoyed the city of Carmel-by-the-Sea with Lucy. If you like to travel like we do you can check out some of the my post about Pet Travel Tips – Packing Lists, Flying and Car Advice.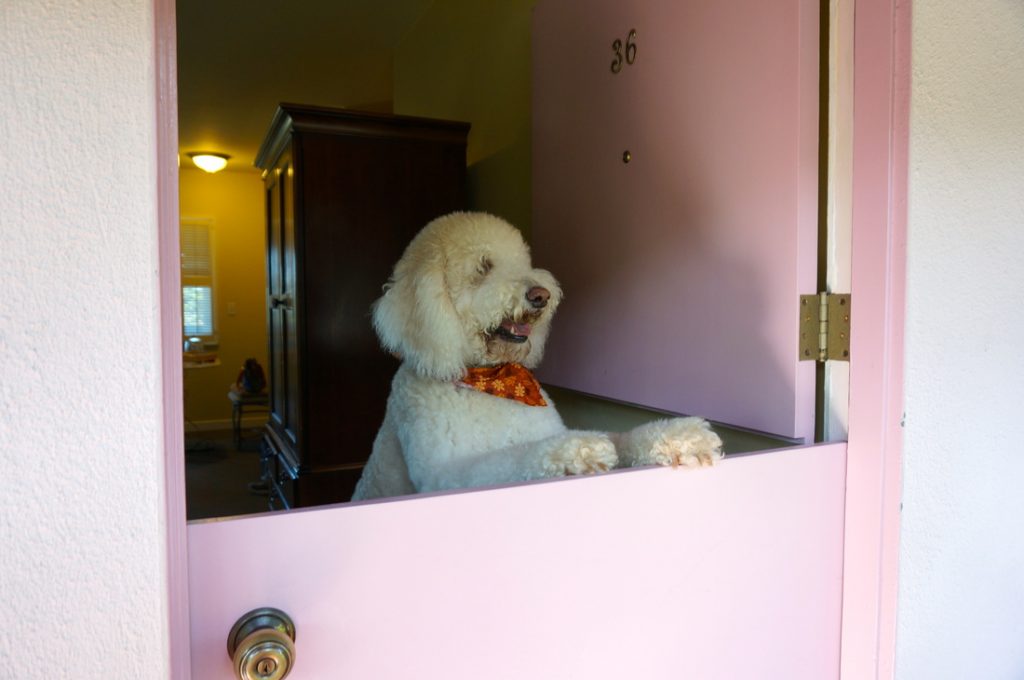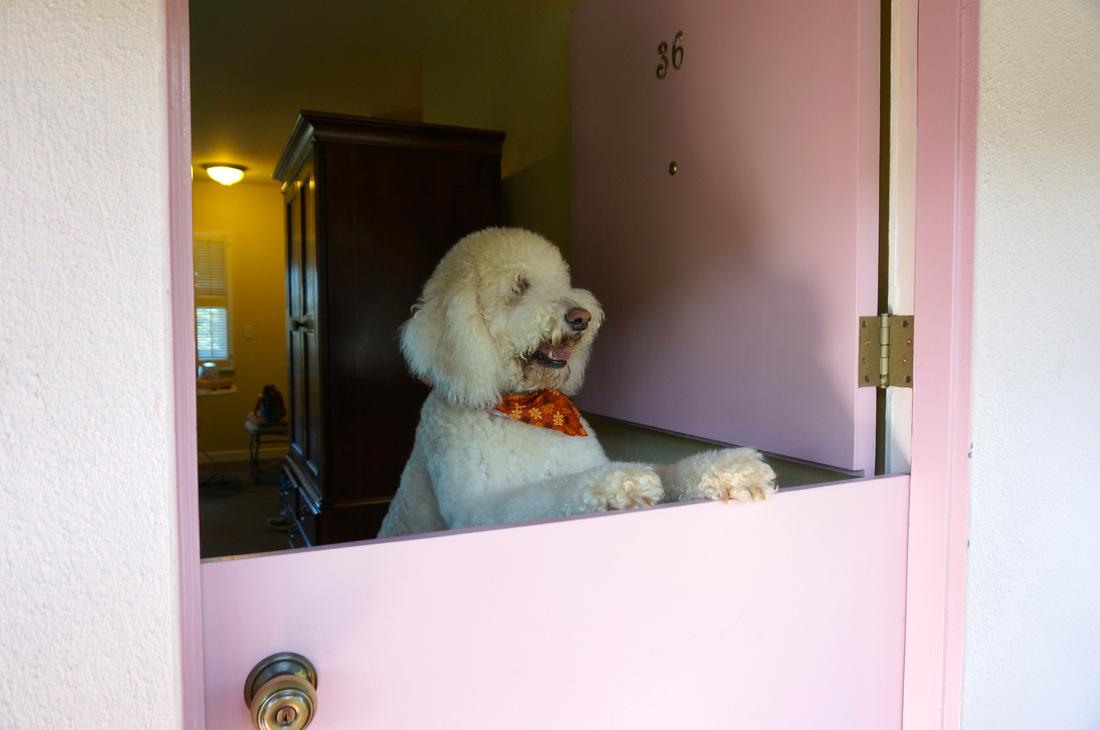 Don't get me wrong, I love our fur family members, but the costs, both financially and lifestyle wise, are real. As our pets are getting older, I am getting concerned about the potential for emergency vet bills – the ones that we have not planned for in our budget.
So for anyone considering purchasing a dog soon, my advise would to be to look at the whole big financial picture. For us, the costs have been considerably larger than we had expected.  And so has the love!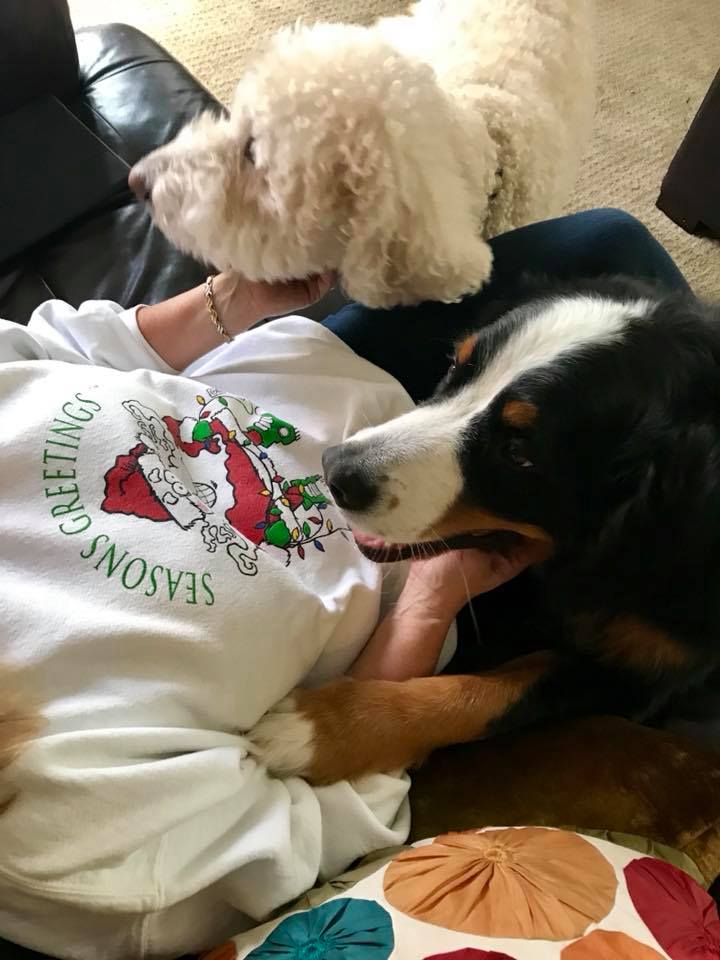 I have never purchased pet insurance and don't know much about it. I am not sure if it would be  good "investment" or not. Any thoughts on this topic? I'd love to get some advise – Have you found benefits to pet insurance?