Ok, it seems like every week at my WW meetings, someone is toting the virtues of an air fryer. while I love crispy French fries, I honestly never make them because of the unhealthy calories and the messy clean up. Then every week I come home and think about cooking healthier with an air fryer. My WW friends say the counter space is well served being devoted to this machine.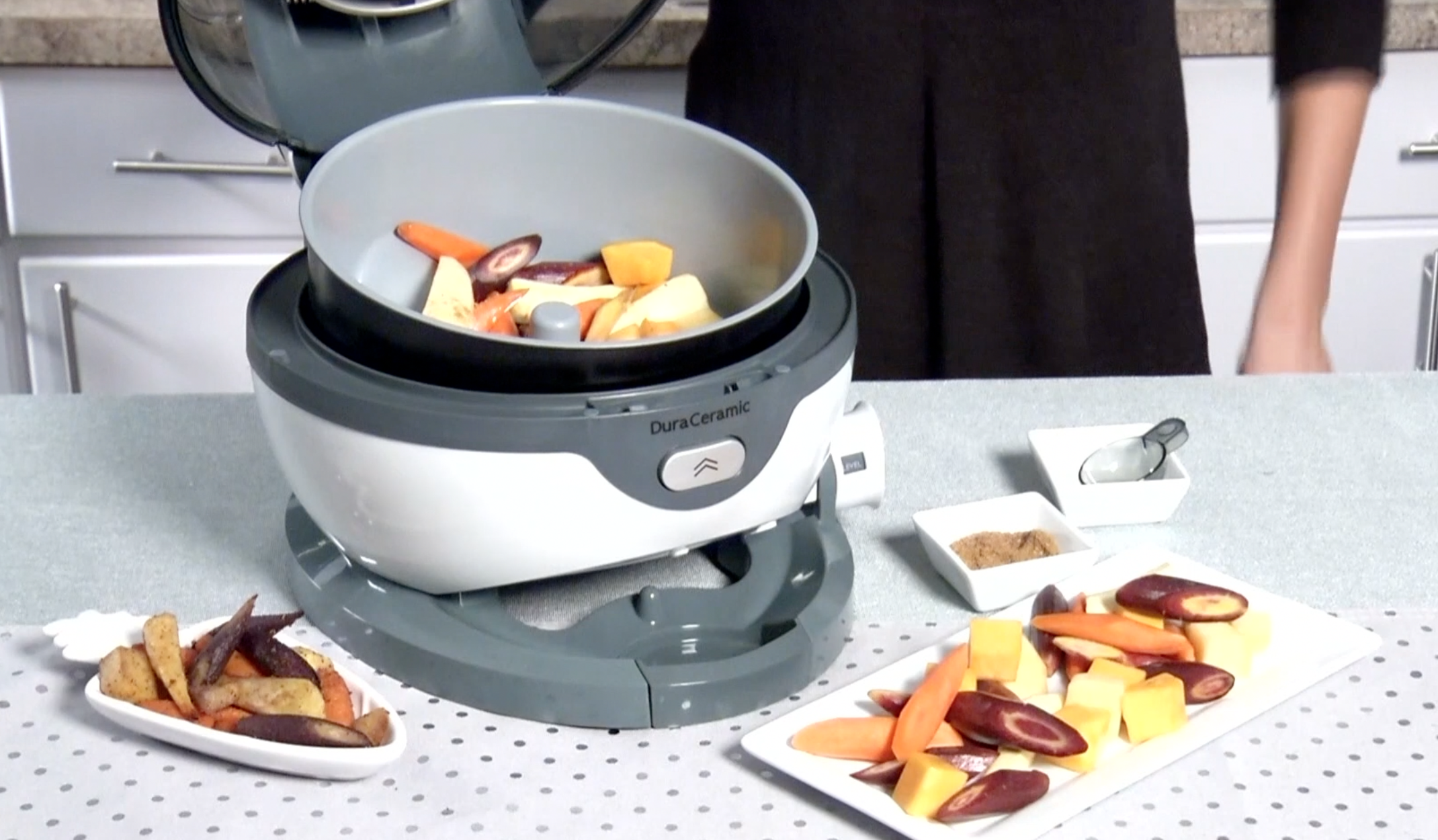 So when I was offered the opportunity to chat with Julie Hartigan from Cooking with Julie about some yummy new air fryer recipes, I jumped at the chance.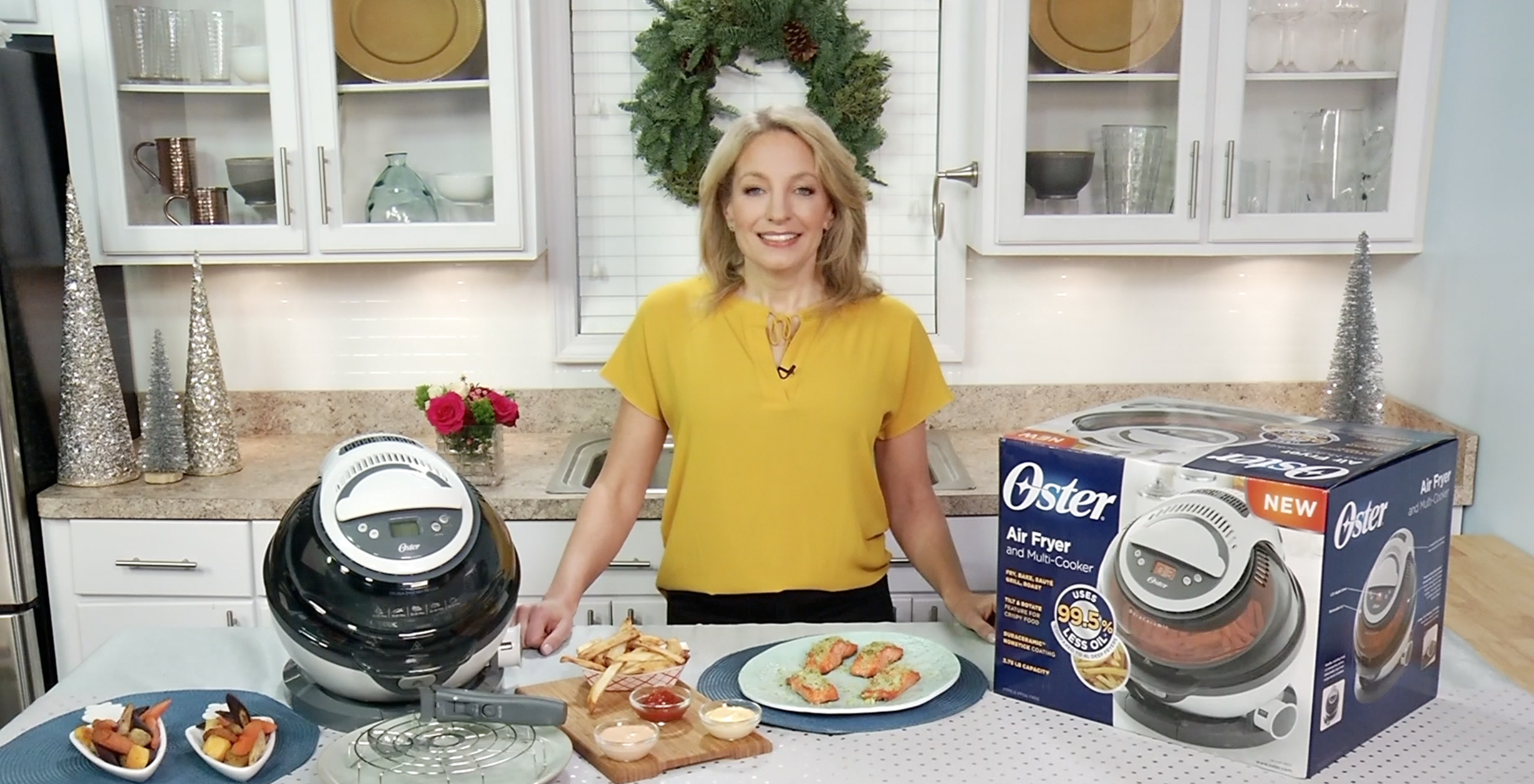 It was nice to see that the Oster Ceramic Air Fryer is about way more than just French fries! Just look at that delicious salmon.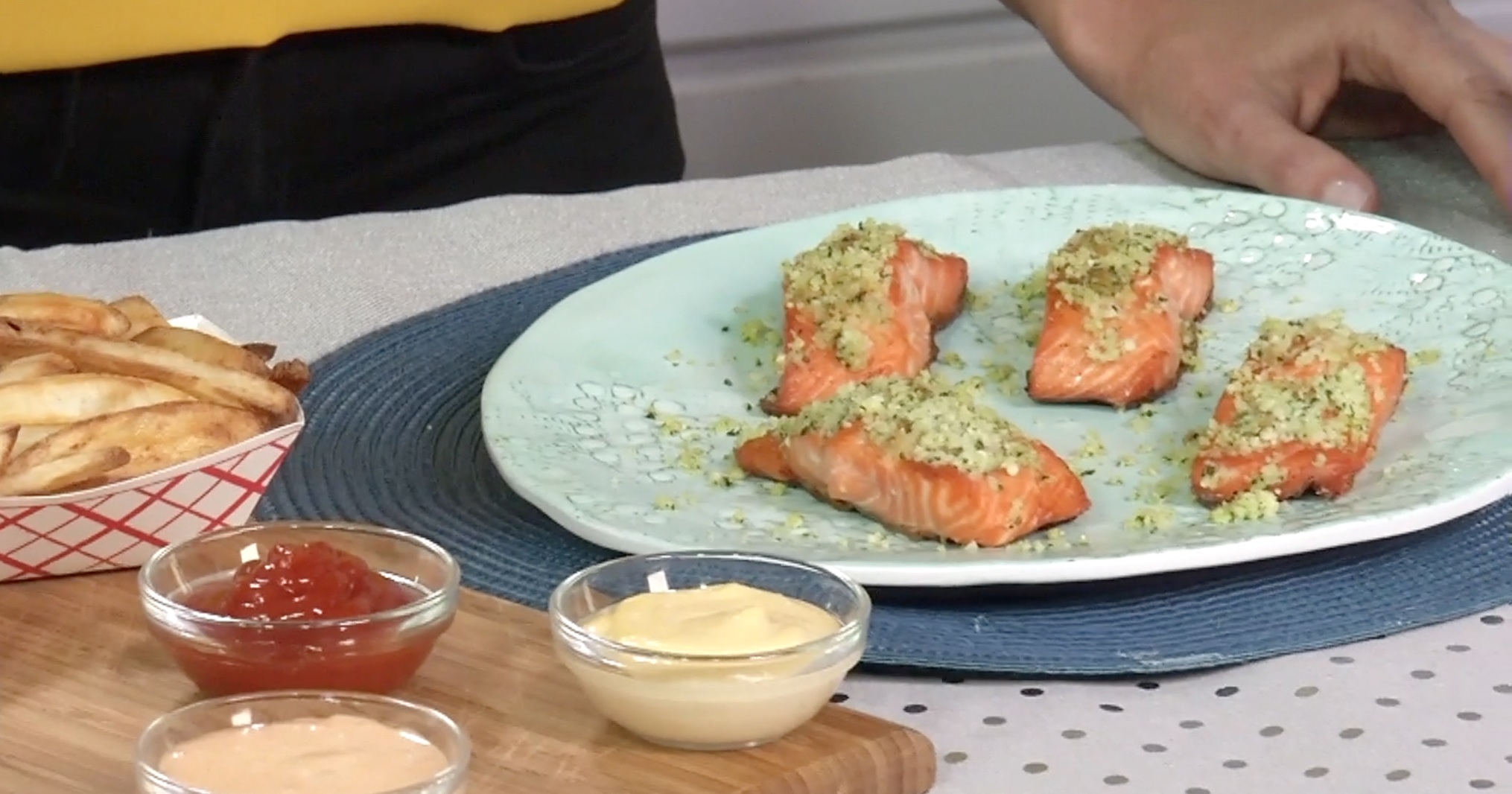 And the root vegetables…
I am thinking that the air fryer would be perfect for my chicken wings and Chicken Parmesan.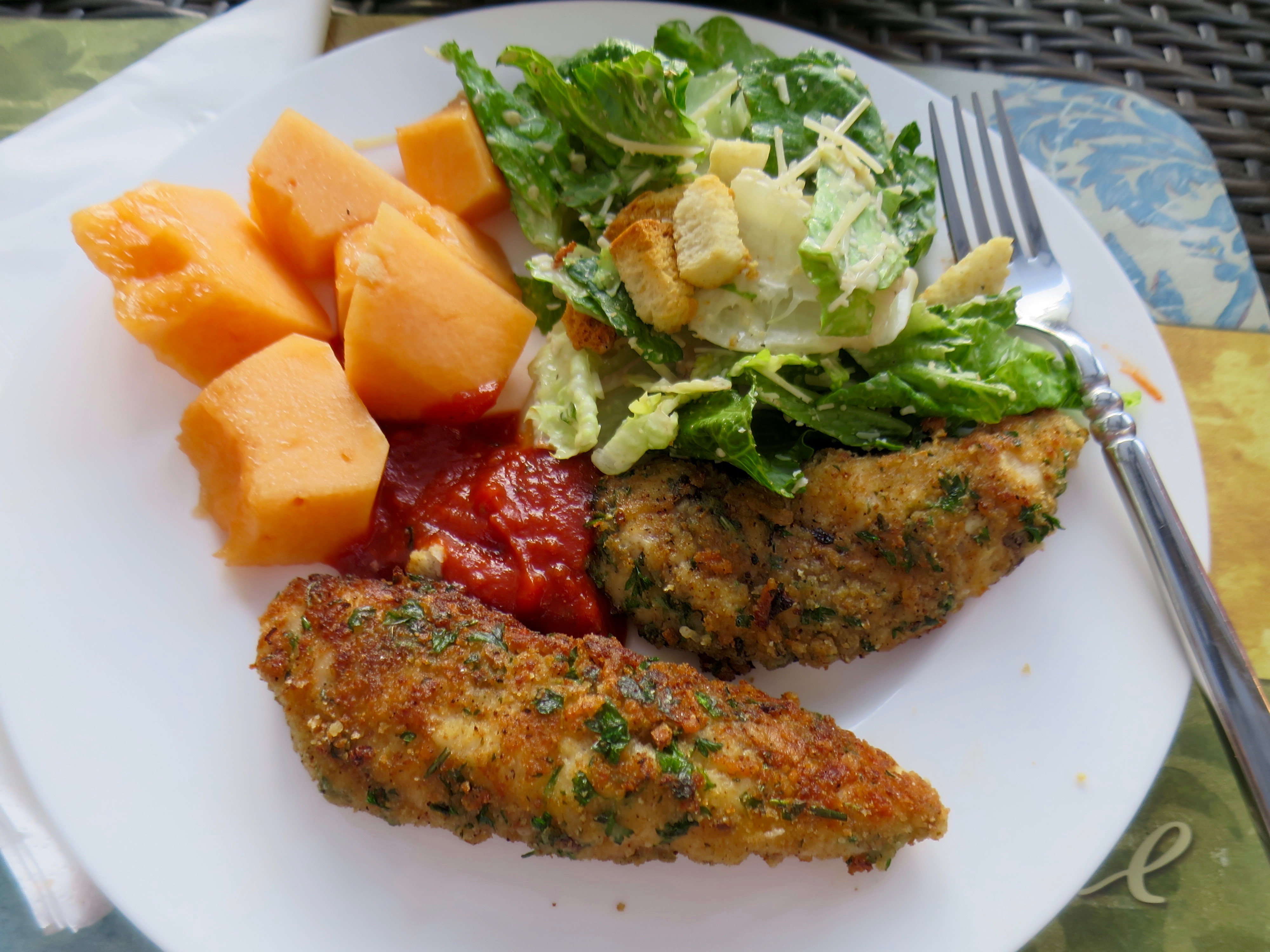 I wonder… would it work for my two-ingredient bagels?
What I also like about the Oster Ceramic Air Fryer is how easy the clean up is! With only a bit of oil added, I don't need to worry about disposing of all that dirty oil that traditional frying brings about. Oh, the clean up would be a so much easier when making my chicken parmesan!
Be sure to check out my interview with Chef Julie Hartigan. She shows us how the Oster Ceramic Air Fryer works its magic!
Have you tried an air fryer? I'd love to know some of your favorite recipes! I'm going to be trying it out soon!
In full disclosure to all of my reading friends – this post contains affiliate links. Which means should you choose to click on a link and purchase this product from Amazon, I will receive a very small percentage of the sale.