I love my new cookbook, The Healthy Mind Cookbook by Rebecca Katz with Matt Edelson. With a tag line that reads, "Big-flavor recipes to enhance brain function, mood, memory, and mental clarity," I knew I check this cookbook out.  Really, perimenopause brain fog, anyone?!? Yep, that's me. So I was very excited to receive this cookbook.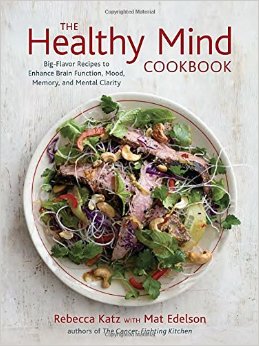 I have tried a few of the recipes and they have hit the ball right out of the ballpark on flavor and ease of preparation. But what I really enjoy about this book is that the first three chapters are designed to educate you about the connection between food and your brain. With the first three chapters titled, Your Brain on Food, The Culinary Pharmacy, and Building Mind-Blowing Taste and Flavor, you learn so much about how to feed your brain and how powerful the food – brain connection is. I try to eat healthy and I love learning about what nutrients each ingredient brings to the recipes – I find it fascinating how it all comes together!
And like any great cookbook it is filled with amazing food pictures that will have you salivating and dreaming of delicious food! The Triple Greens Frittata that I just posted is from this cookbook. I have also made Olive, Lemon Zest, and Thyme Muffins – wonderful savory muffins made with almond meal. I will post this recipe soon. There are so many recipes that I am looking forward to trying out from this cookbook!
Rebecca Katz is a professional chef that looks for ways to optimize health through food. Matt Edelson is an award-winning writer. Together they have authored a number of cookbooks included,  The Cancer-Fighting Kitchen and The Longevity Kitchen.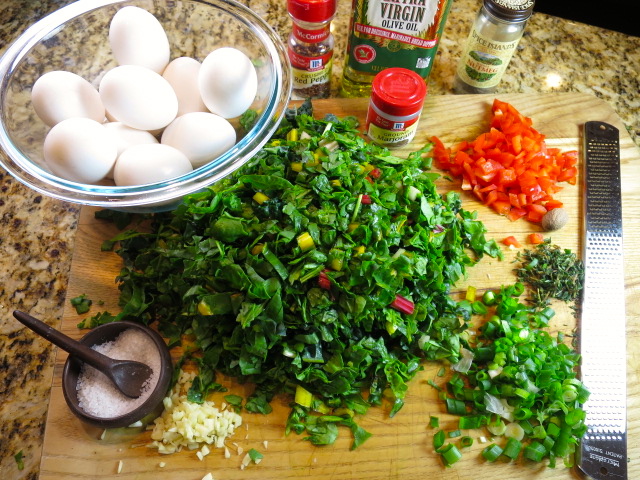 There are so many recipes in this book thatI am looking forward to making! I received this book from Blogging for Books for this review.
Verify an online drugstore before you purchase medications