Last weekend was a birthday celebration for two of our girls; one does not like chocolate, one is a nutritional science graduate, and I just saw the movie Fed Up. Put all of this together and what do you serve for a birthday treat? Starting with a favorite recipe and making substitutions, additions and a couple of changes, I created a birthday cake that I am calling Strawberry Layered Greek Yogurt Cake.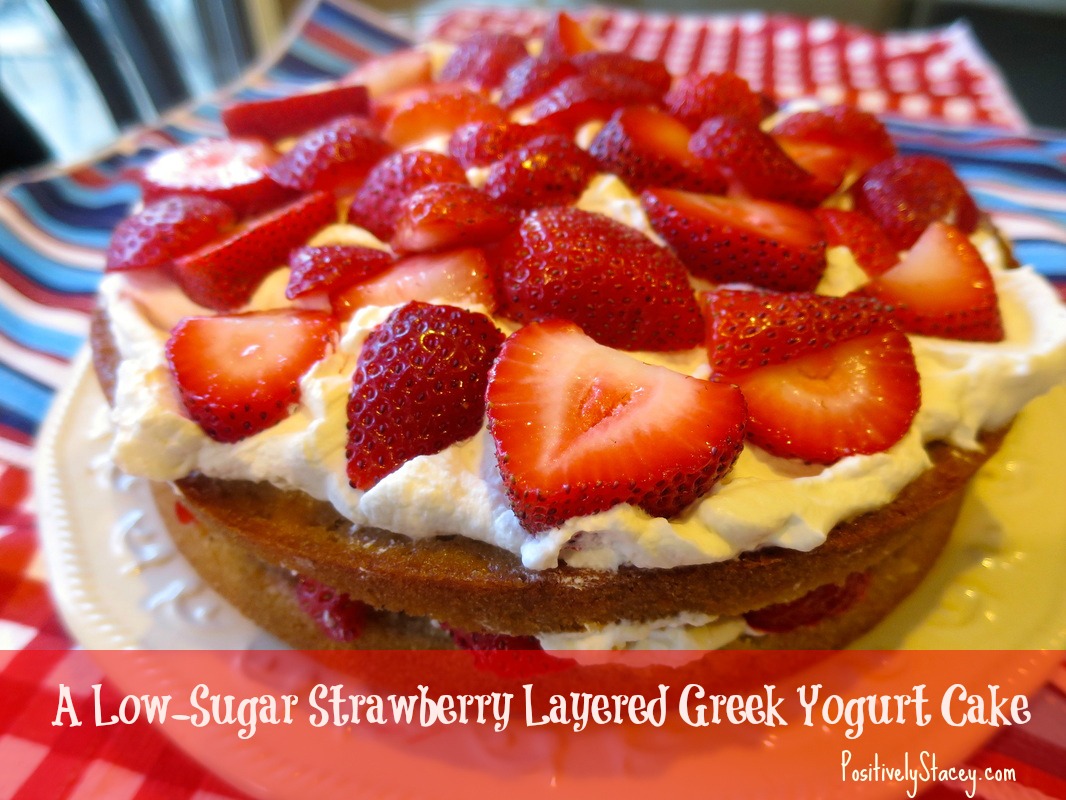 While still a dessert, I believe this is a healthier option.  I used unsweetened applesauce in place of some of the sugar, and I added plain Greek yogurt to give some of its calories a burst of nutrition. Layered with fresh cut strawberries and a bit of whipped cream, it is decedent and filling but not overly sweet or sugar laden. I did take that no sugar added Fed Up challenge – so cutting down on the sugar was a must.
You will find this cake to be a little dense, definitely moist, and light in flavor with a hint of citrus.  We all loved the cake, and I will most certainly be making this cake again! This recipe actually bakes cake for two cakes. I wrapped the second one in plastic wrap and placed it in the freezer for another day.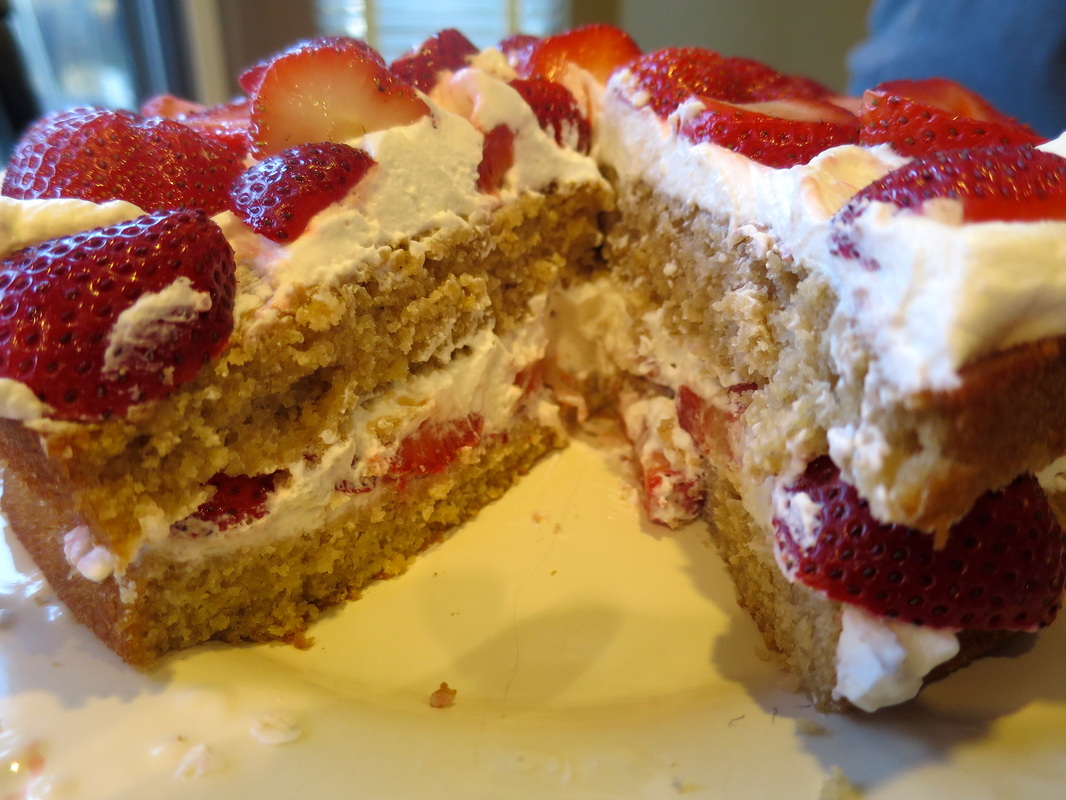 A Low-Sugar Strawberry Layered Greek Yogurt Cake
MAKES TWO 8-INCH CAKES ~ EACH CAKE SERVES 8 PEOPLE
INGREDIENTS:
3/4 cup unsalted butter (1&1/2 sticks) at room temperature
1 cup sugar
1 cup applesauce at room temperature
4 eggs at room temperature
3/4 cup plain Greek yogurt at room temperature
1 teaspoon grated lemon zest
1 teaspoon grated grapefruit zest
1/2 teaspoon pure vanilla extract
2 cups all-purpose flour
1/4 cup cornstarch
1/2 teaspoon kosher salt
1/2 teaspoon baking sodaFor the Filling (each cake)1 cup heavy whipping cream
1 teaspoon sugar (The strawberries add a lot of natural sweetness, so I put in very little to the whipped cream – you can add more if you want it sweeter.)
1/2 teaspoon pure vanilla extract
2 pints fresh strawberries, hulled and sliced
DIRECTIONS:
Spray 2 eight-inch round baking pans with Pam and set aside. Preheat oven to 350 degrees.
Sift together flour, cornstarch, salt, and baking soda in small bowl. Set aside.
Using the paddle attachment, cream together butter and sugar on high speed in the bowl of an electric mixer until light and fluffy.  On medium speed add in applesauce. Then blend in eggs one and a time until incorporated. Add in Greek yogurt, zests, and vanilla scraping down the bowl as needed. Mix well.
On low speed add the flour mixture in small batches into the yogurt mixture. Scraping down sides as needed until all the flour is fully mixed in.  Combine just until smooth.
Pour batter (dividing equally) between the two pans.  Bake for 40 minutes or until toothpick poked in the center of the cake comes out clean and the cake is lightly golden brown.  Remove from oven and allow to cool in pan for 20 minutes.  Remove from pan and cool on wire rack until fully cooled.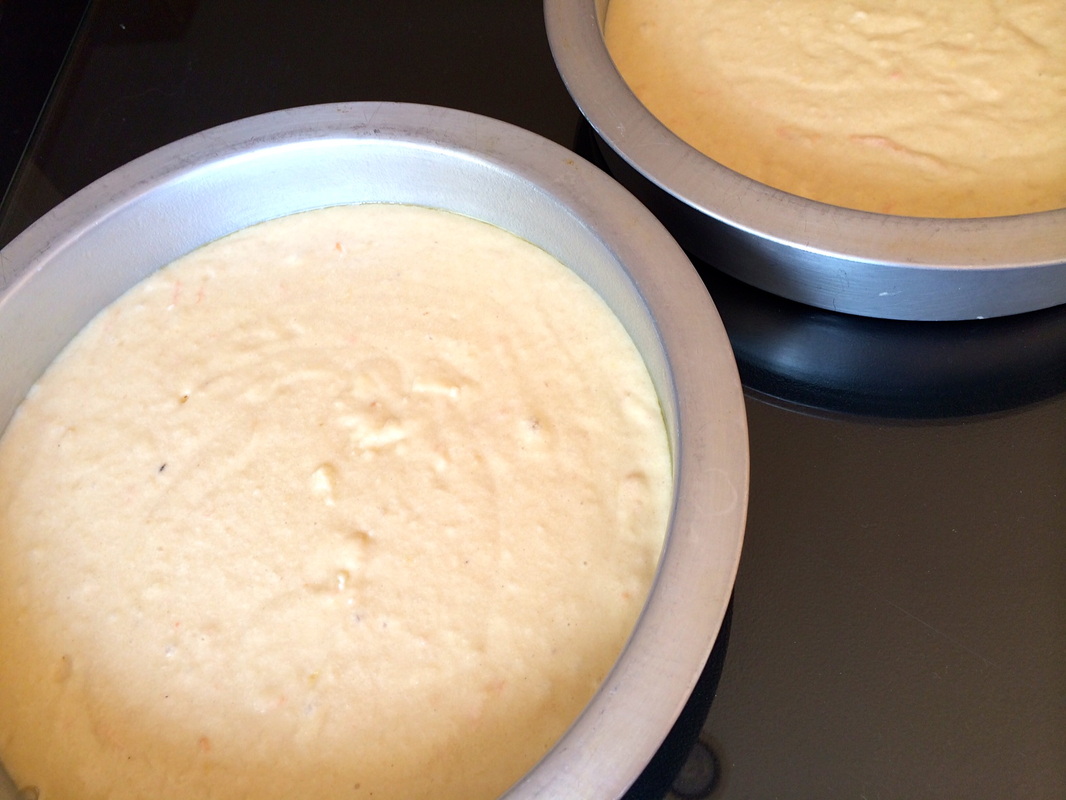 To make the filling for one cake whip the cream with an electric mixer until firm peaks form.  Add in the sugar and vanilla.
Each pan makes a two-layer cake.  When ready to serve, carefully use a serrated knife to cut one layer in half.  (I wrap and freeze second cake for another time.)
Place bottom half on serving plate and with on off-set spatula spread whipped cream onto bottom layer.  Add layer of fresh cut strawberries.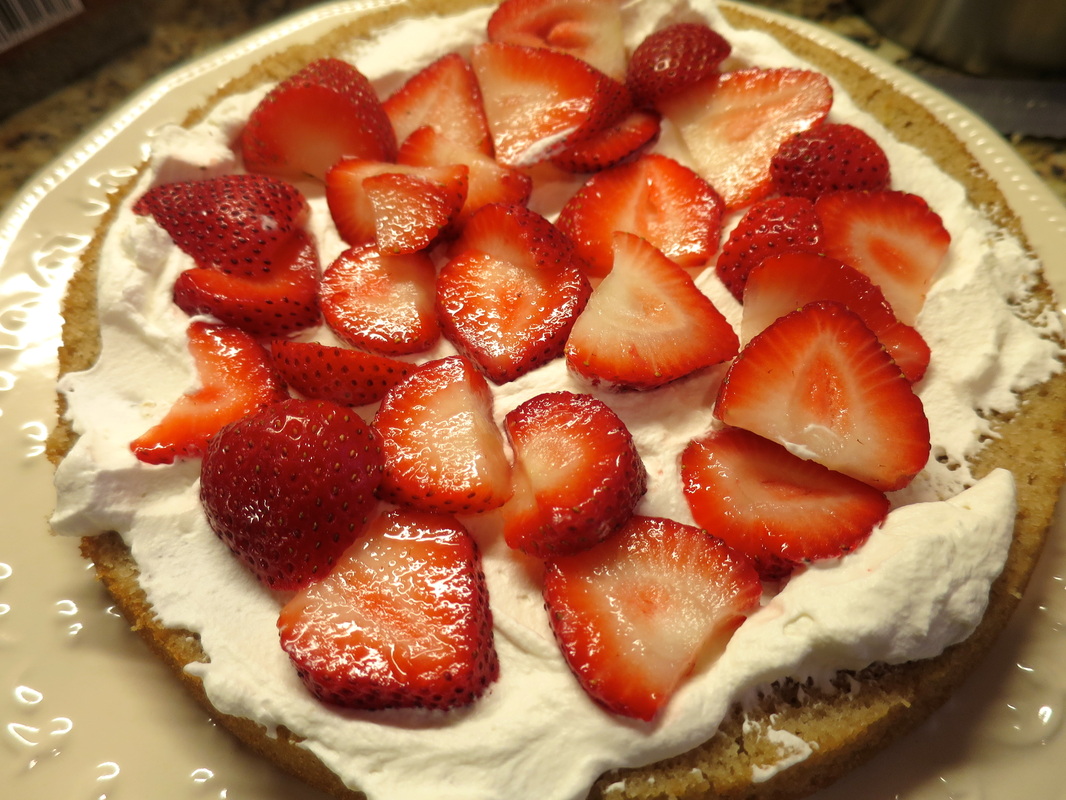 Place top half of cake onto strawberries and spread a second layer of whipped cream.  Finish with topping of fresh cut strawberries.  Serve immediately.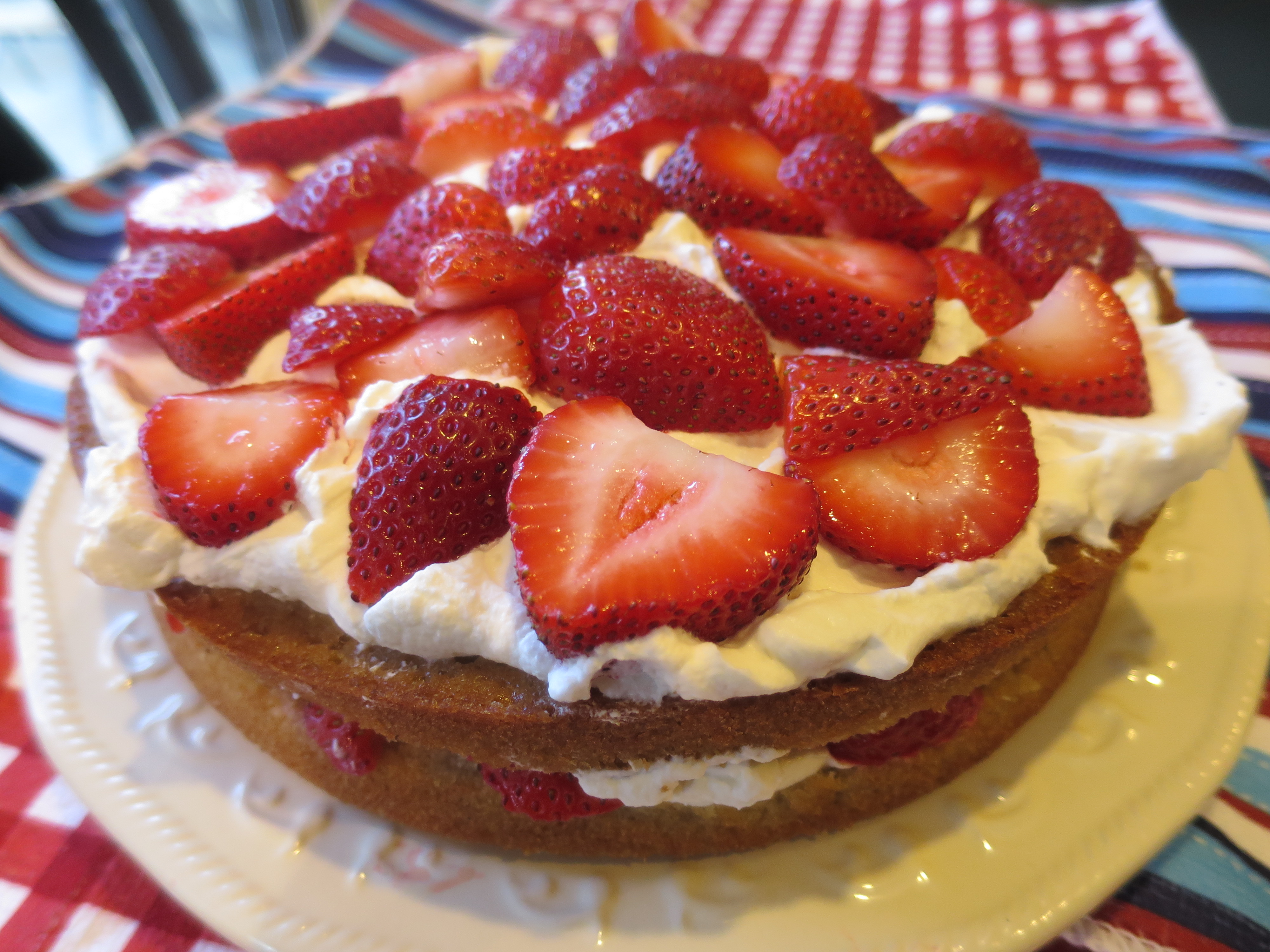 This cake pleased everyone!
This recipe was inspired by Ina Garten's Strawberry Country Cake
found in her cookbook, Barefoot Contessa Parties!