We took a quick side trip to Victoria, B.C as part of our 2017 Road Trip. Since we only had 24 hours to take in and enjoy all that this charming city has to offer, we had to prioritize. Luckily my husband has visited a number of times in the past, and knows the lay of the land. In our short 24 hours we were able to hit all of our must-sees and then some.
Must-Sees When in Victoria, B.C.
We arrived late in the afternoon and we were able to check right into our hotel. We stayed at Hotel Rialto which was perfectly lovely and in a good location for walking the city. We were treated to a cheese plate to enjoy with our happy hour cocktail. And that cocktail? Yum! The Veneto Tapa Lounge offers amazing cocktail specialties designed by their team of mixologists. Give them a few of your likes, spirit preference, and they will create a drink just for you. I loved the minty, cucumber drink they designed for me. It was delicious!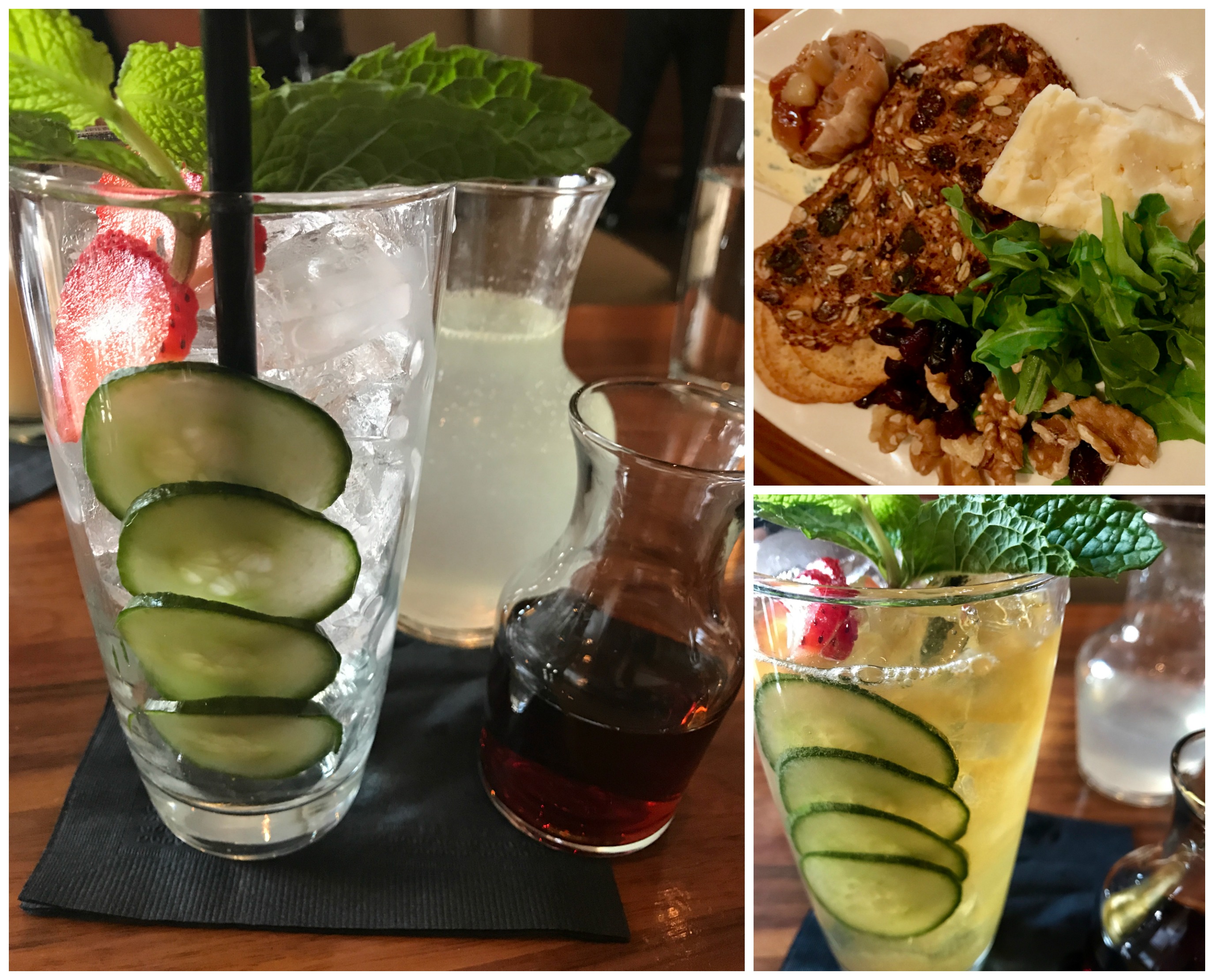 Our hotel room was beautiful and extra comfy. A continental breakfast was also included. The best feature of this hotel – above the luxurious room, excellent dining options, and walkability – was the hospitality. Every staff member of this hotel was friendly and helpful.
One of the first things we did was set out to visit Butchart Gardens. We planned it so that we would get there in the late afternoon wanting to experience the garden both in the daylight and then in dusk as the garden comes alive with lights. Seeing it this way was almost two different experiences in one. They also had evening music on the grand lawn, an added bonus. The gardens are breathtakingly beautiful and my husband and I spent hours meandering the grounds, enjoyed a latte in the cafe, and of course perused the gift shop. 

I am not sure that I had a particular favorite area of the garden – every corner had me oohing and ahhing. The Sunken Garden was colorful, the Japanese Garden was peaceful, and the Butchart Cove had me dreaming of sailing off into the sea.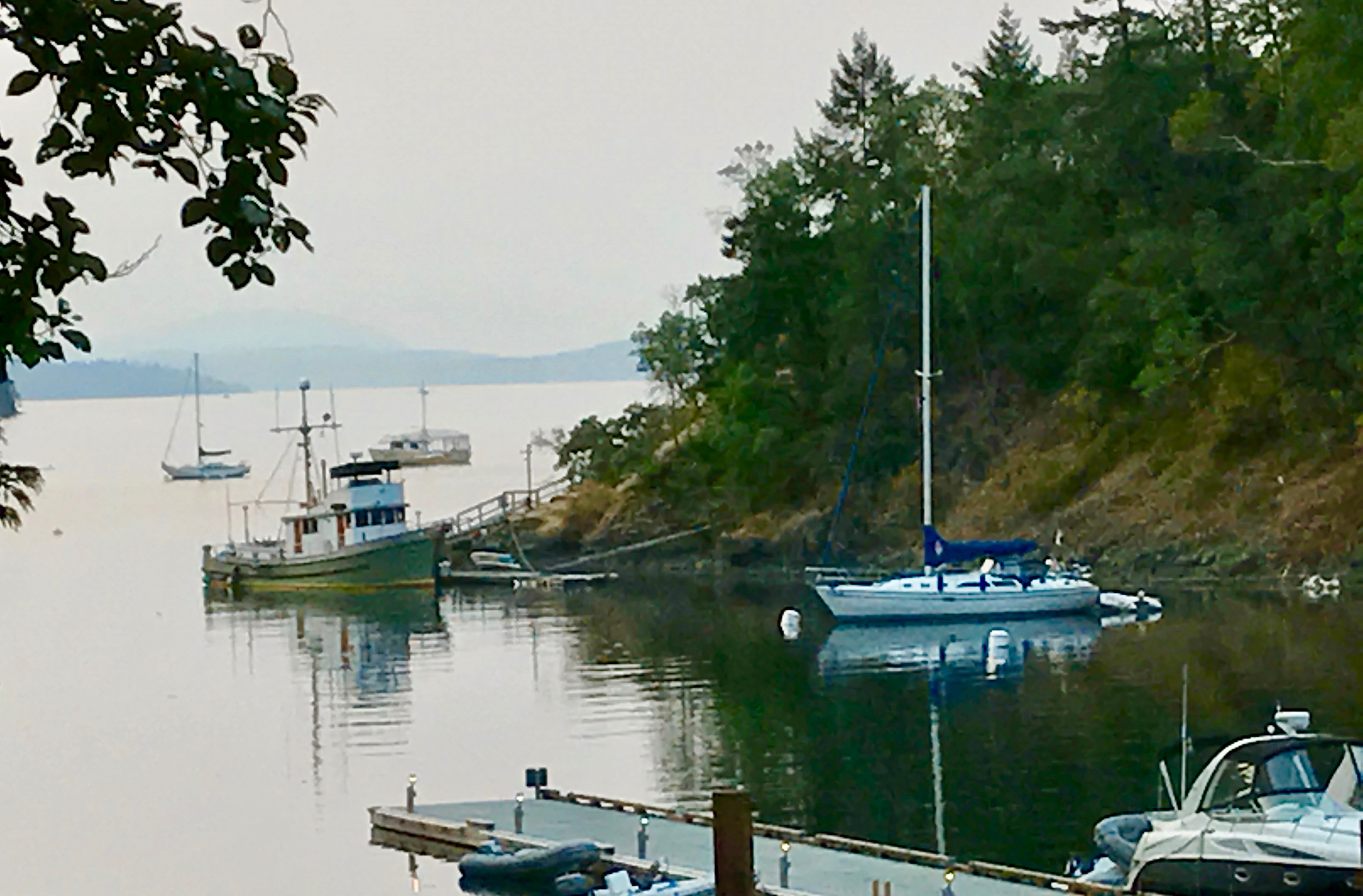 So much garden inspiration in one place.  As the sun set, the garden lights came on. We sat for a while and watched a colorful fountain dance and sway as dusk was setting in.  Sitting and watching the shooting water lulled me into a very meditative and peaceful state. Being surrounded by such perfect beauty in nature is very restorative and oh-so wonderful.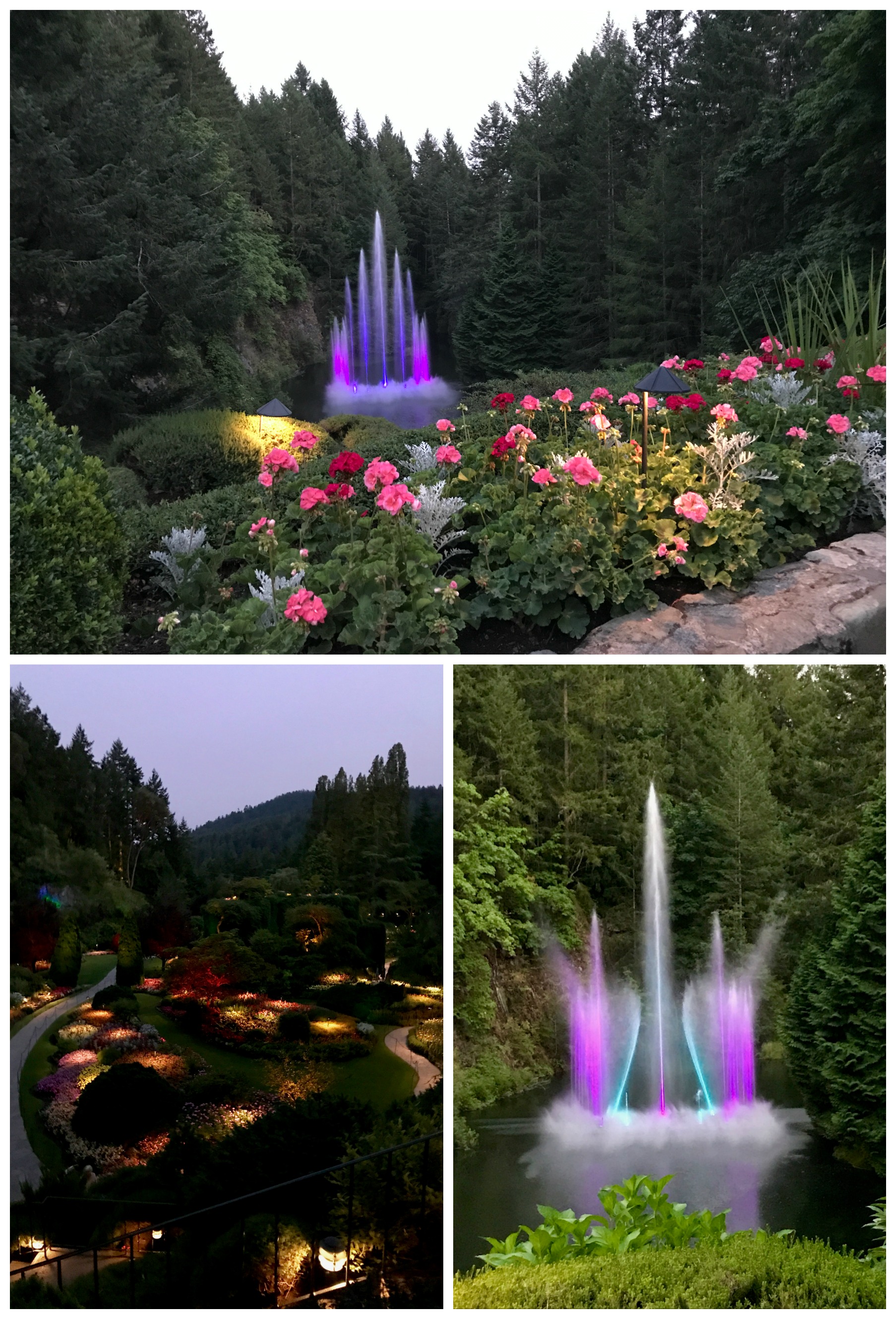 After our visit to The Butchart Garden, we headed back into town ready to find a spot for a late dinner bite. We opted to keep it close to our hotel, and we walked down the street for dinner and drinks at The Mint. This basement restaurant serves food late and was recommended by our hotel staff, that was the primary reason we headed over there.
I loved the place the moment we walked down the steps off the street and into the restaurant. The hanging strings of lights draped across the room, the brick wall adorned with artwork and carvings, a DJ spinning lively music, and a busy room full of people enjoying a night out on the town – but not so busy that we couldn't snag a perfect table for two – all of this made me feel like we had just hit the jackpot with finding a spot for a late night bite and drink.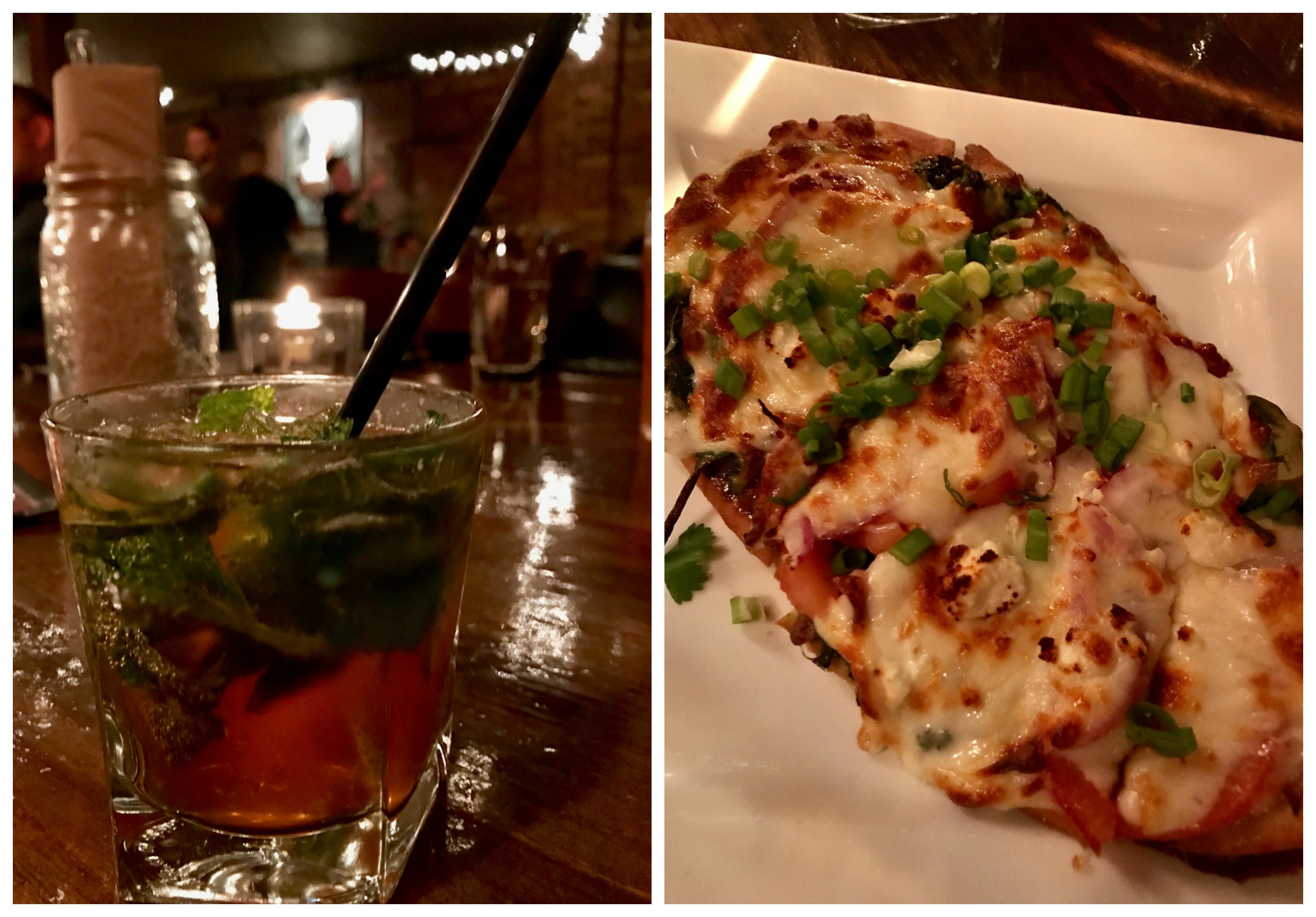 The menu is an eclectic mix of contemporary and West Coast dishes with a bend of traditional Himalayan cuisine. In keeping with its name – many cocktails contain mint. I tried a refreshing Minty Pimms Cup, and Gavin and I together enjoyed the Chorizo Naan Pizza which is spicy sausage, red onion, red pepper, goat cheese, mozzarella and parmesan cheese.
Waking up the following morning, I was greeting my 18th day of travel on our 5,550+ mile road trip. The bed was so comfortable that I really just wanted to sleep in late and luxuriate in our beautiful room. Alas, there is a lot to see and do in Victoria and the hours where counting down. So my hubby and I dressed and headed downstairs to enjoy a hotel breakfast at Cafe Veneto.  We choose to use our continental breakfast voucher towards a full protein filled breakfast – a spare rib hash with poached eggs. Oh my gosh! It was so delicious and very filling! Many of the families around us where simply enjoying the included continental breakfast – not a bad choice either.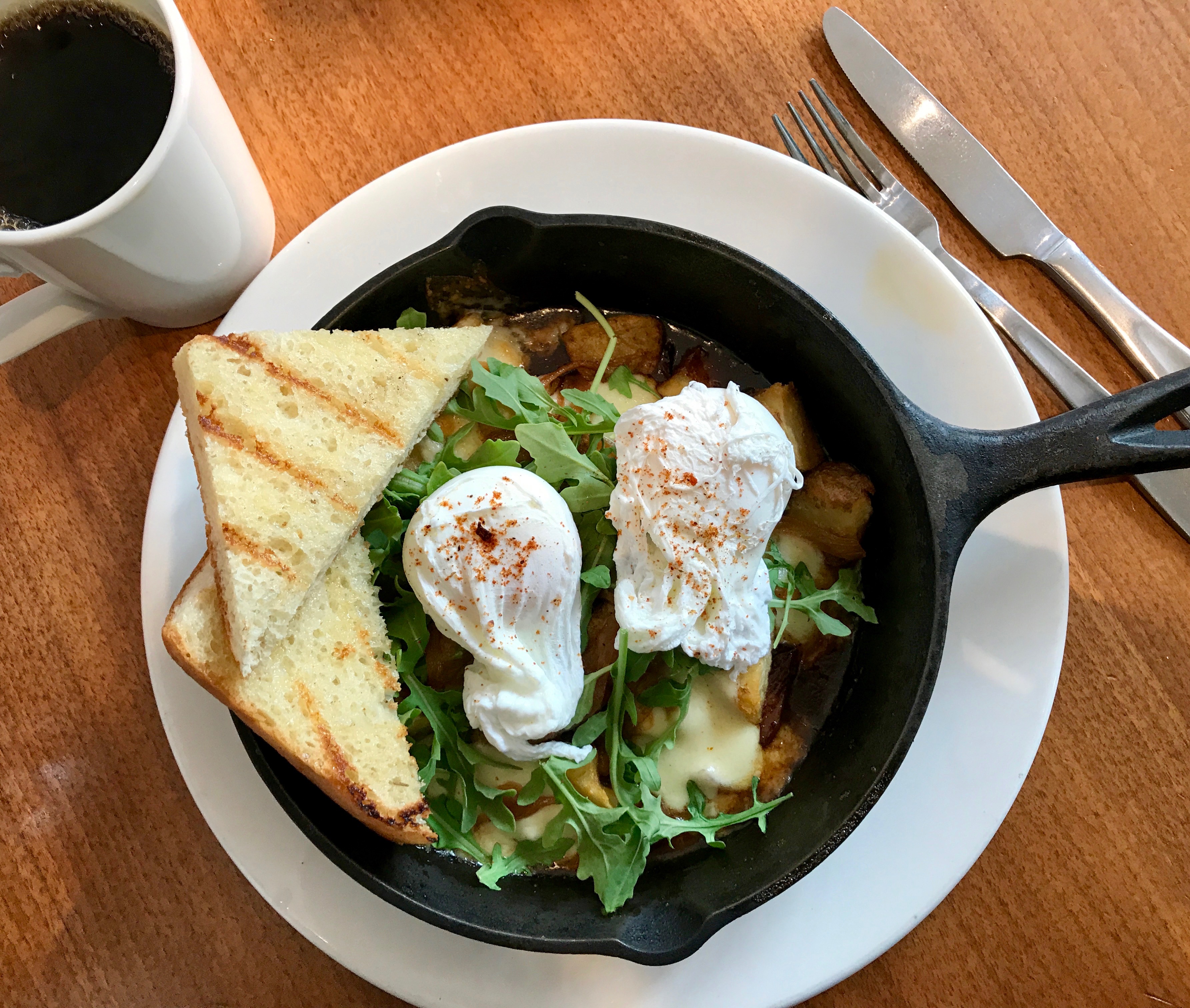 After filling up on breakfast we headed out to explore the neighborhood. We first wandered all around and through Chinatown. There were so many fun little shops and alleyways to explore. I love wandering through Chinatown in San Francisco, and this Chinatown has much of the same flair. In fact Chinatown in Victoria is the second oldest Chinatown in North America right after San Francisco, CA.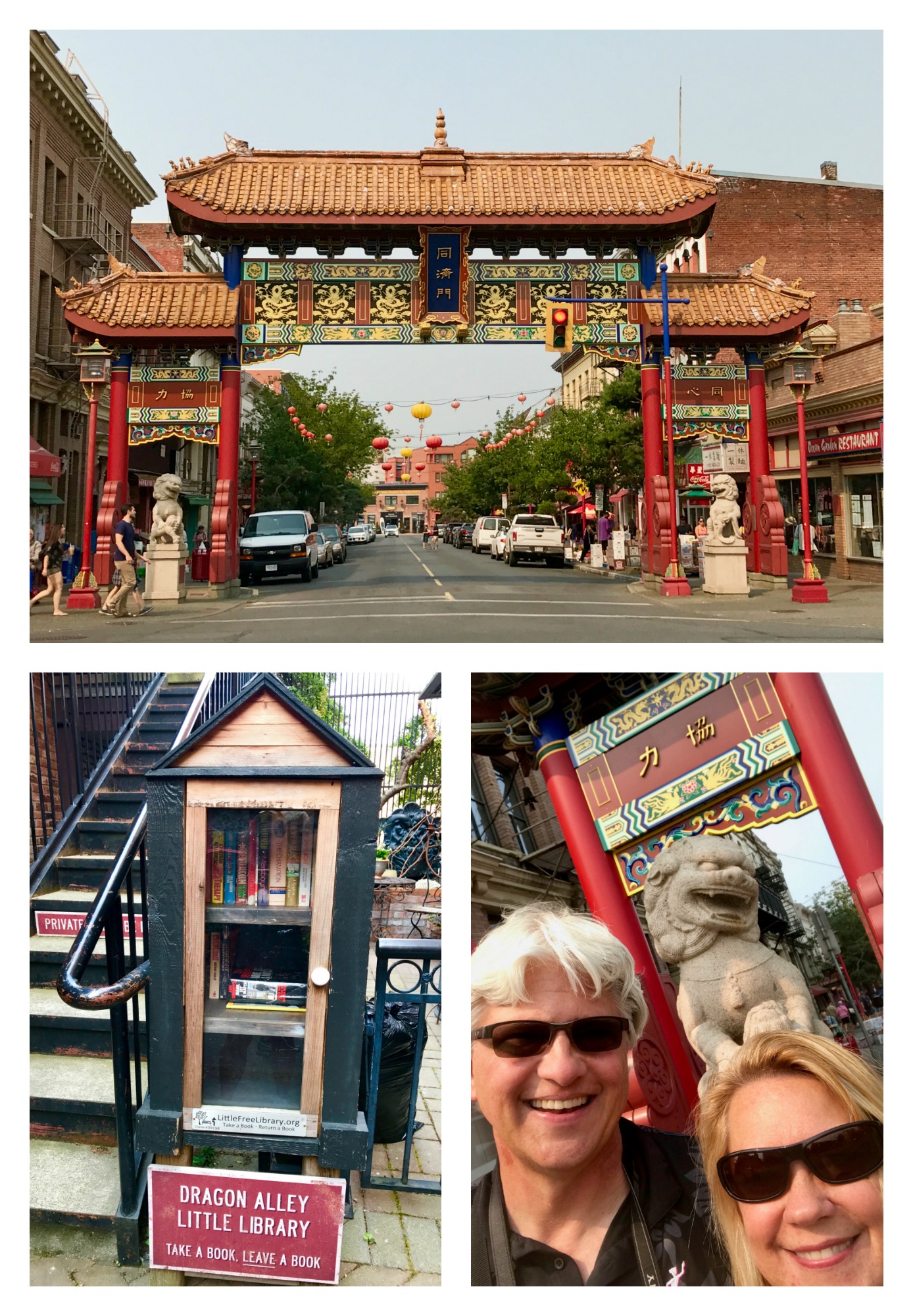 We continued wandering in and out of shops until we worked our way towards downtown and to the Fairmont Empress Hotel. We stopped in and made 3:00 p.m. reservations for an afternoon Tea. If you follow my blog you know that I love high tea! When we were in Dublin my husband and I enjoyed a magnificent high tea at the Westbury Hotel in Dublin, Ireland, and I often host my own afternoon tea parties at home. So enjoying a British style high tea while in Victoria was the high on my must-dos while visiting.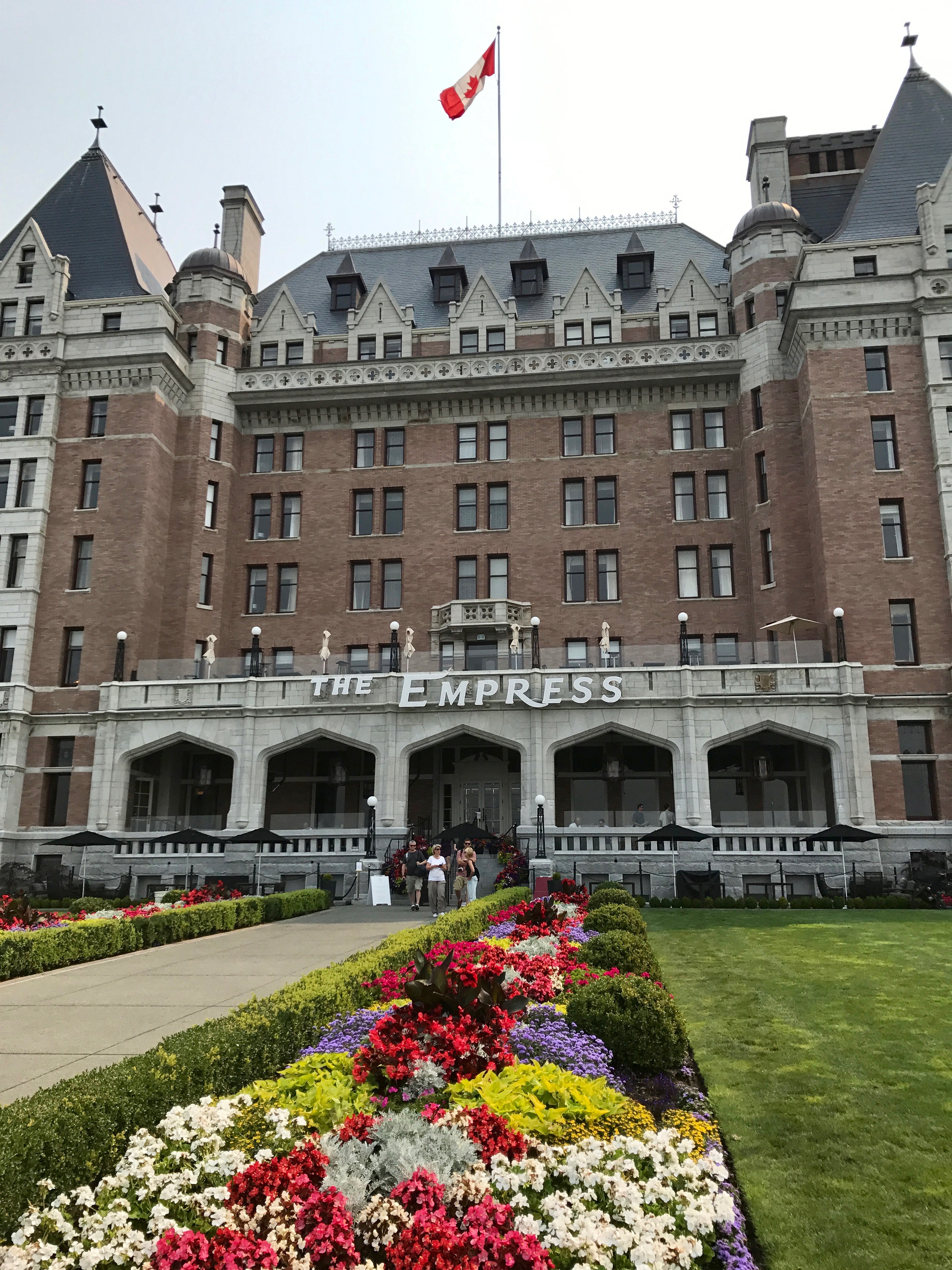 But before our tea, we had more hours to spend exploring. High on my husband's list was to visit the the Royal British Columbia Museum. The museum itself is not that large, but it is full of winding hallways connecting many rooms. I love the current exhibit that highlighted Family: Bonds and Belonging, as well as the Natural History Galleries, and First Peoples Galleries. I admit that I started looking for benches to sit on while I admired the exhibits and rested my feet. This was day three after our 12 mile Highline Loop hike and my legs were fatigued! Gavin could have wandered the halls for another three hours.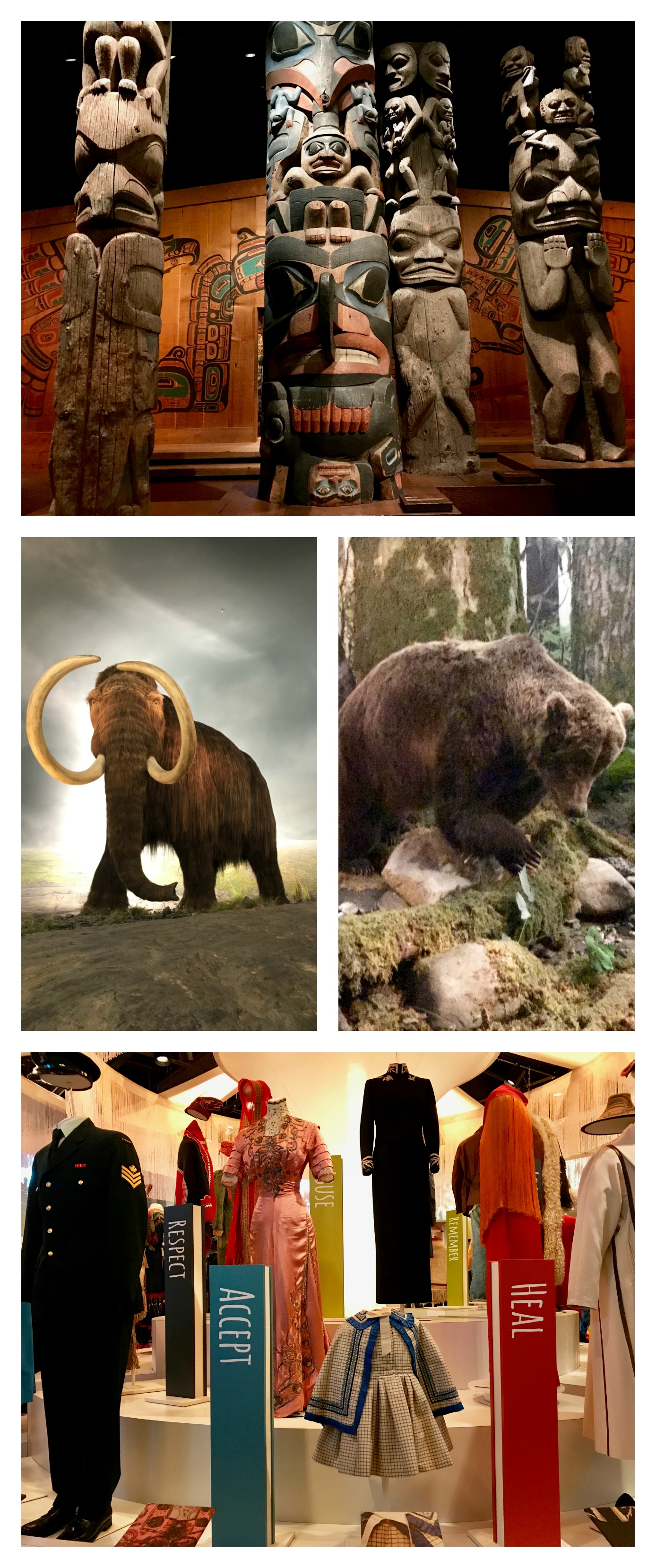 Soon enough though we were back outside and started wondering towards the Fisherman's Wharf to check out the float homes in the harbor. Looking at our watches we realized that it was time to head on back to the Empress before we reached the boats. Touring the float boats has been postponed for our next trip. If your legs are not as sore and fatigued as mine were – you might fit it in just fine. We actually showed up early for our tea reservation.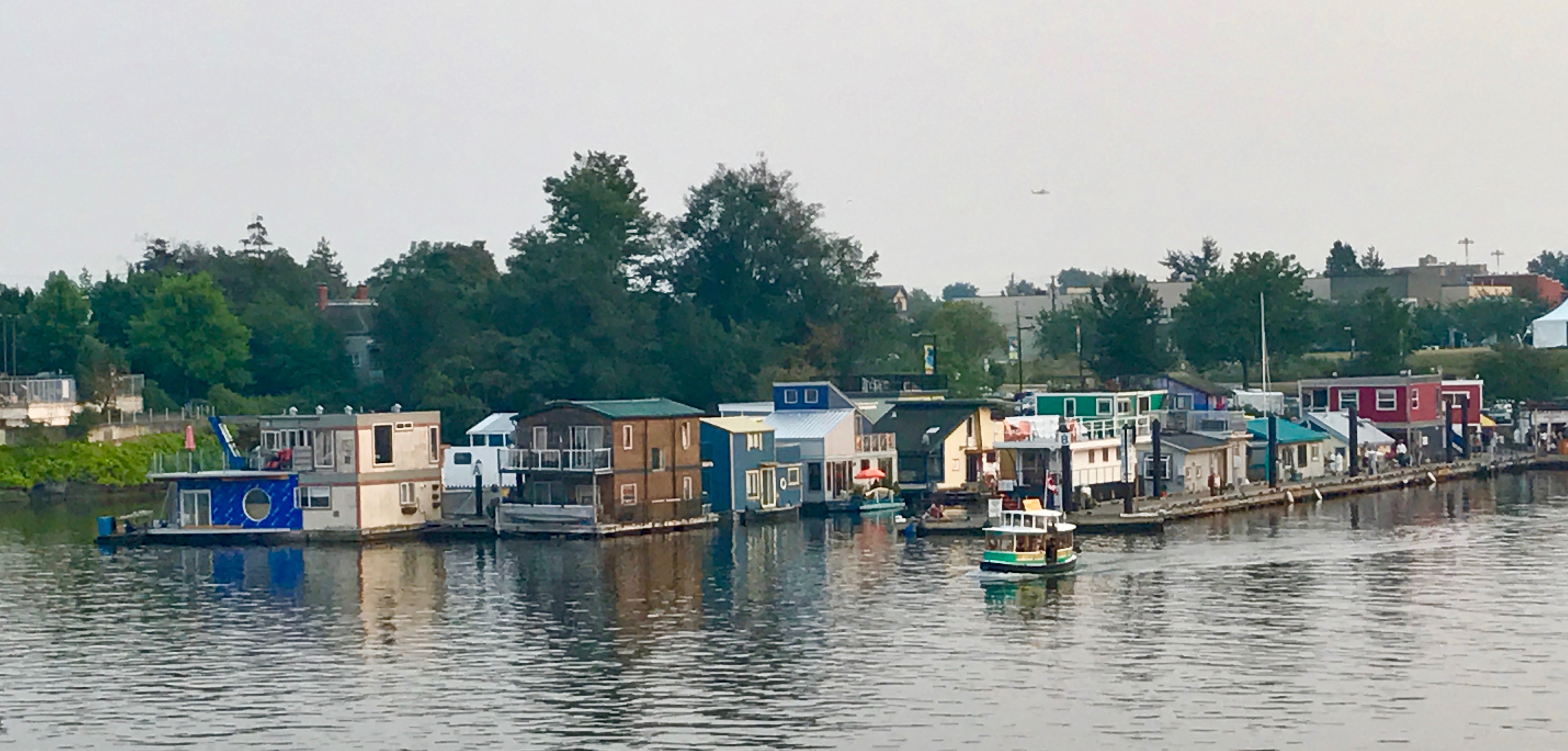 High tea at the Empress Hotel was calling my name and getting there a bit early was just fine by me. What to say about tea at the Empress? It is simply divine! The service, the treatment, the chairs you sink into, the choices of teas, the platters of tea sandwiches and desserts – it is all scrumptious and it is a full afternoon of relaxation and pampering. If you ever need a break from the real world, treat yourself to an afternoon tea with someone you love to sit and talk with. Give yourself the time to relax and savor the delicacies placed before you all while sipping some properly steeped deep flavored tea. 

We sat for hours enjoying our tea, and our waiter never, ever made us feel like we were overstaying our welcome. We were in the home stretch of our vacation, and my husband and I both really wanted to soak up every last bit of joy, relaxation, and exploration of new places that our vacation was full of.
We had just a bit of time left to shop for our souvenirs. While wandering through Chinatown and the alleyways earlier in the day, I found many piece of art that were calling my name. Trying to decide on one art piece that exemplified the history of the indigenous peoples of Victoria and fit our budget was the challenge. Finally we found it! I love the large carved oar that is now hanging on a wall in our home.
As sad as it was to say good-bye to Victoria, I know that we will be back one day. It was time to head back to the Rialto Hotel, grab our bags, load up the car and drive to the ferry. From the ferry we garnered our final views of this warm and welcoming city.