It is time to plan my shopping list for the coming week. I cannot tell you how much easier my afterwork life is when dinners are planned and the ingredients are in the home. It is a much smoother transition and makes for a happier mama. Plus the kids just take a look at the calendar to see what is scheduled for dinner that night.
Mind you, there are times during the week that I do flip dinners around. I might have thought Tuesday was perfect for taco salads, but end up craving the BLTs with avocado. With everything in the house, it's not a big problem. Just pull a switch-a-roo and all is good.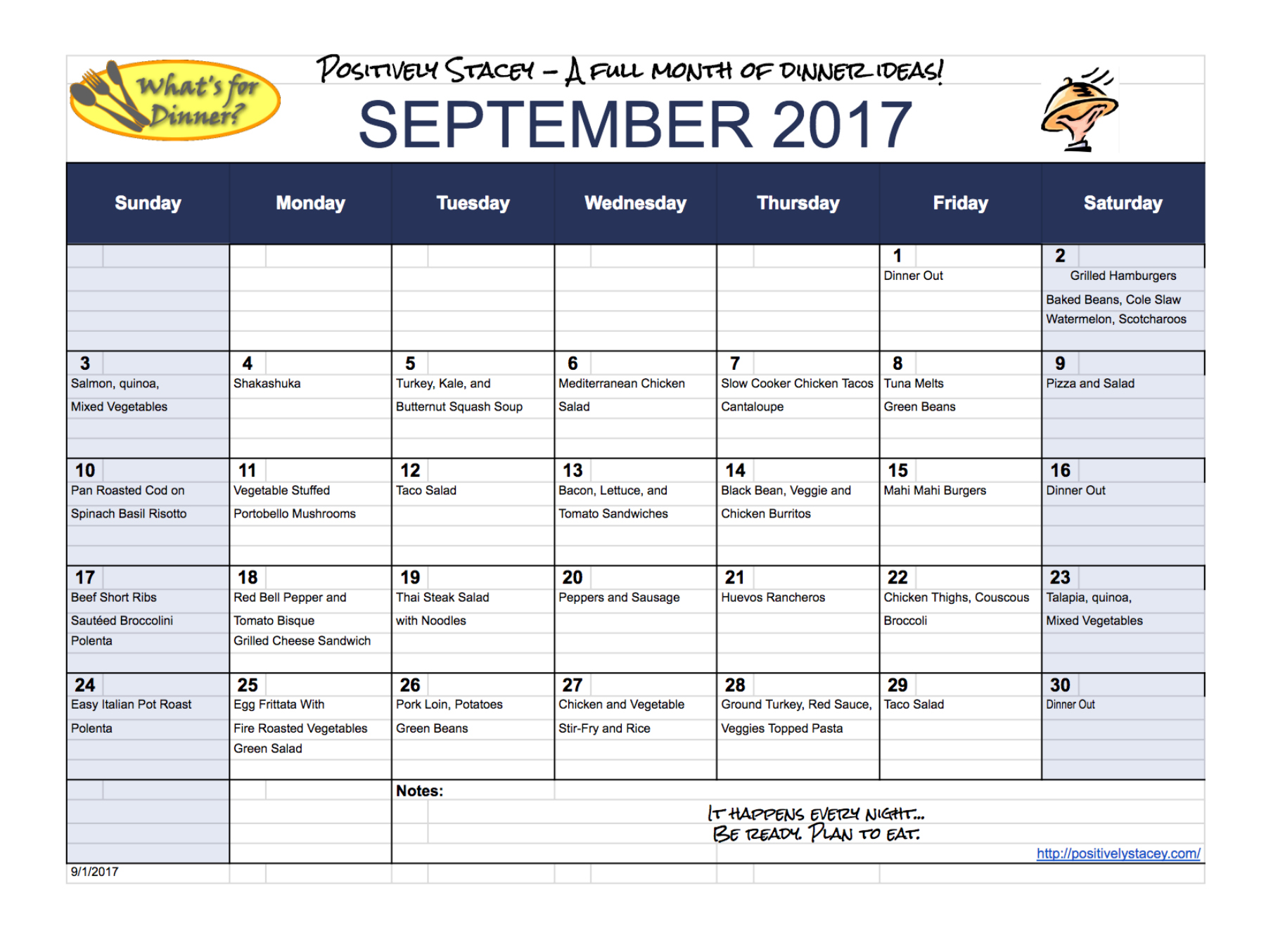 Using my monthly dinner calendar, this is what is planned for this coming week:
September Week Three Dinner Menus and Shopping List
Beef Short Ribs. These will be braised with mushrooms, onions, a little leftover red wine and served with polenta and broccolini. Yum! My hubby will be making this meal and he is a wonderful chef!
Red Bell Pepper & Tomato Bisque and Grilled Cheese Sandwiches. This just says fall time is coming! I love my recipe from Everyday Detox, but if you need easier you can always buy a good quality ready-made soup.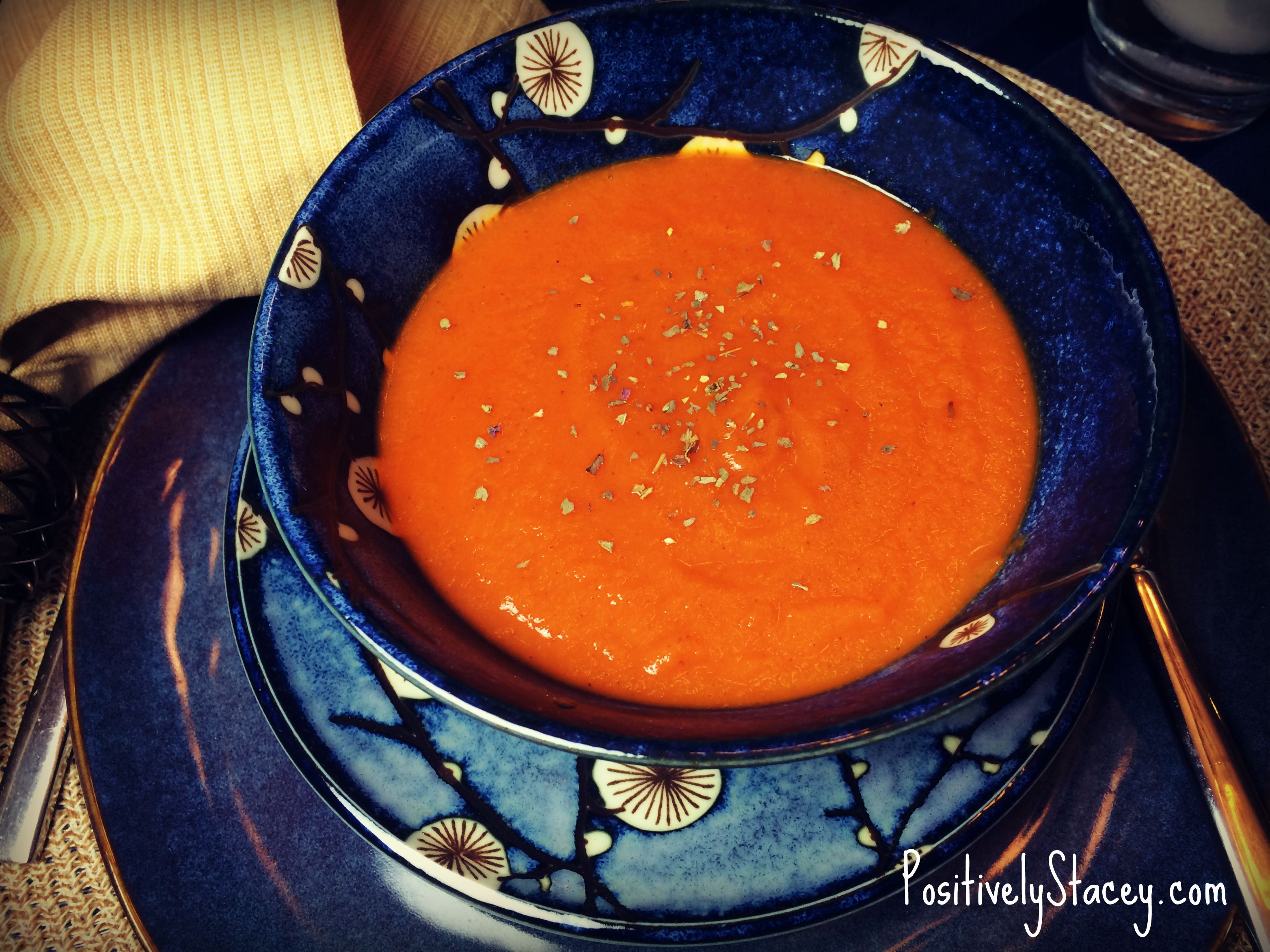 Thai Steak Salad with Noodles. Yes, this ingredient list is long, but the dinner comes together quick and easy. The flavors are a wonderful combination that totally satisfies!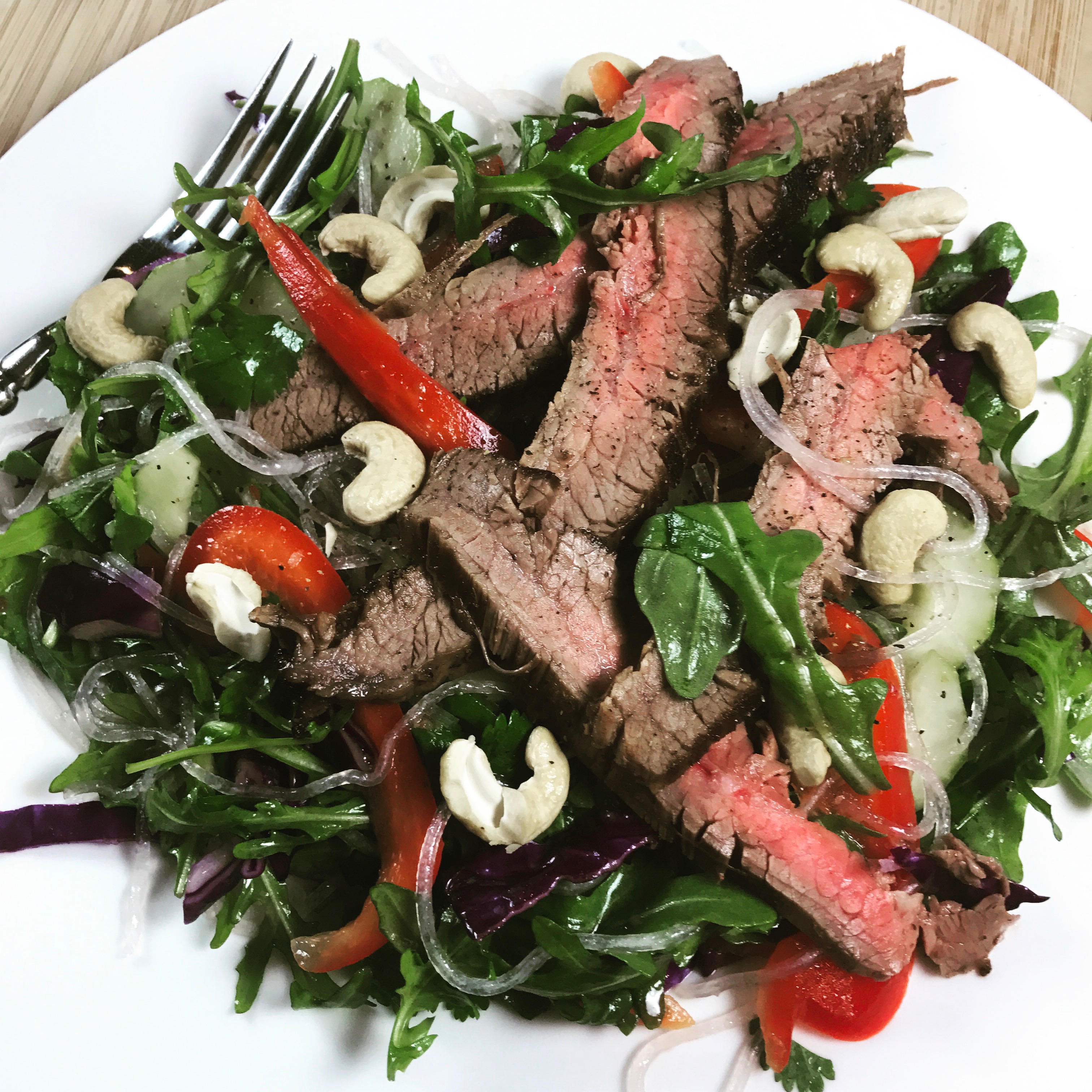 Sautéed sausage, peppers, and onions. This is a mainstay meal in our family. When we buy a half hog after the local fair we always get a lot of sausage. This has become a favorite, fast meal. They make great sandwiches if you add them to a nice soft submarine roll. I'm not planning on sandwiches, so add the rolls to your grocery shopping list if you want them.
Huevos Rancheros. I am someone that loves breakfast for dinner! This one is a family favorite and very filling!
Chicken Thighs, Couscous, and Roasted Brussel Sprouts. I have switched this up a little since I published the calendar. I am switching the broccoli for the brussel sprouts. I can roast the chicken and the brussel sprouts at the same time. Plus last night one of the kids was talking about roasted brussel sprouts being so delicious. So that got me thinking and changing.
Tilapia, Quinoa, and Mixed Vegetables. For this one I lightly dredge the tilapia in an egg wash first and then in salt and pepper seasoned flour. The lightly coated tilapia is pan fried in a little olive oil. I make up a batch of quinoa in my rice cooker, and I chop up whatever vegetables I might have on hand – zucchini, onion, carrots, and sauté them in a little oil. The cooked quinoa then gets added right in with the vegetables and mixed together.
That is our plan for the coming week, and here is the shopping list that will make it all happen.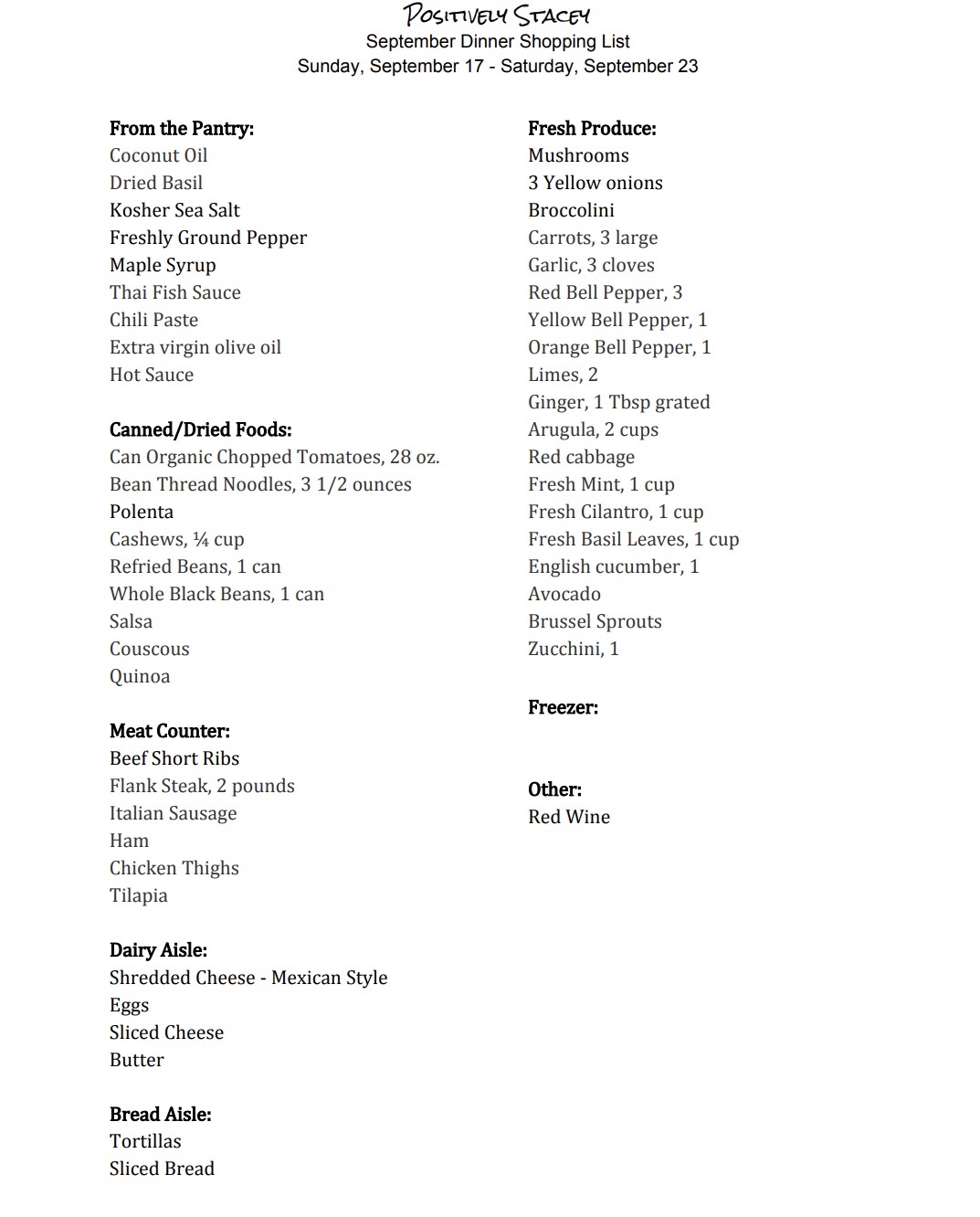 And here is your printable version: Shopping List 9/17 – 9/23
Wishing you a week of delicious dinners and enjoyable evenings!