Autumn is officially here, and it is now the last week of September. I meant to get this post up yesterday, but at the last minute my husband and I headed out for a college football game – Cal Bears vs. USC. It was an excellent game sitting in the beautiful sun-filled Memorial stadium high in the hills overlooking the San Francisco Bay. Unfortunately, our team just could not pull out the win in the end.
So here today is the plan for this week starting with tonight's dinner. The weather here has warmed up a bit, and it is not feeling as fall like as I had planned for when I first wrote out the month's meals. But we are going to be sticking with my original choices as they are all family favorites.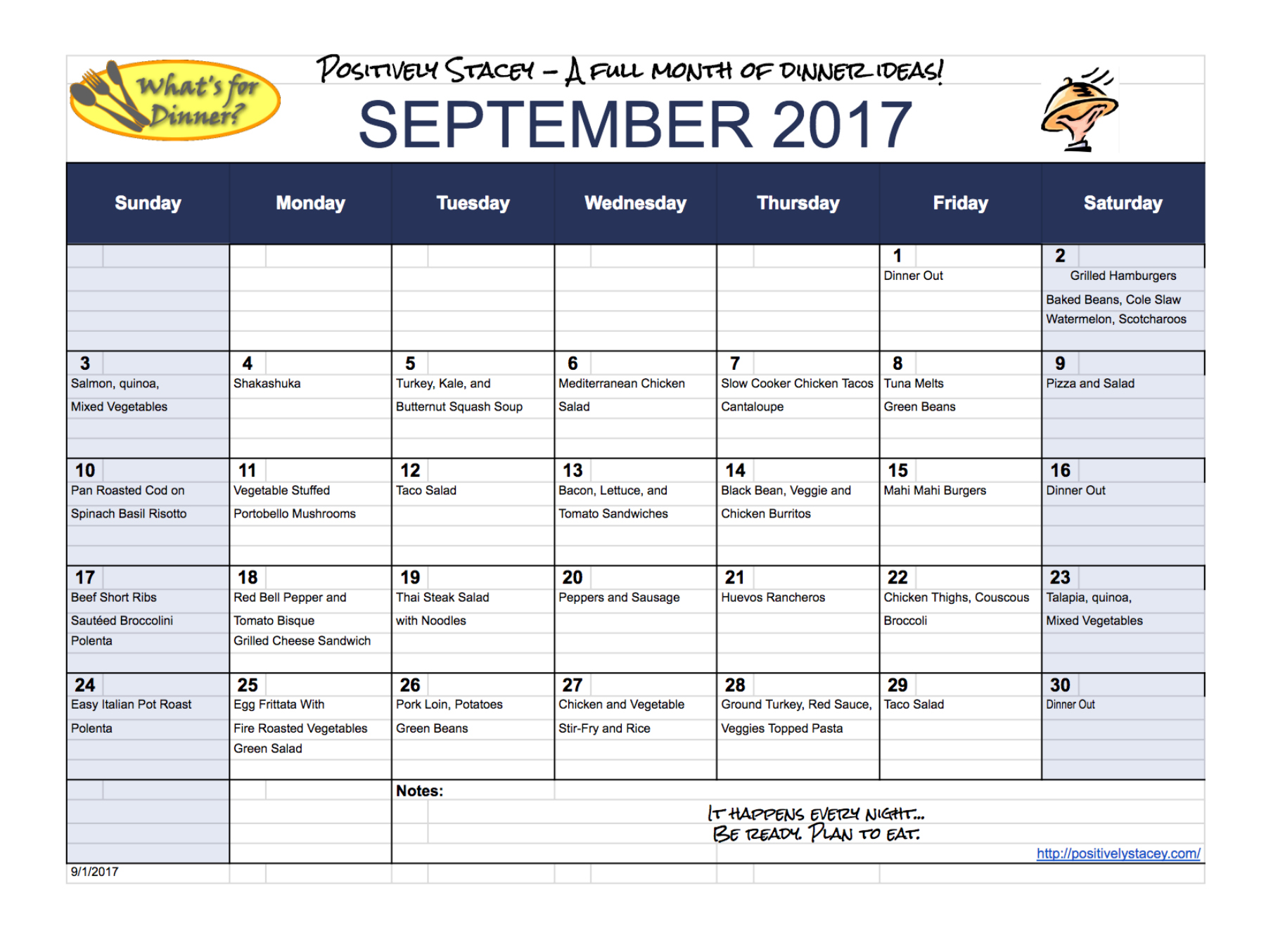 Using my monthly dinner calendar, this is what is planned for this coming week:
September Week Four Dinner Menus and Shopping List
Easy Italian Pot Roast with Polenta.  Yes, this is reminiscent of last Sunday night's dinner, but it does have a different flavor profile, and it is the perfect Sunday night fall dinner. We simply love it. And I love that my husband is the one that loves to prepare this delicious meal. 🙂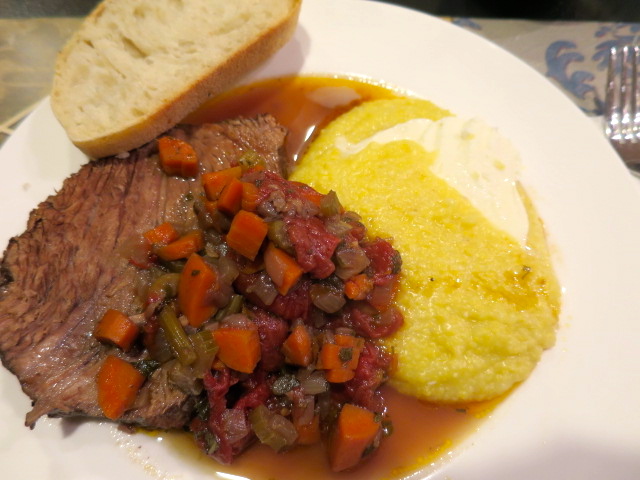 Egg Frittata with Fire Roasted Vegetables. This is a super easy and fast meal. So tasty and hearty that it is perfect for a meatless Monday. If you don't have access to Trader Joe's, choose another flavorful frozen vegetable mix.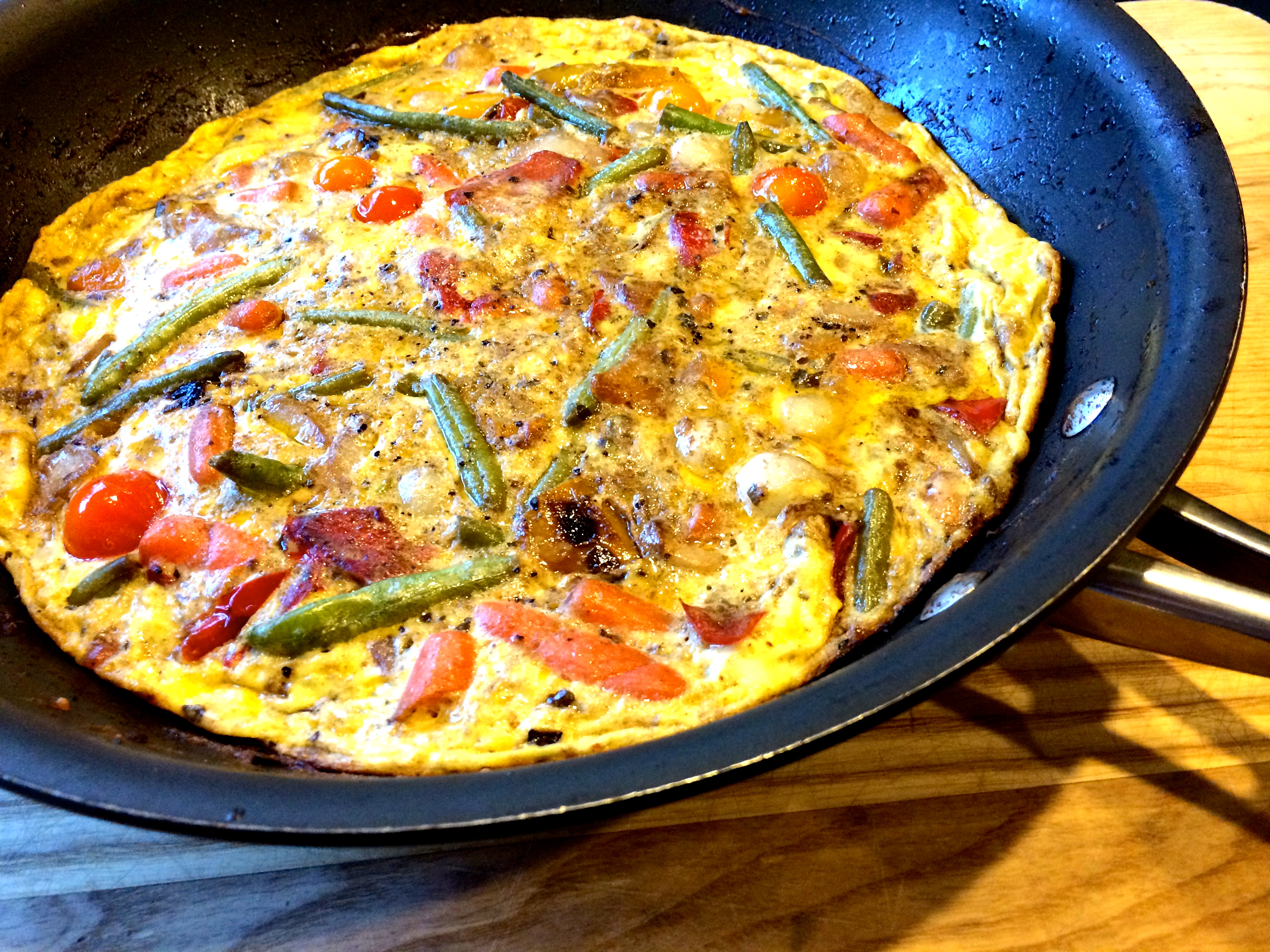 Roasted Pork Loin with potatoes, green beans, and applesauce. This is another easy meal. I simply dice the potatoes toss them and the pork with a bit of olive oil and salt and pepper. I put the diced potatoes and pork in a large baking dish and roast them in the oven together. I steam the green beans in the microwave and season with salt, pepper, and a bit of balsamic vinegar.
Chicken and Vegetable Stir Fry with Rice. I use a recipe from All Recipes. My family prefers red bell peepers over the green, so I swap out that one change and I serve it over rice.
Pasta Topped with Red Sauce, Ground Turkey and Chopped Vegetables. This dinner is one that will be prepared by my daughter. This is one of her go-to meals that she preps and packs for her lunches. Since I will be away most of this week at Science Camp with my students, she will be making dinner Thursday night. This is a jar of our favorite pasta sauce doctored up with browned ground turkey and assorted sautéed chopped vegetables – zucchini, onion, carrots.
Taco Salad. This is a repeat this month simply because it is easy, yummy, and a family favorite. I realize, I still have not shared my version, but I promise I will and soon! In a nut shell, it is ground beef or turkey, cumin, chili pepper, black beans, and corn served over lettuce and topped with salsa, shredded cheese, and avocado.
That is our plan for the coming week, and here is the shopping list that will make it all happen.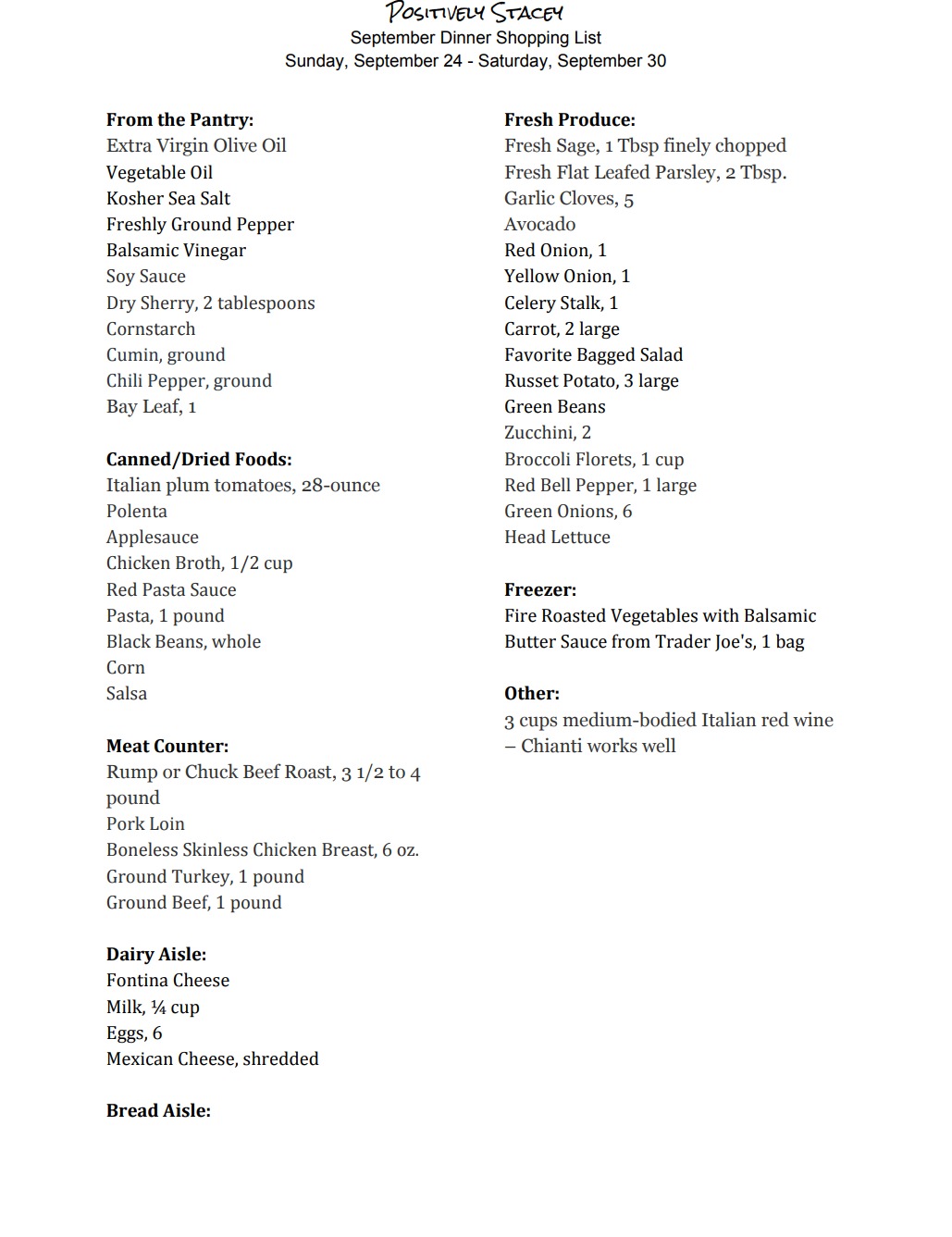 And here is your printable version: Shopping List 924 – 930
Wishing you a week of delicious dinners and enjoyable evenings!