Yesterday, I walked through two Open Houses looking for inspiration. I love touring model homes searching for new ideas and easy decorating tips. These two homes were not model homes, but they were the exact same floor plan as our home. You see, they are right on our street. Both of them are across the street from us! One down to the right and the other one down to the left. Living in an older home means that over the years various neighbors have remodeled, upgraded, and put their own stamp on our neighborhood homes.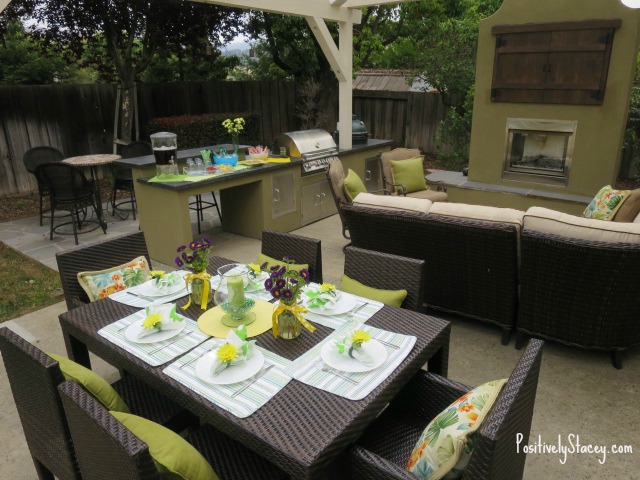 I cannot help it – I love seeing what they have done! In fact it was after another Open House that we saw one neighbor did not have French doors from a downstairs bedroom to the family room, but rather had a standard door on a side wall. We liked that idea for a few reasons, but mostly because it would allow our family room to take full advantage of the floor space, essentially making the room feel larger. Low and behold, once we broke into the wall, we found out that the standard door was once there, and the prior owners had put in the French doors. It just goes to show how personal tastes and family choices affect how we view the space in our home.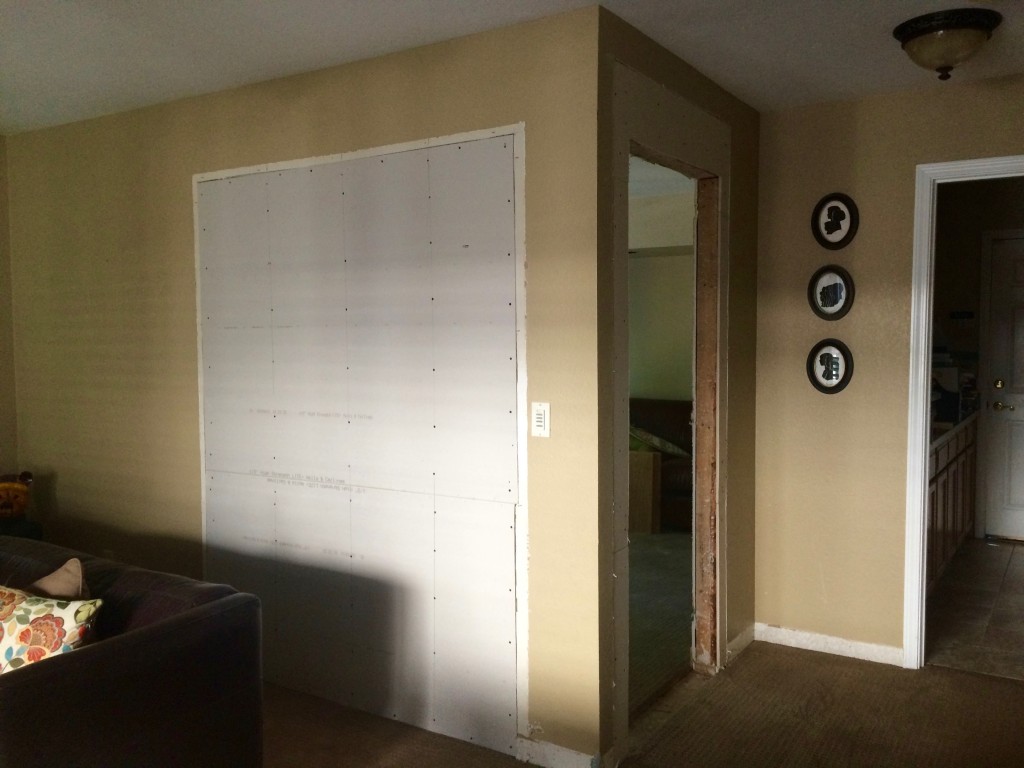 You can see the difference a door swap can make in my post: Home Office Renovations!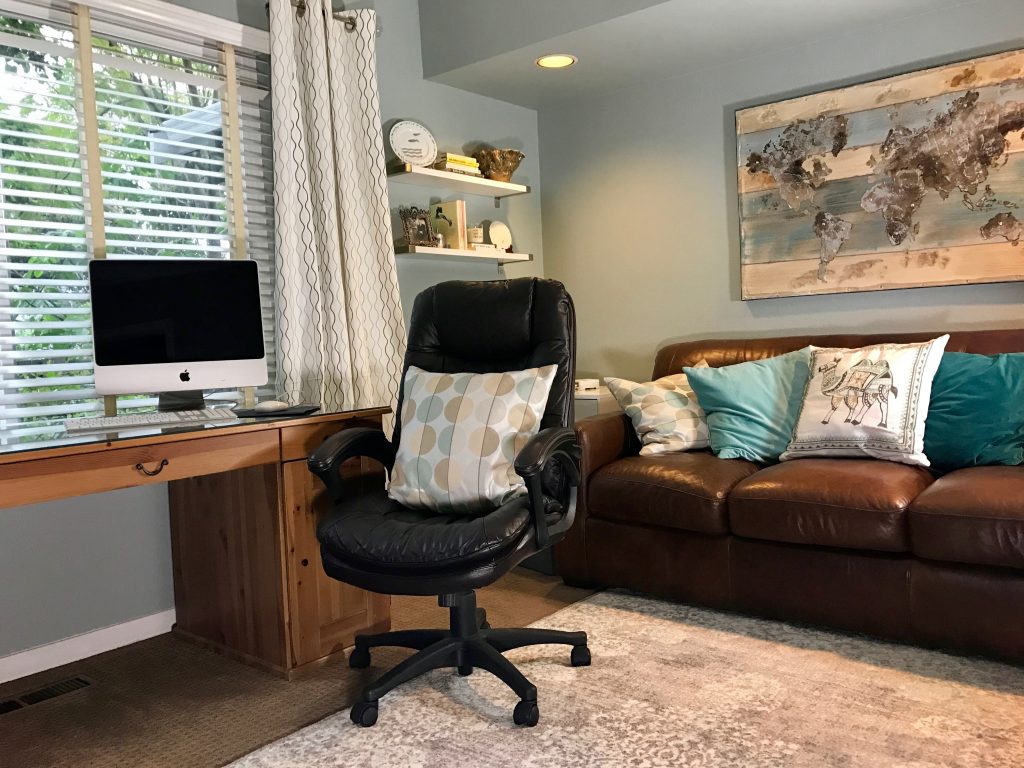 Whether a project is big or small, Anthony Corrino, best known for his starring role as the co-host of HGTV's Kitchen Cousins, says that you need to start with a plan! If you want to do it right, on budget, and with a minimum of bumps, you need to start with a plan. This is just one of the many tips Anthony shared with me when I had a chance to talk to him about spring DIY remodel and renovation ideas.
Anthony Carrino on Spring DIY Remodel and Renovation Ideas
I like the idea of new flooring in my home. With our two big dogs, our floor takes a beating! I am not sure that I am up for the job, but I admit, Anthony makes it sound easy.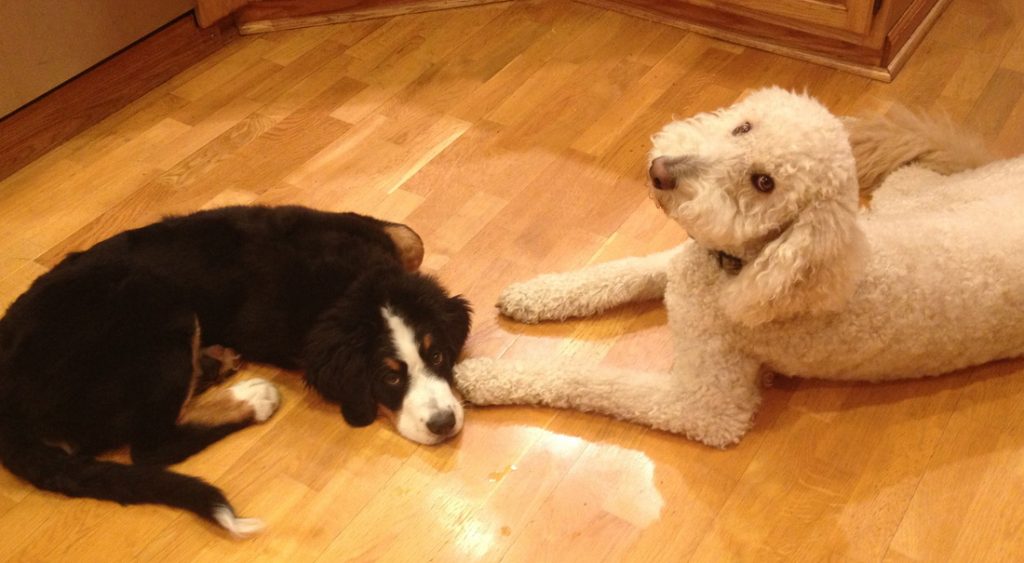 Walking through the Open Houses combined with the spring weather has me itching to tackle some home improvement DIY projects in the home and of course in the backyard. It is time to get my backyard prepped for my summer entertaining.
Do you have any home projects that you are planning on tackling soon? 
A few interesting facts about Anthony: Carrino is co-host of HGTV's Kitchen Cousins with real-life cousin John Colaneri. Carrino graduated from Babson College in 2001 with a Bachelor of Science in entrepreneurship and information systems. During his years at Babson he started his own Web development company, Intricate Design, and by his senior year he was managing more than 30 clients in the Boston area.  In 2004, Anthony and his father, Alfonso, co-founded Brunelleschi Construction. Today, Anthony is focused on a number of different tasks ranging from supporting on-site operations to managing project timelines, including all negotiations with vendors and subcontractors. Anthony resides in Jersey City, N.J.