I recently celebrated my birthday! I gotta' say that turning 55 felt momentous. I believe there is something about the double fives that feels special. My first thought when I awoke on my birthday, was that I had outlived both of my grandfathers. Neither one made it to 55. Plus, I am more than a half-way to that centurion mark of 100. I am at an age where I really am thankful for every day that I am here.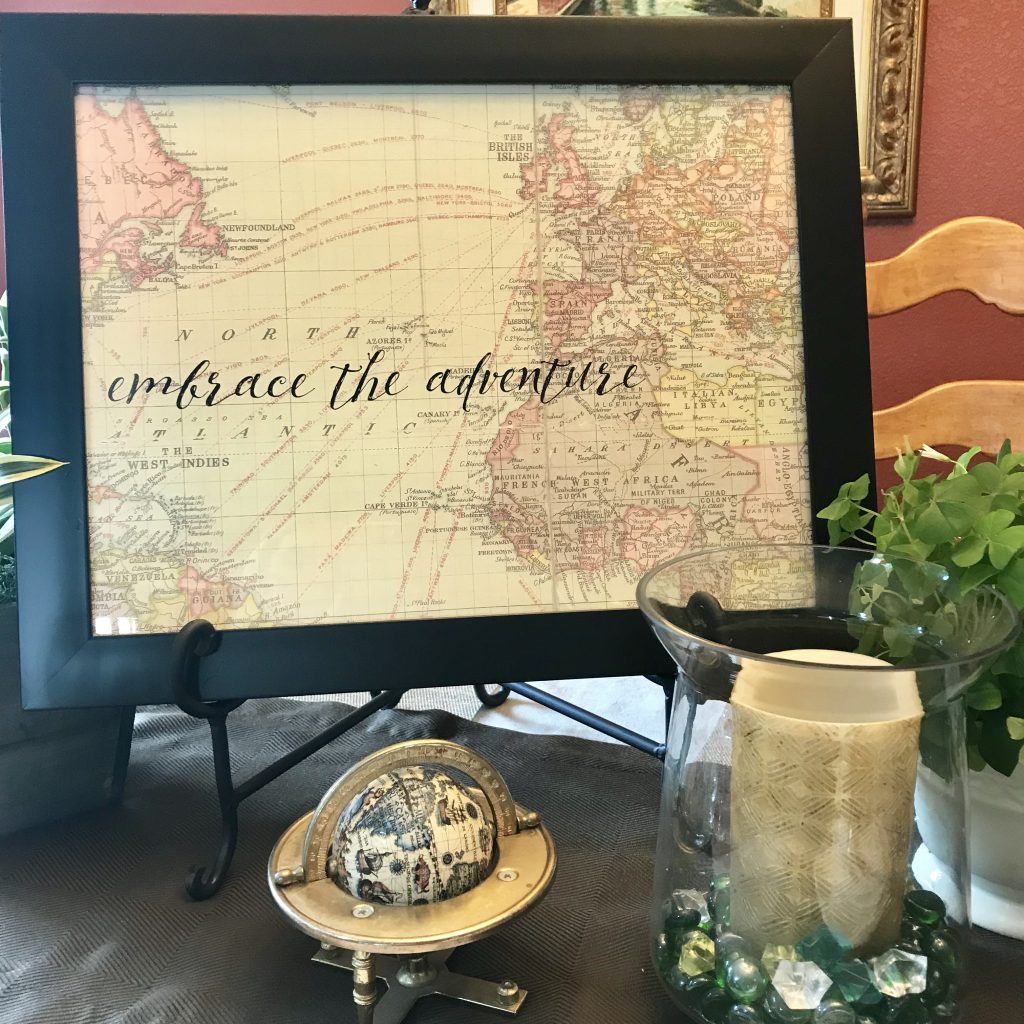 Yes, things started changing around the 50 year mark – you know, forgetting names, not sleeping well at night anymore, the aches and pains that were never before felt. Fortunately, life keeps marching on. That's a good thing. Fifty-five is a beautiful number!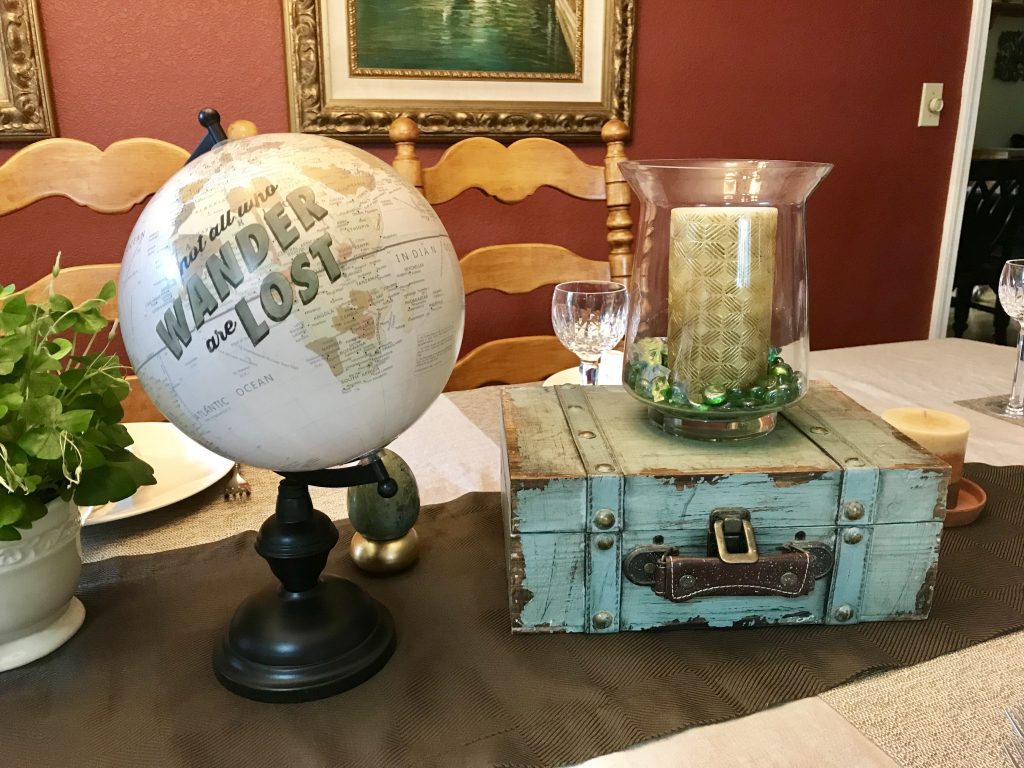 A few friends came over to help me mark this birthday and my husband made me a special birthday meal. I set the table with a theme of travel and embracing all of life's adventures. I printed out some recipes and handed them them Gavin, and he took charge of everything else!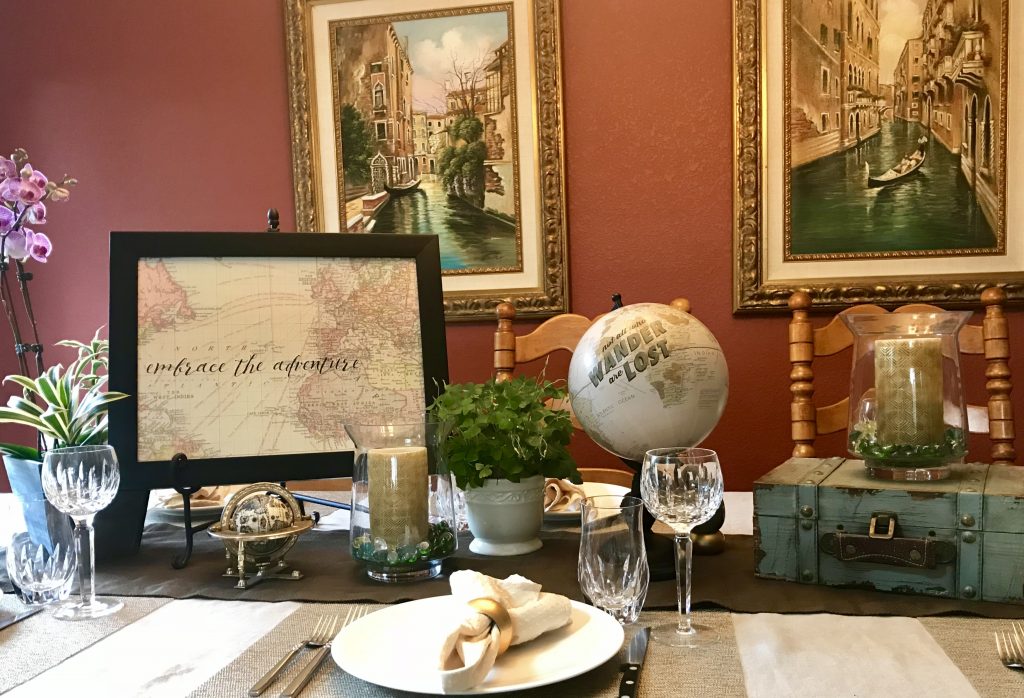 As you know, I have joined Weight Watchers. To help me stick to my plan, I created a special occasion menu with my Freestyle Points in mind. This dinner was fabulous and low points! Who says that you can't have your cake and eat it, too? With this menu I enjoyed all the decadence that a special meal should be and kept the points low. OK, it did not include any cake, but it did have a scrumptious dessert!
Embrace the Adventure – A Travel Theme Party
It really is possible to celebrate and eat healthy! I love salmon and that was what this menu was based around; however, because I knew that not all our guest enjoyed salmon the way I do, we added steak. This made the menu a surf and turf menu – perfect for celebrating with a small group with different tastes. Here was my lower point menu. Most of the recipes came from Ina Garten also known as Barefoot Contessa.
Grilled Top Sirloin
Green Salad

And for dessert…
Halo Top Vanilla Bean Ice Cream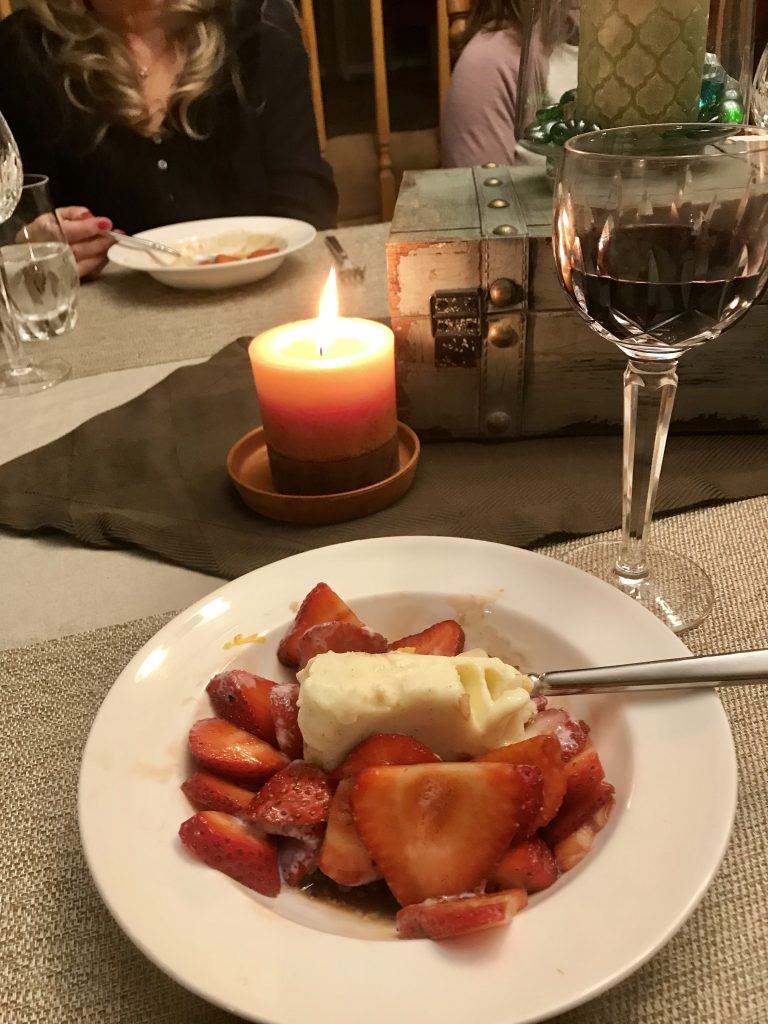 The night started with a few appetizers. We kept it light, but there was going to be a lag time from the beginning of the party and when our last guest was going to be able to arrive. So we needed a few munchies to hold everyone over. My standard simple and easy fare is  a veggie platter and dip along with an assortment of meats, cheeses, and crackers. Sometime I set up a beautiful charcuterie board, but this night, a Friday night after a long week of work, We kept it super simple.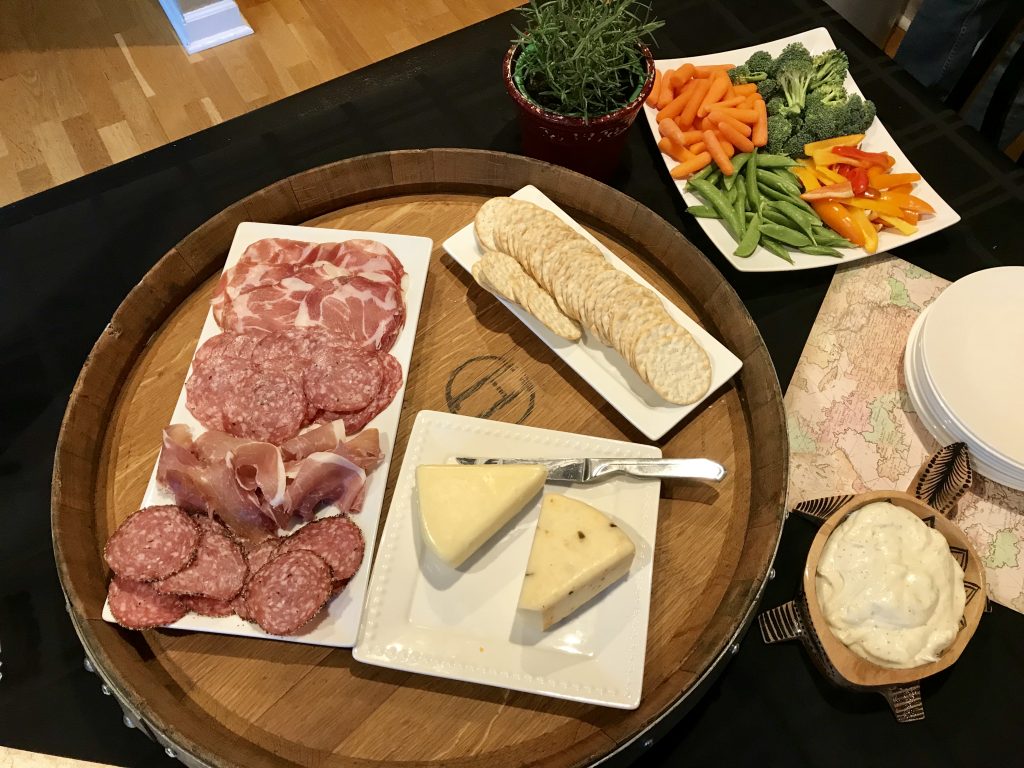 The night was a blast! Friday nights can be a hard one to put together a dinner party, but my husband did an amazing job! The food was delicious, and I felt good about enjoying everything on my dinner plate! I splurged and kept within my point range. That is a double win!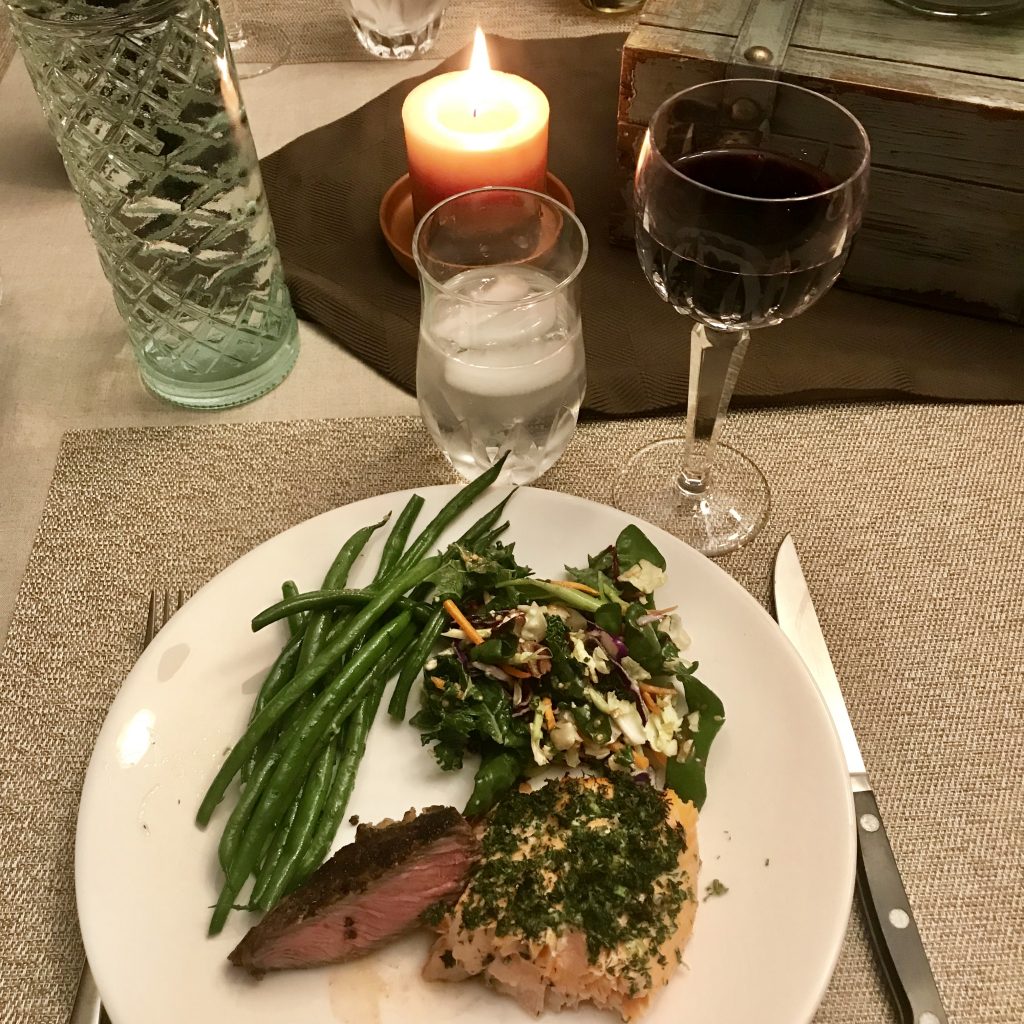 I am excited about this coming year – and all the years ahead. Life is meant to be enjoyed with family and friends. Whatever lies ahead is going to be weather best with the love and support of those around us. Yes, life has many ups and downs – sometimes it is a complete roller coater ride. When life gets like that, I say throw your hands up in the air and yell, "Yahoo!"  Here is to embracing all that life has to offer!