When I decided that this year was a year devoted to reorganizing my entire home, I really had no idea that it was going to be as large of a job as it really is! I should have figured with a blended family with six kids, it would be a gigantic task, but instead, I just jumped in with two feet. That is kind of the way I live my life 🙂
Well, I am now sitting here amidst a monumental mess. As we moved into the office/den/guest bedroom ready to purge and reorganize, we also decided to include a small construction  project into the process.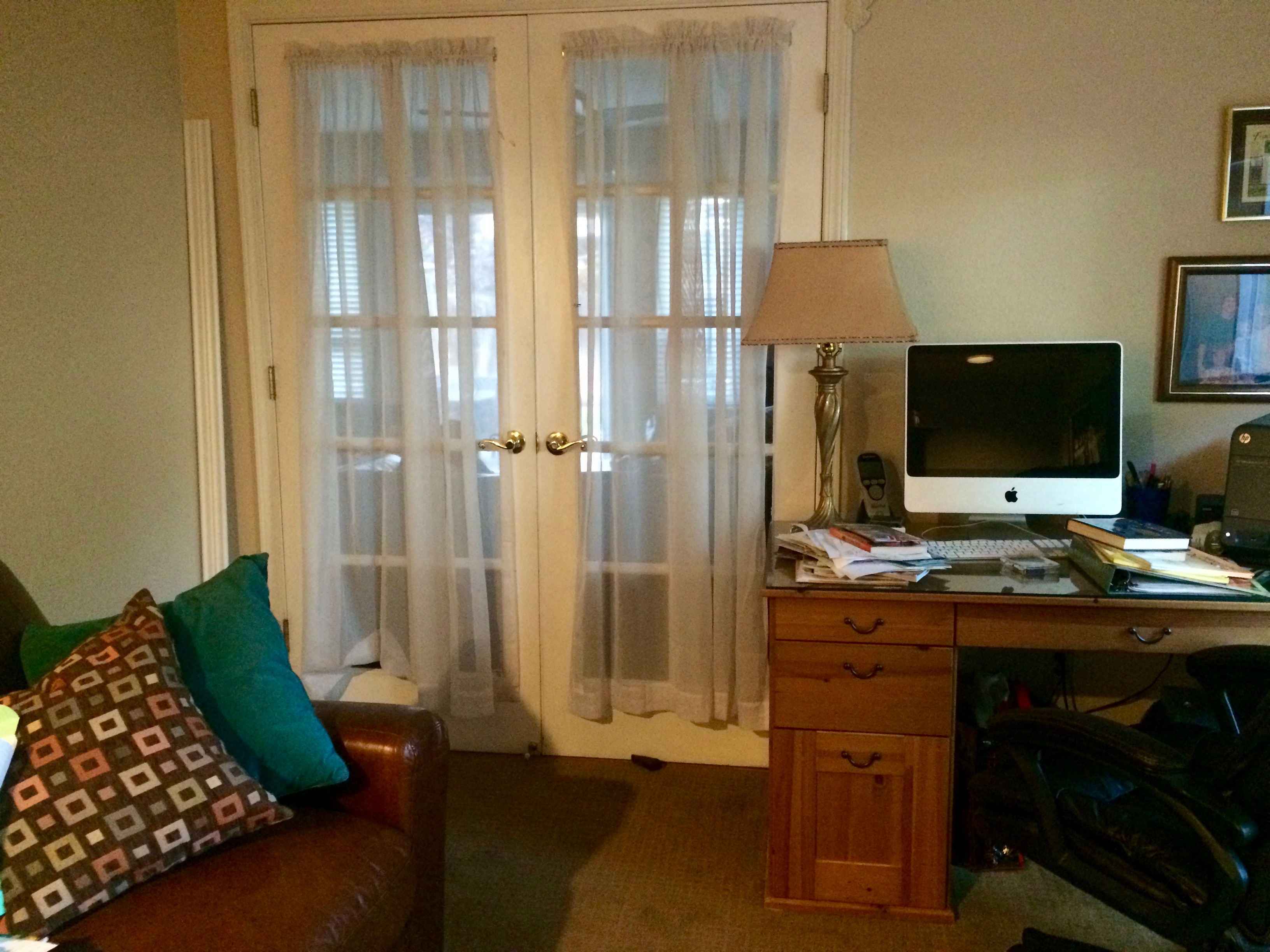 The room used to open up into our family room with glass French doors. It was a nice large opening, but limited the foot print of our family room because the wall (housing the French doors) needed to be accessible. We decided to enclose that wall, and add a single door to a smaller side wall. Lo and behold, when we opened up the smaller wall, this was the original door placement. Apparently we are just undoing a home improvement made by the previous owner.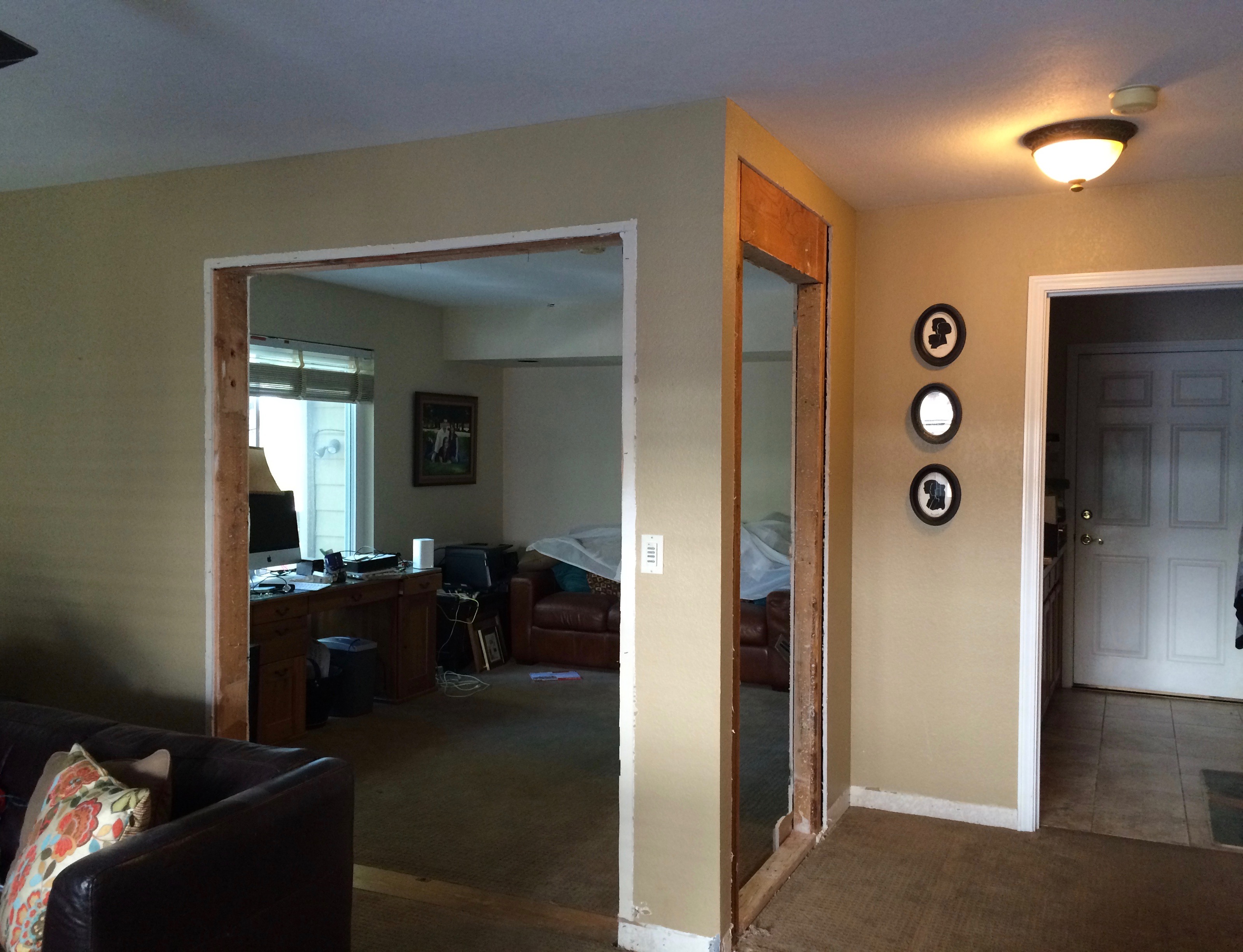 That just underlines the fact that different families have different needs.
Well, to get this project underway – I needed to empty out most of the room. So as I sit here, that one little room has exploded all over our home. I emptied out a large TV cabinet and book case. We are getting rid of that piece of furniture. We are also getting rid of a small trunk that houses blankets, and a black cabinet that served as a bar cabinet that was housed where the new door is located. Purging my home has become a bit addictive.
I just delivered over 300 books to local charities!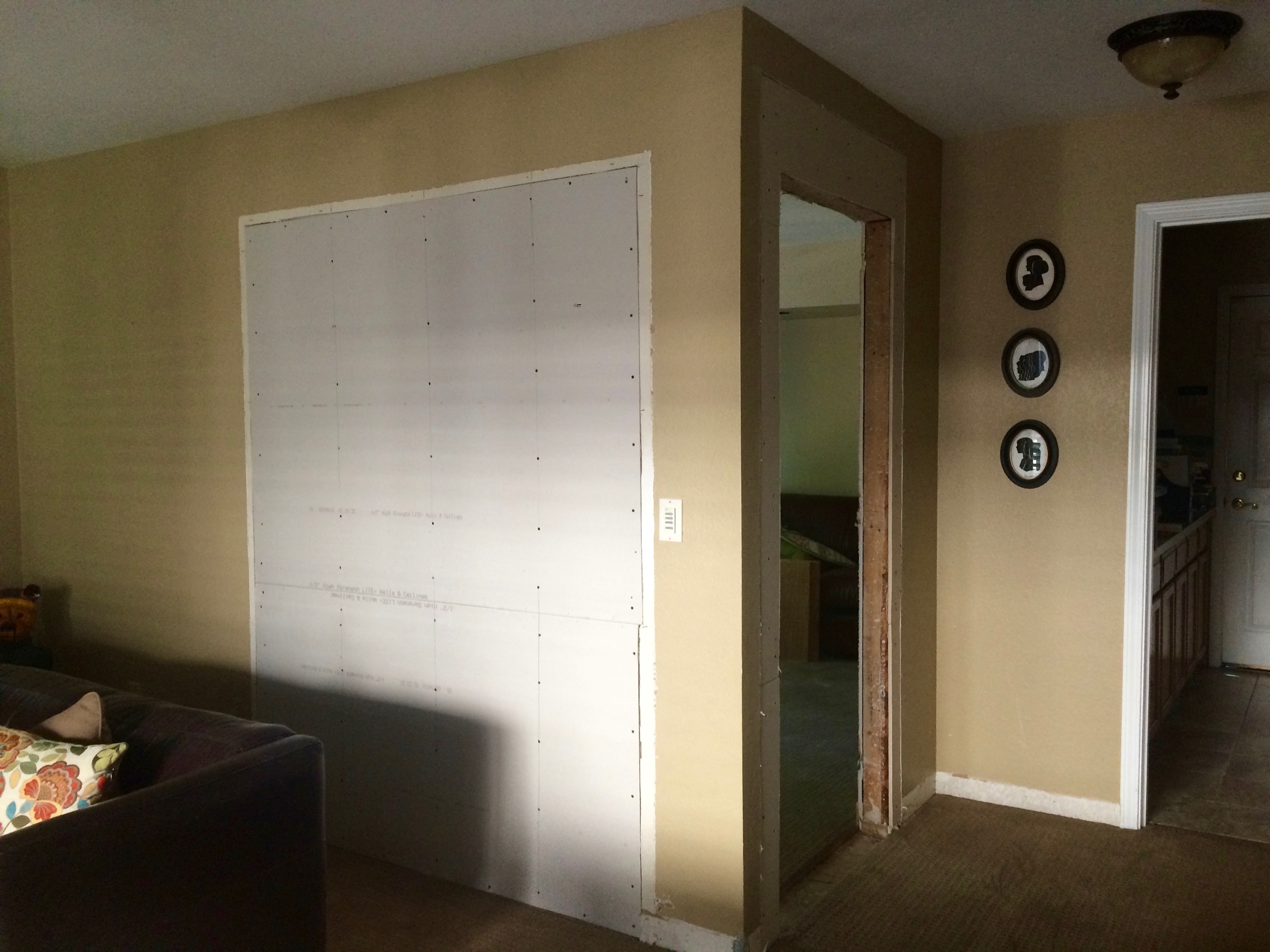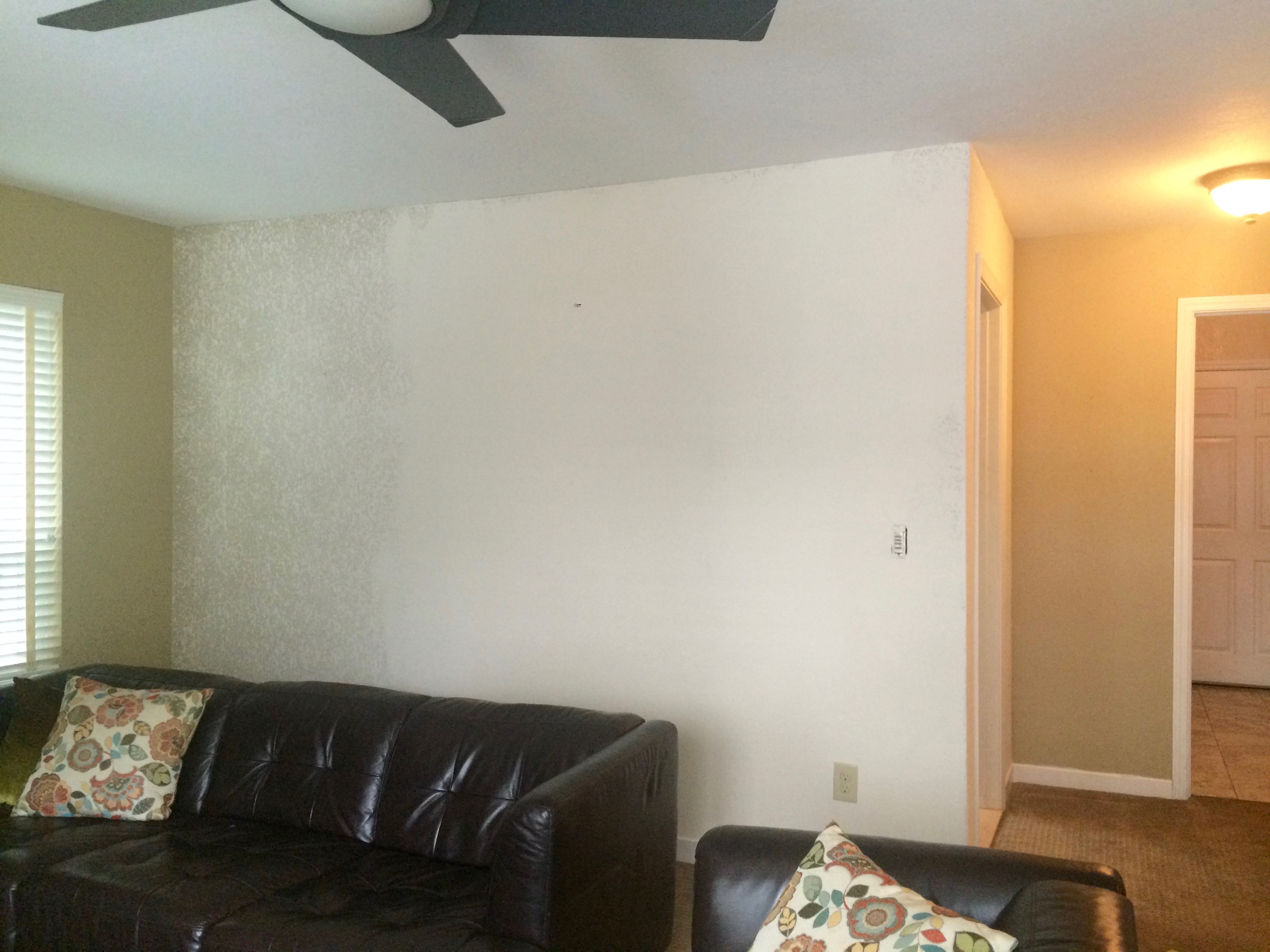 But really as I sit her in the middle of this giant mess, I find it overwhelming! The easiest way to deal with so many belongings is to purge! Four years ago my husband and I merged together two well established households. Two years before that, I moved out of a large home that I had lived in for twenty years. At that time I was also completely overwhelmed in how to pack up the home that I raised three kids in and move the four of us to a much smaller home. That was a time of endings and new beginnings. Now while this mess is nothing like my sorting, purging, and packing of six years ago – I am amazed that our house still has so much stuff! Really so much STUFF! I clearly need to simplify!
Today I need to decide on a paint color.
I was surprised to see that so many of my pillows contain similar colors. Pillows from the office/guest room/den, from the family room, and even from the backyard – all contain a similar color palette.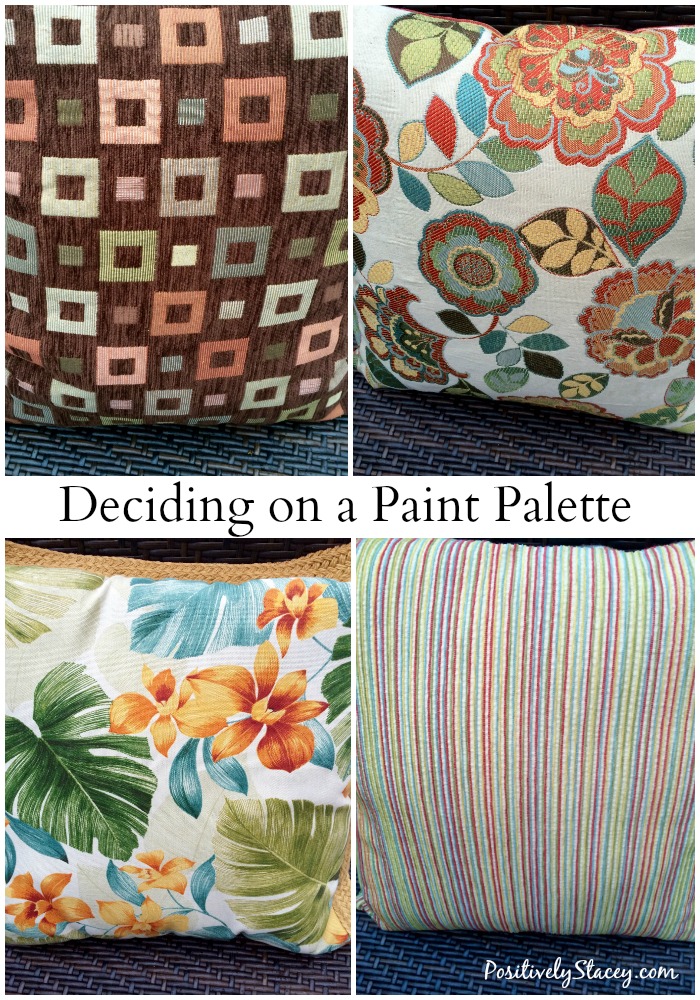 So off to the paint store I went with my pillows. As a friend says, I am not afraid of color. There are a lot of colors already in my home. Read about that here: Painting a Wall Red, Painting a Wall Blue, Painting a Wall Green, or even really bright colors in kids' room: An Easy Way to Decorate with Words on a Wall.  I do like color, but I admit – I have been trying to get into the girls' bedroom and tone it down with softer colors.
So back to the office/guest room/den and my pillows. I came home with two choices. I was looking for a soft steel blue – initially. But standing in front of the patchwork wall of paint sample cards, one can get confused! So many choices! The two choices that I came home with were Crackling Lake and Cyprus Spring – both from Kelly-Moore.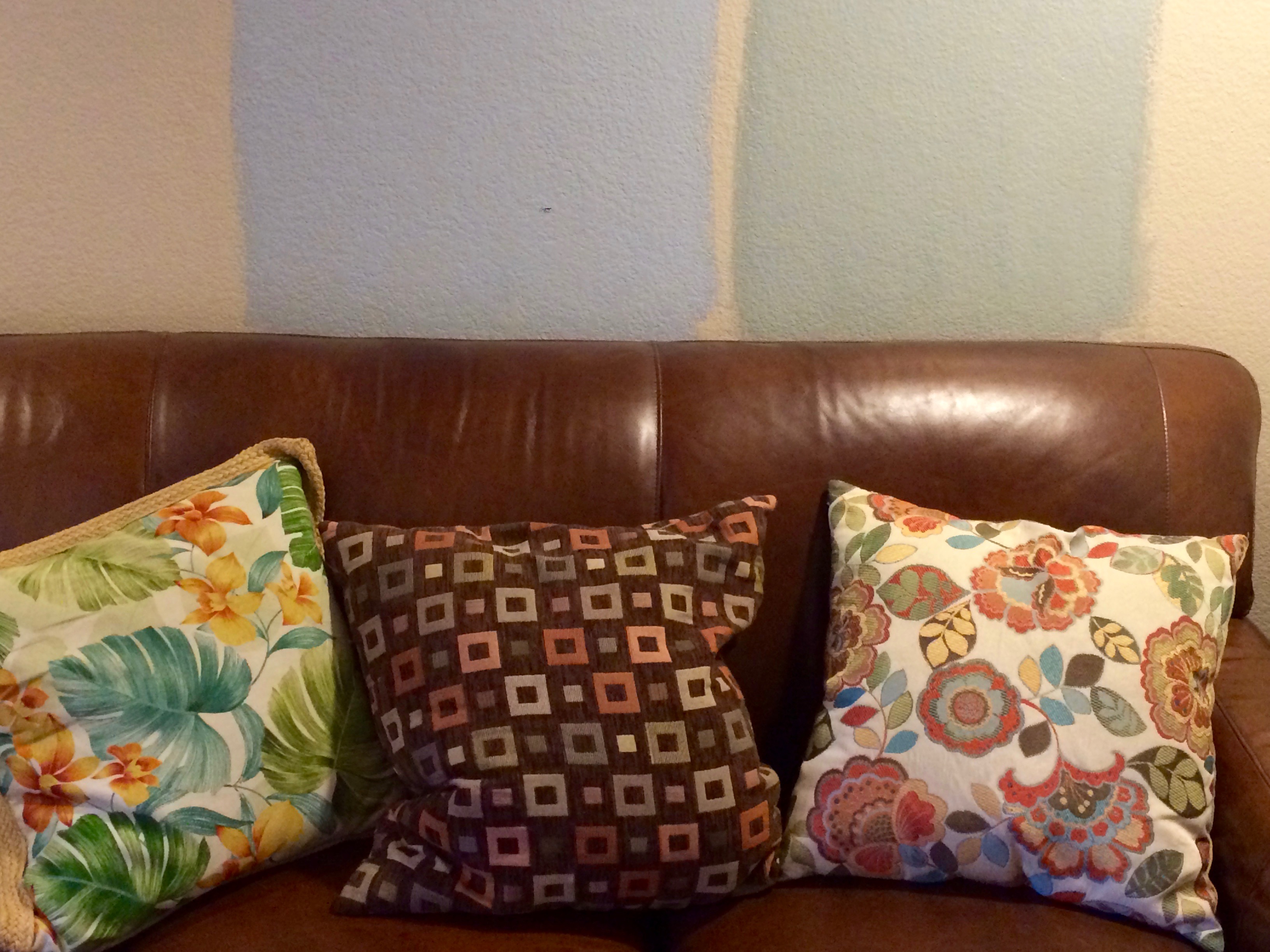 The Crackling Lake is actually a bit more steel like that than the photo shows.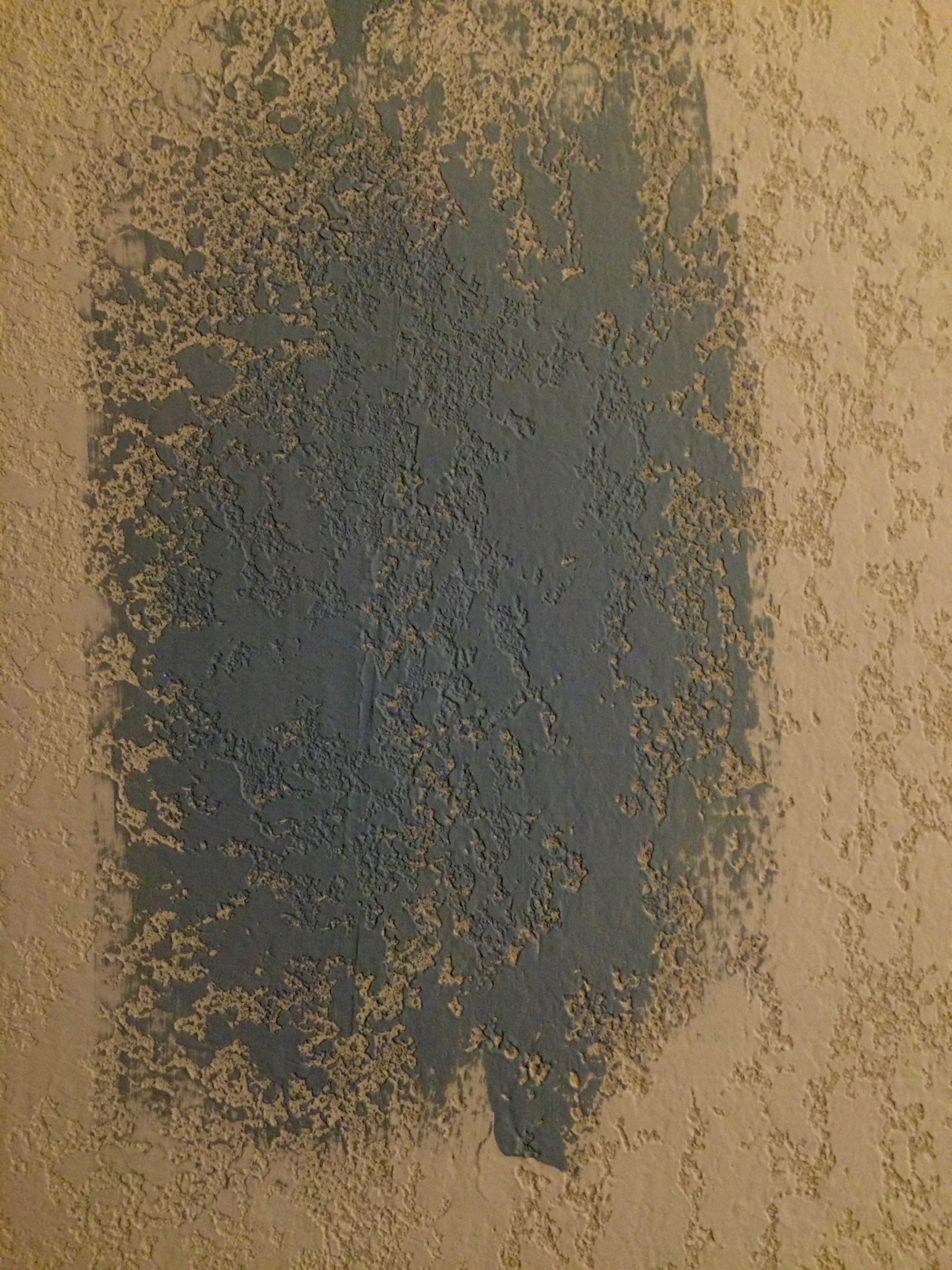 So I continue to stare at my two choices. Trying to not run back to the store to see if I wanted something else all together. I polled my friends, parents, and husband. They all are leaning towards one. I am not convinced. As my mom says, "It's only paint. You can always repaint if you don't like it."
Stay tuned to see which one will be the one to adorn my new office!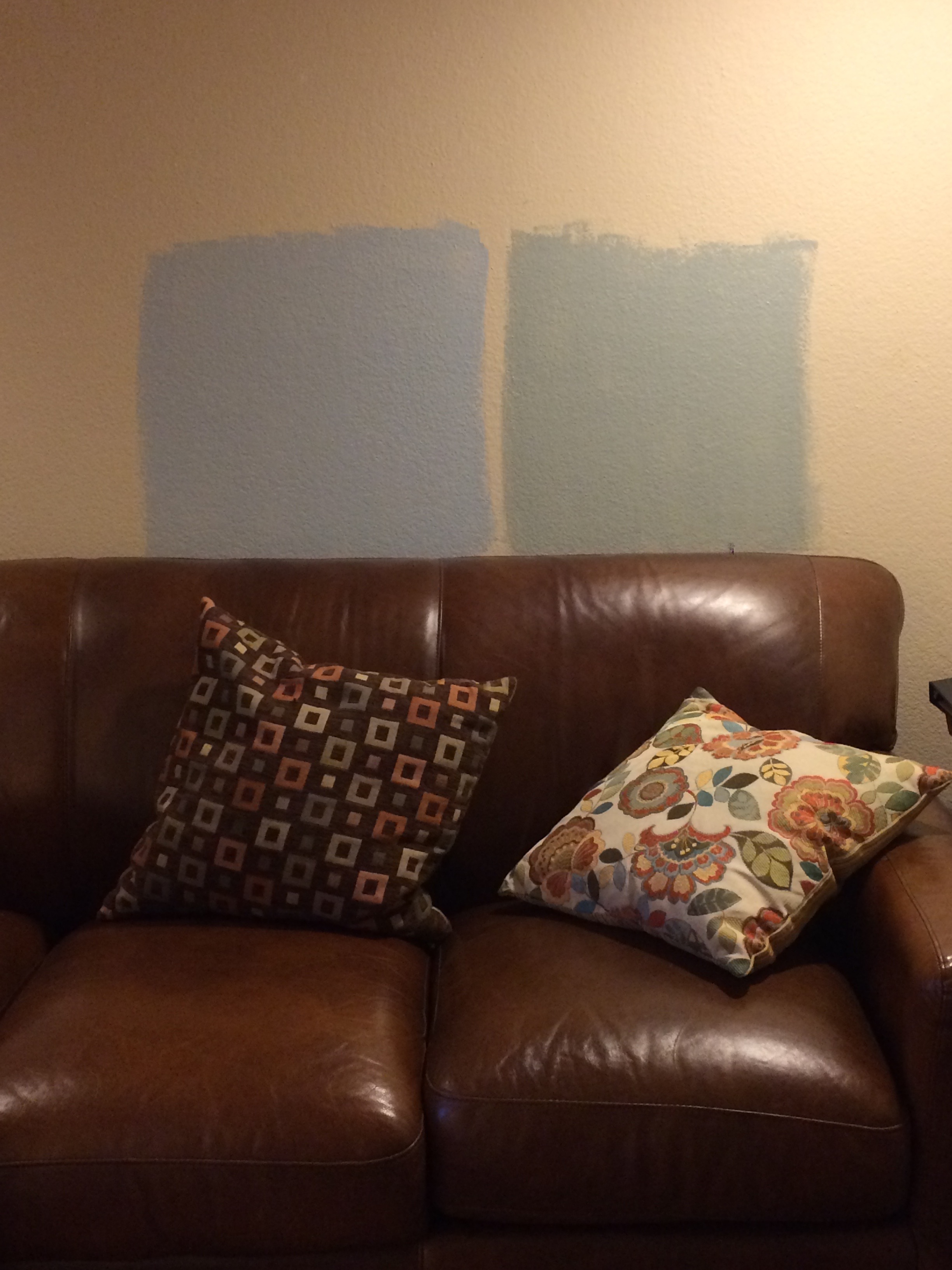 See the complete makeover here: