Progress is being made! Yea! I love the way everything is coming together. This week was about hanging some shelves and adding some decor. My new favorite pillow in our home is this colorful embroidered camel.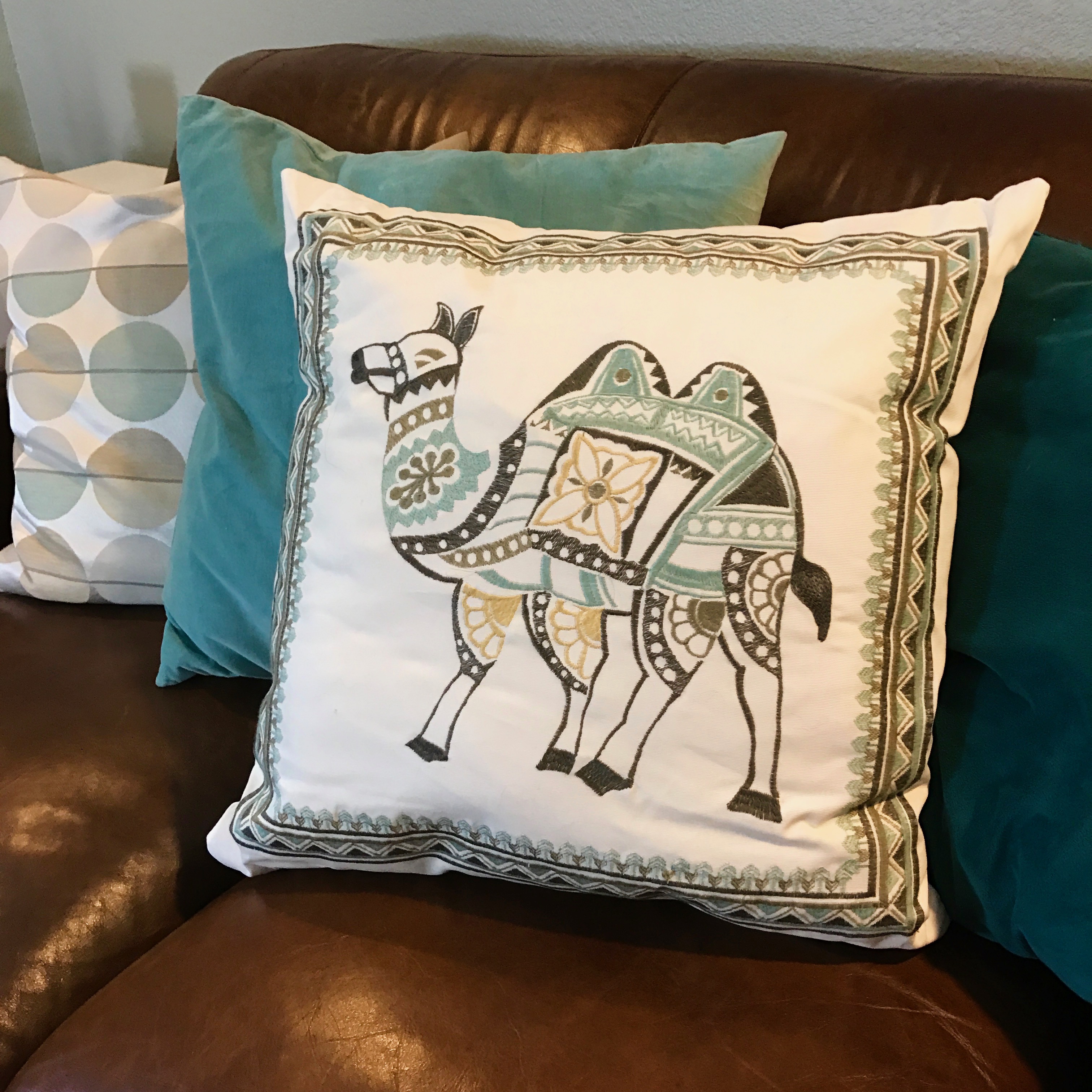 The camel pillow from Wayfair looks perfect with the other colorful pillows that I picked up at IKEA!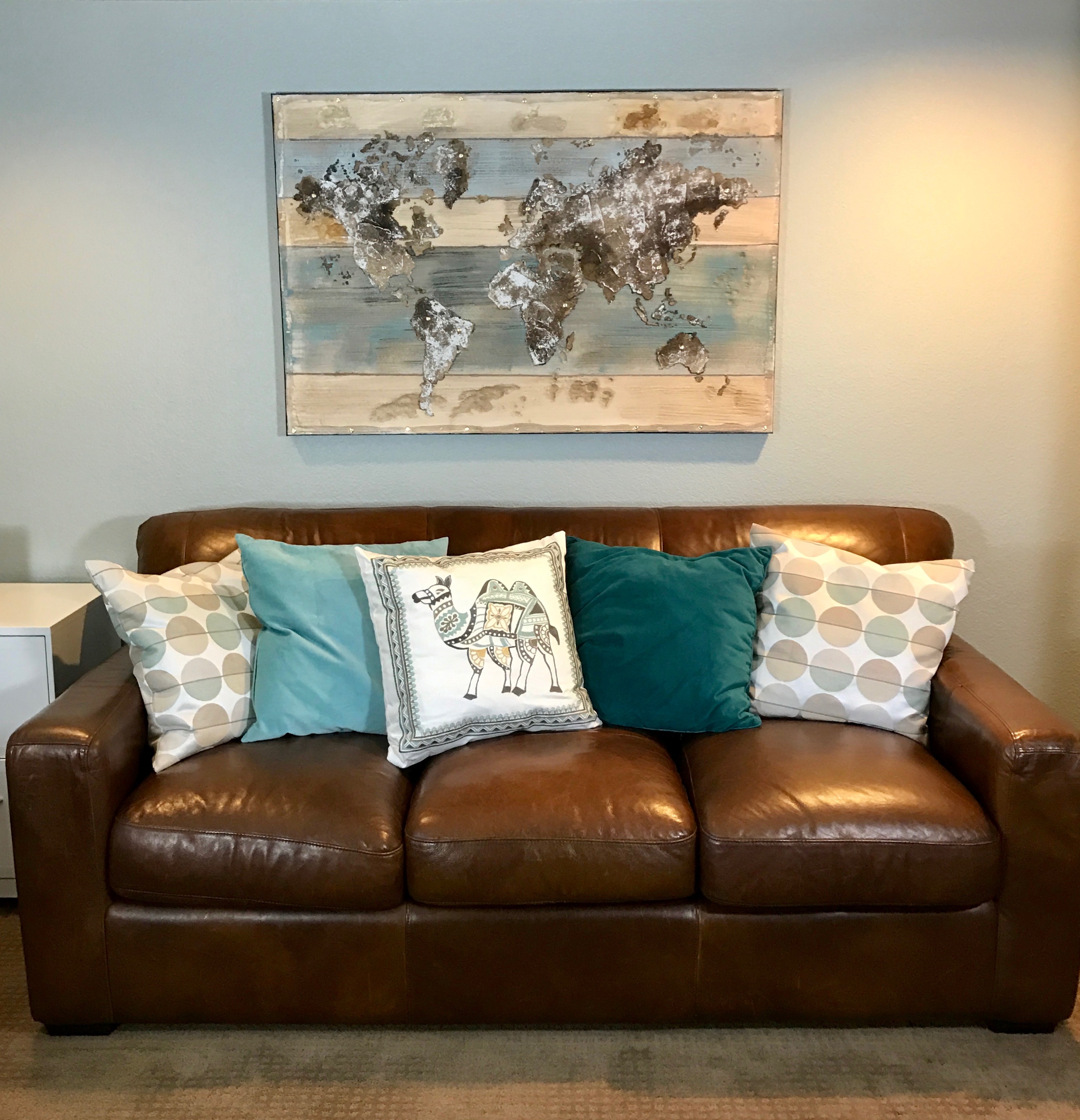 A side not about this pillow – I found it on Wayfair, thought perfect and ordered it. The pillow arrived super quickly and I was excited to open the newly delivered box. My surprise was to find a camel on my pillow – I was expected an elephant! Seriously! That is how my brain works. I am sure I saw "camel" when I ordered it, but in my mind I was waiting for an elephant pillow. No worries – I love the two hump bactrian.
I also received the world picture this week from Wayfair as well. Another great purchase that I am thrilled with! I had originally thought I would place a gallery of travel photos on this wall, but we have a house full of galleries, and I decided I wanted something different. My second thought was to hang up a collection of round mirrors or one large mirror, and I was on the hunt for something along those lines. My thinking was that the mirror would help make the room feel larger, but then I found this map and fell in love with the old world feel. The colors were perfect, and I hoped that it would really help tie together the sea foam, teal, tans, brown, and white in this room.
This week we also added some shelves. These shelves came from IKEA. With the addition of these shelves, I have decided to add a little bit more silver into the room. I am trying to unify all of the different pieces of furniture.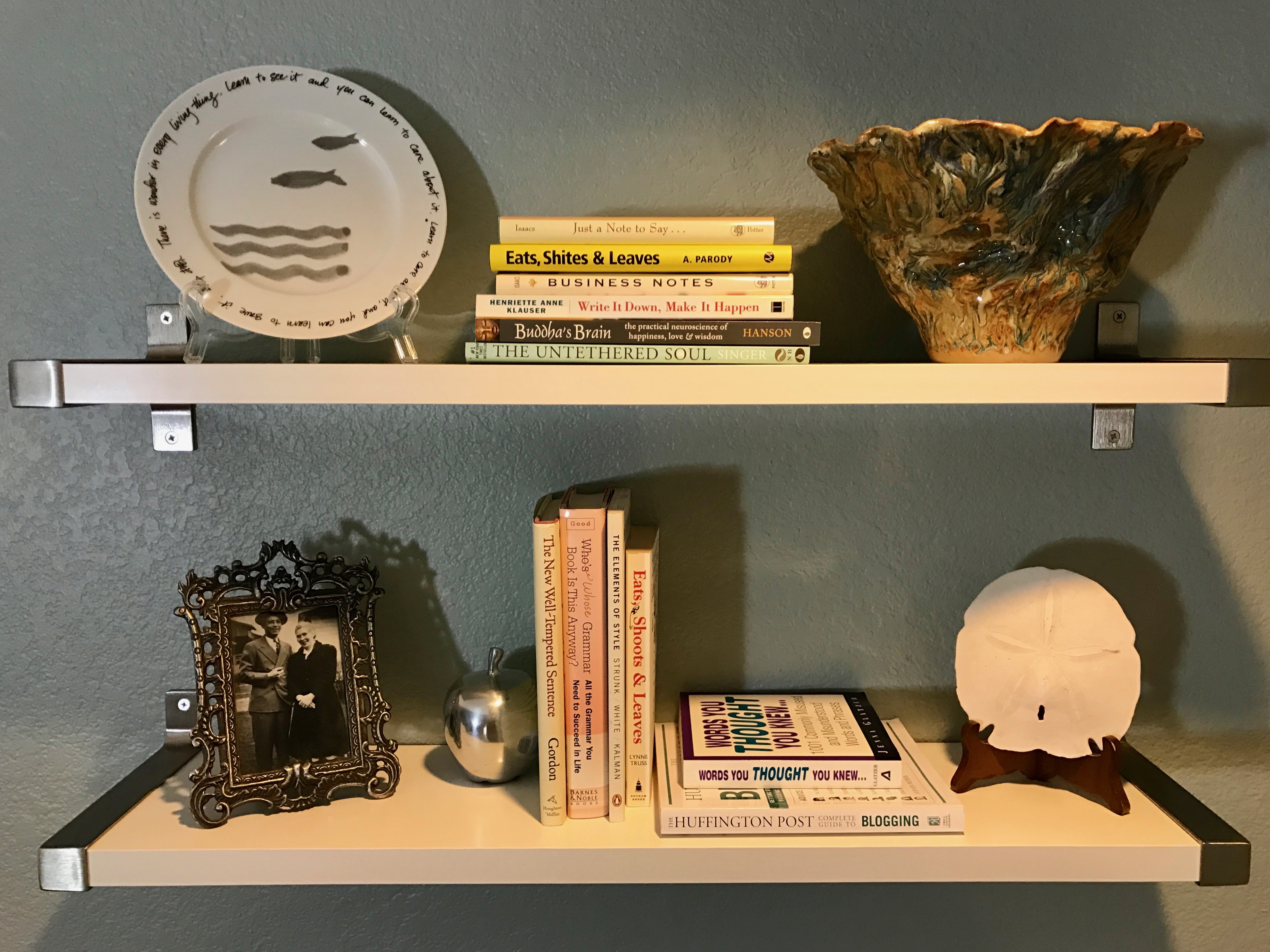 The shelves are on the same wall as the desk, sitting above the file cabinet. It is the perfect place for this beautiful bowl that was a gift from a dear friend.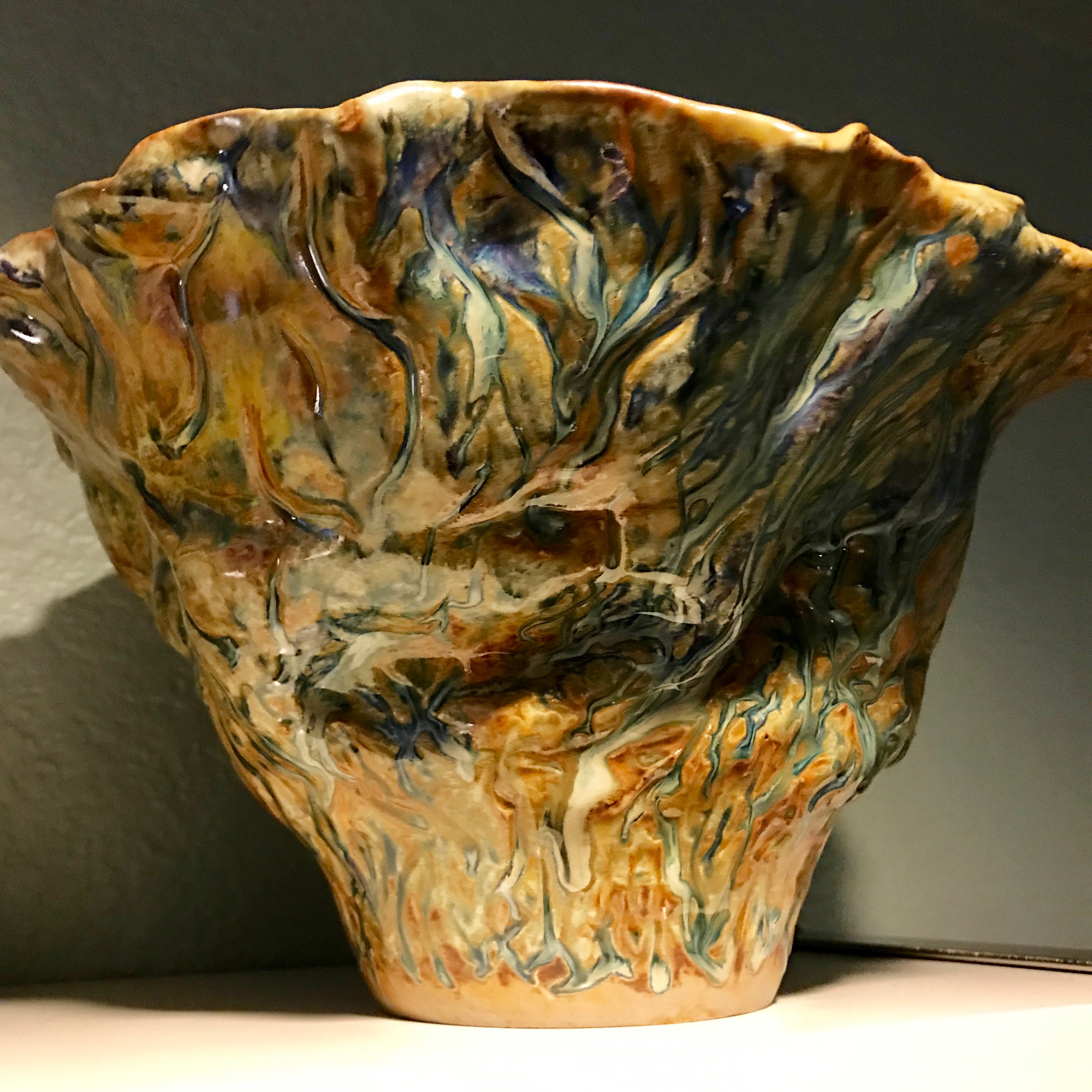 I still need to take care of all of those cords in the corner. The plants sitting in front of them are not the answer! I will be working on that problem this weekend.
The desk also received a new lamp from IKEA.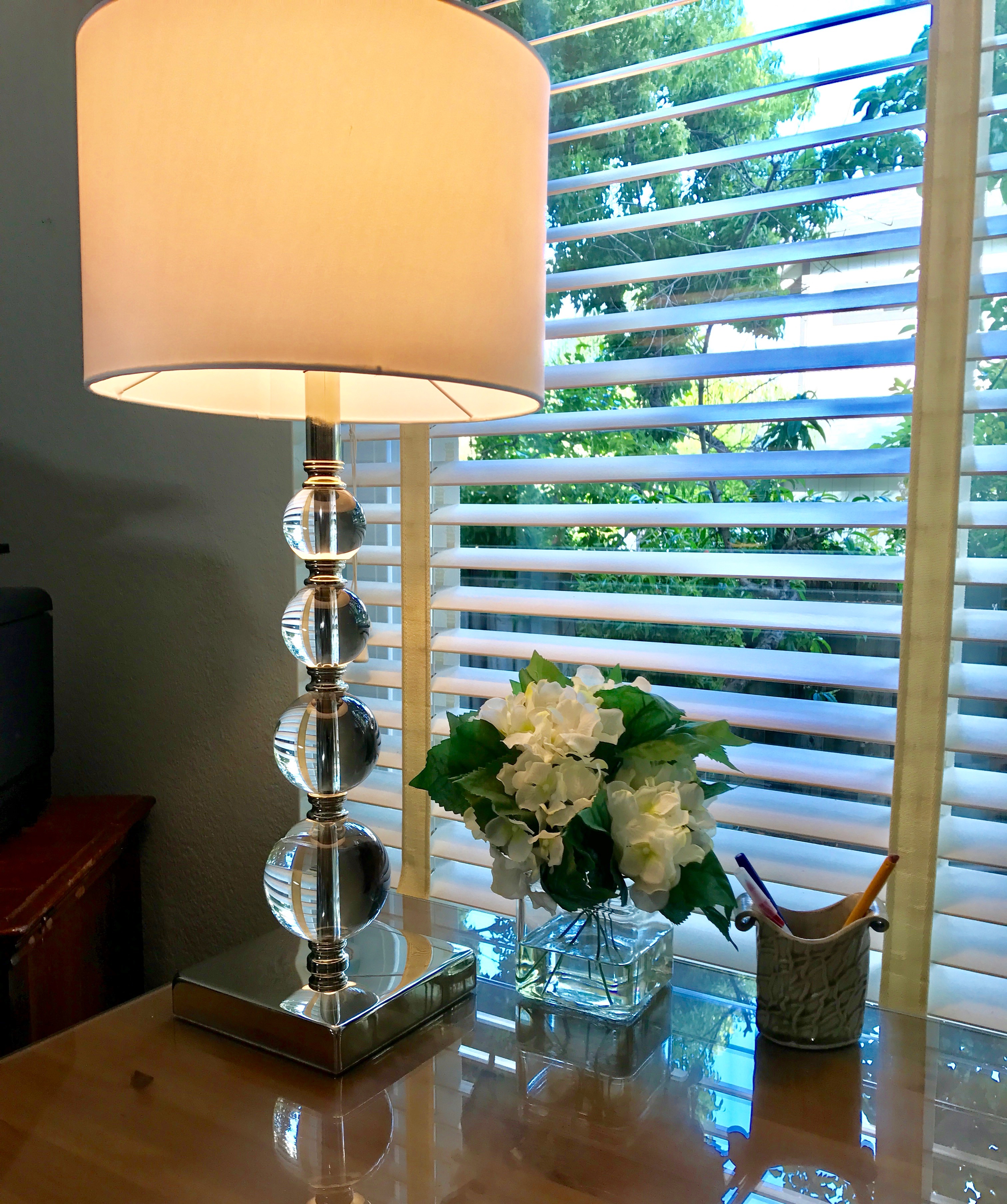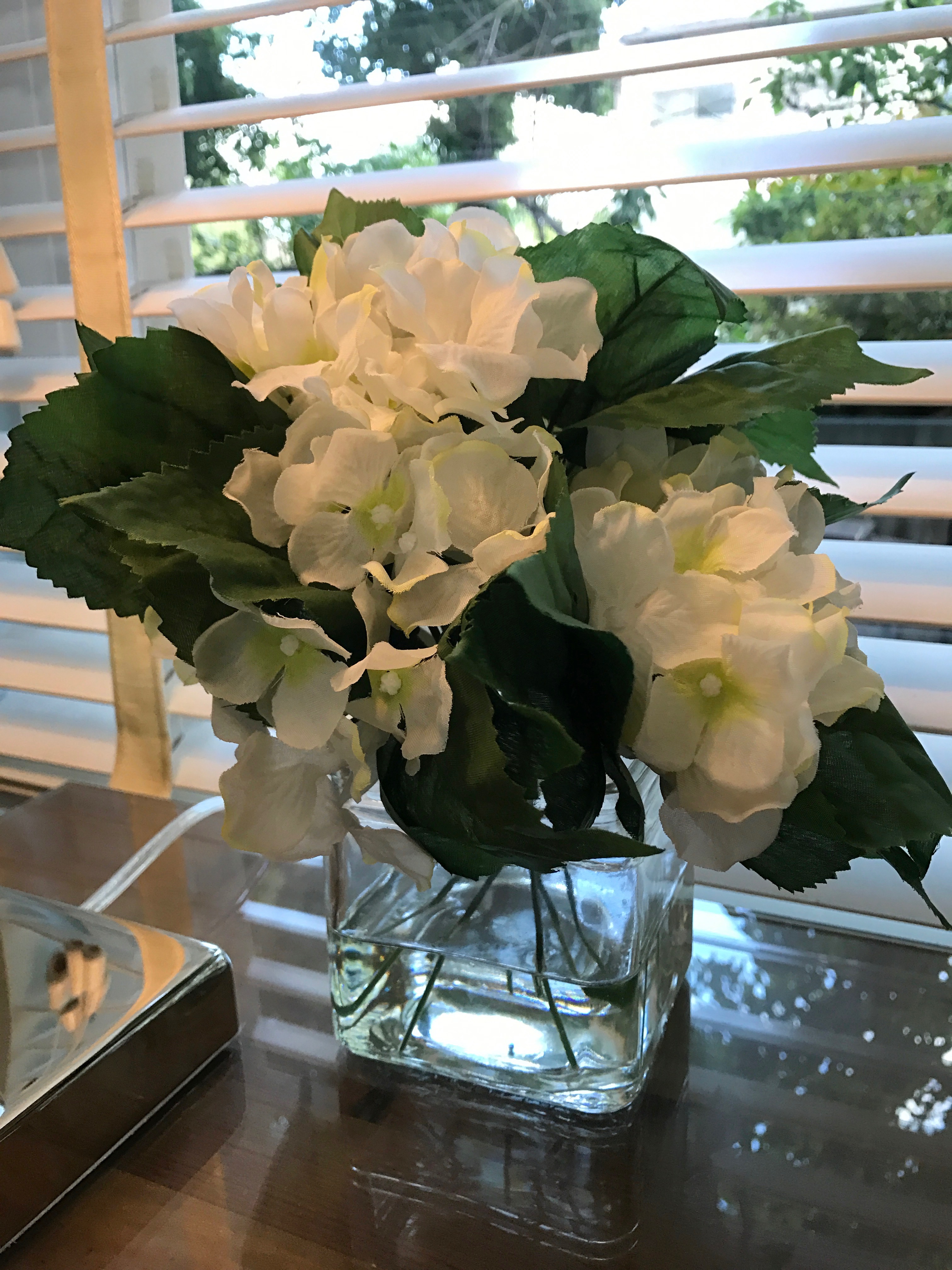 The room is really coming together! I have ordered a carpet that I think will really work, I have purchased some window coverings that I am considering, I need to deal with the cords, and I need to make a decision of whether or not I will be painting the sewing machine/printer stand white.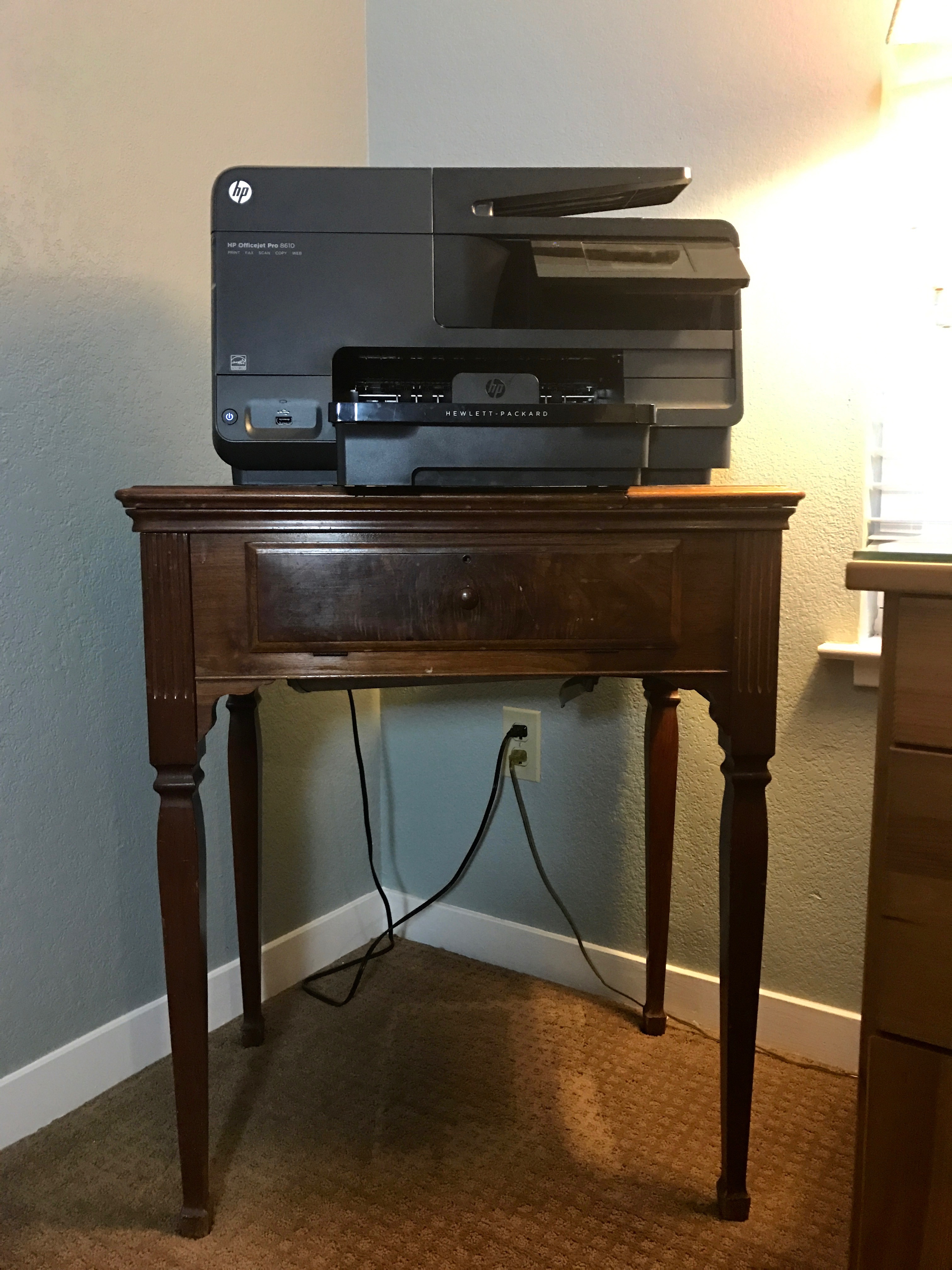 I also will be revamping our filing cabinet, no home office re-do is complete without purging the files!
Again, I am really glad that I have joined the One Room Challenge that is hosted by Calling It Home! Why? Because it is forcing me to finish up a room that I started almost a year ago. I love decorating my home, but it takes time and time is always a bit short in my life. You can see the starting point in this post.

As a guest participant I love seeing what all of the other bloggers are doing! There are some incredibly talented bloggers out there that have me drooling over their room transformations. Be sure to check them out here: Guest Participants, Week 3. There is a lot of great designing going on right now. And be sure to come back next week to see my progress!