It is time to get back into the game! I just officially signed up for two local events. Next fall I will be completing  a bike tour on a Saturday and then a half marathon on Sunday – both events are on  the same weekend. I know, this is not a triathlon. I will be finding a triathlon to sign up for as well.
Thanks to my daughter Nicole – I am back training. Nicole has been asking me if we can do another triathlon together. We did one a number of years ago together and it is time for a repeat!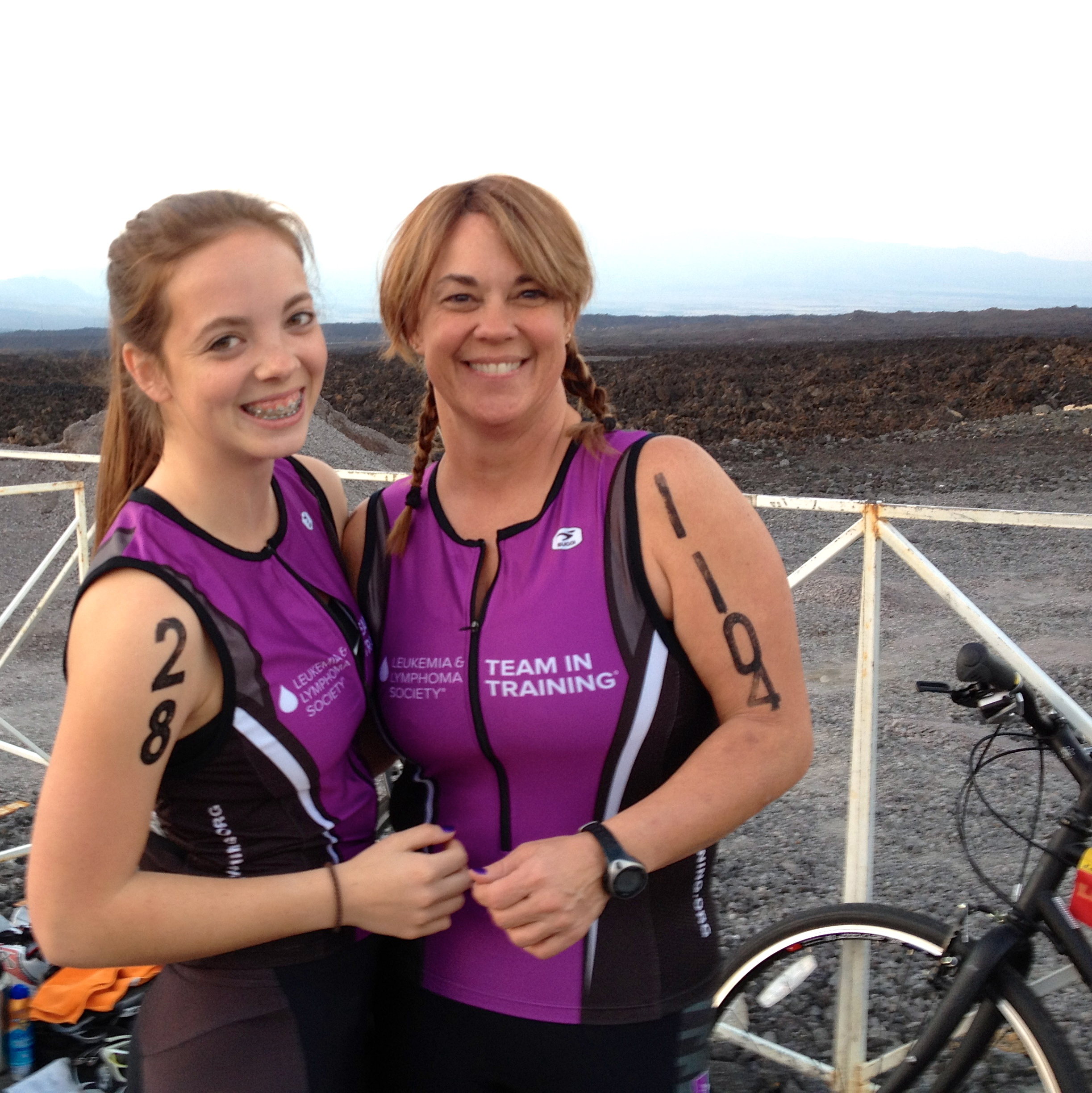 While she was home for Christmas break I promised her that we would find one that we can complete together. Really, when your daughter wants to undertake such an event with her mom – how do you say no?
Plus the fact that I am a person that if I do not have an event on the calendar – I skip working out. So right now, I have put two events on the calendar, and I am officially back training.
So Nicole, it is time to train!
Beginner Triathlon Training Schedule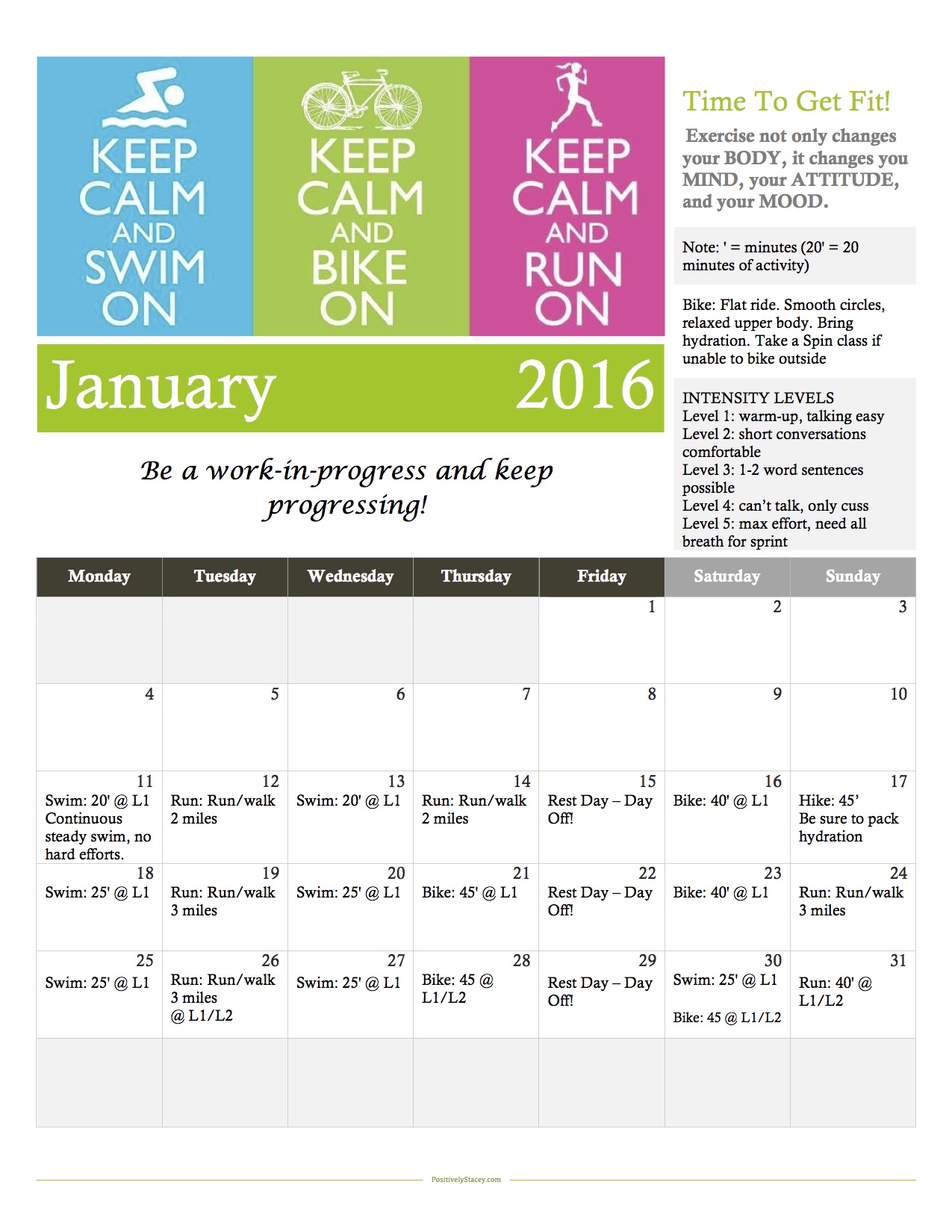 It feels great to be back in the gym and in the pool. I will admit – I am taking it really easy these first few weeks. I am not focusing on intensity at all for right now. Right now it is all about getting my body back moving! Please note, I am not a fitness trainer, and this calendar is built by me. I have done a number of triathlons in the past with distances ranging from sprint to half-iron, and I know what I need to do to get me to the finish line.  May calendars will reflect the workouts that I will be doing to get myself there.
If you have ever thought about doing a triathlon, just know that you can do it! If I can – so can you! It does take planning, persistence, and a commitment to train – but once those are in place… You got it!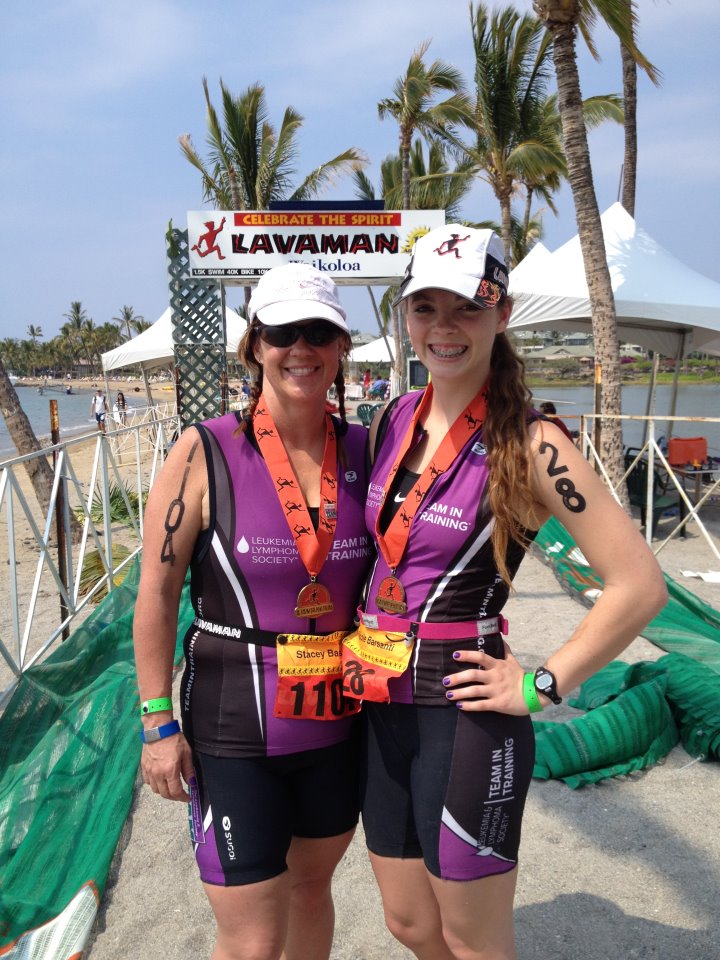 And even if you don't want to officially complete a triathlon – feel free to print out this January Workout Calendar and modify it as you want! I will also be doing my core exercises. But I will talk about that more next Tuesday. Right now I am taking baby steps and just moving my body.
Happy training Tuesday! Come and join the fun with us! Once we find a triathlon that we can both attend. I will let you know which one we are signed up for. Maybe we will see you there!