I was married for 20 plus years when my husband walked out the door leaving me with three teenagers. To say that I was devastated would be an understatement – I was crushed beyond measure. During those first days, weeks, and months, it felt as though I had fallen down a deep abyss of shock, confusion, and sorrow. But I survived, and yes, I have thrived. Over the last five years, I have recreated a life that is filled with laughter, love, friendship, and beauty.
What to do when your husband walks out the door:
1. Let the feelings flow – shock, sadness, grief, confusion, hatred, rejection, misery, depression, bewilderment, disappointment, anguish, heart-ache, sorrow. You are living in the middle of a traumatic event, let the feelings flow.
2. Pick yourself up and call a friend. Surround yourself with friends that love and care for you. You need them, and they are there for you.
3. Beg him to come home. Yes; it is hard to let go. Yes, I begged. But when he refuses. know that you will be OK – you will be better than OK; you will flourish. Not right now, but in the future. You will be happy, you will lead a life that you have rebuilt and that you want, you will do more than survive, you will thrive. Believe it now and fake it 'till you make it!
4. Cry, scream, and find a quiet place to fall to pieces – it's normal – it is OK to not have all the answers, to not be able to hold it all together. Give yourself the space needed to crumble – for a bit.
5. Know that you are loveable. Love is a choice, and he chose not to love you. He is one person living on this planet of over seven billion people. He is an idiot. Your family loves you, your friends love you, your children love you, and most important you love you! You are lovable.
6. Smile and go out in public . As humiliating as this feels – you did nothing wrong – you are beautiful, you are smart, you are kind, and you are wonderful. His choice is not a reflection of you. Go out and be seen. Remember, fake it 'till you make it.
7. Rage! Yes, rage is real – feel the rage and then let it go. You have been wronged. You both chose to get married and make that commitment, you both chose to bring children into the world. He chose to leave, not you. Rage is real. But for your health, feel it and then let it go. Don't let the rage poison you. Fantasize the retaliation – but keep it in the fantasy world! Your kids need you. The rage will pass.
8. After the kids are in bed soak in the tub, light candles, turn on soft music, and pour yourself a glass of wine. One glass. One bottle? Maybe. But not for long. Keep alcohol in check. Too much alcohol will lead to bad decisions. Remember to be kind to yourself.
9. Cry some more. Give yourself the space to grieve. You have suffered a great loss. Grieving is part of the process. But don't drown in the sorrow. If you feel yourself sinking too low call the doctor. Call the doctor today – not tomorrow. Get professional help. This is a great loss, and your life has been turned upside down. Your kids are counting on you.
10. Remember, You Are Lovable.
11. Do not "date" your husband. Do not let him play games with you. This is a marriage, he is either in or he is out.
12. Yes, people in your community are talking about it – but you are a survivor – do not hide – put on some clean clothes, put on your make-up, and be seen. You did nothing wrong. You are wonderful. Stop and chat with acquaintances in the grocery store aisle. Smile. You are surviving. Hold your head high.
13. Hold your kids tight – let them cry, be there for them. They are sad; they are confused, they just lost all the stability that they believed was their family. They need you.
14. Encourage and support a relationship between your children and their father. As much as you despise him, he is their father. They are sad, angry, and confused. Do not add to that. You want your children to grow up to be healthy and whole – they need their father. Do what you can to keep their relationship alive. Even though he is an idiot for leaving.
15. Take down all of the pictures and photos that include your husband. The kids can keep them in their rooms if they want, but you don't need to be walking through the house looking at them. Take them down and shove them in a closet.
16. Be present during the day for your kids – fall apart after they go to sleep. Take it day-by-day, hour-by-hour. Call a friend.
17. Sleep in the middle of the bed – it is yours now. Go out and buy new sheets, a new comforter – make it all yours.
18. Clean. If you husband walked out the door with just one suitcase like mine – throw all his clothes into garbage bags and toss them into the garage. Or better yet, insist he picks them up – why give his stuff garage space? Keep yourself busy. Clean your home. Find peace in your everyday routines. You are now 100% in charge of your home. You will now be doing little (and big) things that he always did – know that you can do it! You will learn and friends will help.
19. Look to the future – the future is yours to design. What do you love doing? Do it! Find a way – this is your opportunity to reinvent yourself to be your best. Take a class – learn something new. Engage yourself in new opportunities.
20. Hire the best attorney you can find. Interview more than one! Ask around. Best does not mean most expensive. Find one that will work for your best interest. For the record my first attorney (the more expensive one) did not work out. After a four way meeting where I really felt that she was not looking out for my best interest, but was rather racking up a large bill, I went looking for a new one. After more interviews I found an amazing attorney, and she charged considerably less! It was easy to change attorneys – even though I was already eight months into the process.
21. Organize all your finances. Start hunting and gathering all the necessary paperwork to support what you need financially. Be prepared with supporting financial documents when you head to the attorney.
22. Find a good therapist. Need I say more?
23. Get outside and explore nature – go for a walk, take the kids to the park, go on a bike ride, hike, walk a beach – whatever is closest and easy to get to. Surround yourself in the beauty of nature. Breathe fresh air – nature is majestic.
24. Exercise. Endorphins are a powerful feel-good drug. Take advantage of them and stay healthy.
25. Join a new group. Make some new friends that don't know your "before," just your "now". Better yet, try to join a group that involves exercise – a walk group, a hike group, a bike group. Meetup.com lists all kinds of groups in your area. Keep moving.
26. Believe in yourself – the best is yet to come. You have all the power you need to survive and to thrive.
27. Breathe and move forward. One baby step at a time.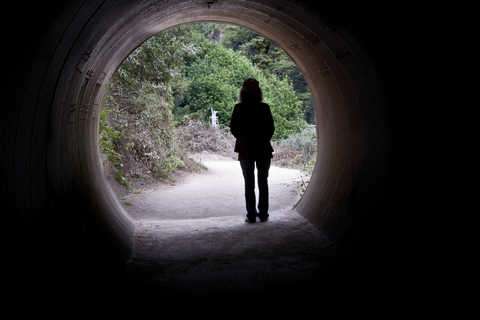 *** I am the first to admit that rebuilding my life to took time, effort, self-love, and a posse of friends. During that time, I often asked myself, "What do I need right now to help myself deal with fear and nourish myself?" What did I need to do in order to move forward?
It's crazy to think that ten years ago I could barely got off the bathroom floor where I laid sobbing the big ugly tears with the snot filled nose that had me gasping for air. While the grief cut deep, and I had moments of self-doubt swirling through my mind – I never truly doubted that I could and I would survive. I had to dig deep to find that belief in myself, so I dug deep. I put one foot in front of the other and figured out how to deal.
I lost a lot. Still today, I can think back and feel the loss. The loss of a family unit, a home we built together, a job I loved, and even a few friends. Yet, through this loss and my divorce I have also gained. I have learned and I have grown. I take the time to nourish my whole self, my marriage, and my family in a way that I did not before.
During your time of loss, be sure to take the time you need to take care of yourself. Be kind to yourself, you are grieving. And grief is a heavy job. If you need some ideas on how to start with self-care and moving forward, check out my free on-line class, Nourish Your Whole Self.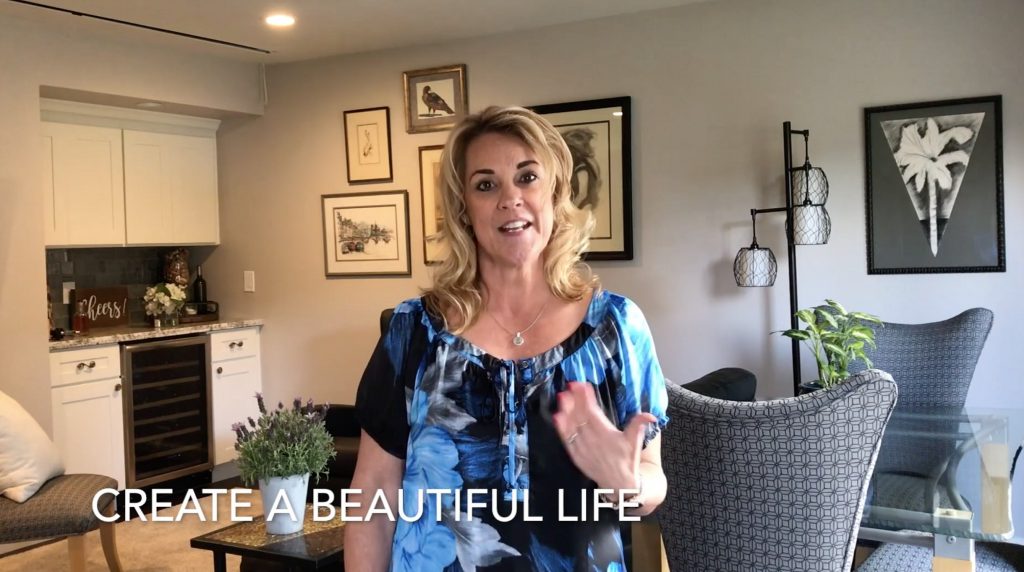 It's just three easy steps to get you started on your journey to bring more joy and balance to your life. When you sign up, you will have access to a six minute video that walks you through the three steps and a downloadable journal sheet to get your ideas on paper. Click here for the course: Nourish Your Whole Self.
This class is a first! I am having fun learning how to create courses for my readers. Admittedly, there is much more for me to learn. But I am not waiting for perfection. Like everything else, it is a process. My goal is to bring to you more ways to help you create a beautiful life for yourself. After you complete the course, please let me know what you think. I am totally open to your feedback.