Dinners this last week were super easy! Even as busy as our weekly schedule was, I was able to get a healthy and yummy dinner on the table every night. Some were super easy and fast and others took a bit more time. The key is to schedule the week's worth of dinners around your weekly schedule. If your Wednesday's tend to be long like mine, that is the night I plan a super fast and easy dinner.  Actually many of my meals this week are fast 🙂  So it is time to look ahead and get busy planning a week's worth of dinners and put together the shopping list.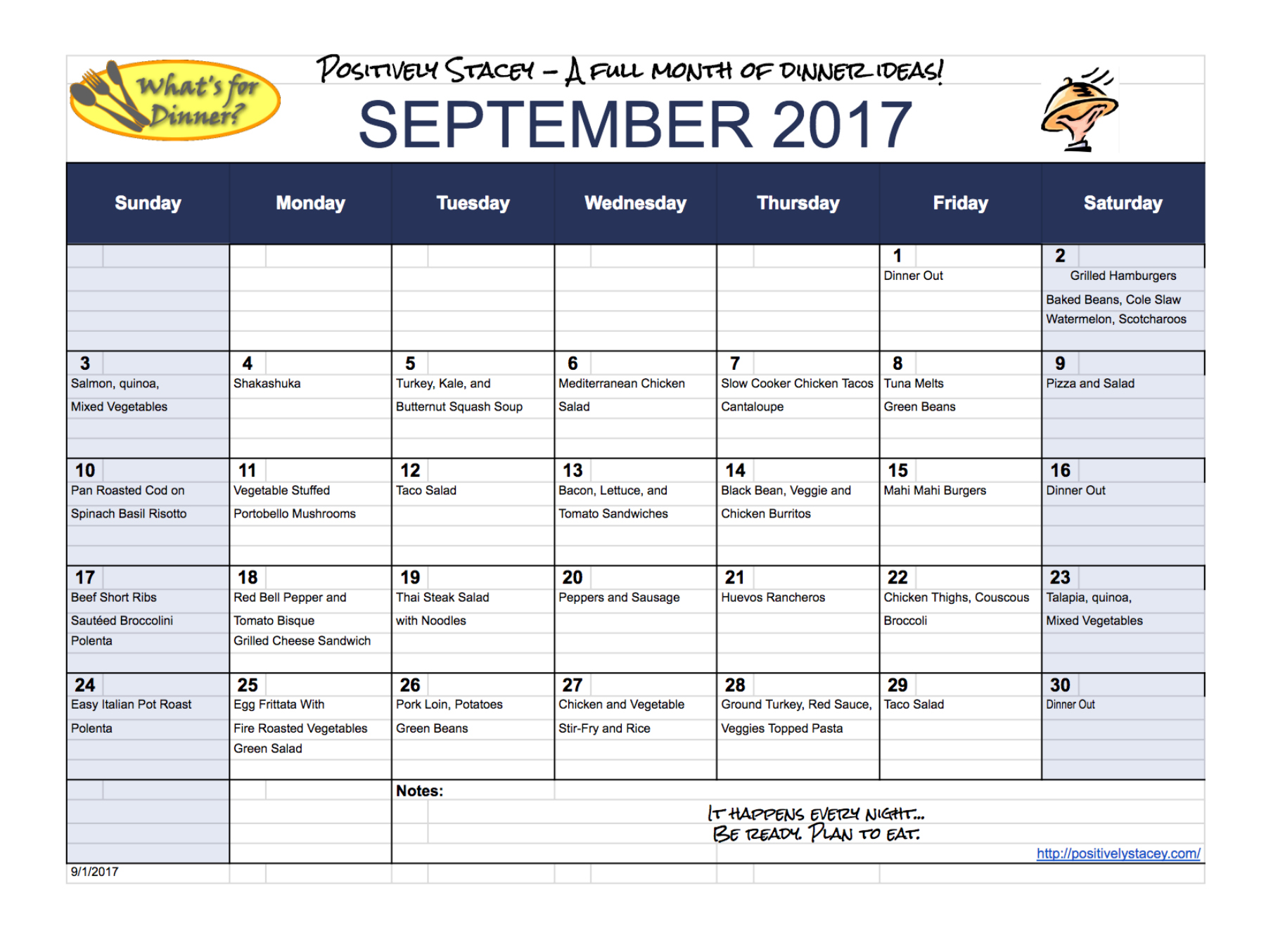 Planning a Week's Worth of Dinners With Shopping List
While I have the week planned around my schedule, feel free to take this week's dinner ideas and move them around to fit your life. Using my monthly dinner calendar, this is what is planned for this coming week:
Pan Roasted Cod on Spinach Basil Risotto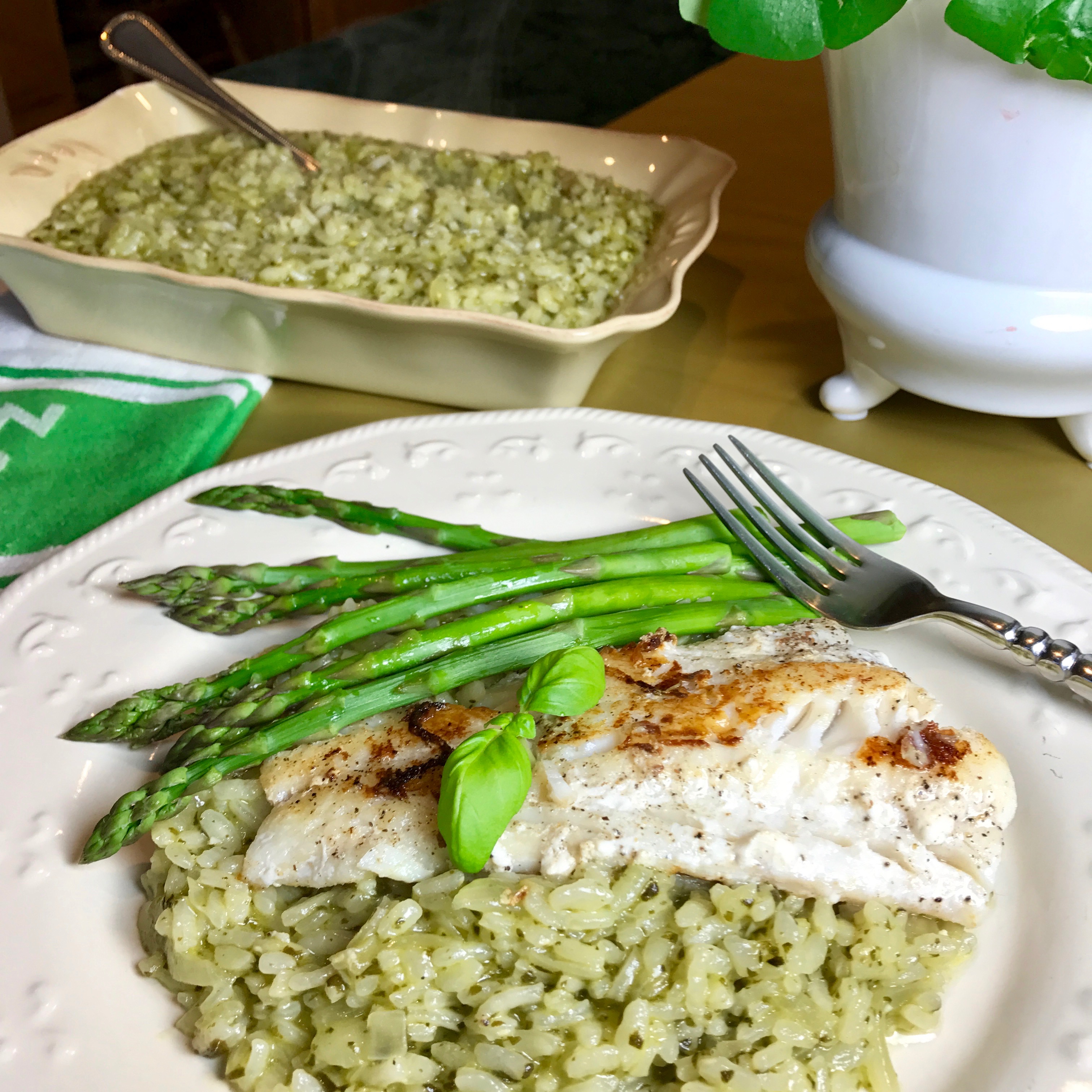 Vegetable Stuffed Portobello Mushrooms. I will be trying out this recipe from Taste, Love, and Nourish. This is in keeping with our Meatless Mondays.
Taco Salad. This is a mainstay meal in our home. Every time I say this is for dinner, the kids yell – YEA!
Bacon, Lettuce, and Tomato Sandwiches.  This is my easy dinner meal for a long Wednesday night. Sometimes we use turkey bacon and sometimes it is pork. The choice is yours.
Black Bean, Veggie, and Chicken Burritos. This recipe is my vegetarian version. Sometimes I add chicken and that is the plan this week. I simple sauté a couple of chicken breast halves and then add shredded cooked chicken to the burritos. Otherwise the recipe is exactly the same. We love having leftovers of the vegetables. So yummy!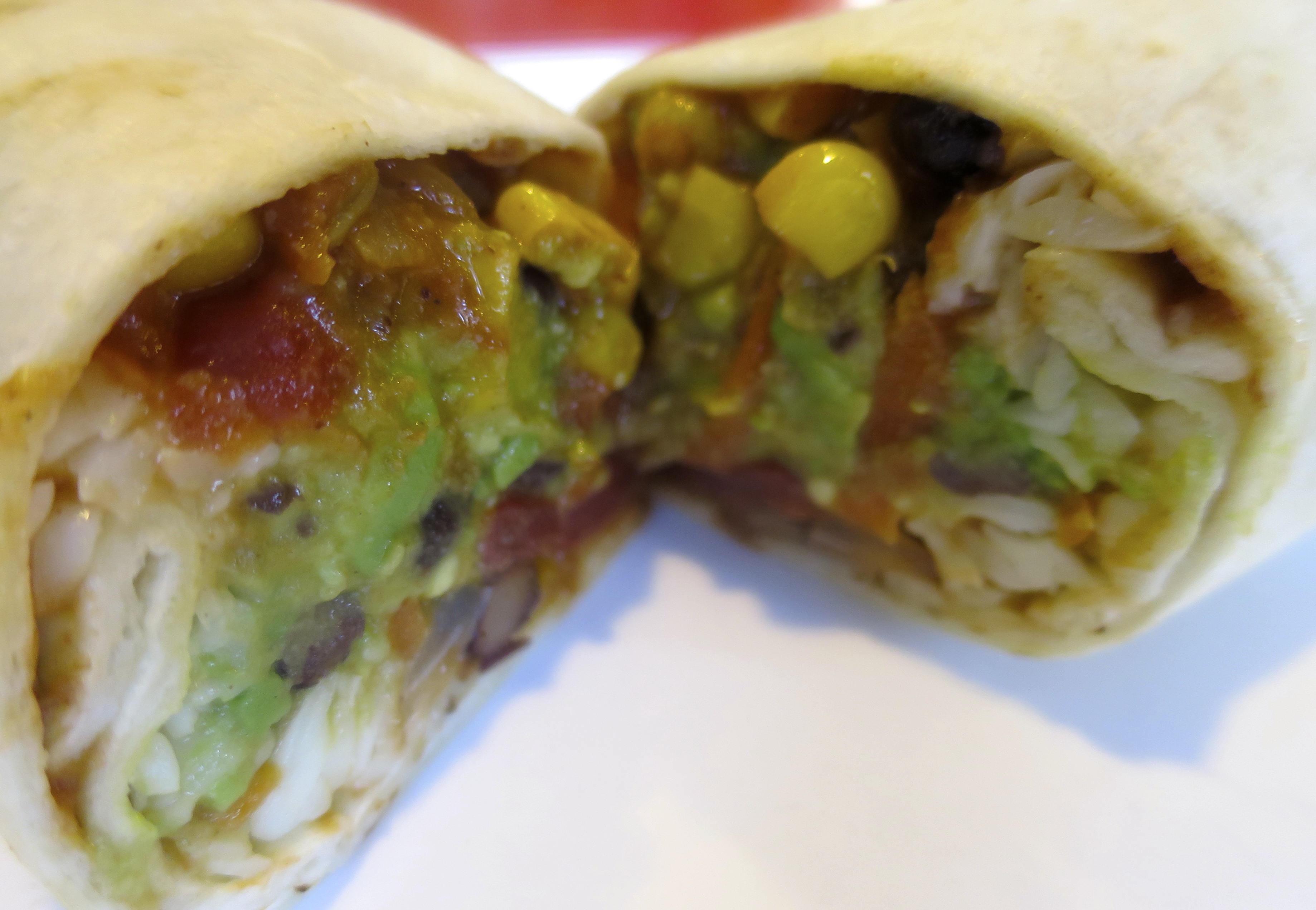 Mahi Mahi Burgers from Trader Joe's along with frozen sweet potato fries and salad. Friday night is another fast and easy dinner!
Saturday will be dinner out. Most likely something simple like pho or sushi.
That is our plan for the coming week, and here is the shopping list that will make it all happen.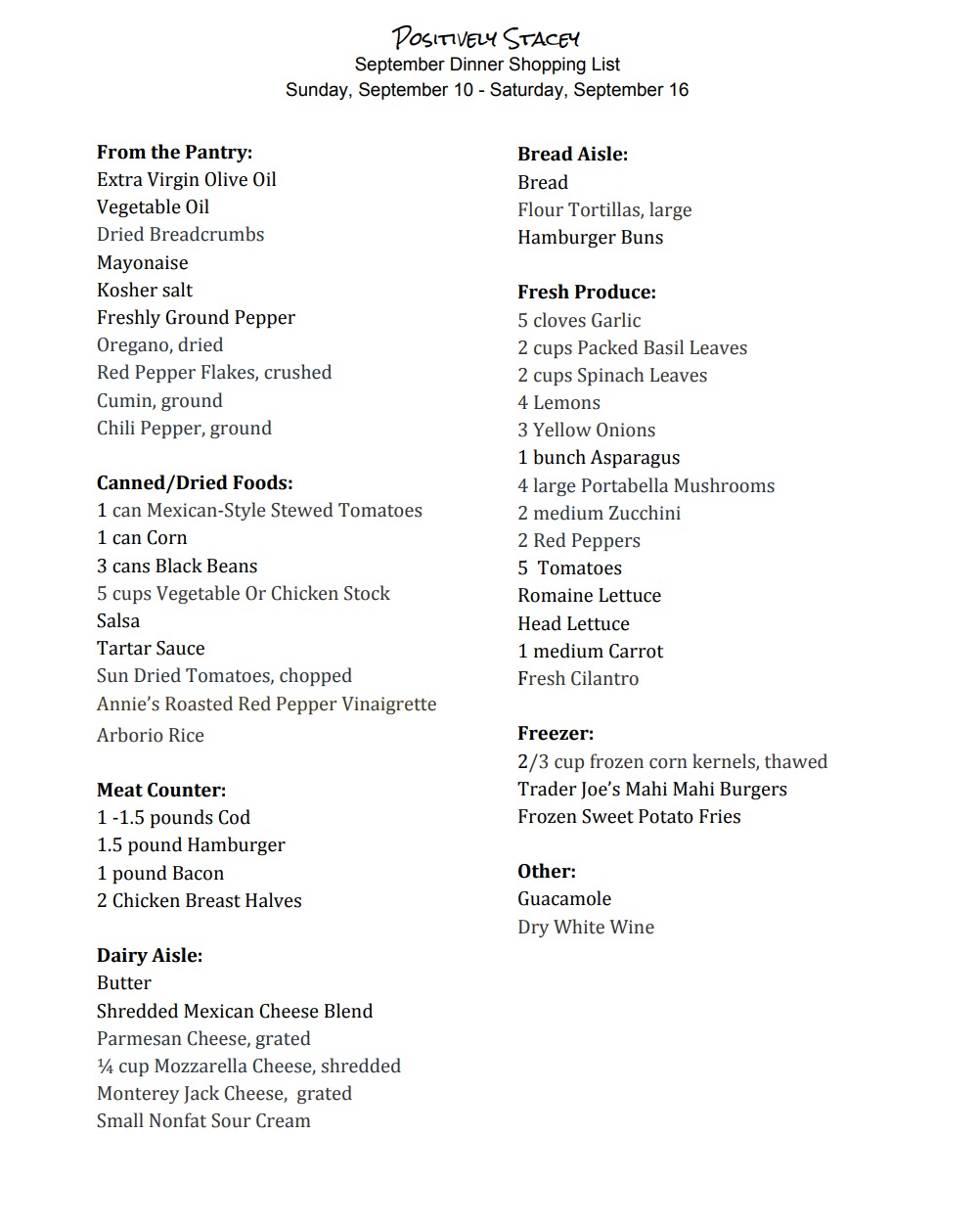 And here is your printable version: Shopping List 9/10 – 9/16
Wishing your a week of healthy and delicious dinners!