This is a really quick and short blog post! I am setting up my backyard for our Fourth of July shindig tomorrow, and I thought I would share this really quick, easy, and cheap way to add some red, white, and blue to your patio.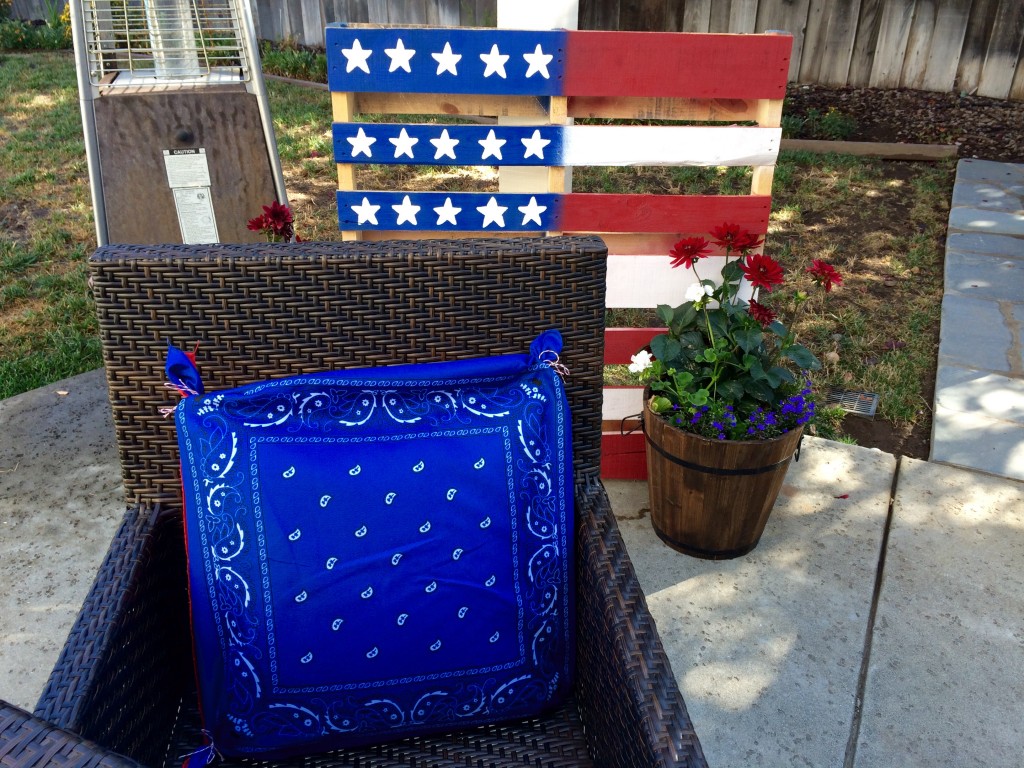 Easy Bandana Pillow Covers for the 4th of July
Simply head to your closest dollar store and pick up red and blue bandanas. Mine came in packets of two for $1.00.  So for $6.00 I have a whole new look for the party tomorrow.
Simply lay one bandana down flat (right side out), place pillow on top, and lay second bandana on top of pillow (again right side out). Then simply start tying off the corners with ribbon. I used my red and white kitchen twin because that I was I have on hand.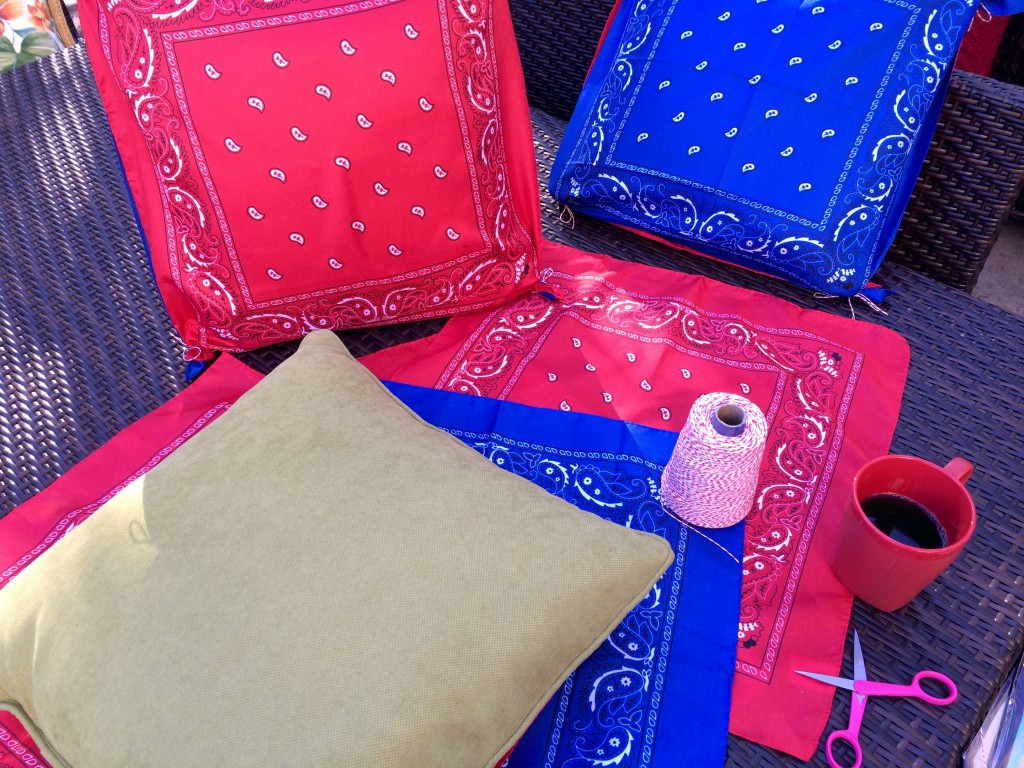 No more green pillows! Fast, easy, and cheap! Next year I might pull out the sewing machine and stitch them into a covering – but for now you can't beat the ease of this.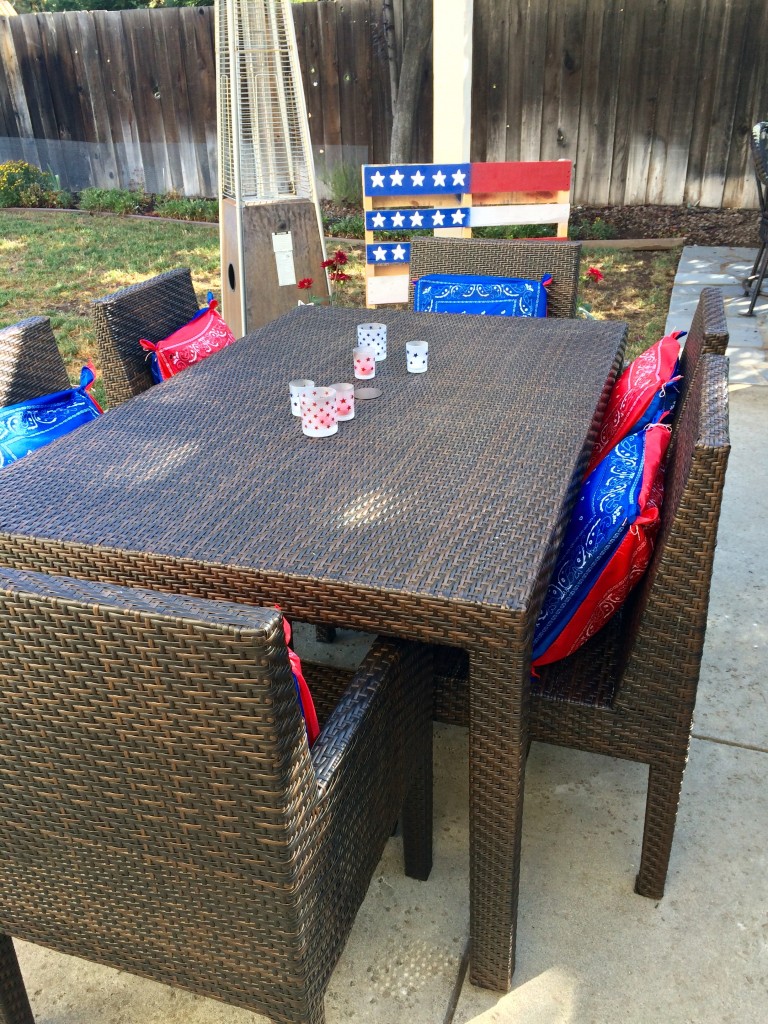 Ignore the dead lawn please  – we are in a drought : ( To see how I made the flag pallet – look here! 
And look at what I found on the side of the road on my walk yesterday! Wait till you see how I am transforming this  free headboard!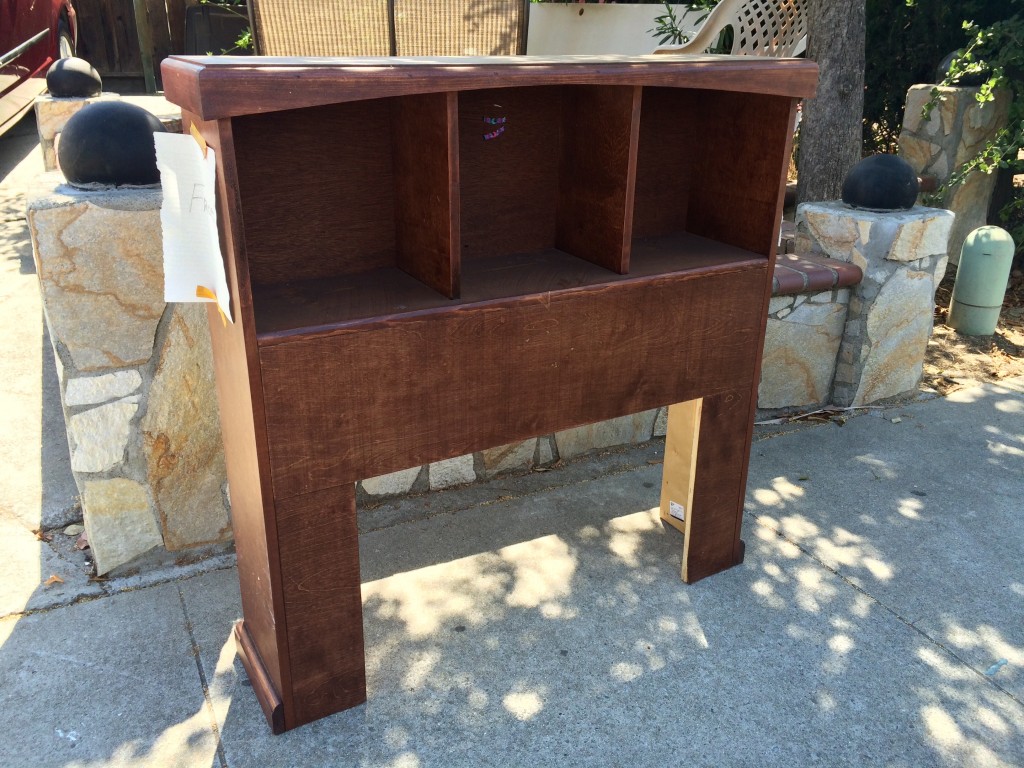 Happy 3rd of July! What are you doing to get ready for the holiday?