"Turn off the lights!" How many times a day do you say that to your kids? If you are like me, the answer is a lot! Saving money on my energy bill is the main reason that this phrase has become a mantra in our family. With six kids, you can bet that my husband and I say it many times each day.
Of course we are also trying to cut down on consumption because that is a good for our environment – and in the long run we need to be thinking about the big picture as well. But today? Today is about the budget and trying to save money.
I was surprised to find out that my energy company, PG&E, offers a rate comparison tool right on their web site!  How I did not know this? I am always looking for ways to save money. I love to travel – so wherever I can cut back on my monthly expenses, allowing me more money for travel – I am all in. And honestly, who wants to spend money on energy bills if you do not have to?
How I am saving $300 on my energy bill
Well the good news is that by using PG&E's Electric Rate Plan Comparison Tool, I found that we can save $300 over the course of the year simply by switching plans!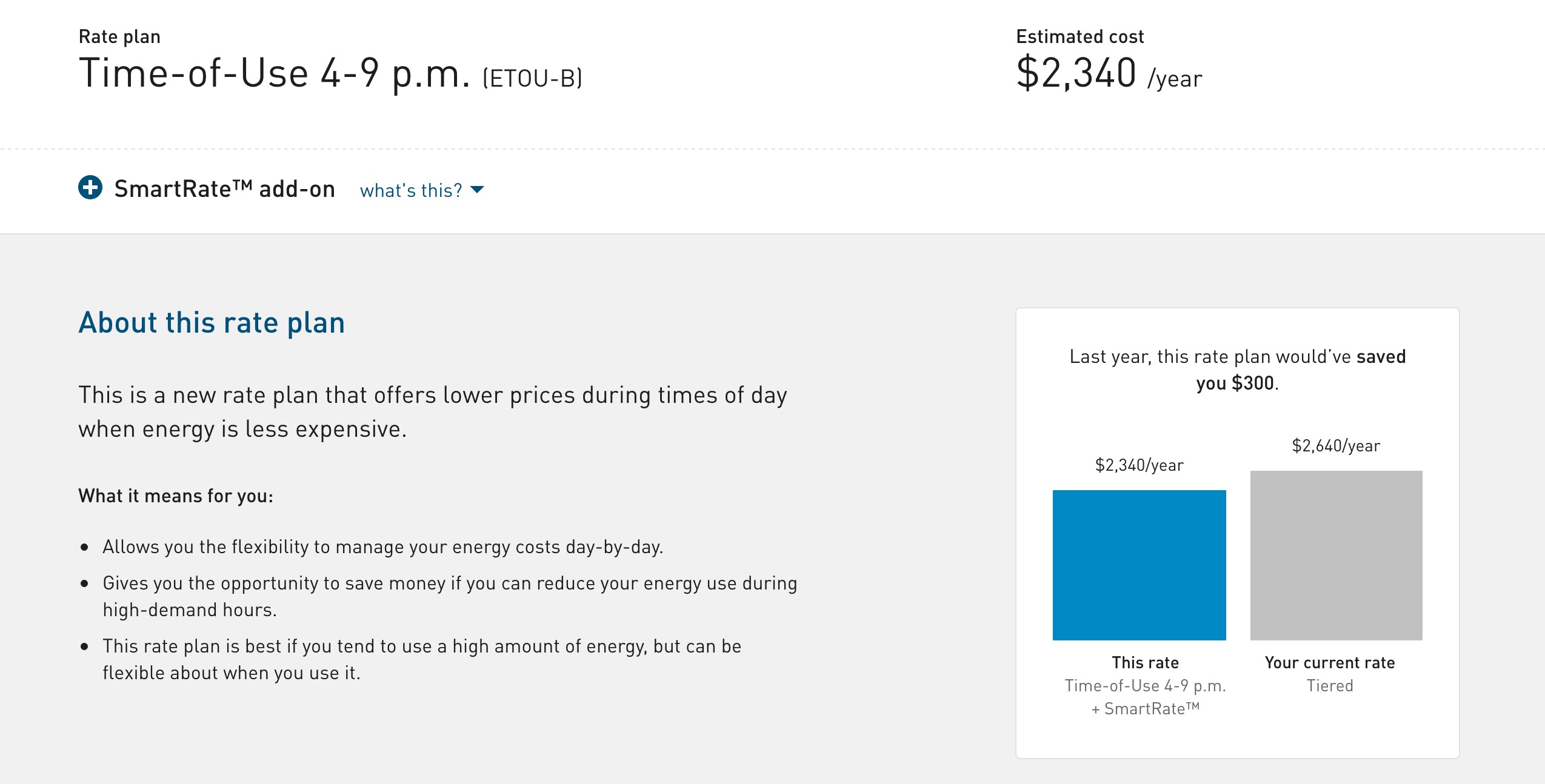 Honestly, I was really surprised and a bit skeptical to see that by switching from the Tiered Plan to the Time-Of-Use 4pm-9pm Plan we would save us any money let alone $300! Like most working families, we use most of our energy in the afternoon and evenings. But apparently not enough, because for our family, switching to the Time of Use plan will save us money.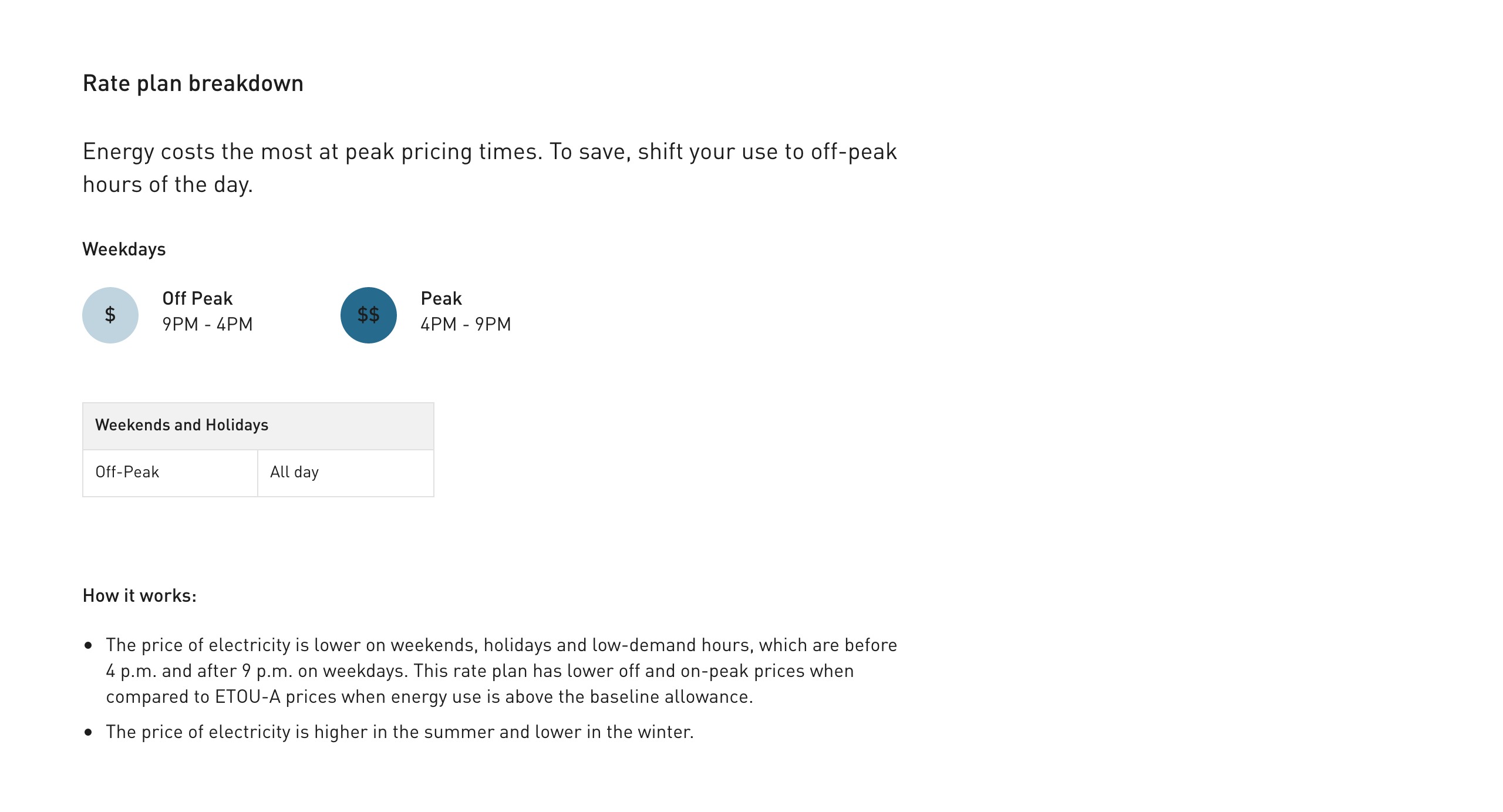 After some thought, I think the fact that we have a pool and the pool equipment runs in the morning is one of the reasons we will save with the new plan.  But whatever the reason, PG&E ran the numbers!
In order to use PG&E's Electric Rate Plan Comparison Tool, you first need to sign into your PG&E account. This is important because the tool looks specifically at your energy consumption for the past 12 months. The tool is working just for you! Maybe you are already on the best plan for yourself, or maybe you will find out like me, that by making a switch you will save hundreds of dollars!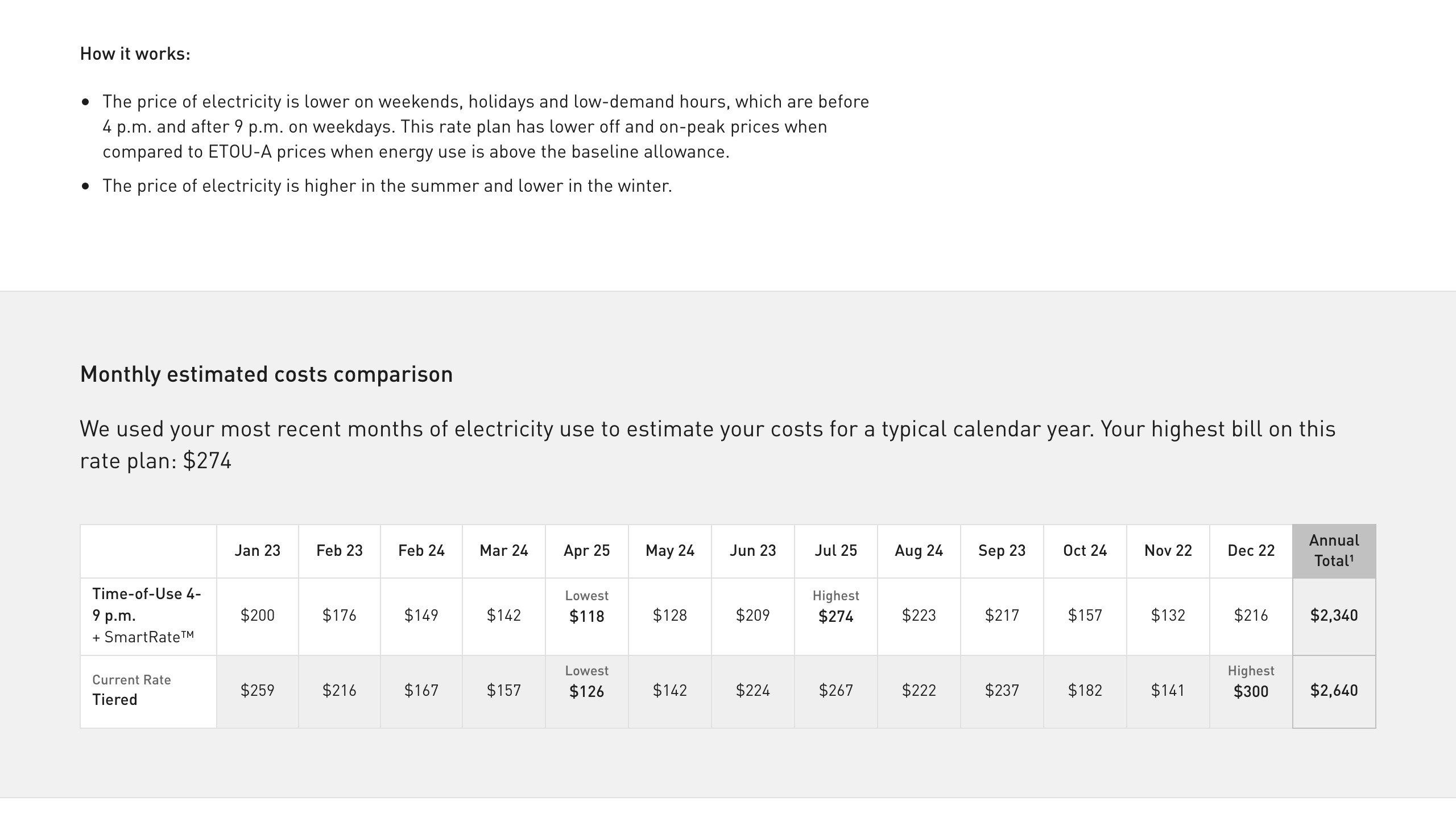 If you find out that a switch will be profitable, you simple click on switch my plan, choose the new plan that will save you money, and enter your confirmation email. PG&E will send you an email reading, "We've successfully received your request and are processing your rate request. Please review your order details below, and if you have any questions please contact us by email here (mailto:customerserviceonline@pge.com)."
PG&E's Electric Rate Plan Comparison Tool was super easy and fast to use! Lucky me, we will be saving $300 this next year on our electric bill!. Thank you, PG&E for running the numbers for me!
After I switched my plan to save us $300 over the next year, I checked out PG&E's Home Energy Checkup. This was another great tool that I found when I was poking around the PG&E site. Since I was already signed into our account, I simply had to answer a number of questions. Most of the information like size of our home was already there. Our family size changes throughout the year with kids off to school. So I took an average and marked us as a family of five. I had to answer a few questions about our habits; do we turn off lights when we leave the room, what temperature do we tend to keep our thermostat, do we turn it off when we are away, do we have drafty doors and windows. These were simple questions and the Home Energy Checkup just took a few minutes.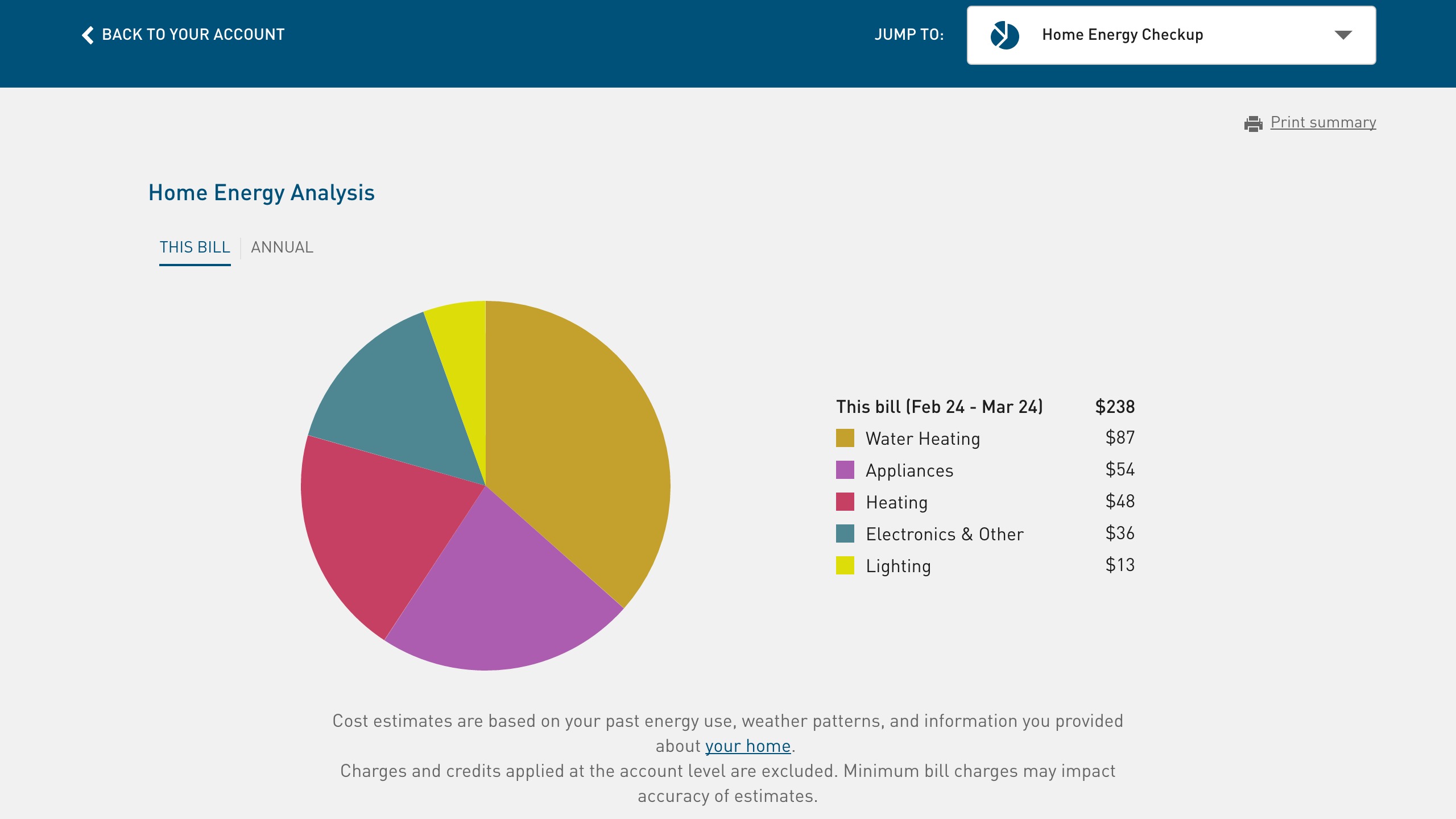 Once I saw the results, PG&E offered me a number of suggestions to help us lower our energy bill.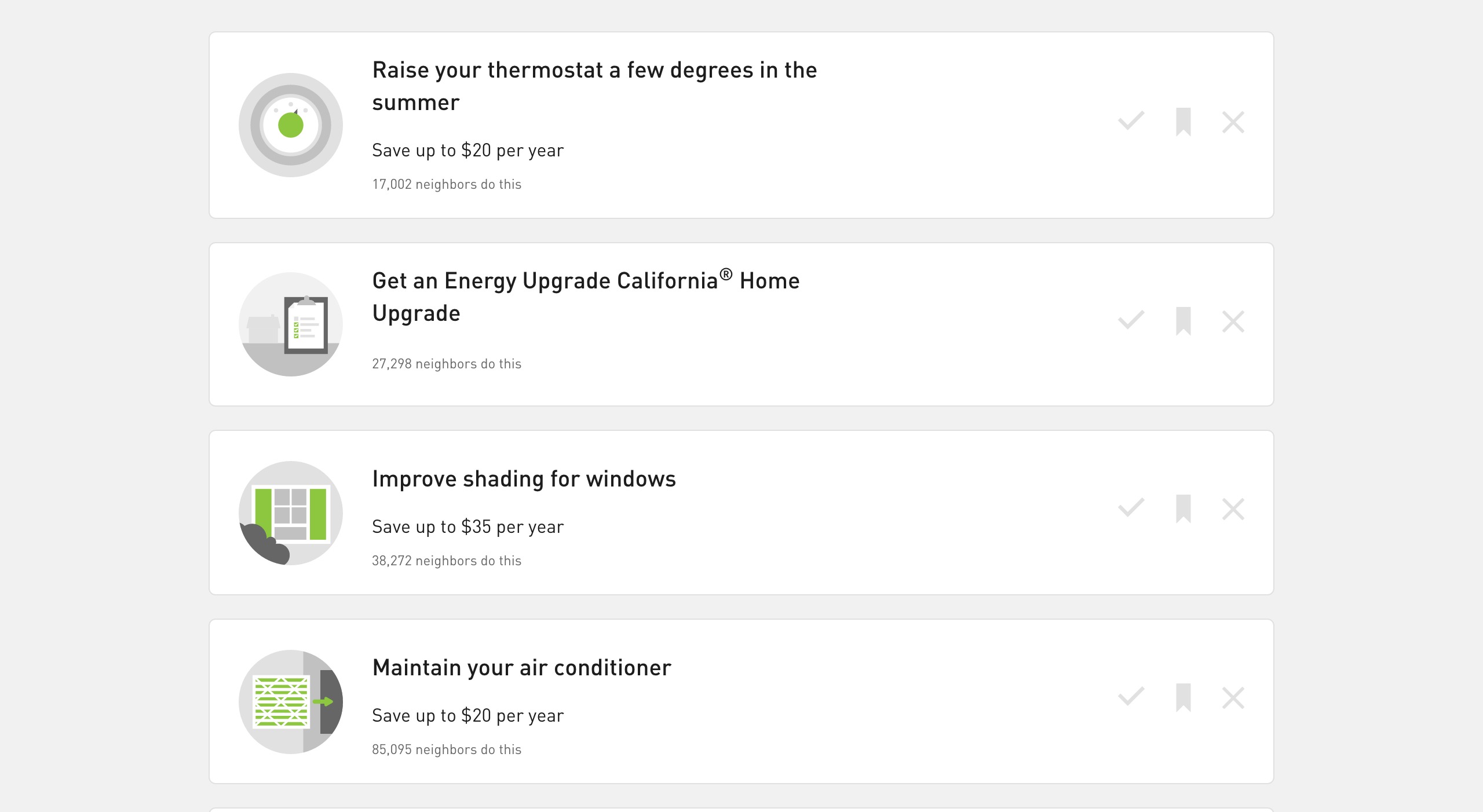 I like that my energy company, PG&E, is helping me save money. Not only is that good for our bank account, it is also a plus for the environment, and that is a good thing! If you haven't signed into your PG&E account lately, I suggest you take the time to use PG&E's Electric Rate Plan Comparison tool and the Home Energy Checkup. It is quick, simple, and in our case – saved us money!
This is a sponsored conversation written by me on behalf of PG&E. The opinions and text are all mine.