We have been super busy prepping our new home and making design and decor changes to our smaller space. Downsizing means less space, but it does not mean less style! In fact style and organization becomes all the more important. Because I have so much going on in my life, I was thrilled to get some professional advice. Kim Myles is helping me set up my new home and has great tips for everyone!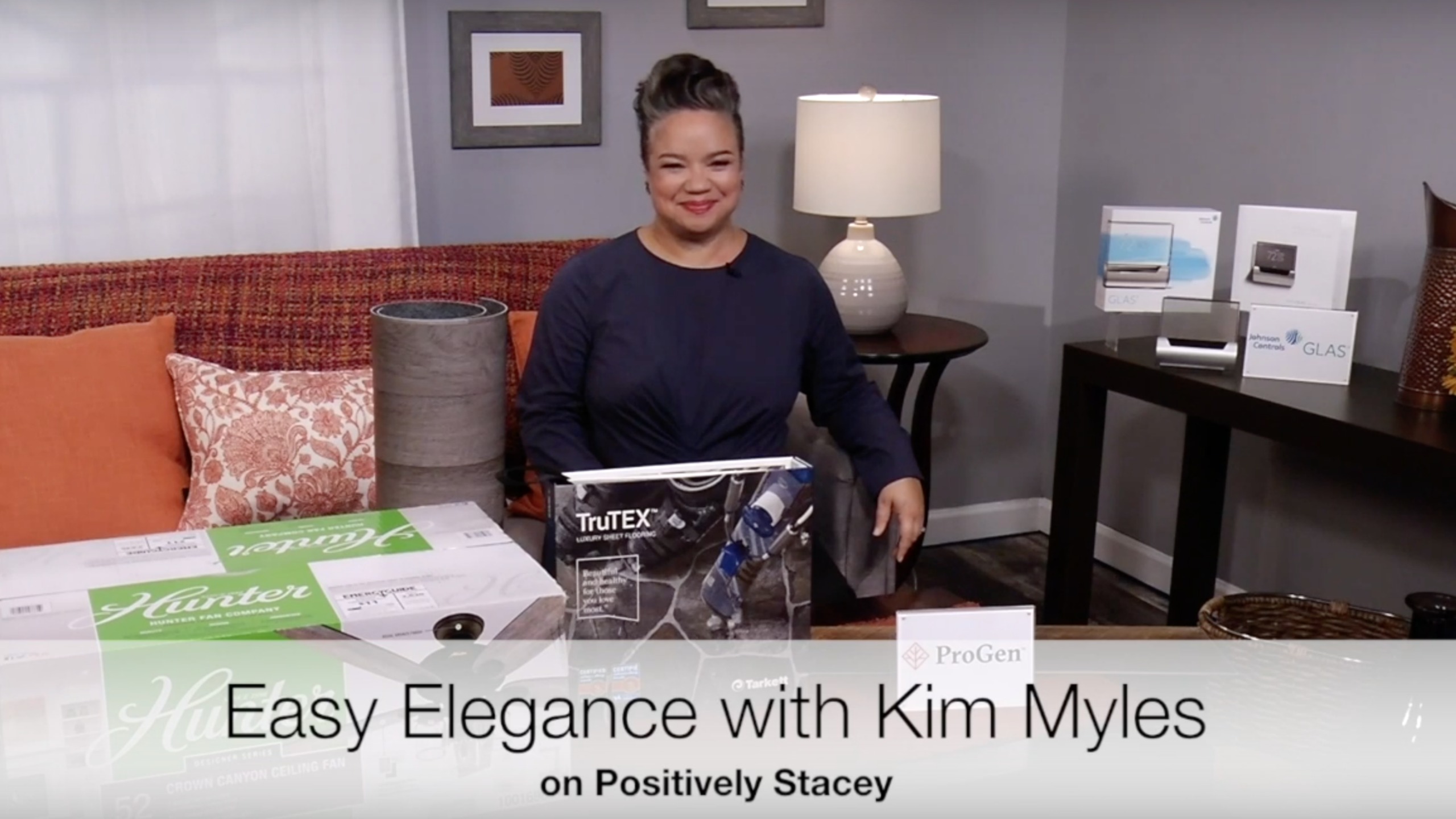 If you don't know Kim, her creative budget-conscious designs and fun personality have made her an HGTV and now 'O' Network fan favorite for many years. The Design Star winner – who is currently the designer for the 2015 Daytime Emmy Award-winning show HOME MADE SIMPLE! — believes that taking a more creative, imaginative approach to home, style and life can yield giant dividends for almost anyone. That's why she's made it her mission to help people discover their own individual style, and to celebrate it in their homes, as well as in life!
We all know about the budget drain when it comes to renovating a home, but Kim told me about how to avoid the brain drain. The brain drain? I need help with that! Simply trying to decide on a new paint color for our home was overwhelming! I gotta say this is normally a quick decision for me, but I normally fill a home with may different colors. (Check out my green bedroom and red dinning room in our former home.) In our new home I decided that a single color throughout the place would feel best. Committing to one color in a home with vaulted ceilings (meaning that I cannot swap out paint colors myself) was a huge brain drain!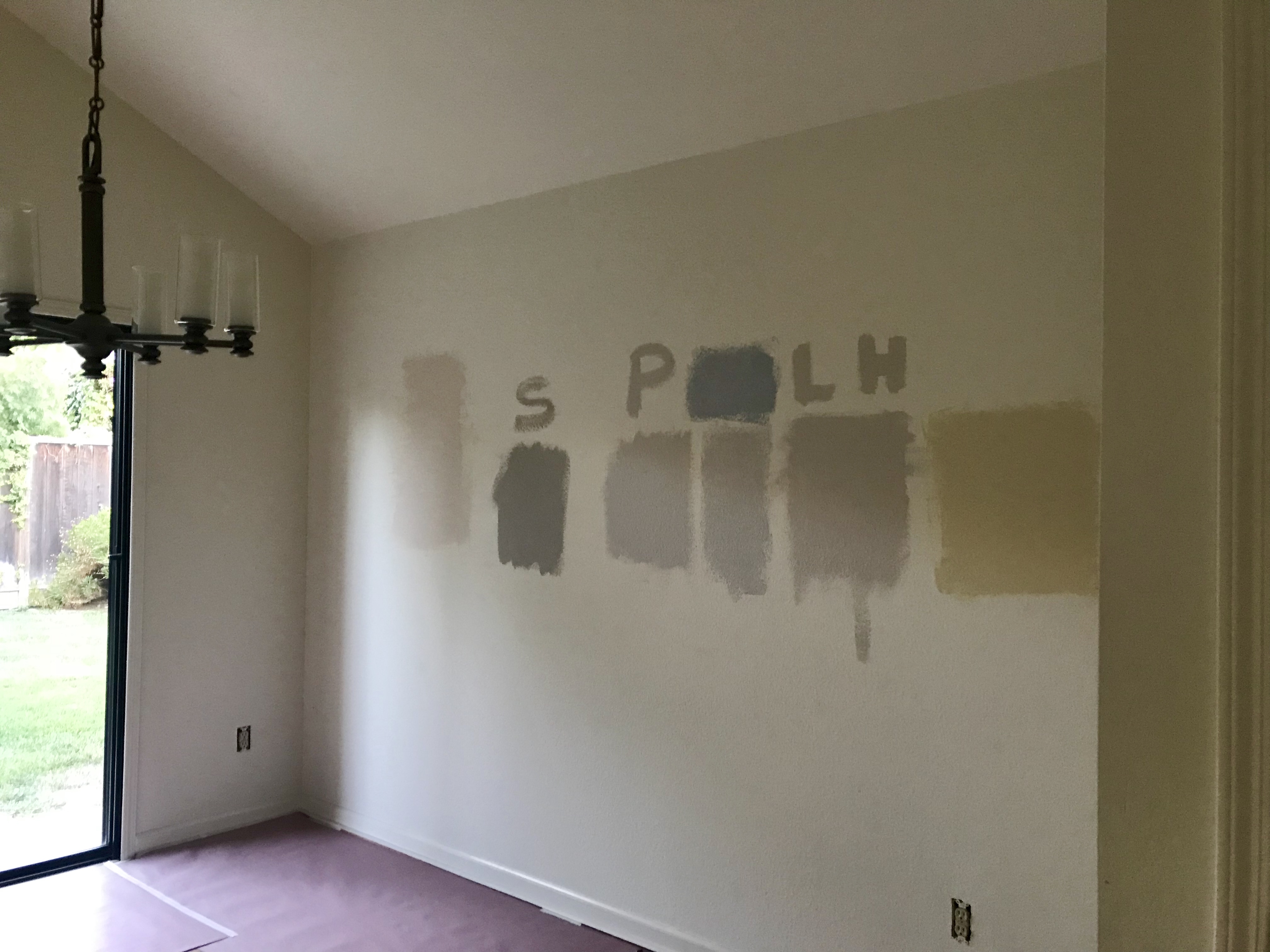 At one point we had seven different paint samples on various walls in our home! This let us see the colors in different lights. but it was really a huge brain drain. We eventually narrowed it to three choices.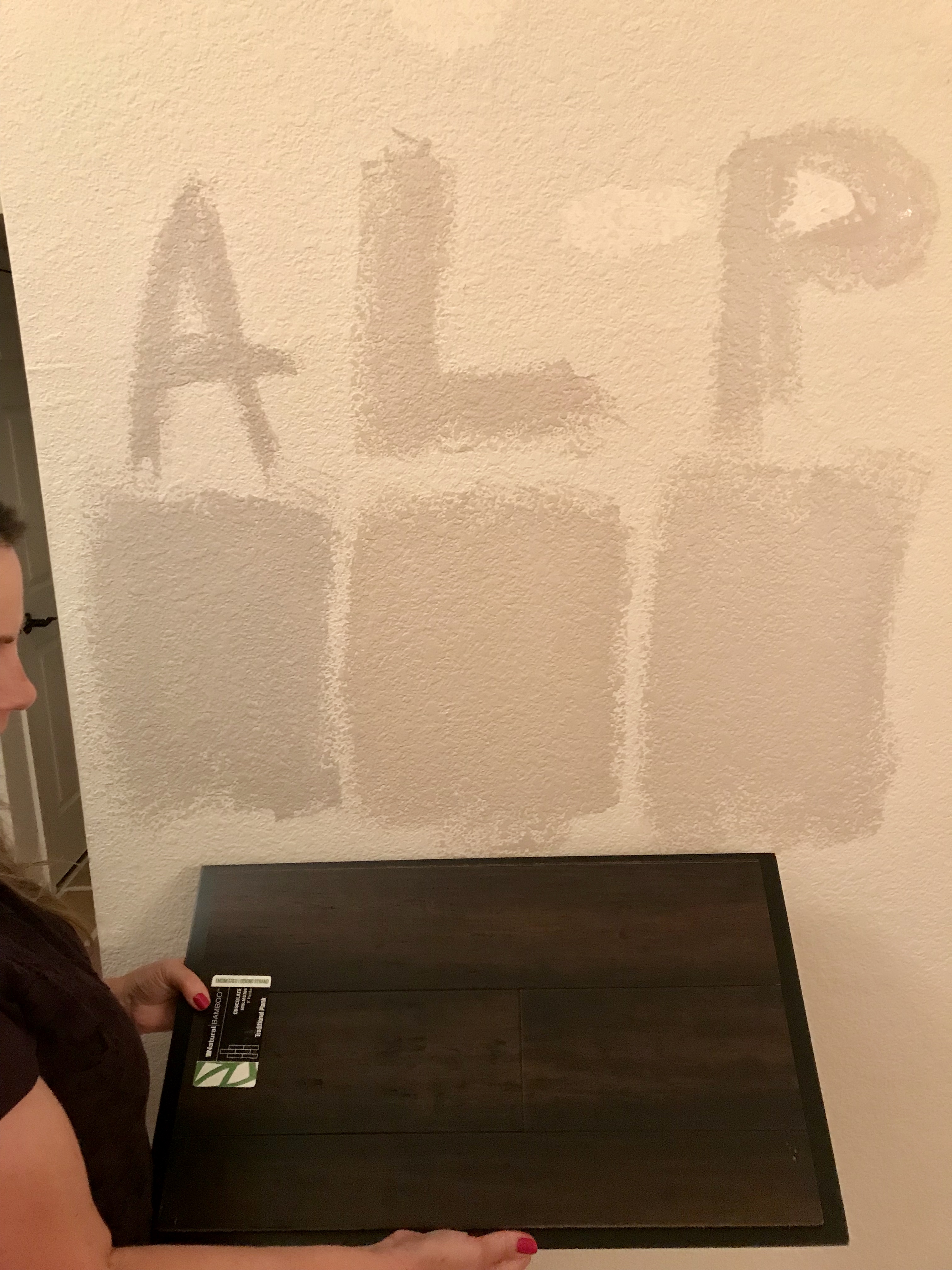 After way too much thought, we settled on Alpaca by Sherwin Williams. I loved the color at first – LOVED it. Then I panicked because as a greige it is way more grey than beige and I worried about the balance of color with our furnishings, but I have settled back into loving the color. As we are moving our furnishings in and hanging our art pieces, it is all coming together.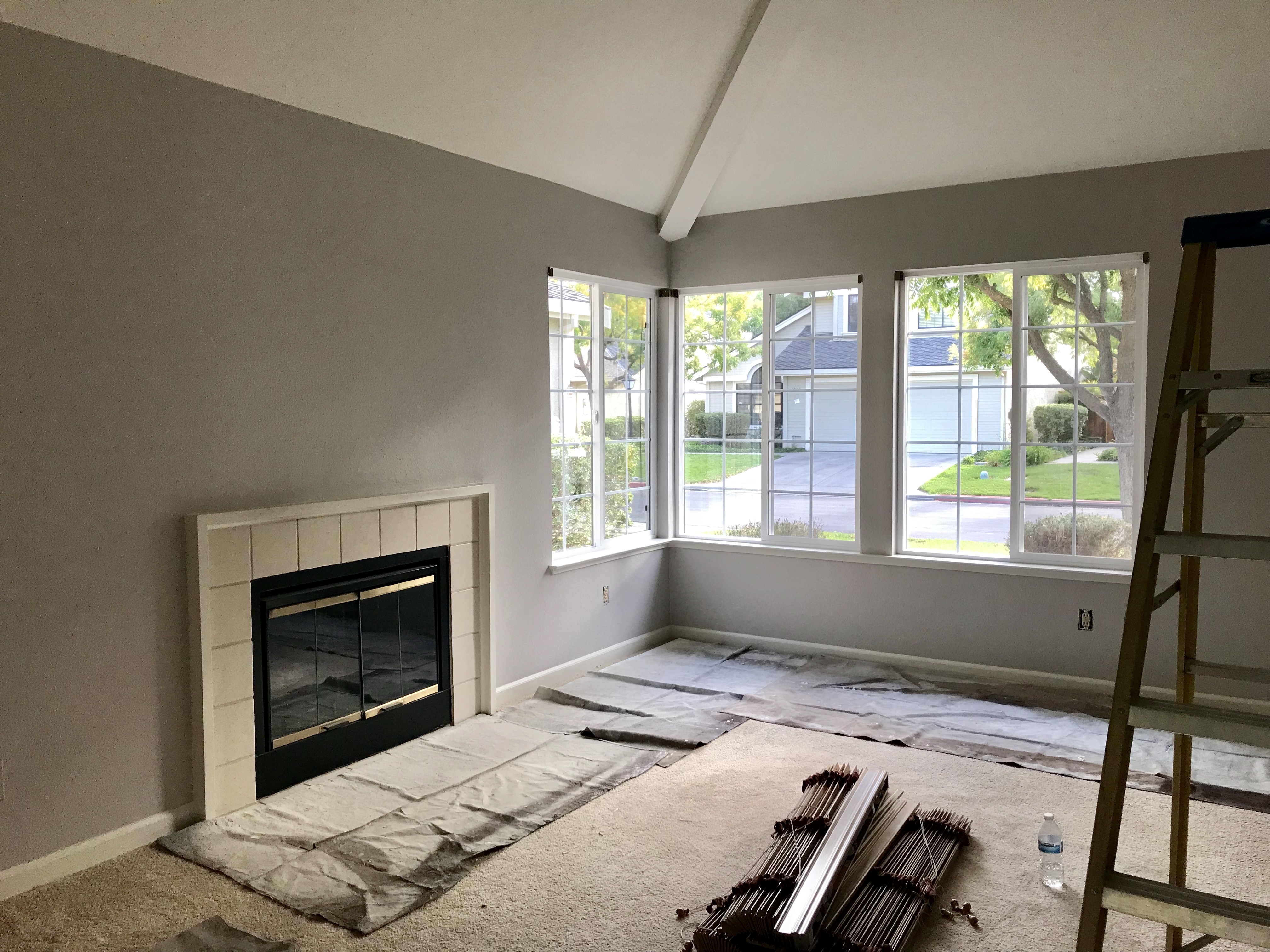 The paint color is a bit chameleon. It looks different in almost every single room depending on the lighting and the furnishings. This makes it a very nice neutral for our new home.
Moving forward we need to install Hunter fans (loved our former Hunter fan) in the the bedrooms, choose flooring, counter tops, and design a kitchen. We are trying to manage both the brain and budget drain! Kim has some great ideas on how to help bring it all together and incorporate the easy elegance style that I so love.
Kim Myles is Helping Me Set Up My New Home
Check out my interview with Kim and hear some of her excellent tips!
We now need to decide on flooring! Since the new flooring will go into the entry way, dinning room, and kitchen, we need to coordinate it with the cabinets and and countertops.
So many choices! For more information, be sure to check out TipsOnTV.com.