I just got home from a week in the woods! Being surrounded by nature during this time of year inspired me to create an autumn playlist that is perfect for fall.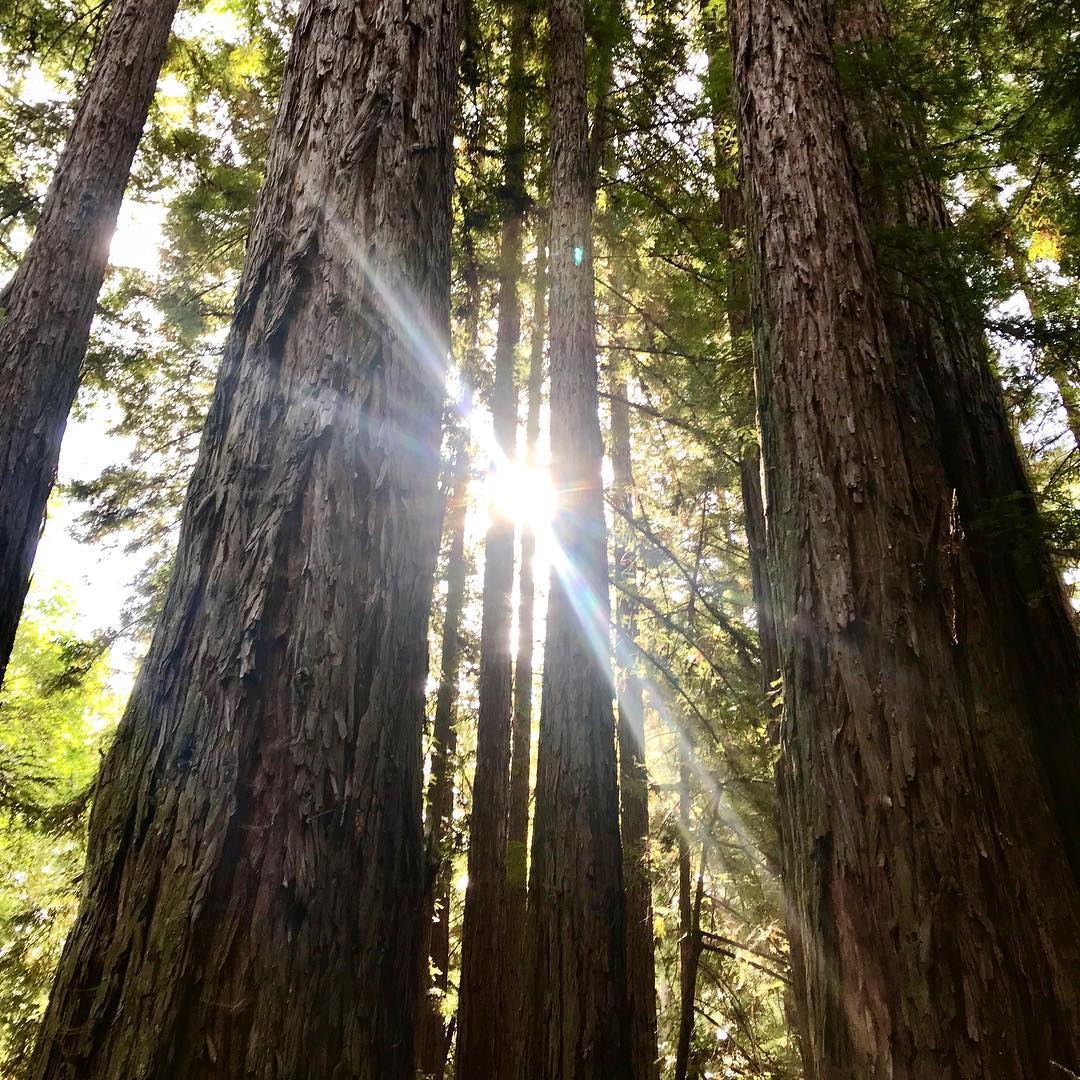 These 24 songs are perfect to set the mood of cooler weather and the changing colors of nature. I have enjoyed playing this Autumn Playlist in my home as I unpack all of the boxes that are stacked high in my home. So while I may be stuck indoors this week getting my house put together after our big move, I can reminisce about the outdoors.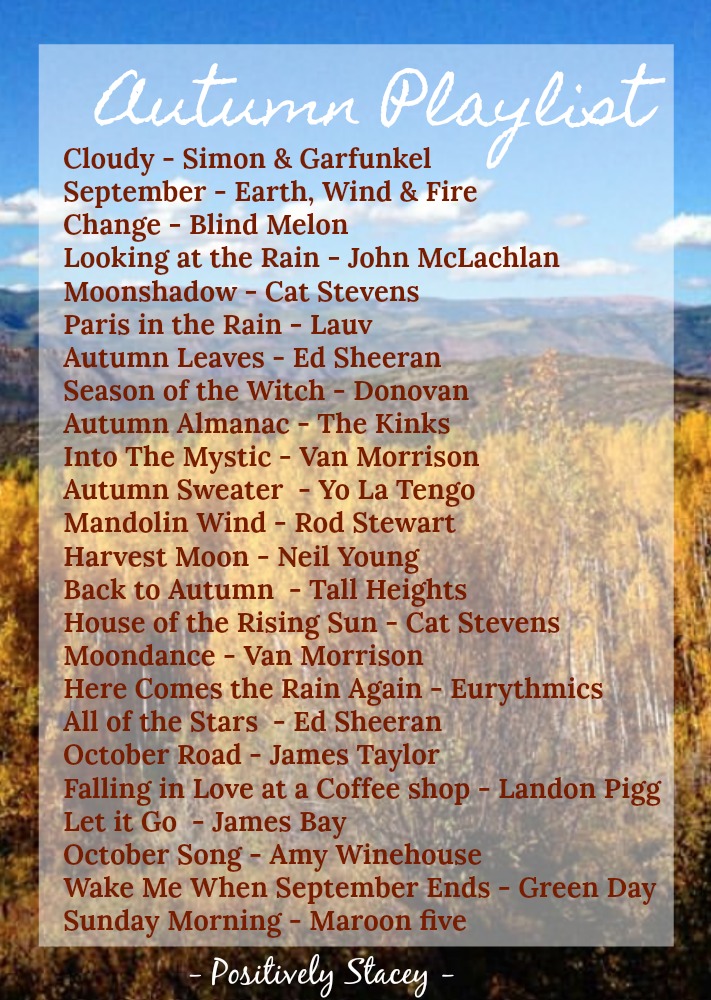 After our move last weekend, I headed to Science Camp with my students. Spending a week in the Santa Cruz Mountains with my sixth graders is always a great way to experience autumn, and it was a nice escape from my mountains of boxes!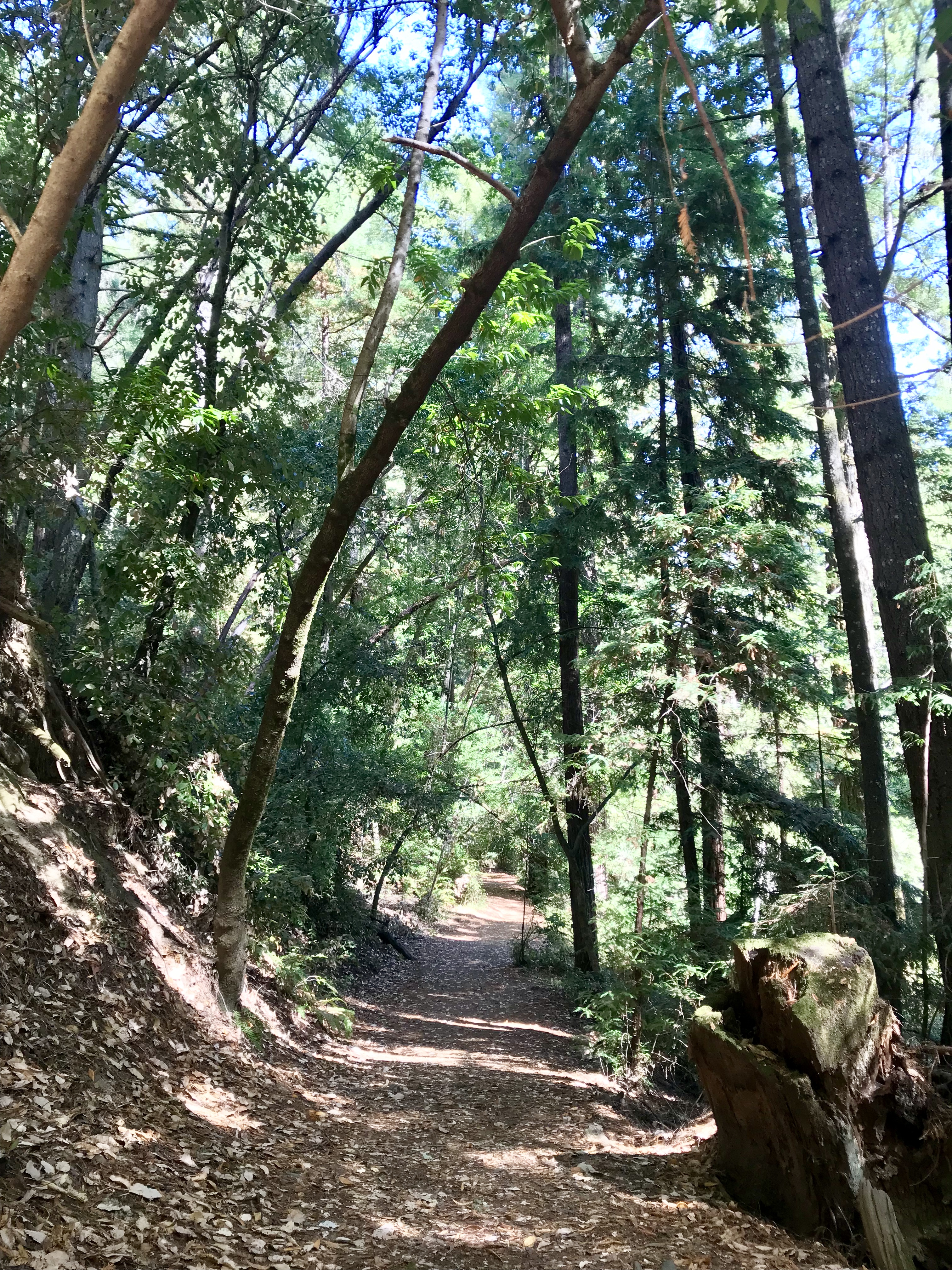 We plan our trip for the fall every year because the weather is generally perfect for spending days outdoors. It's not too hot and not too cold. Really – one of the best ways to enjoy autumn is to get outdoors and hike, and exploring nature is what science camp is all about for my students and me!
This list of songs is a perfect complement to the season! Find the list on my Spotify Account by clicking HERE.
Cloudy –  Simon and Garfunkle

September – Earth, Wind & Fire

Change – Blind Melon

Looking at the Rain – John McLachlan

Moonshadow – Cat Stevens

Paris in the Rain – Lauv

Autumn Leaves – Ed Sheeran

Season of the Witch – Donovan

Autumn Almanac – The Kinks

Into The Mystic – Van Morrison

Autumn Sweater  – Yo La Tengo

Mandolin Wind – Rod Stewart

Harvest Moon – Neil Young

Back to Autumn  – Tall Heights

House of the Rising Sun – Cat Stevens

Moondance – Van Morrison

Here Comes the Rain Again – Eurythmics

All of the Stars  – Ed Sheeran

October Road – James Taylor

Falling in Love at a Coffee shop – Landon Pigg

Let it Go  – James Bay

October Song – Amy Winehouse

Wake Me When September Ends – Green Day

Sunday Morning – Maroon five