Most mornings I make myself a bowl of oatmeal, chopped apple and cinnamon. This is one of the quickest, filling and healthy breakfasts that I enjoy on an almost daily basis. For each serving I simply toss  1/2 cup of regular oats and 1 cup of water together into a small sauce pan. I mix it all together and bring it to a boil. I stir occasionally while I chop up an apple. The chopped apple goes first into a plastic food container. When the oatmeal is ready  (it takes about 5 minutes) I layer the oatmeal on top of the apple. This order of ingredients keeps the apple from turning brown. I top it all with a healthy shake of cinnamon. Close up the lid and take the oatmeal for breakfast to be eaten once I get to work (or at recess). I make up at least two servings at a time since I like 1/2 an apple for each serving.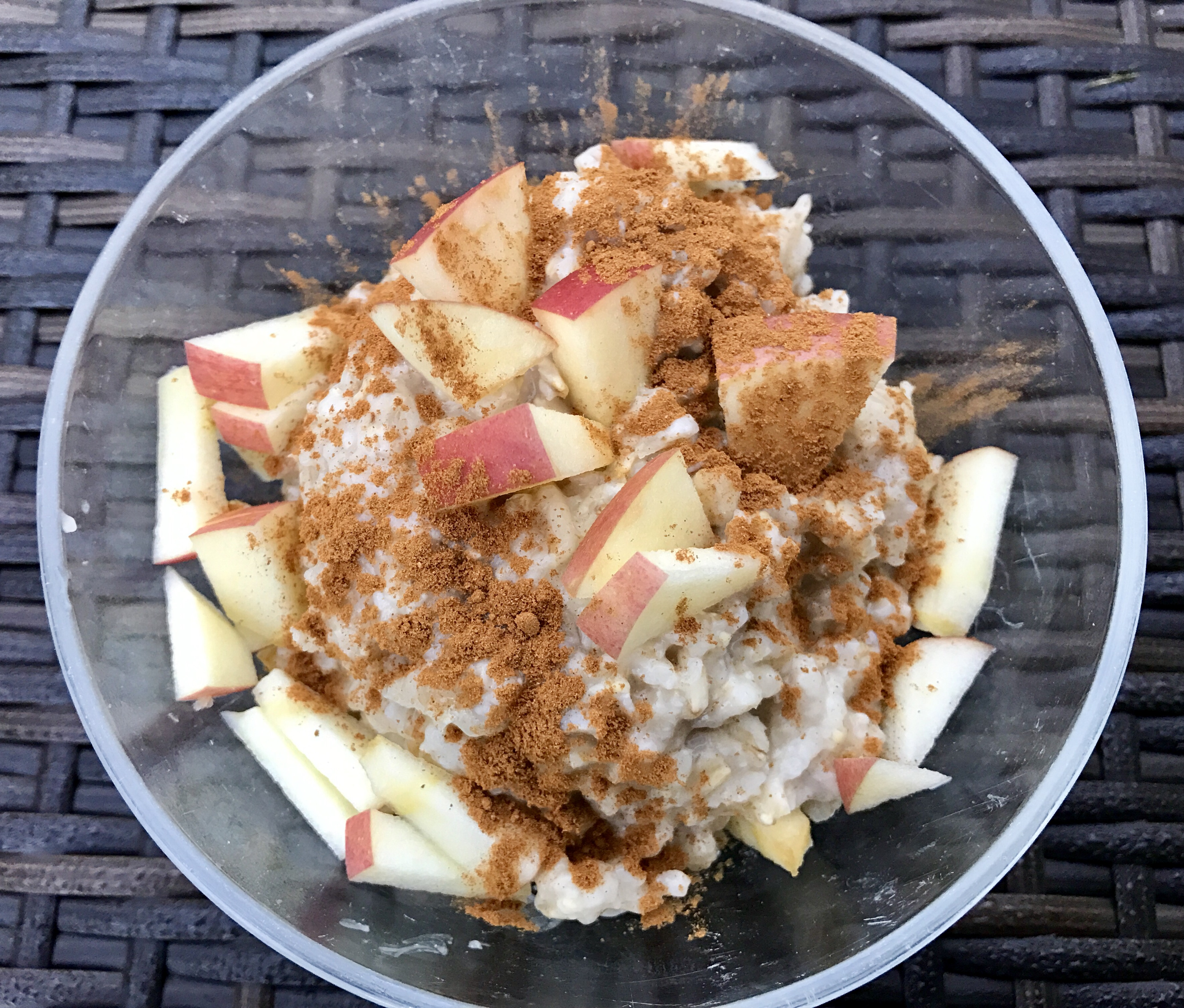 But even I cannot live on cinnamon apple oatmeal alone. So here are a few of my other favorite quick and healthy breakfast ideas. Yes, a couple are based on oatmeal…I do like the stuff!
5 Quick and Healthy Breakfast Ideas
Filled with kale, chard, and spinach this egg dish becomes all the more flavorful with red bell pepper, scallions, seasonings and feta cheese. This breakfast is as beautiful and colorful as it is delicious. I make this when I need a breakfast that travels well.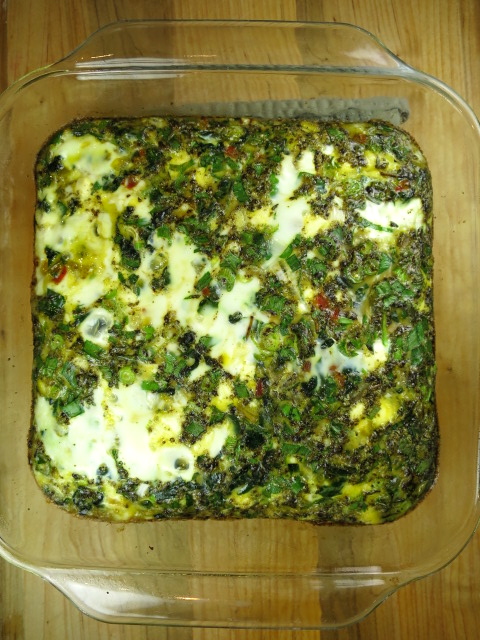 Artichoke hearts, red onion, mushrooms, and corn make up the basis of this egg dish. Mix in 2% cheddar cheese and you have an ooey-gooey cheesy delight. A dash of tabasco adds just the right amount of spice.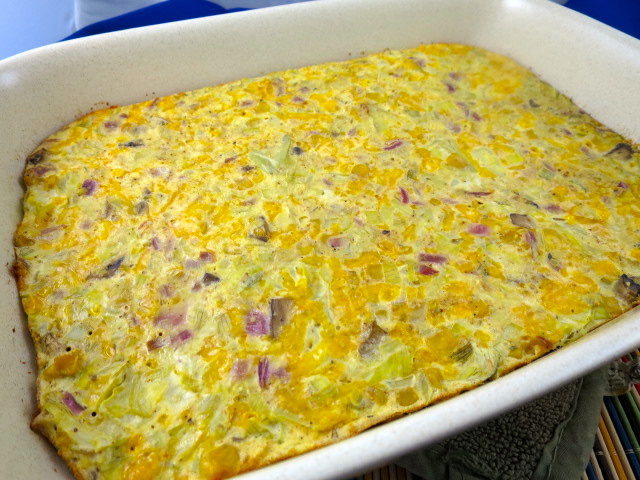 This is rather simple to whip up and everyone in my family loves this! The key is getting really good heirloom tomatoes.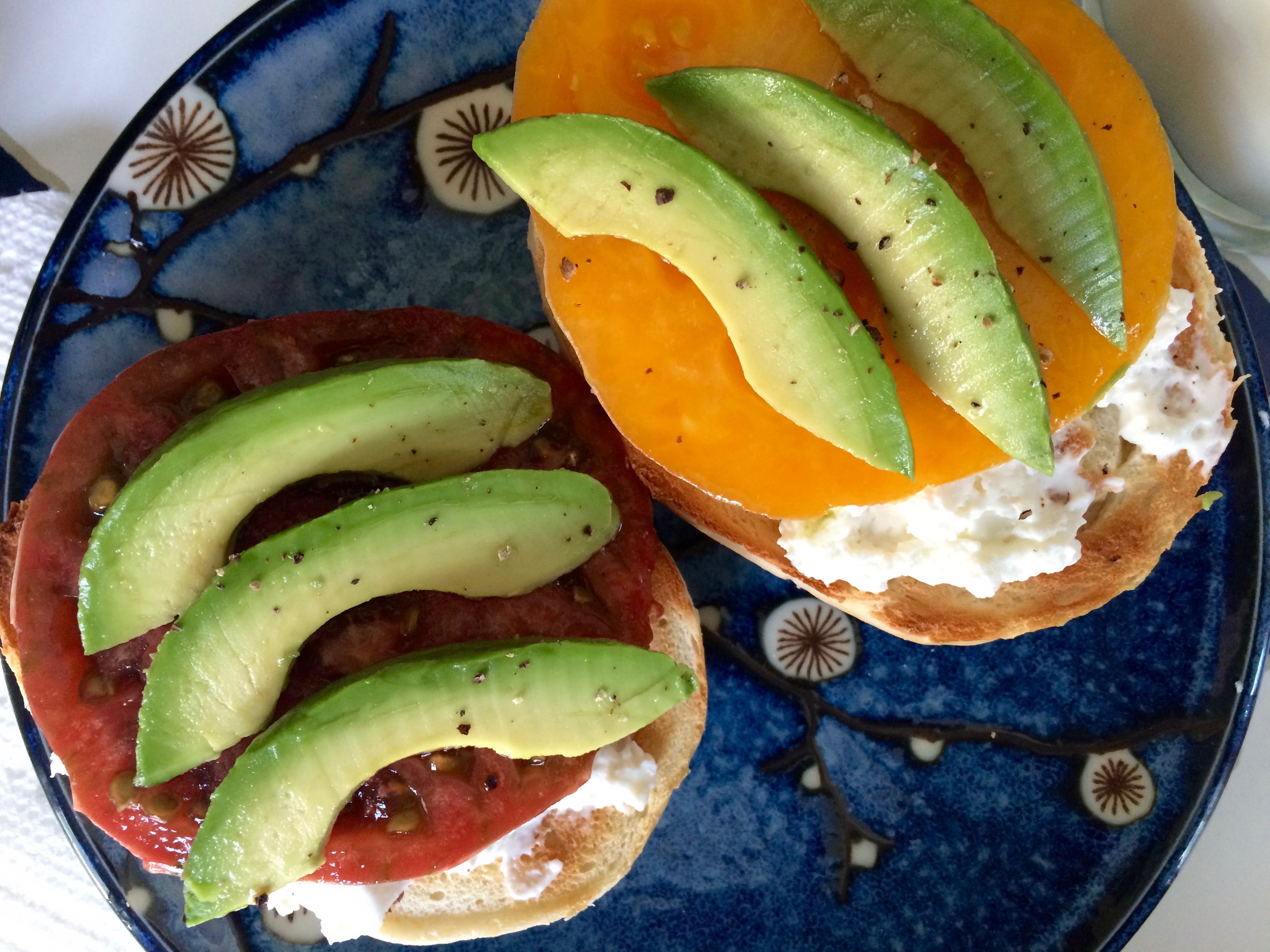 This is another one of our favorites! Recently we have been making a tropical version but the blueberry and chia version is a staple in our home. One great attribute of this breakfast is that you need to make it the night before. We have kept these in the fridge for up to four days. This is so creamy that it can pass as a dessert! really.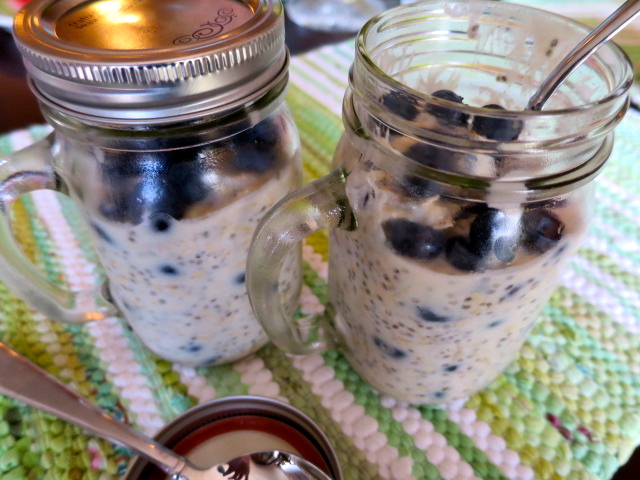 I said that there would be more oatmeal based breakfasts! I really do enjoy my oatmeal 🙂 This version feeds the family. As this dish bakes in the oven a sweet aroma fills the home. As the kids wake up and meander down the stairs they are greeted with a scent that makes their mouths water before they even step into the kitchen. This is a sweet and healthy way to greet my family in the morning.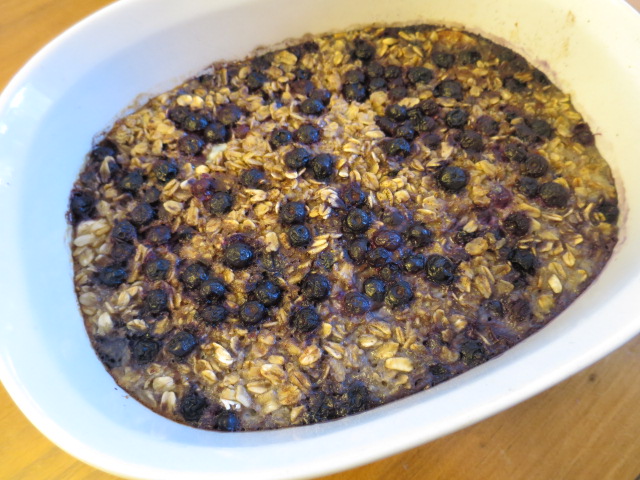 There you have it! Five of my favorite quick and healthy breakfast ideas. Actually you can count it as six if you add in my almost daily bowl of cinnamon apple oatmeal that I am enjoying as I write this post 🙂 Wishing you a wonderful weekend and many healthy days ahead!
What are some of your go-to healthy breakfast ideas?