One of my new go-to recipes is so easy, so delicious, so healthy and absolutely filling, that I cannot believe that I have not tried this sooner! I know this might not be new to you, but this is a new one for me. Since my discovery, I now start many of my mornings with Overnight Oatmeal. Who knew? OK, maybe many of you, but just in case you haven't aleardy heard of the wonders of this breakfast meal, I thought I'd share it today. Overnight Oatmeal has made a huge difference to my life. OK, maybe not that big – but it is making a difference to my morning routine, and I am sure it is helping my health since this fast and easy recipe is filled with nutrients and those ever important antioxidants.
Let me just repeat myself one more time. I love this recipe because it taste good, is easy, fast, healthy, and filling. If you are like me and you have not ever tried Overnight Oatmeal before, you need to try it!
I will admit, I was nervous about trying this recipe that I found on BuzzFeed, I had not ever tried adding chia seeds to my food before this recipe. Think about it, I grew up with Chia Pets. Ch-Ch-Ch-Chia Pets. – Remember the commercials? If not, well here you go…
Well that is what I think of when I look at a bag of Chia seeds. That and the fact that I had heard that when you mix the seeds with liquid they turn a bit gelatinous. Hmmm, I remember slathering the seeds onto the side of my terra cotta dog. Gelatinous and slimy. Well, if I can get past that visual so can you.
Since then, I have learned there are so many health benefits to chia seeds. They are packed with nutrients, are a high quality protein, high in fiber, and are loaded with antioxidants.  Adding chia seeds  to the Overnight Oatmeal tends to transform the recipe into an oatmeal pudding of sorts. Simply delicious and healthy.
Overnight Oatmeal with Blueberries and Chia Seeds Recipe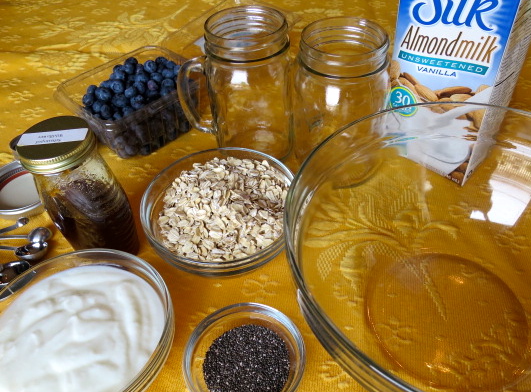 INGREDIENTS 
½ cup rolled oats
½ cup unsweetened almond milk
½ cup nonfat Greek yogurt
1 tablespoon chia seeds
1 teaspoon honey
½ cup blueberries
DIRECTIONS
Mix all ingredients together in a bowl until thoroughly combined. Store in an airtight container – I use mason jars and refrigerate. The Oatmeal needs to refrigerate for at least 6 hours, but not longer than 24 hours. How easy was that?
Recipe originally from BuzzFeed's Clean Eating Challenge
I doubled the recipe below, since I was making it for my mom and myself.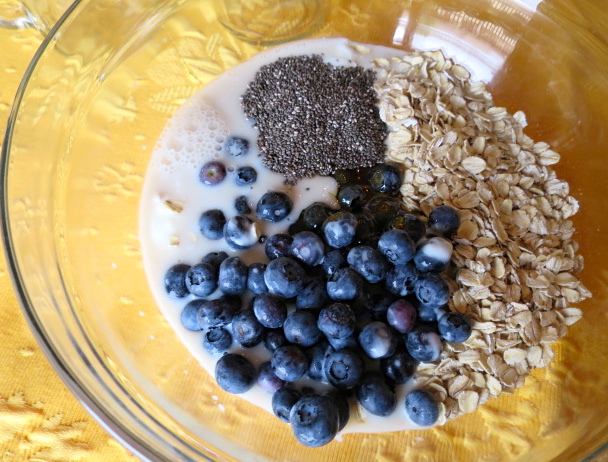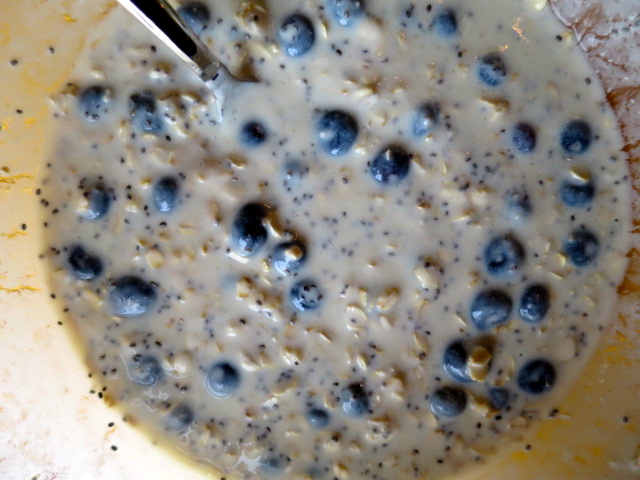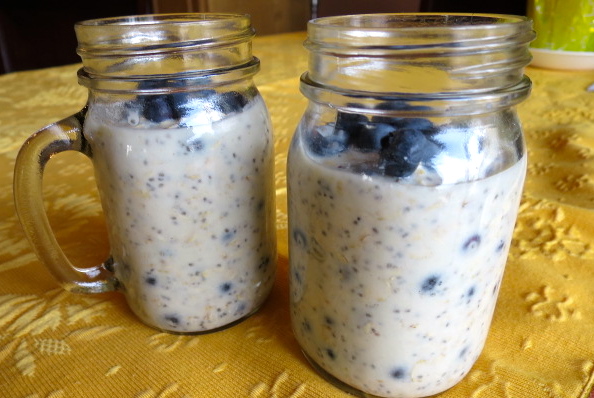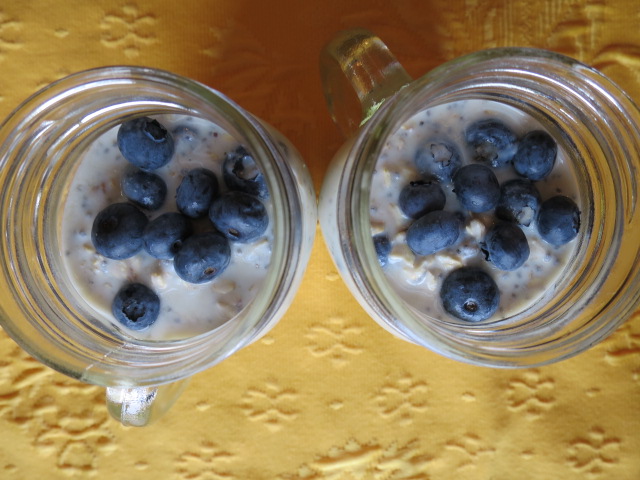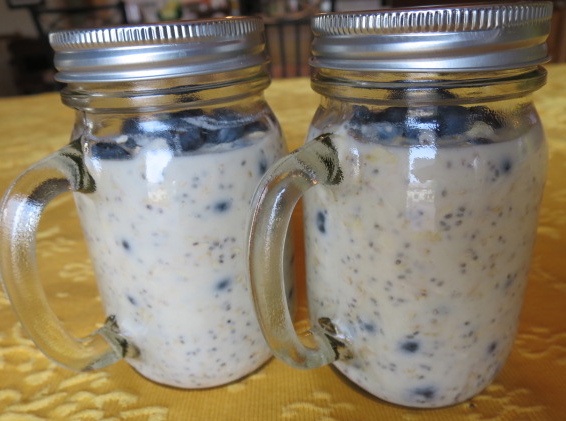 That means that if you want this for breakfast you need to put it together the night before. It takes less than five minutes and it is ready to pop into the refrigerator. My only complaint is that I would like to be able to make up a week's worth if this and just pull it out of the fridge each morning. I'm not sure what would happen if you kept it in the fridge for longer than 24 hours – I have not tired it.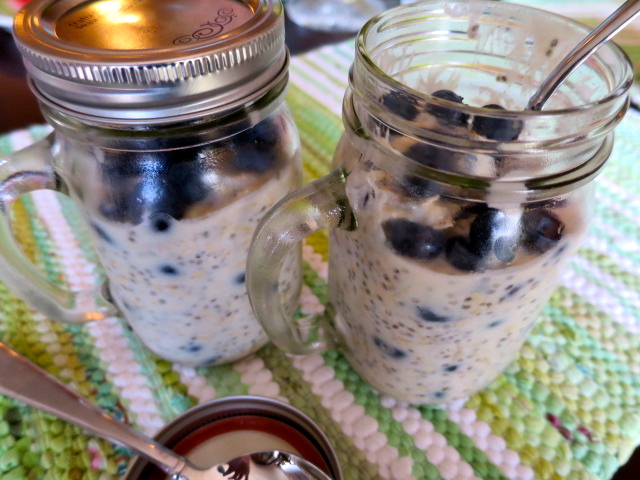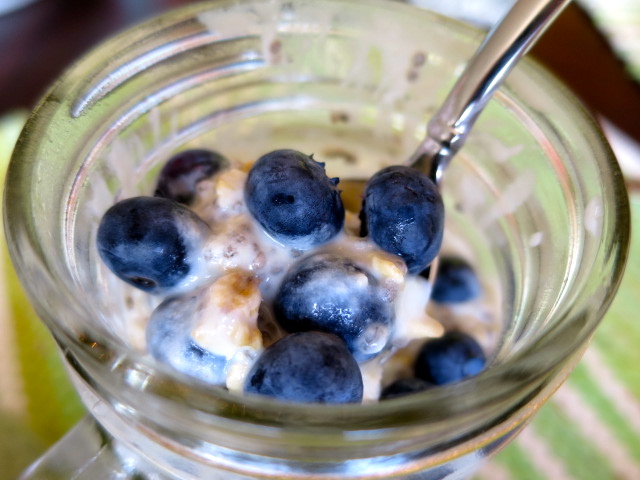 If you have made this in the past I would love to know if you kept it for longer than 24 hours or if you have used any other combinations of fruits. What has worked for you?
Verify an online drugstore before you purchase medications