Anyone who has ever participated in an endurance event knows how important a healthy gut is. They also know how much time, hard work, dedication, and discipline goes into training and getting yourself prepared for race day. Nothing new on race day is always rule number one. All routines and habits from what you put into your mouth for fuel to what you wear on your body needs to be tried and true. Unfortunately, like so much in life, the best-laid plans can and sometimes do go awry.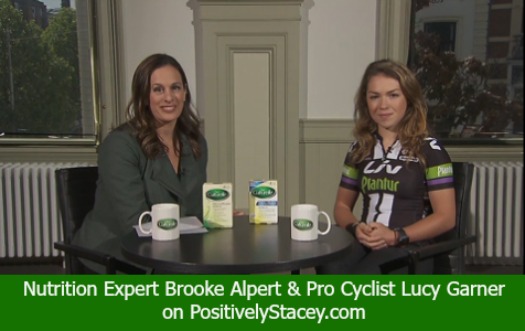 I was very excited to speak with pro cyclist Lucy Garner about how she prepares for her races, about what her training schedule looks like, and what she does to prevent gut problems on race day. Lucy won her first junior world title at a road world championship in Copenhagen, returning a year later to claim a second world title at Valkenburg, Netherlands. Joining the senior levels at the start of the 2013 season, she claimed her first professional victory on the opening stage of the Tour of Chongming Island in Shanghai, China.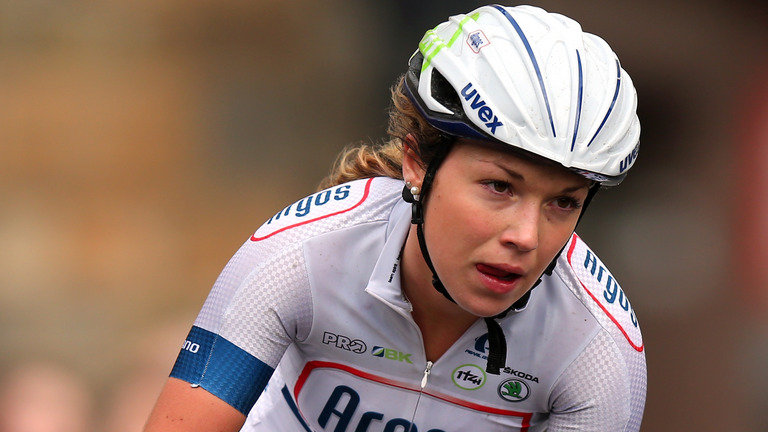 I was also excited to talk with her about motivation and how does she stay motivated to put in those long training hours. Motivation is something that I always struggle with! I need to have a race scheduled on the calendar in order or me to continue to train. You would think that by now I would have learned to just get out and exercise on a regular basis. But if I don't have anything concrete to train for with a looming deadline, I become very haphazard in my exercise routine. Sad, but true.
I also spoke with Brooke Alpert, M.S., R.D., C.D.N.. Brooke is a nationally recognized nutrition expert and author of The Sugar Detox: Lose Weight, Feel Great and Look Years Younger  and Healthy Eating During Pregnancy. A former tri-athlete, Brooke is currently focusing on how nutrition can fuel our daily race in life.
Even if you don't consider yourself an athlete, I agree with Brooke – we are all training for a marathon. This marathon is called life! Most of my days – and I am sure yours as well – feel like an endurance event! Morning routines, kids, work, after-school activities, dinner, laundry, bills, emails, exercise – Wow, it adds up so quickly! The demands on our time and energy are huge! So yes, each and every one of us is participating in a daily endurance event!
Take the time to check out this interview – some great tips on staying healthy and keeping your body in performance ready shape.
Some important take-aways: In order to perform at your best level you should hydrate, rest, stretch, move, and take a probiotic to help keep your gut healthy. I had no idea that 70% of our immune system is in our gut. I know what I am adding to my new training routine. Because whether I have a race on the calendar or not, I am always taking part in this marathon called life.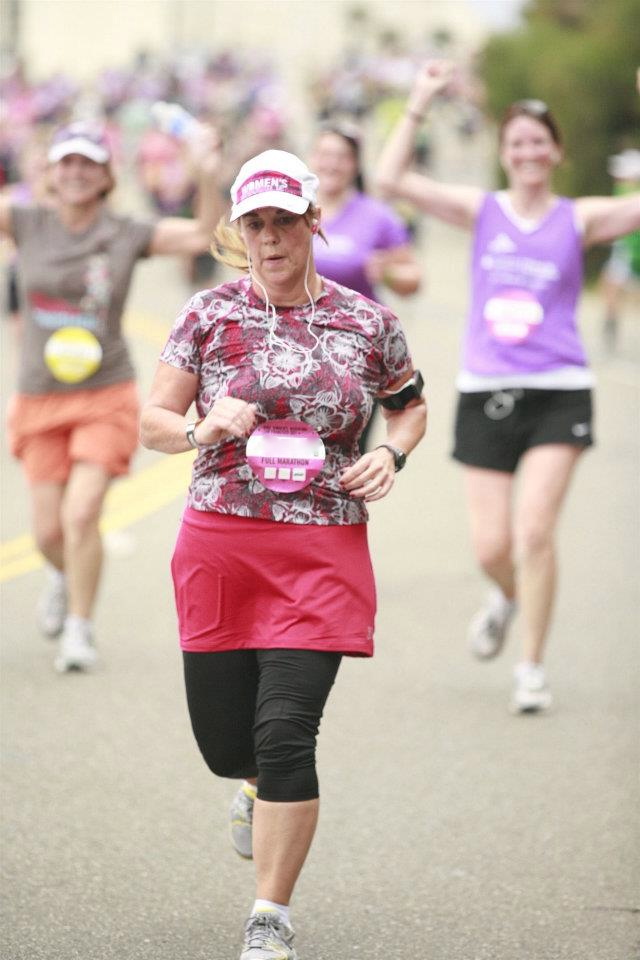 What do you do to stay motivated? I'd love to hear your ideas!
This interview opportunity was sponsored by Culturelle® Probiotic.
Transparency of Medication Prices