This shop has been compensated by Collective Bias, Inc. and its advertiser. All opinions are mine alone. #WhatAGrillWants #CollectiveBias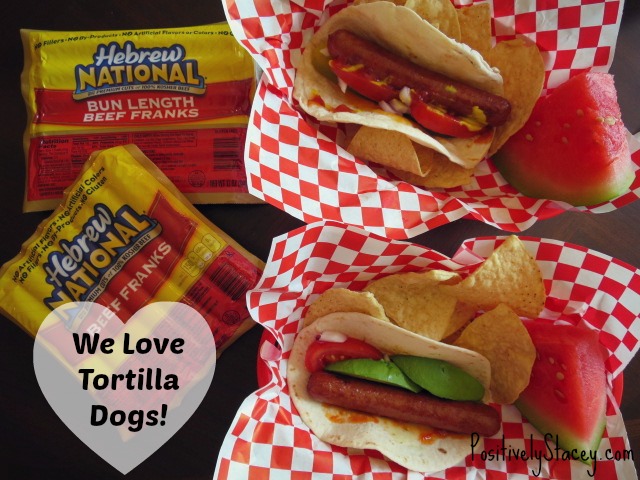 A long time ago, on a lake in Northern California, a group of house boaters were hungry. Looking around them – a dozen adults and twice as many kids – sunbaked and tired from a day of waterskiing – they saw that they had plenty of franks to grill but no buns were to be found.  "Tortillas!" shouted one, "I have a bag of torts." And so that day, our tradition of tortilla dogs was born on a houseboat.  Enjoyed by all – friends and family – as we vacationed together on Lake Shasta.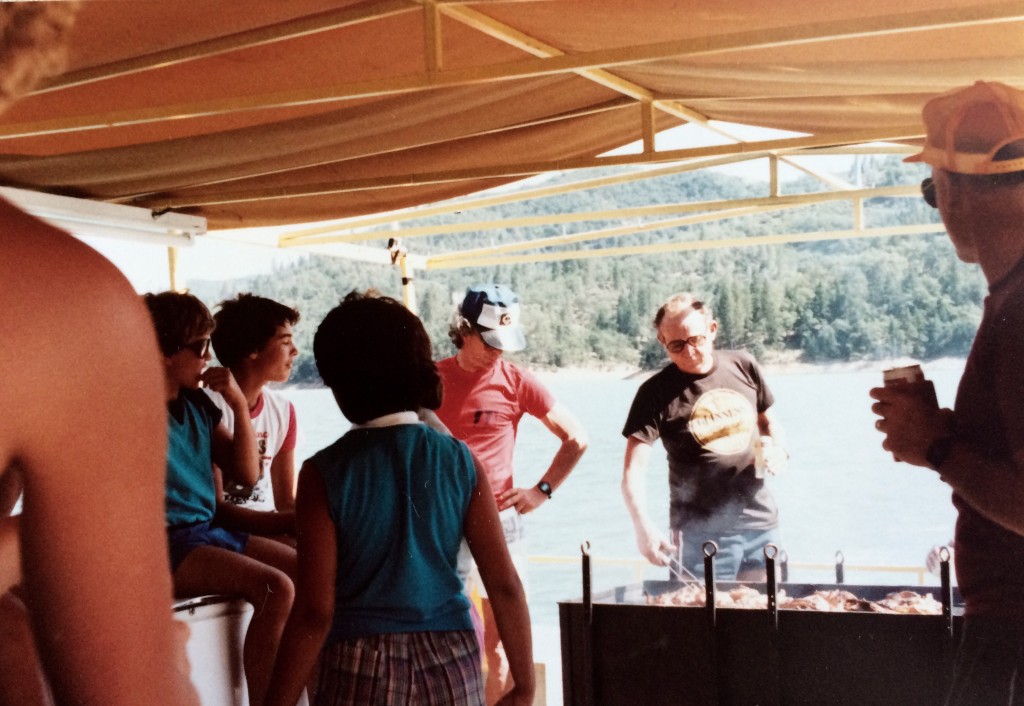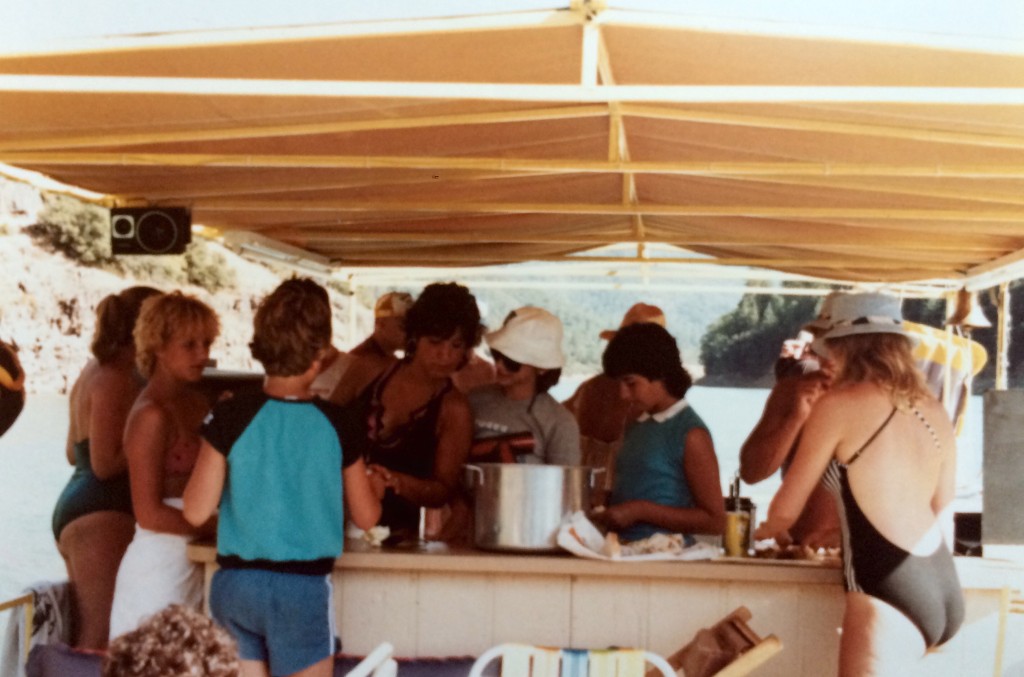 Tortilla Dogs quickly became a camping and boating staple. They accompanied us on trips to Angel Island were we would go crabbing, Tomales Bay were we would go oystering, the Delta for house boating, and Gualala Campgrounds were we would go diving for abalone. I suppose the tortillas were easier from my parents to pack, but the reality was we all simply loved them! Once we started using tortillas to wrap up our dogs in, no one ever seemed to miss the buns.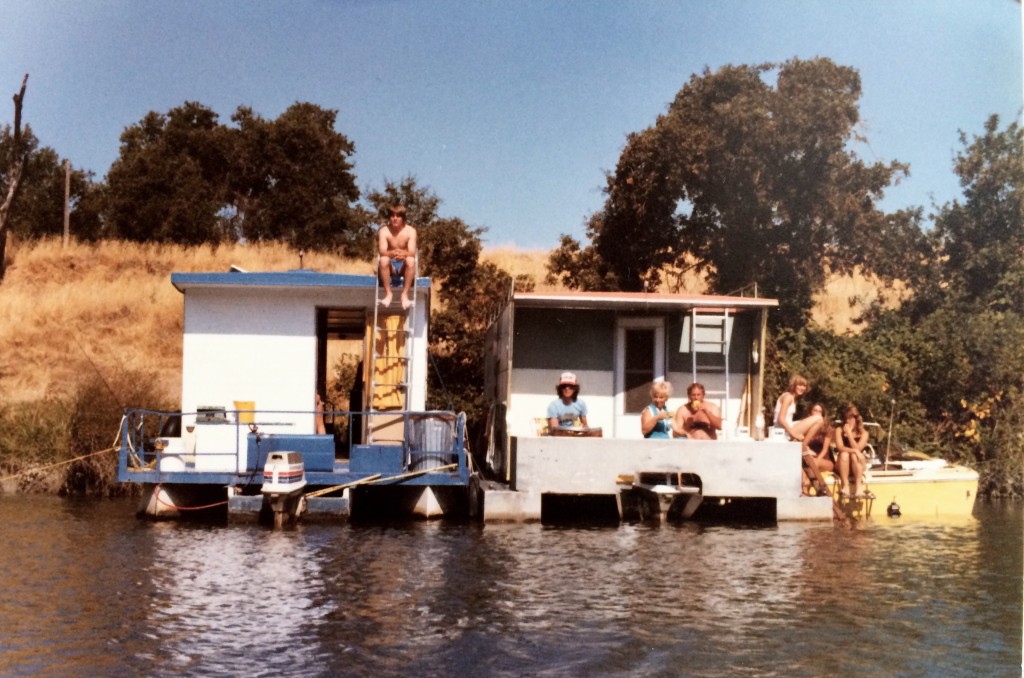 The best dog to wrap up in a tortilla is hands down Hebrew National – the only kind of frank that I will buy! It is made from premium beef – and I can taste the difference. This week I am visiting family and friends, so what should we grill up when we all get together? Tortilla Dogs of course! They are so very gooooooood! And as my dad proclaimed, "The best dog around!".
Tortilla Dogs: A House Boating Creation
There is no right or wrong way to top a Tortilla Dog – Just start with Hebrew National and add your favorite toppings and condiments. Here are a few of our favorite fixings!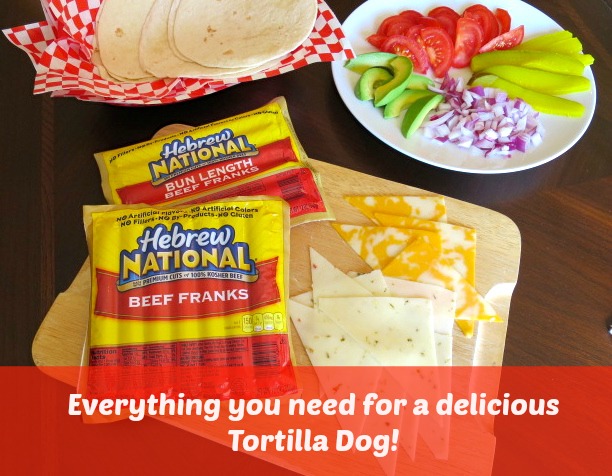 First things first – get your toppings ready. As you can see we tend to keep it pretty simple. Chopped red onion, sliced tomatoes, sliced avocado, and dill pickle spears. We also like a slice of cheese – Colby, Cheddar, and Pepperjack are our favorites. While Hebrew National Franks are Kosher, the combination of franks and these toppings may not be Kosher.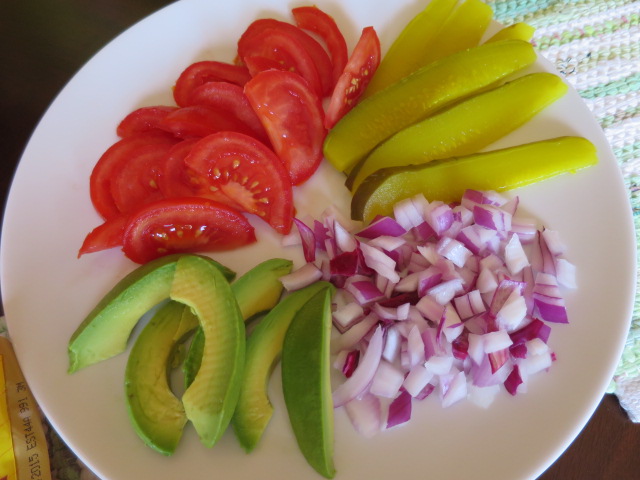 Then it is time to fire up the grill. Grill the Hebrew National Beef Frank over a medium flame, rotating as needed to cook evenly. Get them sizzling and popping! As the franks get close to being done, toss on the tortillas. Grill for a minute, turn over, and top with cheese.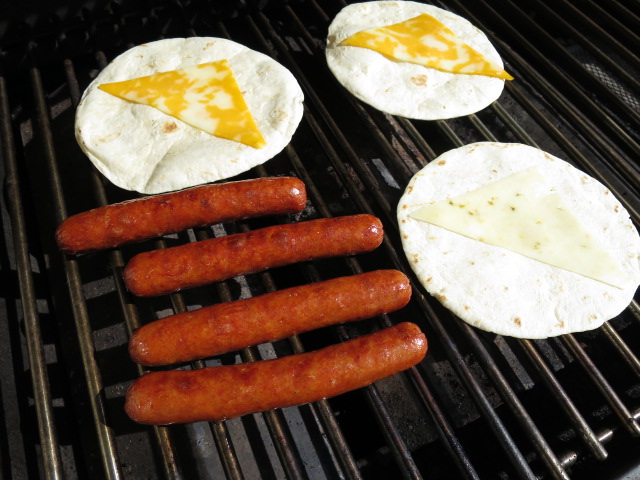 Doesn't that look good! Time for the toppings!
A grilled Hebrew National Beef Frank with Colby cheese, sliced tomato, dill pickle, red onion, ketchup, and mustard – YUM!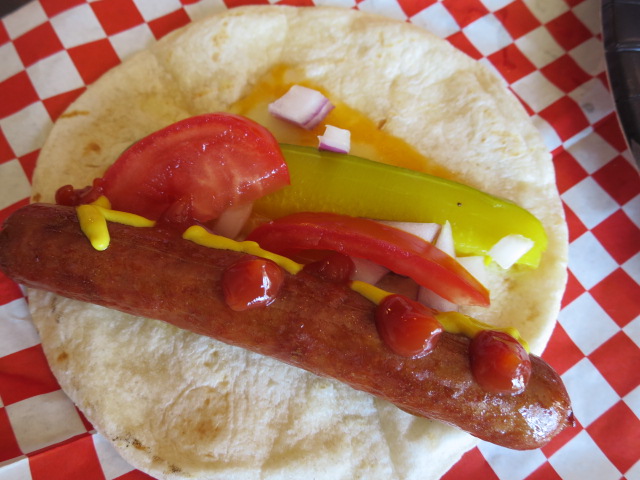 A grilled Hebrew National with Pepperjack cheese, sliced avocado, tomato, and sriracha ketchup – TASTY!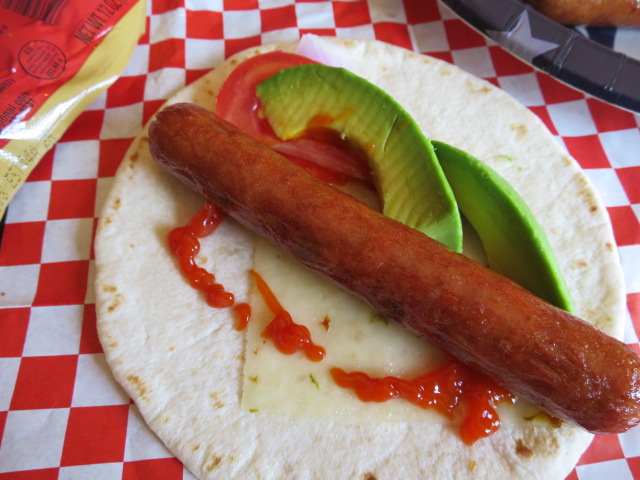 Or a grilled Hebrew National with just Cheddar cheese, ketchup, mustard, and dill pickle – DELICIOUS!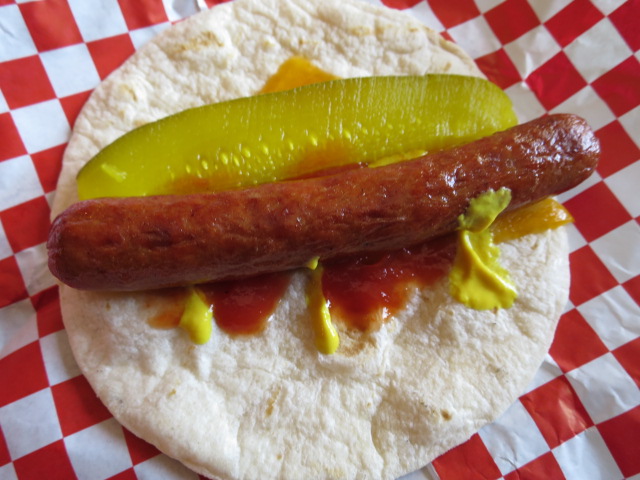 No matter how you top your Tortilla Dog, When you start with Hebrew National Beef Franks, they just can't be beat! They are simply the best! What makes a Hebrew National kosher hot dog premium? It's all about what makes the cut (and what doesn't). They are choosy about what goes into their franks  – and I am choosy about what I feed my family – they use only premium cuts of 100% kosher beef from the front half of the cow and then choose the best from that. No artificial flavors, colors, fillers or by-products. When your hot dog is Kosher, that's a hot dog you can trust! For more summer fun with Hebrew National, visit facebook.com/hebrewnational. And right now Kroger's (and Kroger banner stores) are offering a summer savings on Hebrew National Franks  – you can save up to $2.00 on their all-beef franks!
Find them in the cold meats and cheese aisle.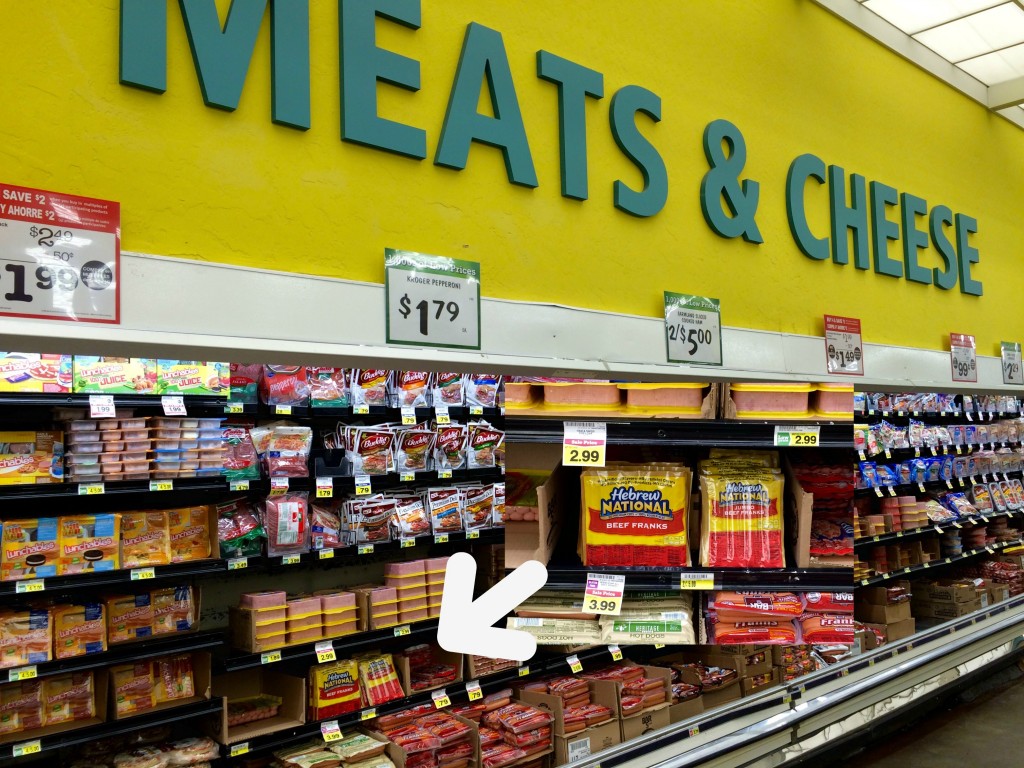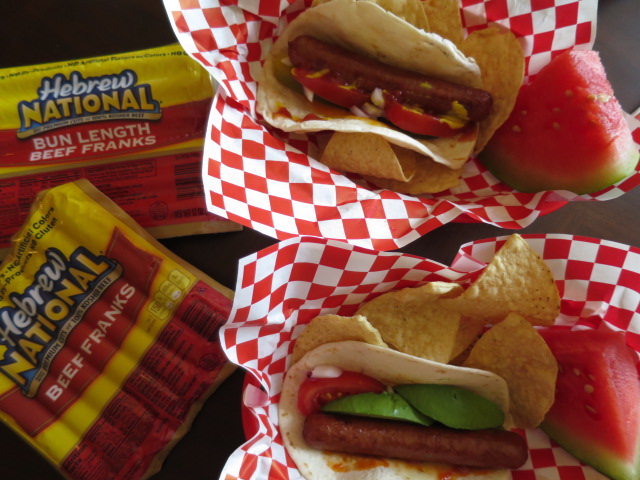 So there you have it, Tortilla Dogs is how we eat hot dogs in our home!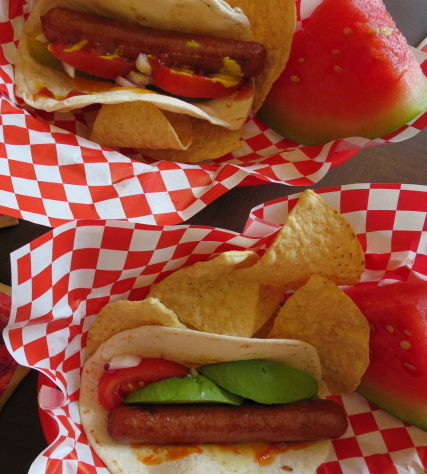 Ever since they were first created on a house boating trip in the lates'70s.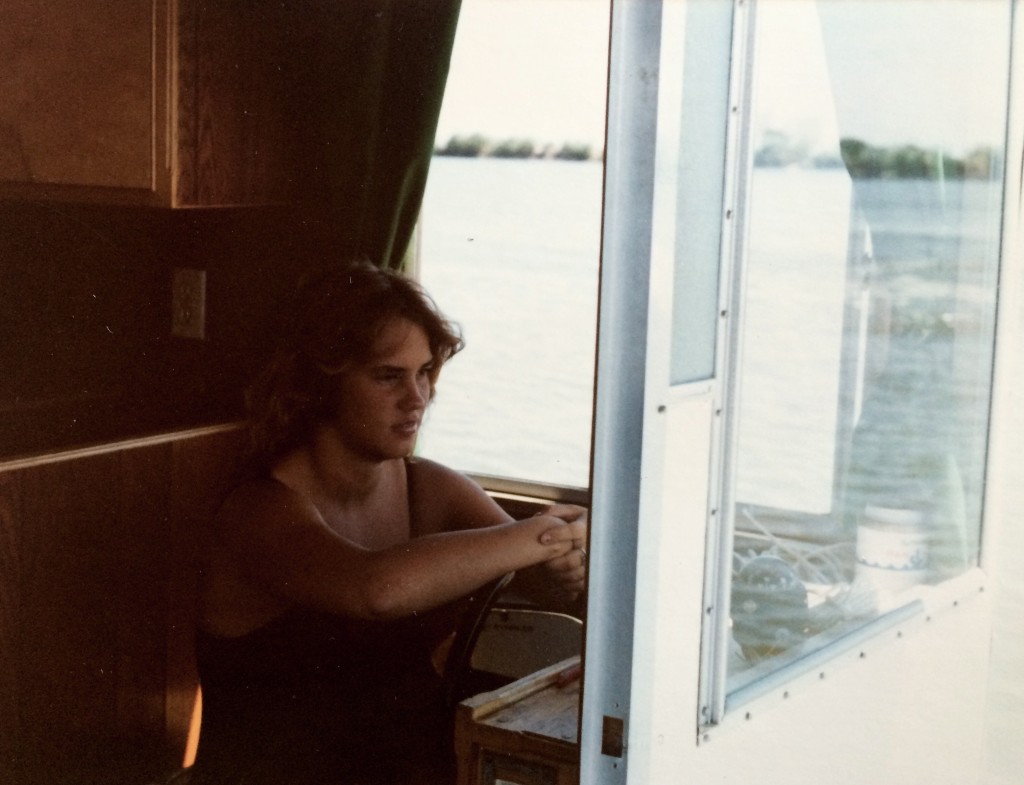 What's your favorite way to prepare Hebrew National hot dogs? I'd love to hear how you enjoy yours.