I am not sure if a three stop beer bar crawl is a legit crawl, but I can tell you the places we visited are most definitely legit! Last weekend was Father's day and since my kids (the two currently in California) spent the day with their dad, and my hubby's kids were away on vacation with their mother (we celebrated Father's Day before they left with a picnic at the beach) it was just Gavin and me.
Since it was Father's Fay sans kids I planned a day just for Gavin. The day started with an amazing breakfast followed by a trip to San Francisco to taste more than a few beers.  While I enjoy a beer every now and then, beer really is Gavin's thing. It was Father's Day – he got to get tho enjoy the beer crawl and I was his designated driver. He loved it!
First stop: Monk's Kettle in the Mission

This place was not only the first stop, but ended up being Gavin's first choice. With over seven pages on the menu devoted to their beer selection – you had lots to choose from. And the fact that they pour Pliney the Elder from Russian River is a huge plus. This is one of Gavin's all time favorites! He told our waitress what types of beer he prefers and asked her to choose a flight for him.  He was thrilled with her selection!
They also have an excellent food menu to accompany all of the beers. We enjoyed a flatbread with prosciutto. yummy!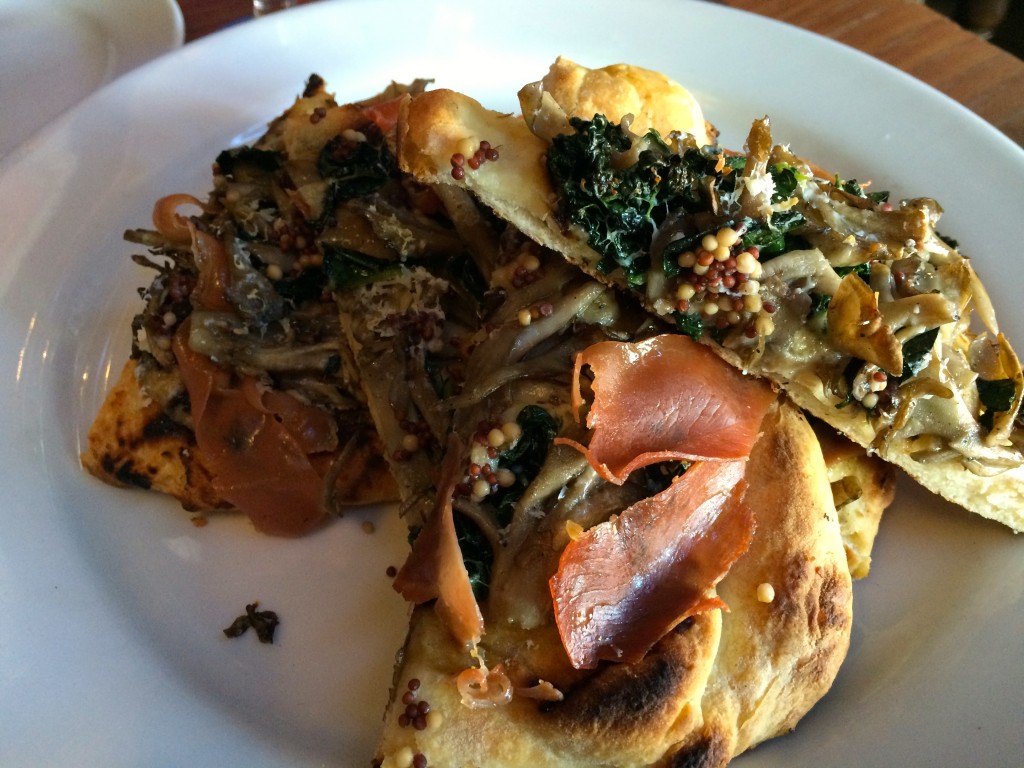 Second Stop: Zeitgeist in the Mission
This is a fun hipster, old-school funky kind of place! Great music, black and red brick on the inside with low ceilings, graffitied walls, and a pool table. You walk past the long bar and find the entrance to their outdoor beer garden! They have a large outdoor area filled with picnic tables, trees, and shade umbrellas. A great place to hang with friends and spend hours chatting and enjoying drinks and food.  We opted for no food, but I saw a lot of great looking burgers walk past us. While Gavin enjoyed a few more beers – they have a large selection on tap,  I finally caved and ordered one of their Bloody Mary's. After about a dozen walked past me I finally decided to try one. I would say they are very popular for a reason. Yes! It was good. And yes, Gavin drank most of it for me 🙂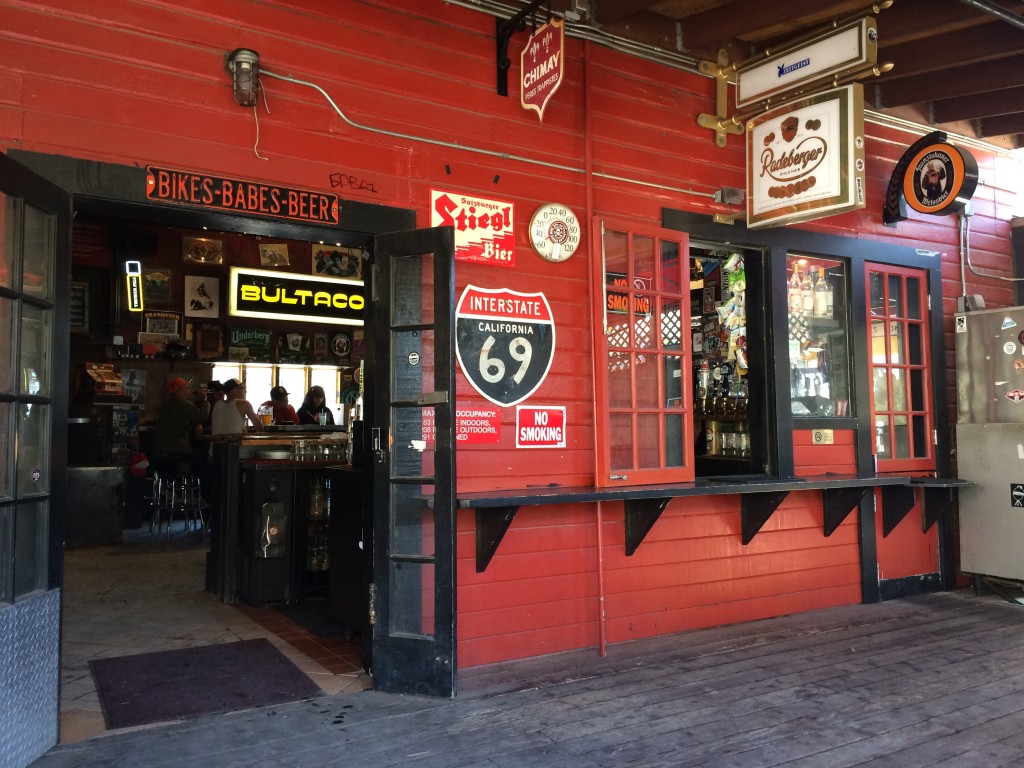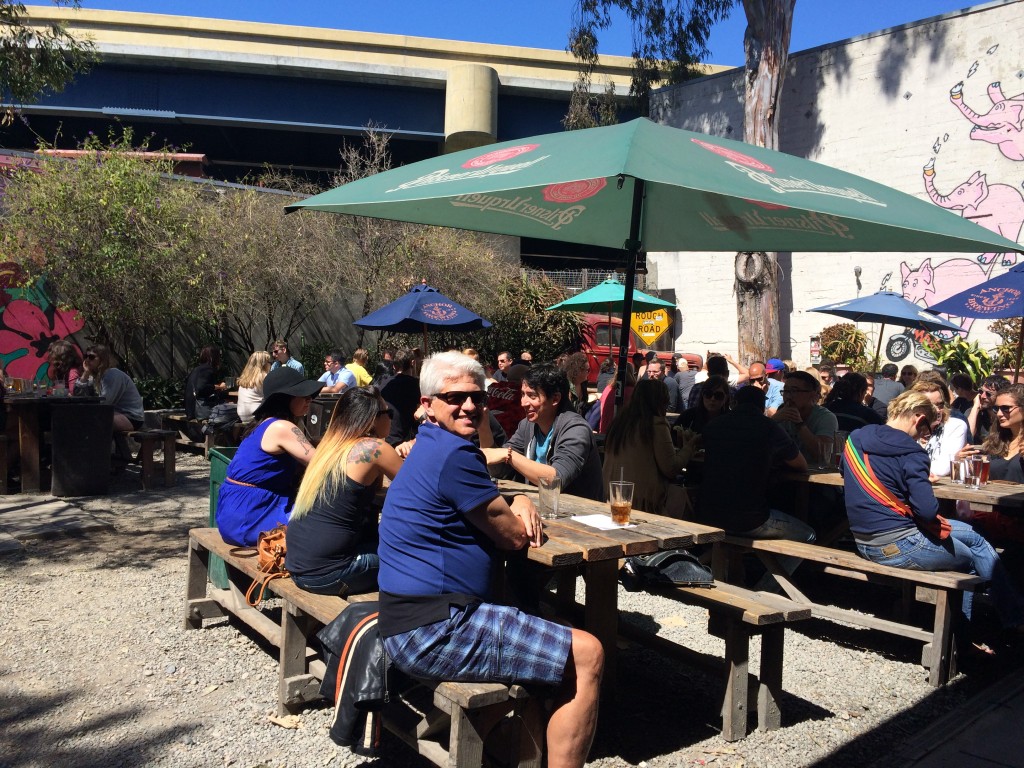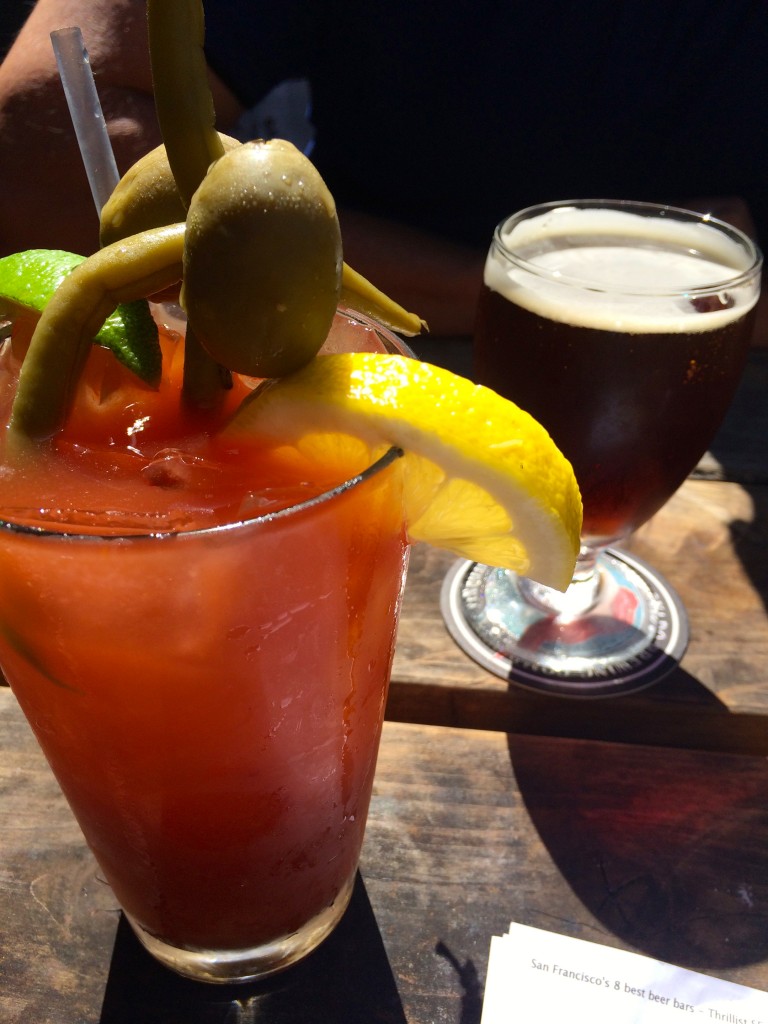 After hanging in the beer garden for a while we walked around the Mission district and found Taqueria Los Coyotes and had amazing tacos! This was a real find. Simply delicious!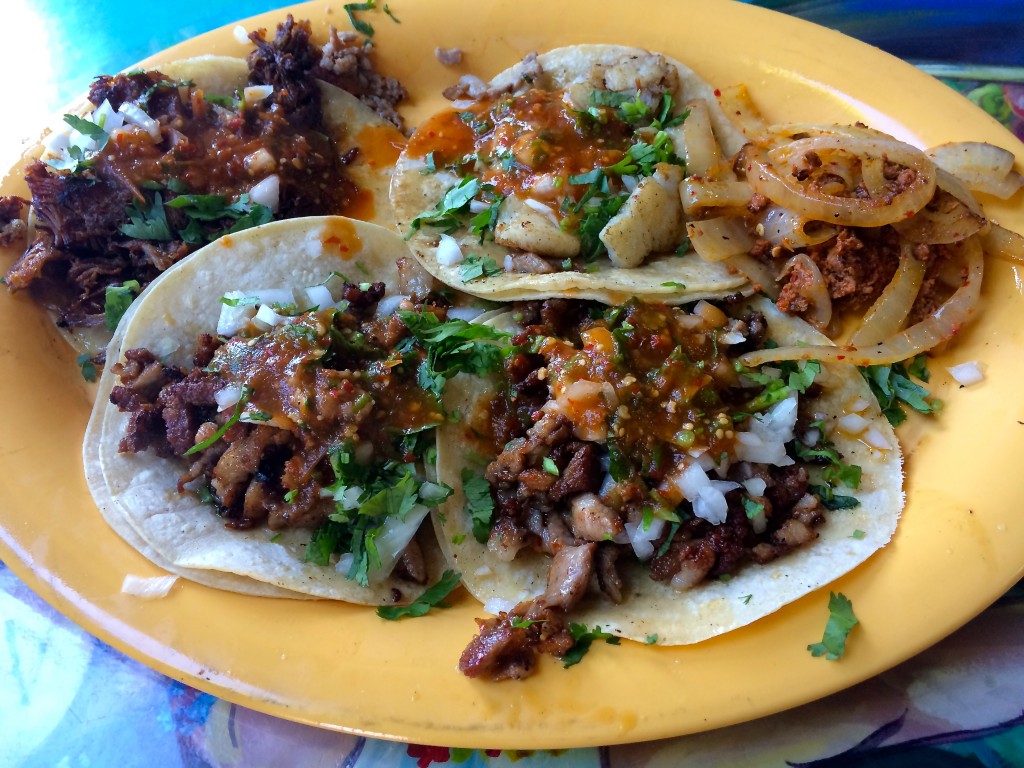 Third Stop: Mikkeller Bar in Union Square
This was our third and lost stop and by far was the most upscale of the bunch. Walking down Mason though the neighborhood block was a bit sketchy. Just far enough off Union Square to get a bit run-down, but then walk in the front door and you are met with a very nice upscale modern bar. This Danish bar has 42 beers on tap and a menu that included a lot of sausages and cheeses.  Our neighbors sitting at the bar ordered one of the meet and cheese platters and it looked divine!  Great service!
There you have it! Our Father's Day sans kids. We throughly enjoyed roaming San Francisco together, and Gavin throughly enjoyed tasting so many great beers. Each of the three beer bars that we visited were very different from each other – each providing their own unique experience. I definitely look forward to heading back to Zeitgeist with a group of friends to hang and chill in their garden. And enjoy another Bloody Mary! Gavin plans on returning to Monk's Kettle for their amazing selection of beers. And if you are shopping Union Square Mikkeller is a great recharging stop.
If you plan on going:
The Monk's Kettle: 3141 16ht St. San Francisco, CA 94103, http://monkskettle.com
Zeitgeist: 199 Valencia St. (corner of Valencia and Deboce) San Francisco, CA 94103, http://www.zeitgeistsf.com
Taqueria Los Coyotes: 3036 16th St. San Francisco, CA 94103
Mikkeller Bar: 34 Mason St. San Francisco, CA 94102, http://mikkellerbar.com
Interested in ordering prescription remedies over the internet