Tucked away in a San Francisco neighborhood is a gem of a find! On 16th Avenue between Moraga and Noriega Streets you will find a 163-step mosaic staircase.
My friend Mary drove to SF recently with me to keep an eye on me as I swam Aquatic Park in preparation for my swimming from Alcatraz Island. When she hopped in the car, she had with her Via Magazine published by AAA opened to the page highlighting these steps. So this side excursion was added to our itinerary for the day. According to Via Magazine, this staircase is the result of neighborhood collaboration. Aileen Barr and Colette Crutcher spearheaded this project, and with the help of volunteers they were able to transform the staircase into a beautiful piece of art. Let me say that again, a BEAUTIFUL piece of art – hidden in a San Francisco neighborhood for all to enjoy!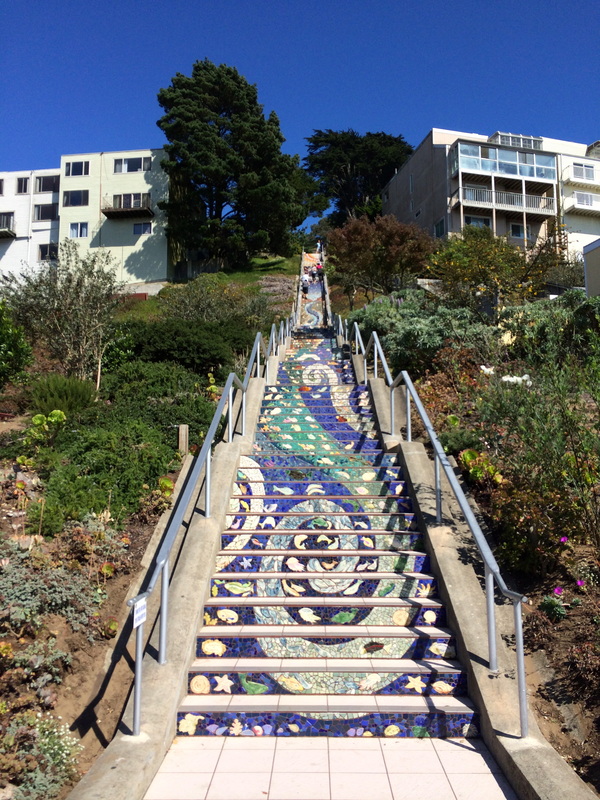 As you climb the staircase you will notice that there is a story to be told. The earth at the bottom is filled with squirrels, plants, and insects. This then gives way to the sky filled with birds. You then come upon a river flowing down filled with fish surrounded by sea life – starfish and shells. Swirls of water with leaping fish and frogs then stream back to the land filled again with flora and fauna.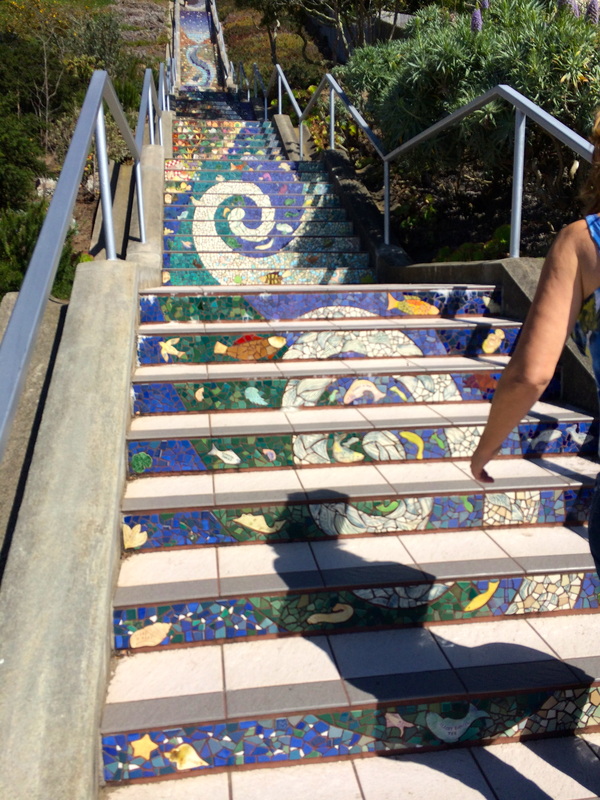 The staircase is tiled with bits of tile, gems, stained glass, and mirror. You will find many tiles of birds, flowers, bees, and fish all imprinted with names of donors that helped fund this project. I especially love the bird with the custom imprint of the message, "Let's Fly". It was a very poetic note to one climbing all 163 steps up above the city.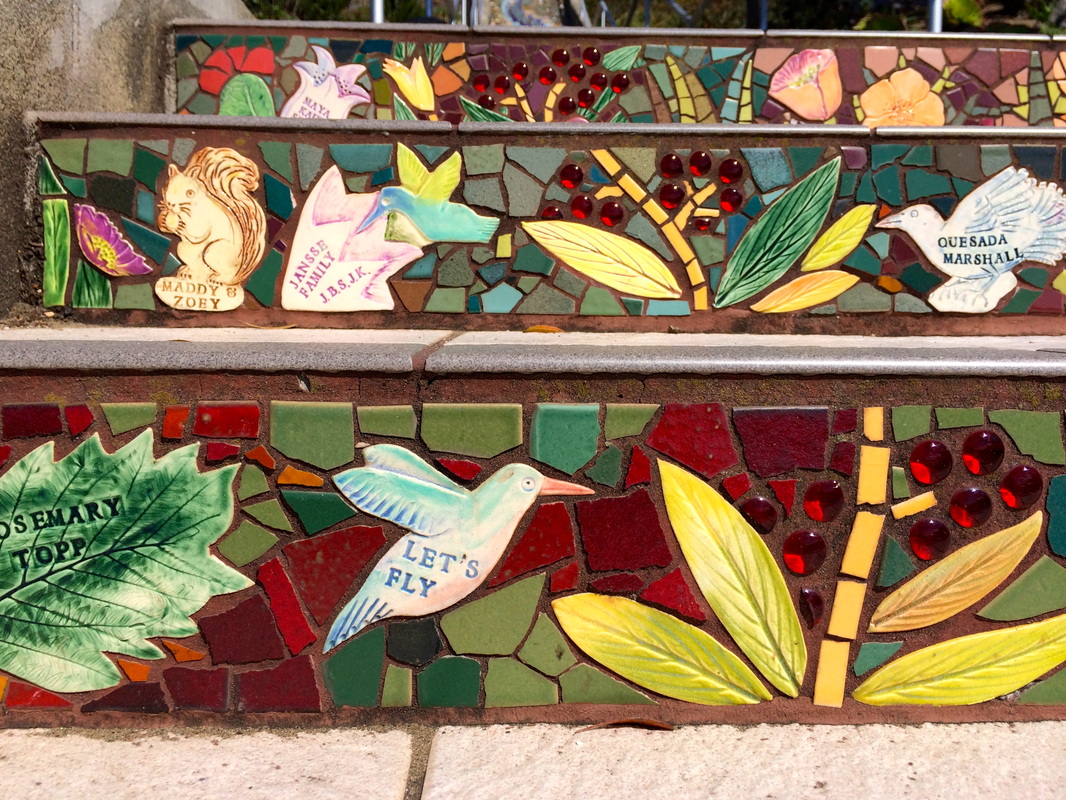 Above the land and river the mosaic opens up to the night sky with a large mirrored tiled crescent moon. The mirror tiles make it sparkle and shine just like a nighttime moon. Little yellow stars dot the perimeter.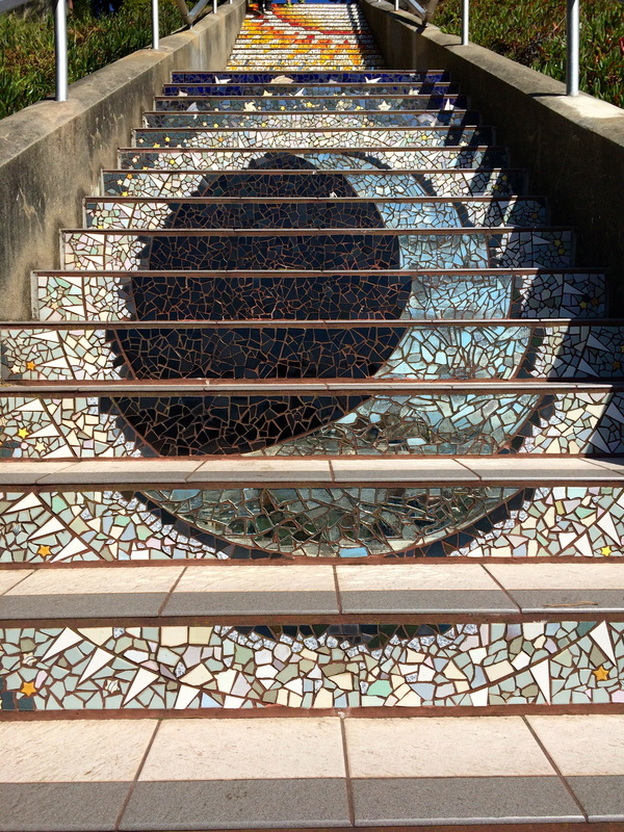 As you reach the very top you are treated to a magnificent sun shooting sunbeams of yellow, orange, and red. You can feel the energy as you reach the top and look out over the vista. From this standing point you can see the Pacific Ocean. With a slight turn to your right you have the Golden Gate Bridge peaking out from around the corner.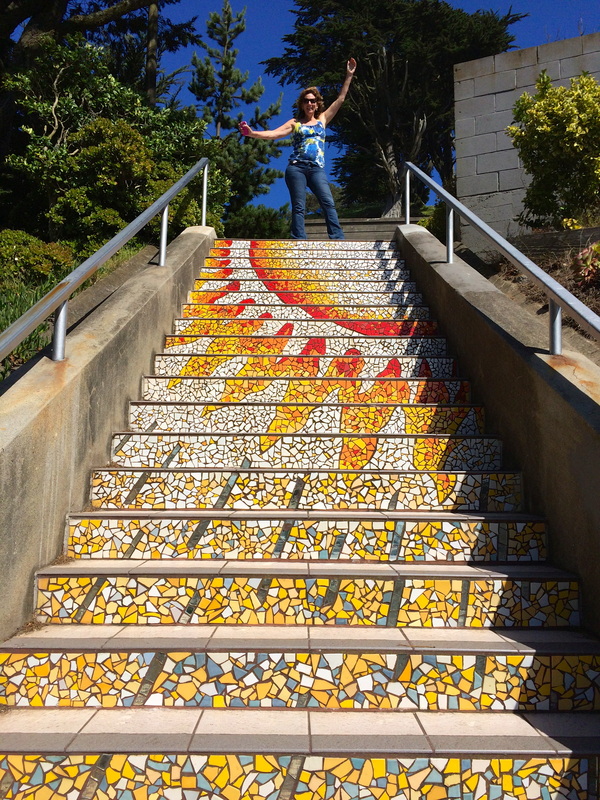 Once at the top, you need to come back down. Since you do not see the steps during your decent (unless you turn around and look back up) you will notice all the beautiful flowers and plants lining the steps themselves.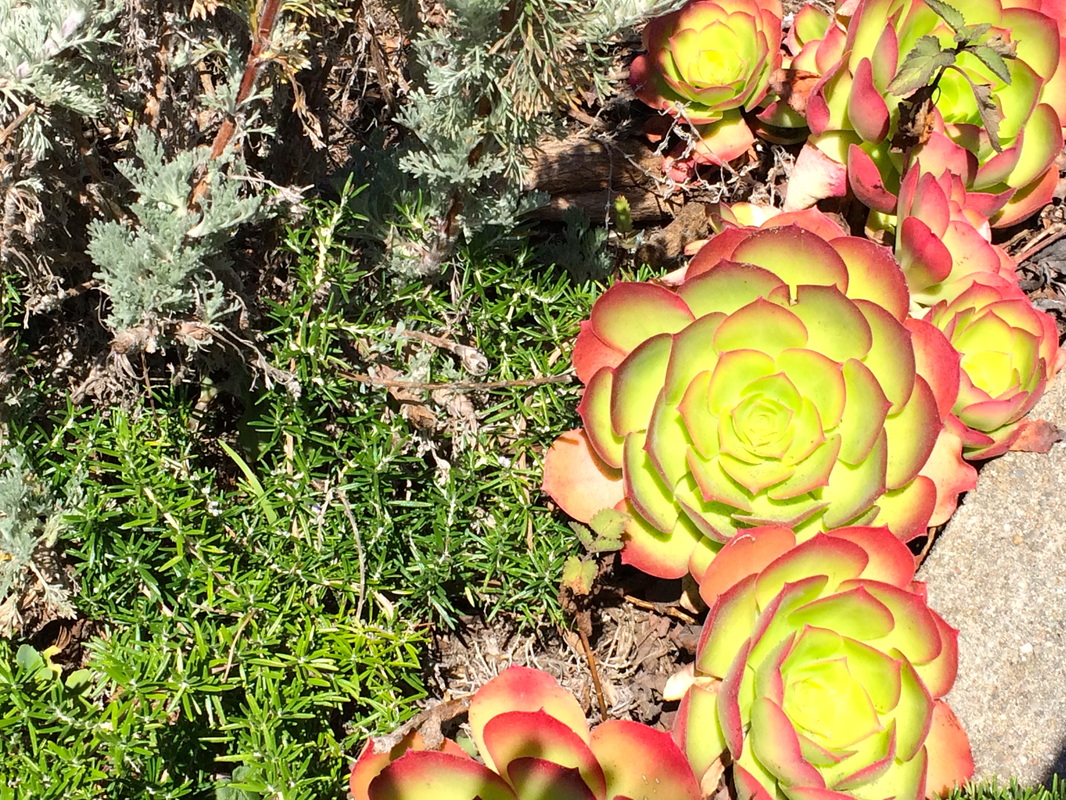 Easy to find and worth the diversion from you itinerary, this is a spot worth exploring. Thank you, Mary, for adding this to our day!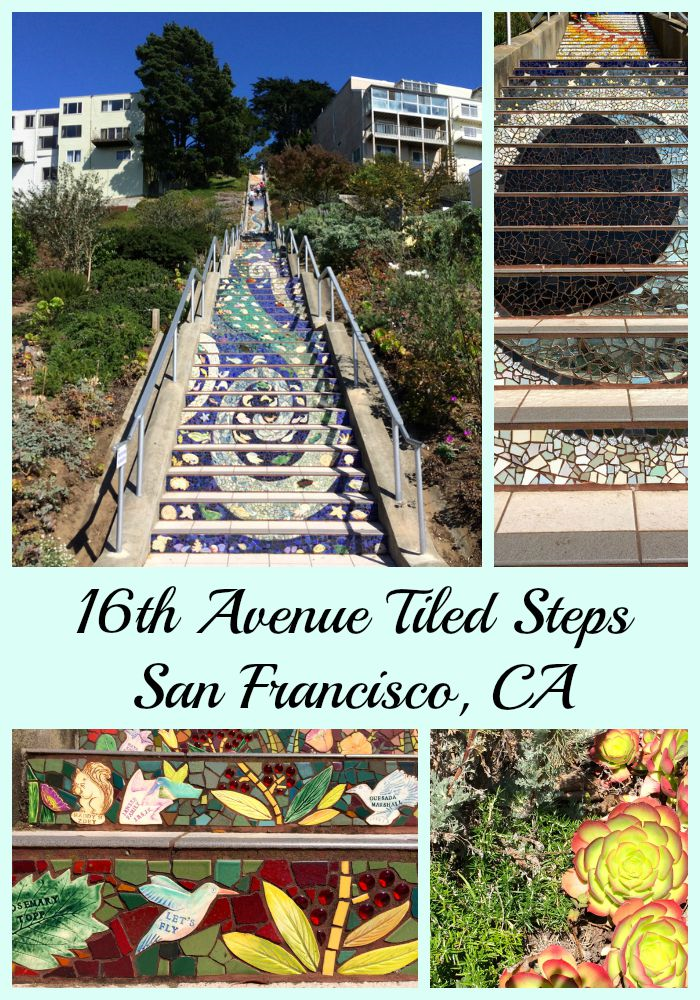 Sexual Health: Prescription Drugs VS Herbs