The rain has finally hit Northern California. We have had a really dry winter, which means we are heading into a drought. So the rain we received all weekend and the predicted showers this coming week is greatly needed and welcomed. This is also the week I have off from teaching as it is Spring Break.  I have a very busy week planned with a very long to-do list of projects. I am excited to have this time at home to get my spring cleaning and spring planting done! Yes, this is how I plan on spending the majority of my break.
I have been out looking for gardening inspiration. Two weeks ago, my hsuband, Sophia and I headed to the San Francisco Flower and Garden Show. These are the pictures that I snapped while meandering around their landscaped showroom.
I love this giant-sized troll that met us at the entrance.
I think every home and garden should have a touch of whimsy.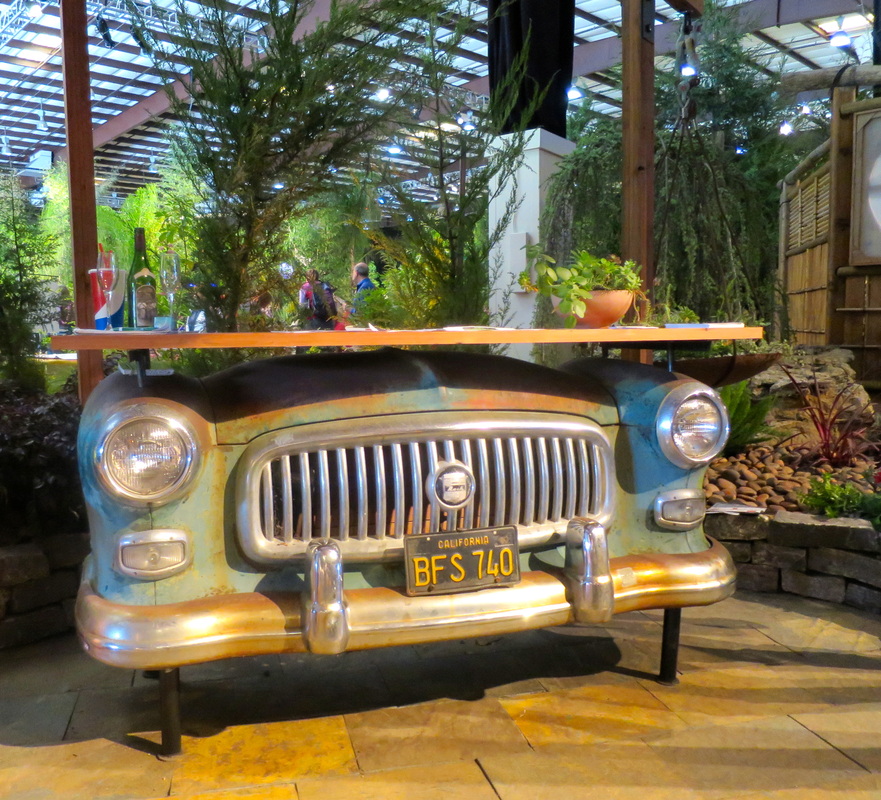 I loved this bar that was made out of an old car front.
It's not for me, but I could really see this in a man cave.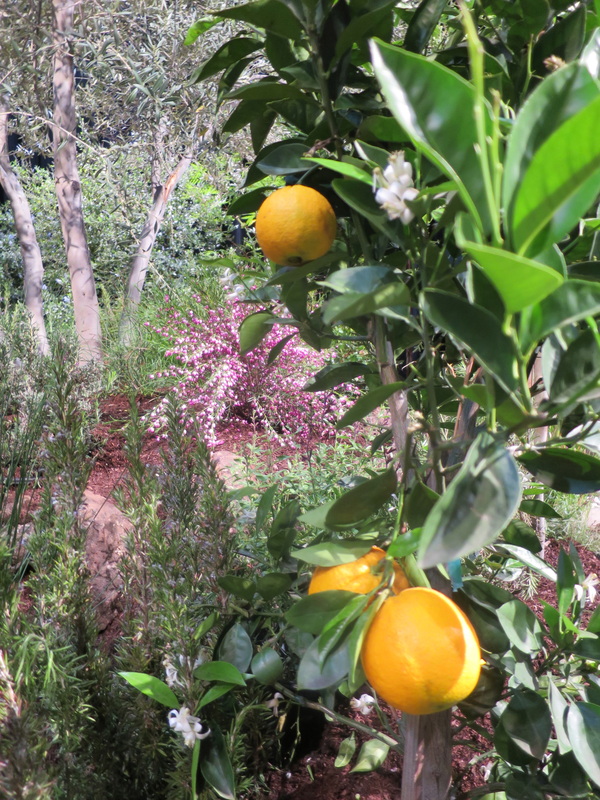 I mostly wandered around amazed at all of the color. There were so many beautiful plants.
I loved this arbor with hanging swing.  I looks like the perfect seat to hide away with a good book.  Notice the two chandeliers that are hanging on wither side. They definitely added a touch of whimsy.
I loved this marble river!  Working much like water fountain, the marbles are recycled back up to the top where they slide down the "stream". This produced a gentle rain-like sound.  It was very memorizing!
I love this large hanging planter
I loved this simple sculpture.  My picture does not do it justice, as I was trying to record the electrical aspect of the structure.  These were tree thick plexiglass sheets with light reflecting onto them.  I think this would be a great addition in a corner of my yard, tucked in between my birch trees or behind the hot tub.
It was recently my birthday, and to help me celebrate, my students brought me plants and seeds for my garden.  Above are a few of the plants I plan on getting into the ground this week.  Lily Mae our cat along with the knight are keeping guard!
Along with my planting this week, we are planning on doing some hardscape to our yard this spring.  We hoping to put in an outdoor fireplace, patio cover, and built-in bar-b-que.  Stay tuned for pictures of planting – and hopefully some construction.
I'm off to clean the garage today.  Thoughts of planting tomorrow will hopefully get me through the dredge work of garage cleaning today.  I hope some of the pictures have inspired you to add some color to your garden.
Have a great day!