Pickle Dip?!? Who has ever heard of Pickle Dip? I never had – until last summer when one of my girlfriends brought it to our ladies' pool party. OMG – where had this concoction been all my life? Really – as strange as pickle dip sounds it is amazingly good!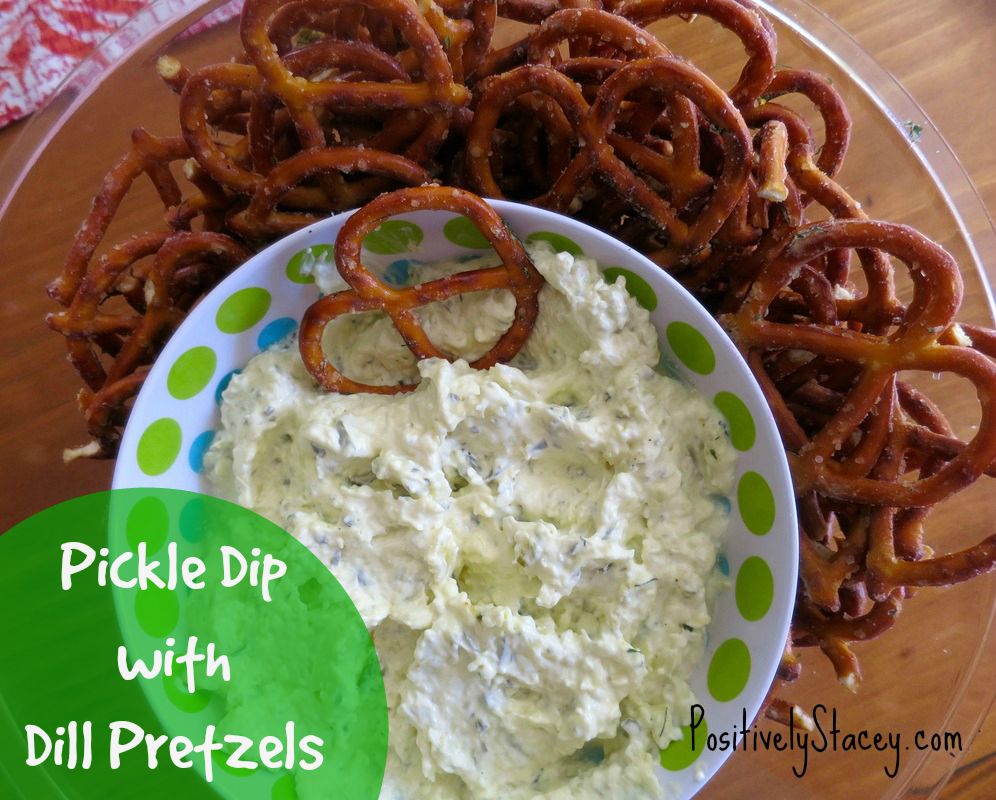 OK, so I really like pickles, dill pickles, sweet pickles, butter pickles. So it make perfect sense that I would love this dip. But some of my girlfriends don't like pickles, and even they could not stop with the pretzels and dip.  Oh, and the pretzels! Don't let me forget to tell you about them – they are not your run of the mill pretzels, they are pretzels laden with more dill flavor. Basically you have dill flavored pretzels to dip into pickle dip. Yes, sounds a bit pickely doesn't it?? But don't be scared away – this is an absolutely yummy party snack!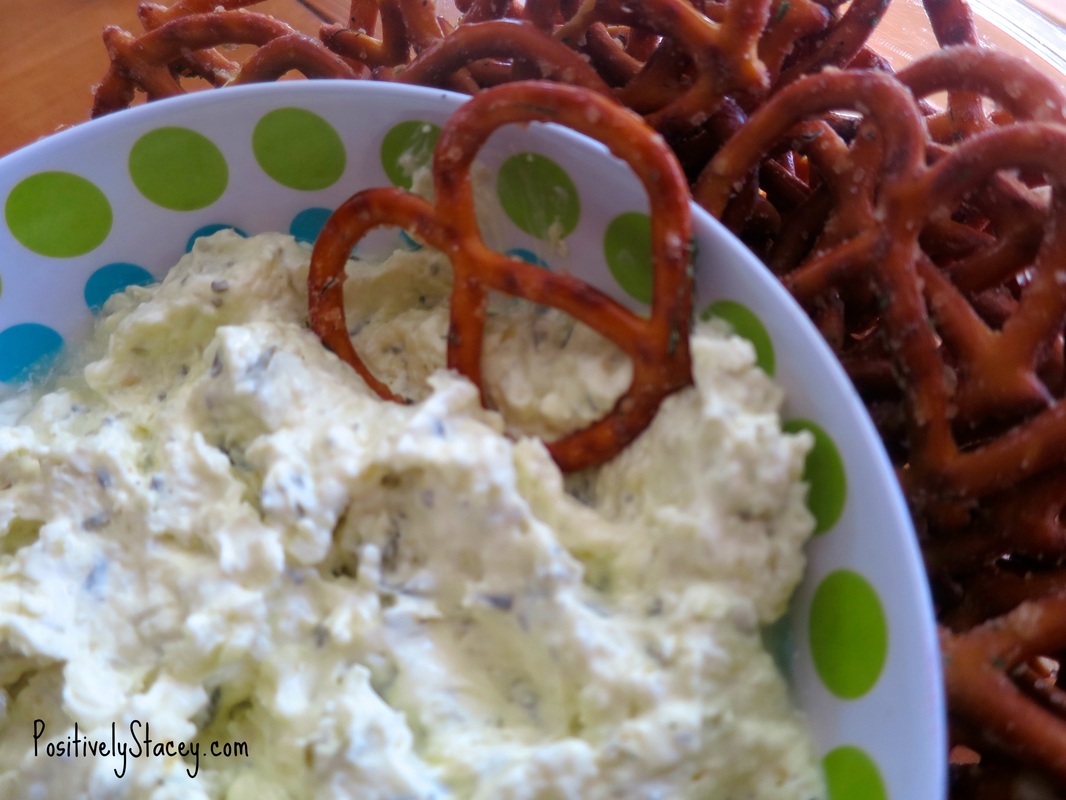 Pickle Dip With Dill Pretzels
PRETZEL INGREDIENTS:
2 Bags Gold Pretzels
2 Tablespoons Dried Dill
2/3 Bottle Orville Redenbacher's Popcorn Oil
1 Packet Dry Hidden Valley Ranch Dressing
DIRECTIONS:
Mix oil, dill, and ranch.
Add pretzels and shake every 10 minutes for one hour.
PICKLE DIP INGREDIENTS:
2 – 8 oz. blocks of cream cheese and room temperature
1 Large Jar Clausen Dill Pickle Halves
DIRECTIONS: Chop pickles fine and add cheese – beat with mixer. Add pickle juice (tablespoon at a time) if you need more liquid.
A year ago most of my friends and I had never heard of this recipe – but now, it shows up at lots of gatherings – the recipe has been passed around by all of us and someone invariably makes this dip for our parties. It is that good!
My friend Nusheen made this bowl of dip and pretzels for a recent pool party!
So yummy! 
This recipe was featured at Gator Mommy Reviews!