Thousand of football fans will be descending onto Miami this weekend, all to enjoy the excitement and action of Super Bowl 54! Florida has many tourist attractions even beyond the Super Bowl, but I learned today that Florida is also the Coral State of America. Florida's coral reef is known to be the third largest in the world. More than 500 fish species and nearly 1,500 plant species call Florida's coral reef home. Pretty impressive! So today we are focusing on Helping the Health of Our Oceans #SuperCoralPlay.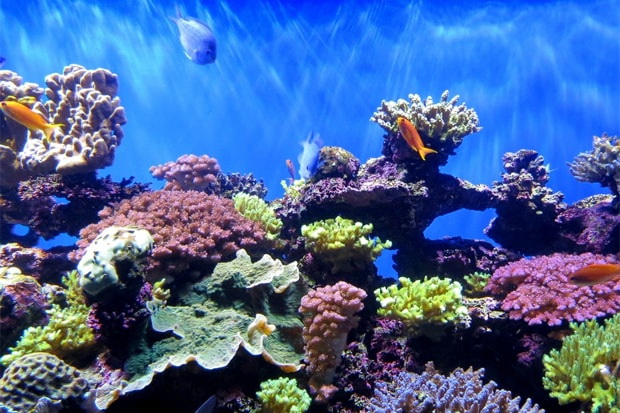 Florida's coral reef is in serious danger! We could be losing up to 90% of the coral in the next two decades. This is happening because of the warming of the oceans and the pollution found in the oceans. Just think plastics!
I am all about health and wellness, but that quest for better health extends beyond myself to our environment as well. We must have healthy oceans. Coral reefs are said to be the Amazon forest of the oceans. Having the big game come Miami gave the perfect opportunity to shine a spotlight onto the health of our oceans and the state of Florida's coral reef.
These two incredible scientists, Carl Gustaf Lundin and Matthew McKinnon, are working to find ways to help propagate our coral reefs. They are working with MSC to make a difference. Check out their interview as they tell us how they are working to bring about more research looking for and investing into Super Coral.
Helping the Health of Our Oceans #SuperCoralPlay
Plus they are teaming up with the Super Bowl Committees and many football players. It all starts with knowledge and what we as individuals can do to help facilitate change. It will take the work and commitment of people, business, municipalities – basically everyone! Together we can make a difference. In the interview, Carl gives some quick, easy changes we can make make as consumers – simple behaviors that will help our oceans and coral reefs.
For more information be sure to check out SuperCoralPlay.org and take on the challenge! Be sure to use the #SuperCoralPlay when you share photos of the actions you are taking to help coral.
This Super Bowl Sunday when all eyes on the Big Game and Miami, Florida – remember Florida's coral reef.
One go-getter that is making a difference to the health of our oceans is Shelby O'Neil with her No Straw November campaign. I spoke with her a while back and you can visit her story at How A 17-Year-Old Girl Scout Reduced Plastic Straw.