I can hardly wait! The school year is wrapping up and the only thing that is helping me get through the stress of May is the thought of June and our upcoming summer vacation! My students are in the thick of the count down – June 14th is their last day. I am in the thick of final assessments and assignments with June 16th being my last day of this school year. While I am really going to miss this bunch of kids as they head off to seventh grade next year, I can tell you that right now it is… Time to Say Yes to Summer!
There is no time to waste! I am back in the classroom August 14th so I am already busy planning my summer and saying yes to all the fun that the warmer months bring. I can tell you – my summer is going to by gone in the blink of an eye.
If you haven't already, it is time to get out the calendar and plan some fun activities to maximize your summer time. And to make it even easier to enjoy your summer, Evite® is hosting a Say Yes to Summer Giveaway! Simply head over to the Say Yes to Summer Contest Page and upload a photo of you having fun in the summertime and you just might be the lucky winner of a $500 Visa gift card.  That would sure help make summer festivities even better.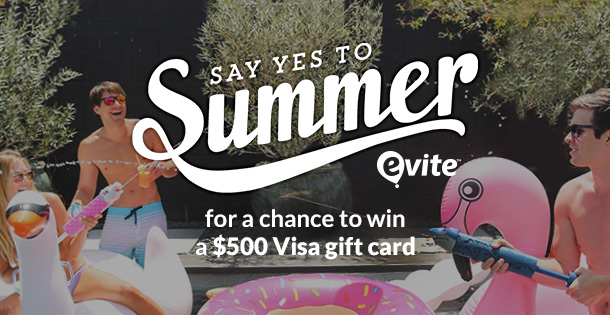 5 Ways to Say Yes to Summer!
1. Host a Ladies' Pool Party!
I host an annual Ladies' Pool Party. This party is for my girlfriends only and the kids are banned from home. I make a platter of delicious jello-shots, friends bring summer appetizers, and we float in the pool all afternoon chatting, laughing, and having a great time.  Evite® has some fun pool party invitations that make getting the word out easy.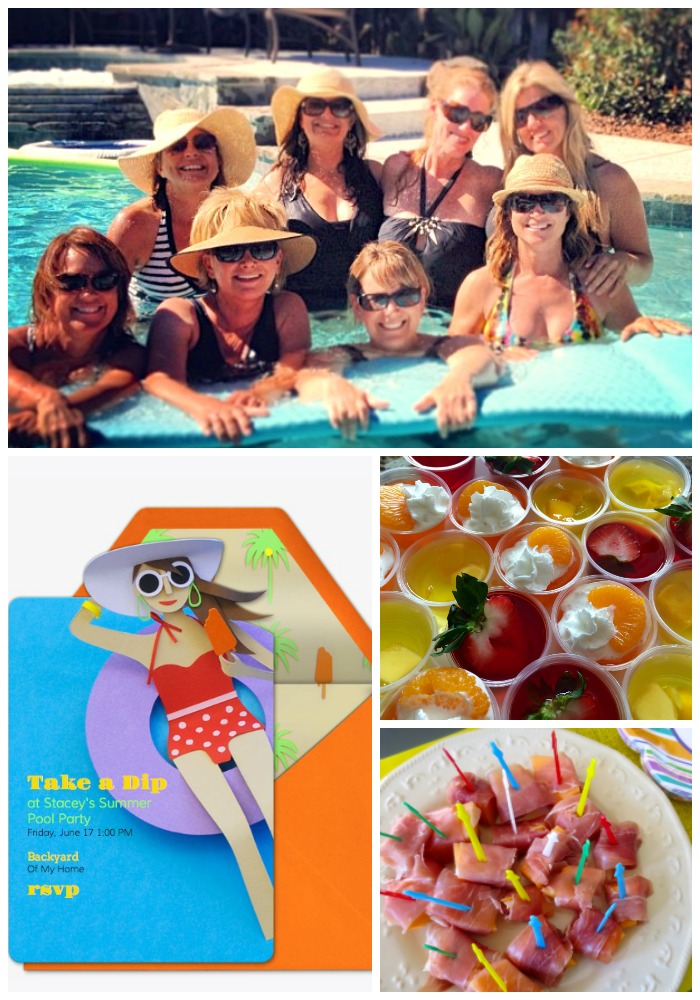 2. Take a Drive to the Coast
Living in California means that no summer is complete without time spent at the coast. For us it is an easy drive and a great way to spend a day. I already have this on my calendar! This weekend there will be seven of us loading up into the van and heading over the hill to spend the day hiking and enjoying a yummy meal overlooking a beautiful vista.  For us, Carmel, Capitola, Big Sur, and Monterey are just a short jaunt. You cannot beat a summer day with friends at the coast.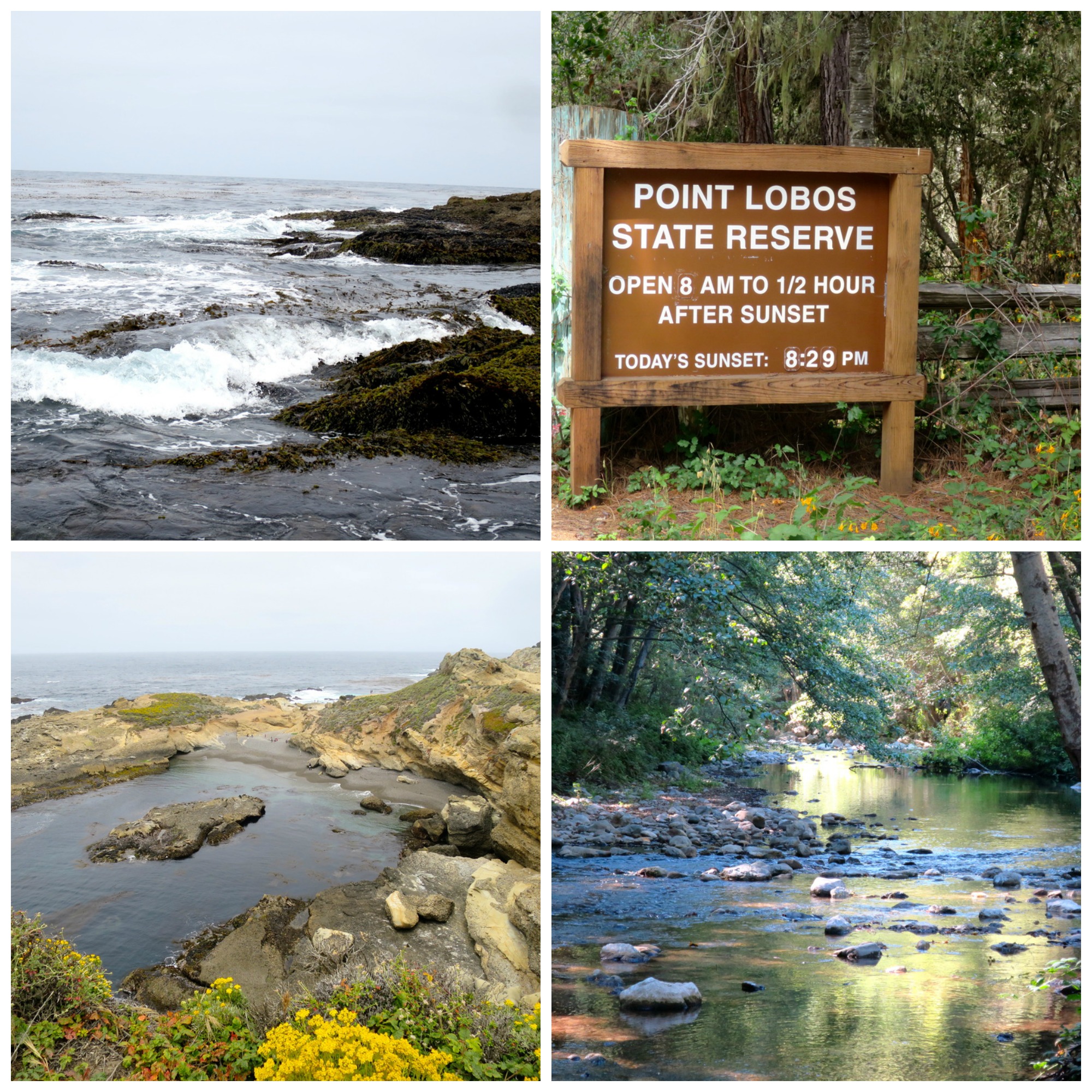 3. Host an Easy Summer BBQ
When the weather heats up no one likes to be cooking in the kitchen. Take the dinning outside, invite a few friends, and enjoy the warm nights. Whether you grill chicken or hot dogs, serve ice cream or Congo bars, you want an Easy Grilling Menu. Put a baseball game on the TV outdoors, play cards, or just enjoy the time together – a summer BBQ is a perfect way to have fun. The party starts with the invitation.  Evite® makes it easy.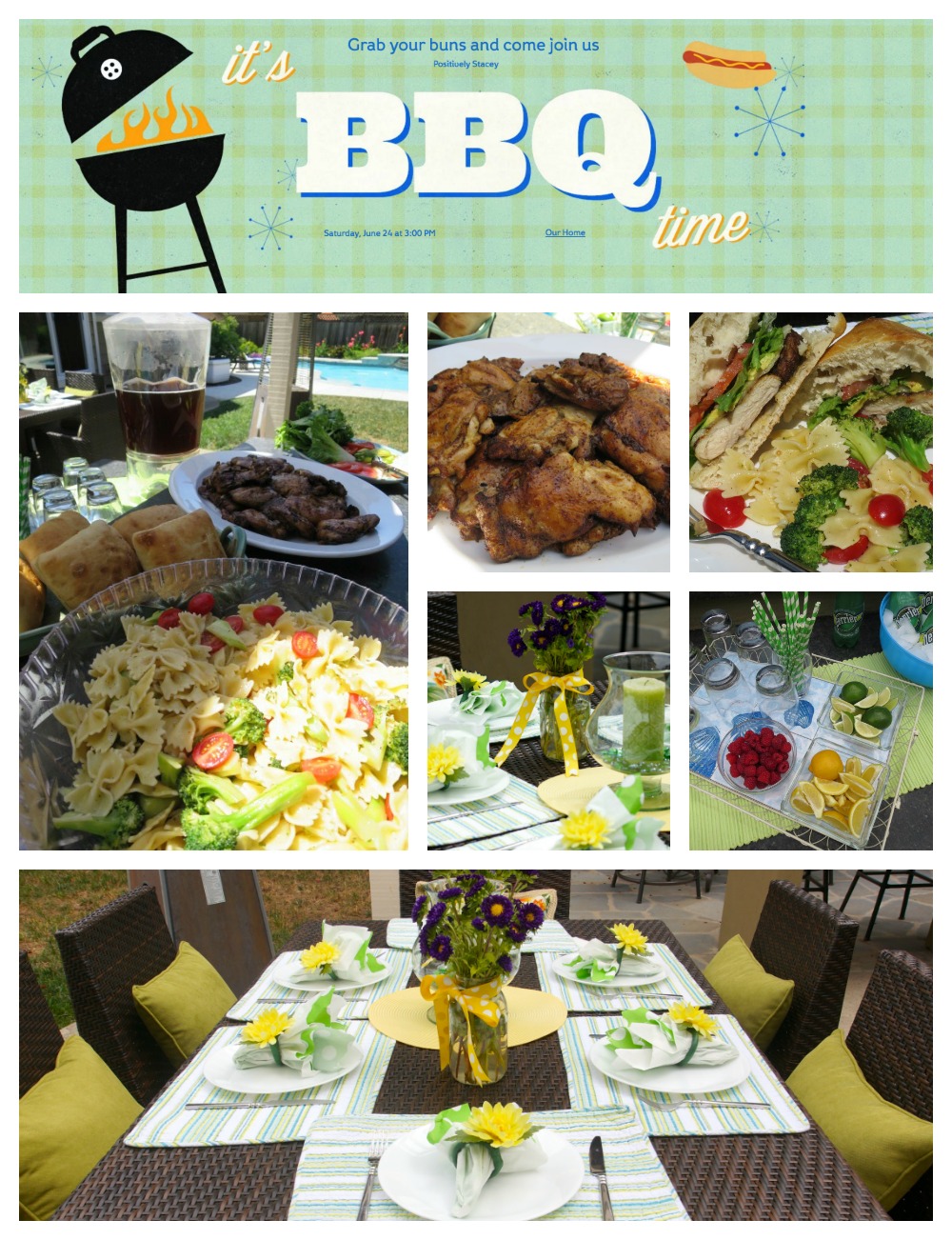 4. Enjoy they Fourth of July Festivities
My hometown goes all out for the Fourth of July! In fact they start celebrating on the 3rd of July just so we can get it all in! This town party has been happening every year since 1876 in one fashion or another. The Downtown Street Dance on the 3rd is how we kick off the holiday! Some years we take part in the Freedom Run, and some years we don't, but we always enjoy the parade and car show. My Extra Easy Blueberry Cobbler Recipe is the perfect dessert to share with others while enjoying the fireworks!

5. Spend a Weekend in the Woods Glamping
If I am camping out, you better believe that it is in true Glamping Style. Give me a few comforts of home while breathing in the fresh scent of the redwoods and nature. Book a yurt or a safari-tent at a local state park, invite a few friends, and you have an easy weekend away from home. Easy Glamping is the way to go! Be sure to check out the fun outdoorsy Evite® invitations for hiking, biking, camping, bonfires and other outdoor fun.  Oh, and be sure to pack the s'mores along with the wine!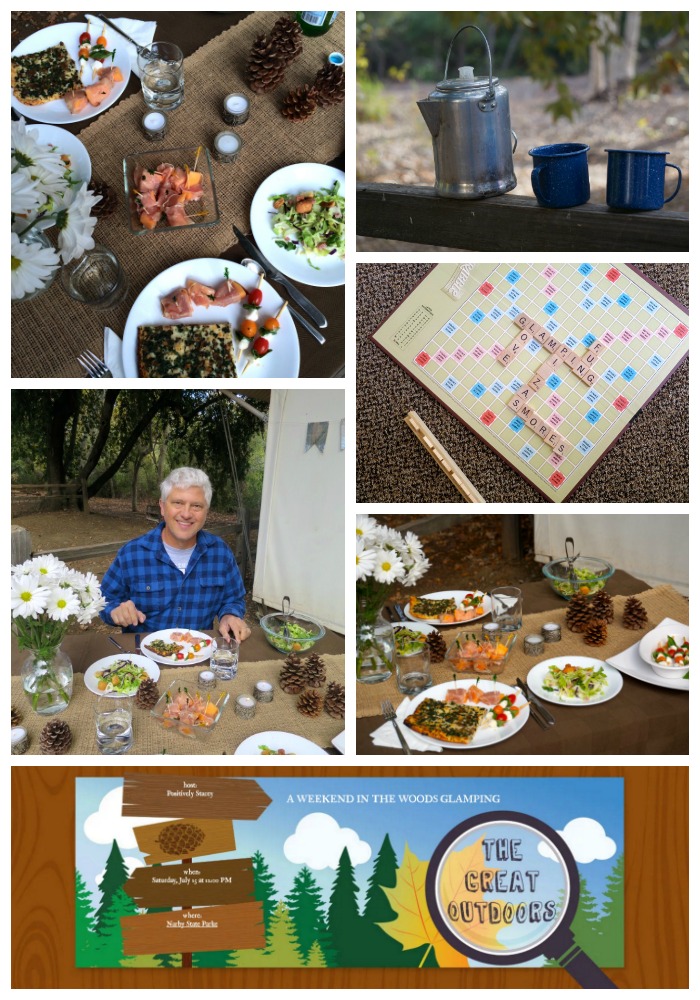 I could go on  and one with my summer bucket list, but I will stop here for now. I work hard to make the most of my summertime! What are some of your, Say Yes to Summer activities?
Years before I became an Evite influencer I was an Evite fan. Simply because Evite is always the easiest way to bring friends and family together for my events, big or small. They are definitely part of my summer planning! Be sure to check out Evite's summer invitations. They have a variety of designs perfect for saying yes to summer, as well as the option to design your own invitations.
This post is in collaboration with Evite.com and their Evite Influencer Program. While I am compensated for this post, all thoughts and opinions are 100% my own. #BeThere #Evite #AD
There are so many ways to Say Yes to Summer! #BeThere