You all know that I am with Hillary. This election cycle has been like none that I have ever known. As much as I am proud to be an American and thankful for our constitutional right to vote – I am ready for this campaigning season to end.
As a young girl, I used to say that I wanted to grow up and be our President. When I ran for my 3rd Grade Class President, I lost. When I ran for Freshman Class President, I won. When I ran for Junior Class President, I won. When I ran for Student Body President, I lost. So I know all about, "You win some and you lose some." Tuesday, November 8th will leave us with a winner and a loser. Only one person can be our President and I know (and you know) who I am voting for. But either way, we will have a new President.
This election is historical. This is the first ever time a woman has been on the ballot. 100 years ago, women did not have the right to vote. This in of itself is cause for celebration. History is happening before our very eyes. So join with me in planning an Election Night Gathering. It is time to get your party on!
Planning an Election Night Party
Get the word out! I love Evite. They make it so easy to get the word out. You can't have a party without a few friends.  They have a number of Election Evites – check them out!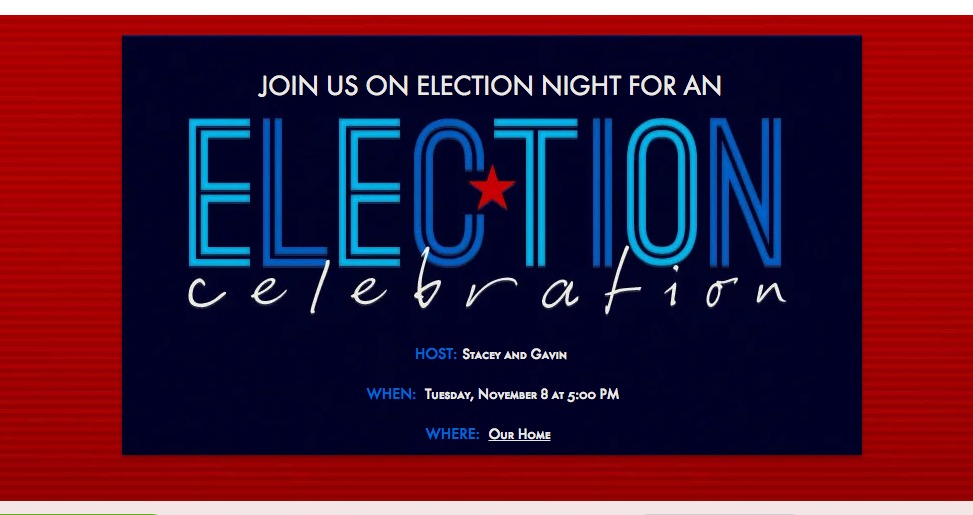 Plan the menu. This is a celebration and for me it is also a work night so I need to keep it festive and keep it simple.  While I love my Debate Dinner Menu – I want to mix it up a bit.
Drinks will of course be the same – Blue Moon beer and Blue Martinis.
Appetizers will be my Blue Cheese Crumble and Chicken Wings – Right Winged or Left Winged – You'll like my chicken wings!
Entree will be my Patriotic sliders –  Basically turkey sandwiches layered with sliced roasted baby blue potatoes and topped with cranberry sauce. They are super yummy! 
Salad will be a spinach salad topped with strawberries and blueberries.
Dessert will be my Easy Blueberry Crumble and hopefully we will be popping the champagne!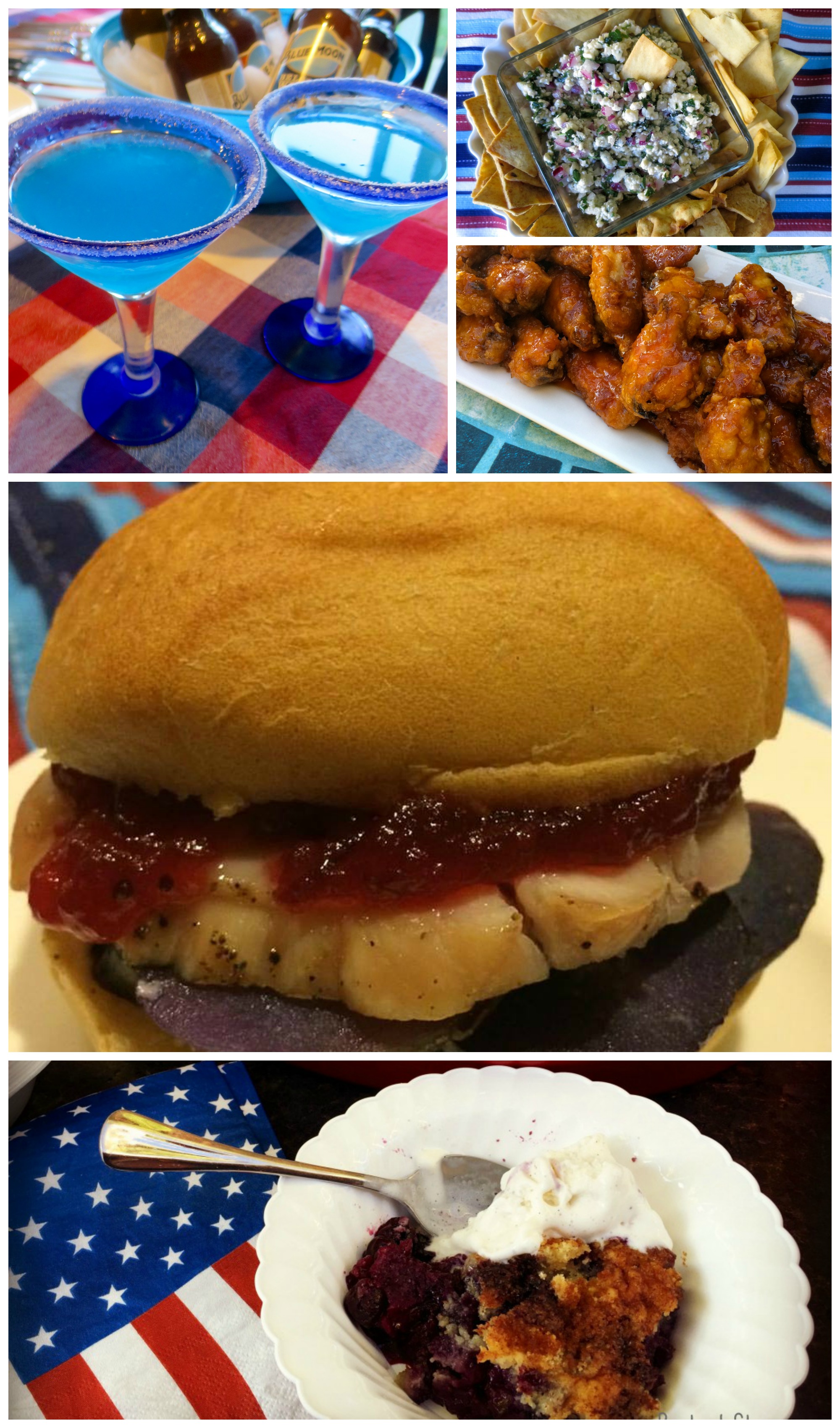 Quick change of plans! Instead of my Extra Easy Blueberry Crumble for dessert – I am making Breaking Through the Glass Ceiling Celebration Cupcakes! These will pair perfectly with champagne…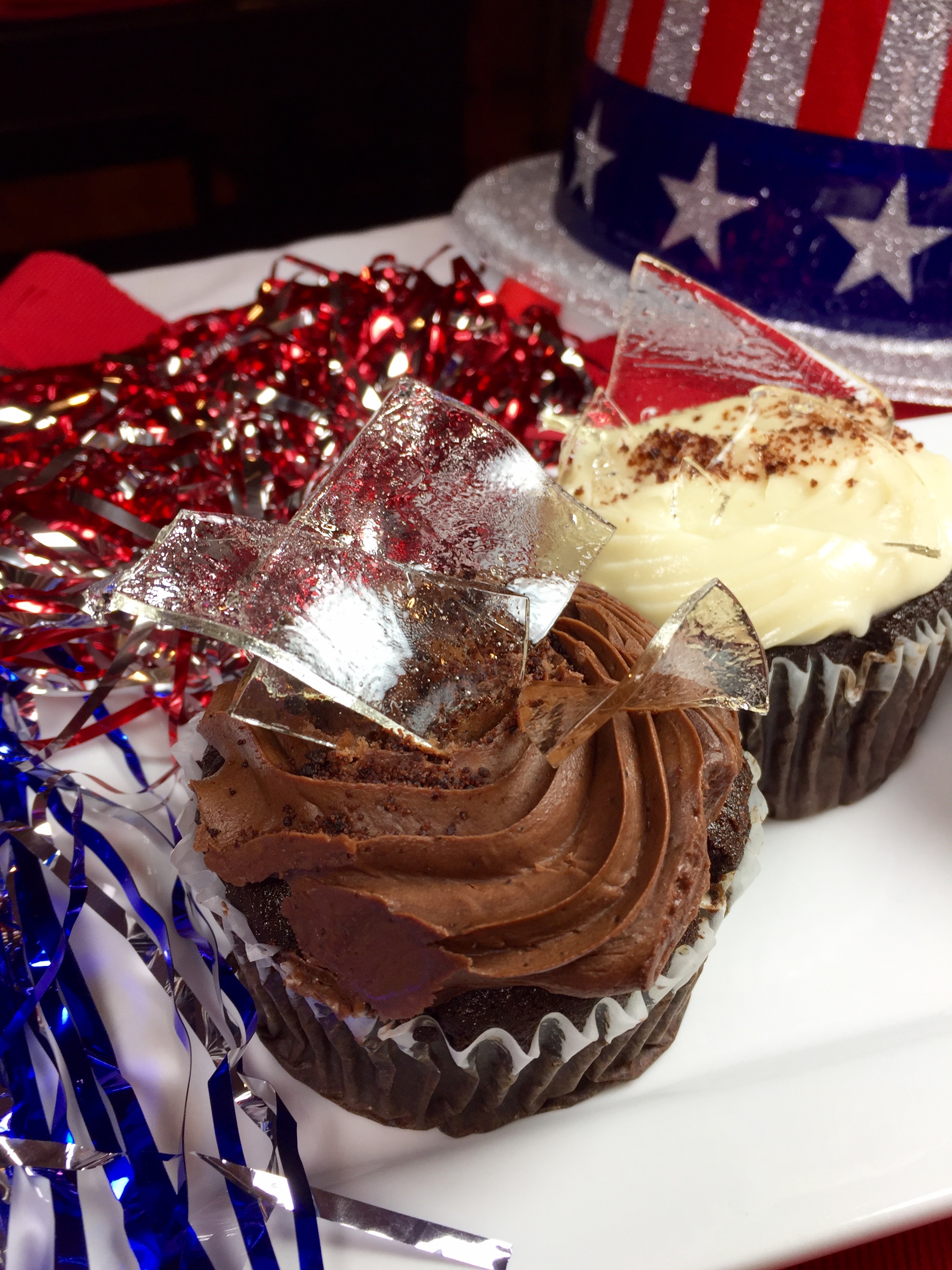 Set Up a Photo Booth! Yes, we will all want a picture of this night when history is made! I'll be hanging some red and blue streamers and picking up some mylar star balloons for a simple back drop. With a few props – boater hats, flags, and beads we will be set. Then I will set up the iPad with my Evite Photo App and we will be snapping some pictures. Hopefully with some of us enjoying the champagne!
Plan Some Games. We just might even play Presidential Trivia from Diva Girl Party and Stuff.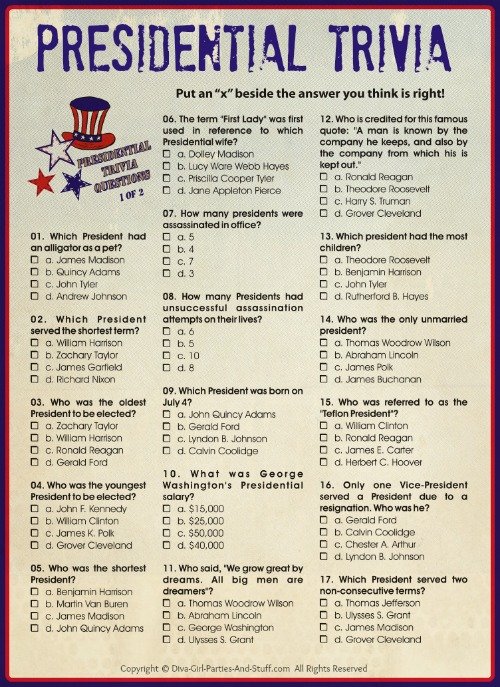 The night is sure to be like no other. If you need some ideas on what to wear, check out my guide of What to Wear to an Election Party. 
I absolutely respect the office of our President. We are all Americans and the president is the leader of our country. I hope that the vast divisiveness that I have seen across our great county will be healed. Kindness and generosity of spirit is what this country needs. We are a great country and standing together we are even stronger. All of us – no matter our race, color, religion, creed, sex, sexual orientation, gender identity, or ancestry – are American citizen. We need to stand together for each other and with each other.
For another read on women making history check out, Well Behaved Women Seldom Make History. And be sure to get out an vote! Whoever is your candidate – use your voice at the polls.