Last week I shared with you our Presidential Debate Dinner. We got that night started by offering Blue Moon and Blue Lagoon Martinis. Oh boy, our Blue Lagoon Martinis were out-of-this-world delicious! Now, I love a good cocktail – I like tangy with just a bit sweet. This Blue Lagoon was perfectly refreshing!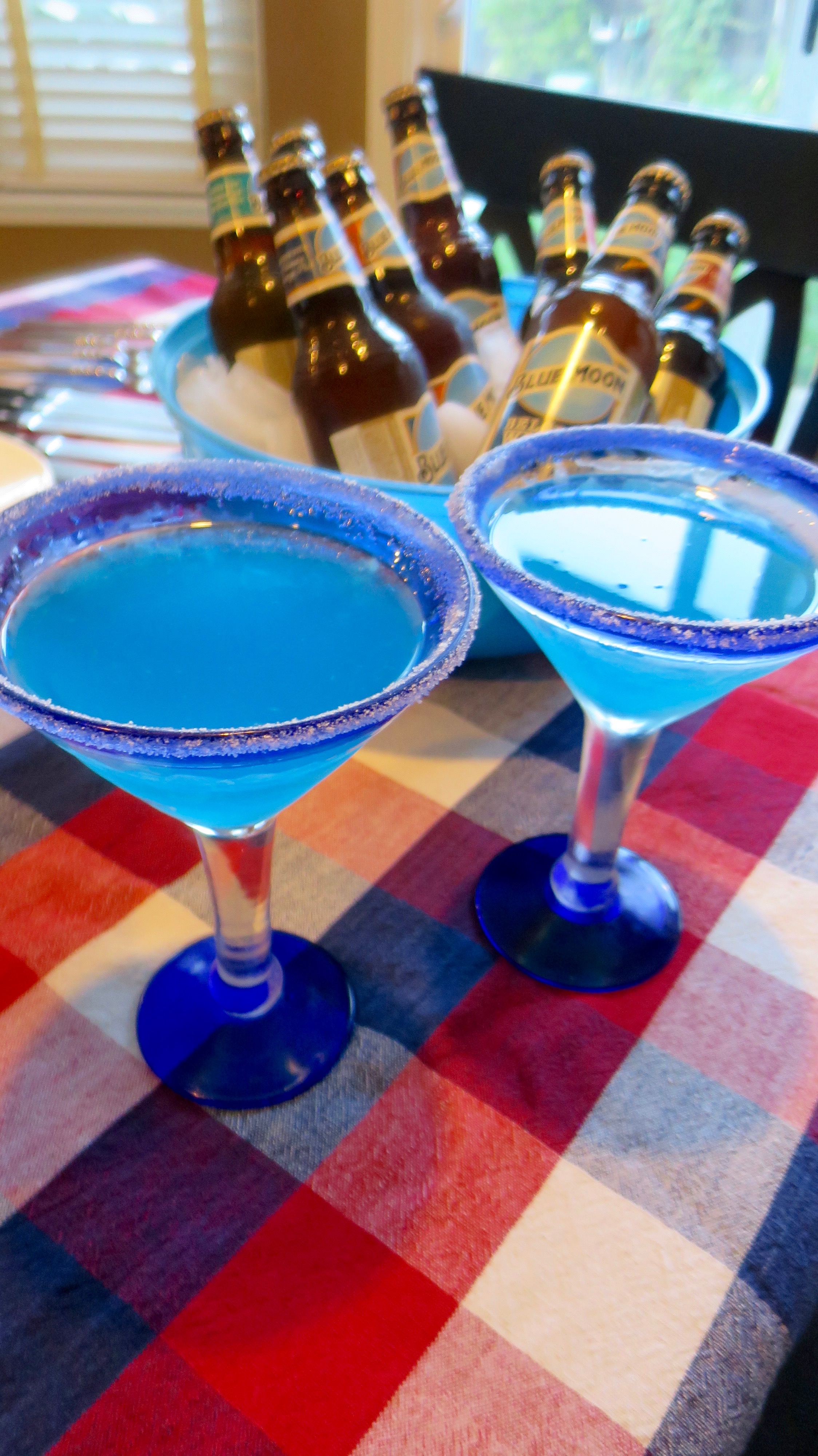 This was the first time that I have ever used Blue Curacao in a drink. I was always under the impression that was a sweet liqueur.  I do not like sweet drinks so I have never really even considered this as an option. I was surprised when I learned that it really is a citrus liqueur and has an orange flavor to it. It gets its flavor from the peels of the laraha citrus fruit that is grown on the island of Curaçao. Hence that is how it got its name!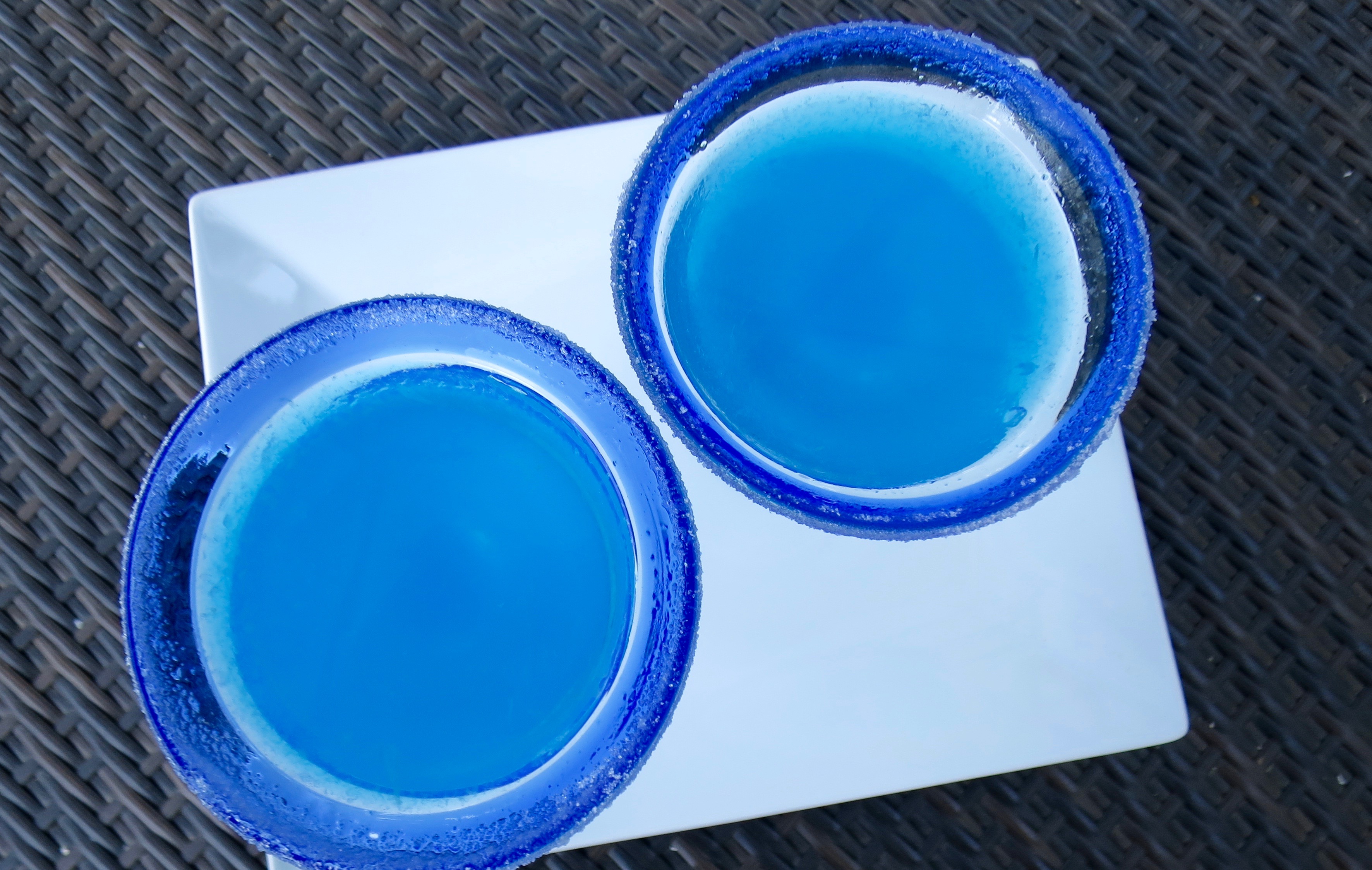 Blue Lagoon Martini Recipe
Ingredients
1 part Citron Vodka
1 part Blue Curacao
2 parts lemonade
1/2 part fresh lime juice
Sugar for garnish
Lime wedge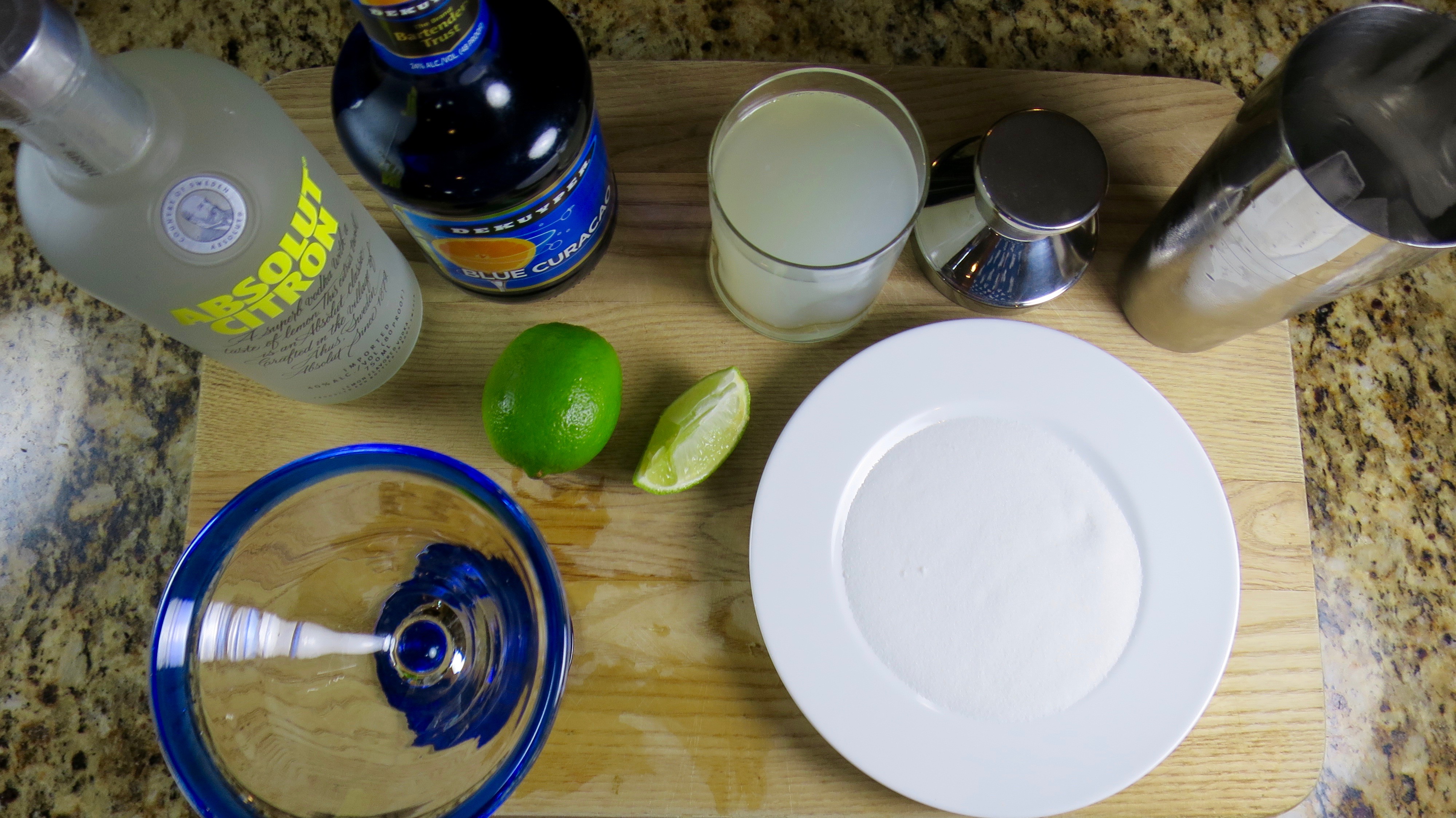 Directions
Set prepared glass aside in freezer.
Fill martini shaker with ice cubes.
Add Citron Vodka, Blue Curacoa, lemonade, and lime juice into martini  shaker.
Cap shaker and shake until well chilled.
Remove glass from freezer.
Remove cap keeping strainer on martini shaker and pour Blue Lagoon into chilled glass.
Enjoy!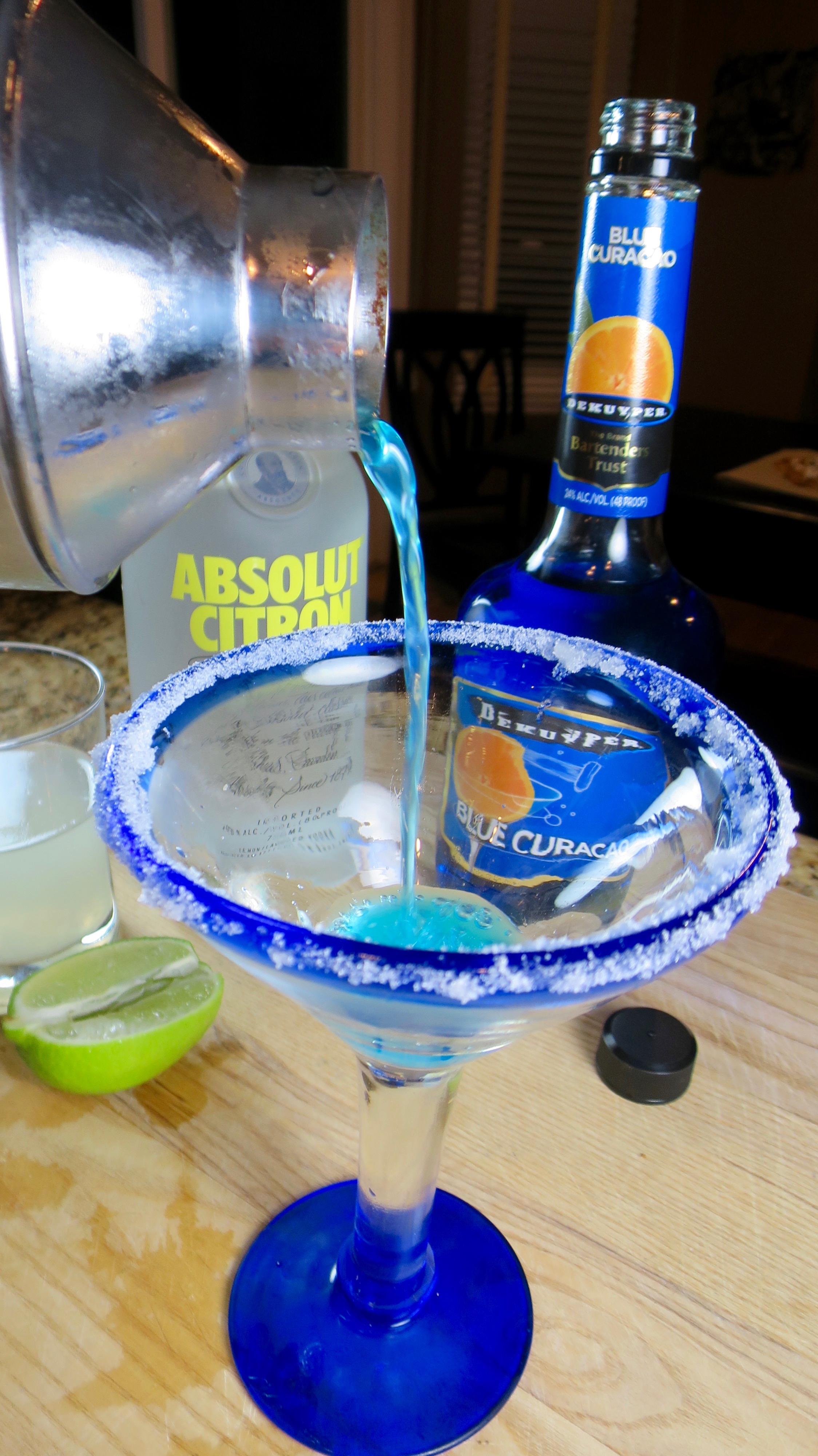 A perfectly refreshing blue citrus cocktail!