The holidays have come and gone. After all the frenzy of shopping, cooking, entertaining, wrapping, giving, hugging, and enjoying, I gave a sigh of relief and totally relaxed the week between Christmas and New Year's Day. That week was filled with sun, spa, hiking, reading, and total relaxation. While the holidays are all about family and friends, I also enjoy the slower pace of January.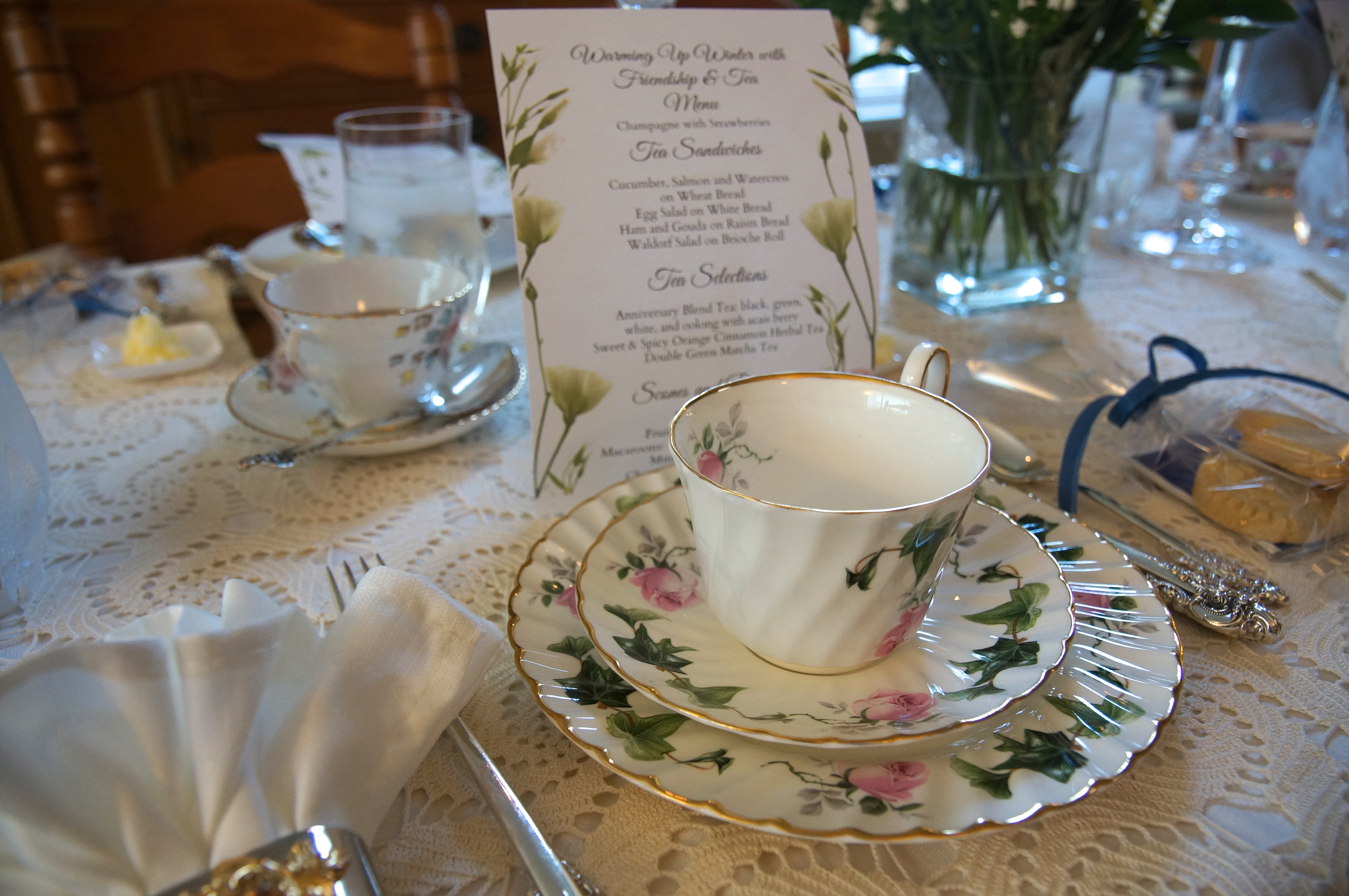 January is the perfect time to enjoy a tea party with friends.  I have always loved tea parties, and I have a wonderful collection of tea cups and saucers. Some were engagement gifts (did you know it is an Italian tradition to give a gift of a tea cup for an engagement gift? Supposedly it is good luck.) And some were passed down to me from both of my grandmothers. For many years I would fit in a Holiday Tea with my girls and my mom during the Christmas season. Then one year I decided that January is the best month for a tea!
Really, it is the dead of winter and the holiday hustle and bustle is over. Tea is a relaxing time to get together and enjoy good company.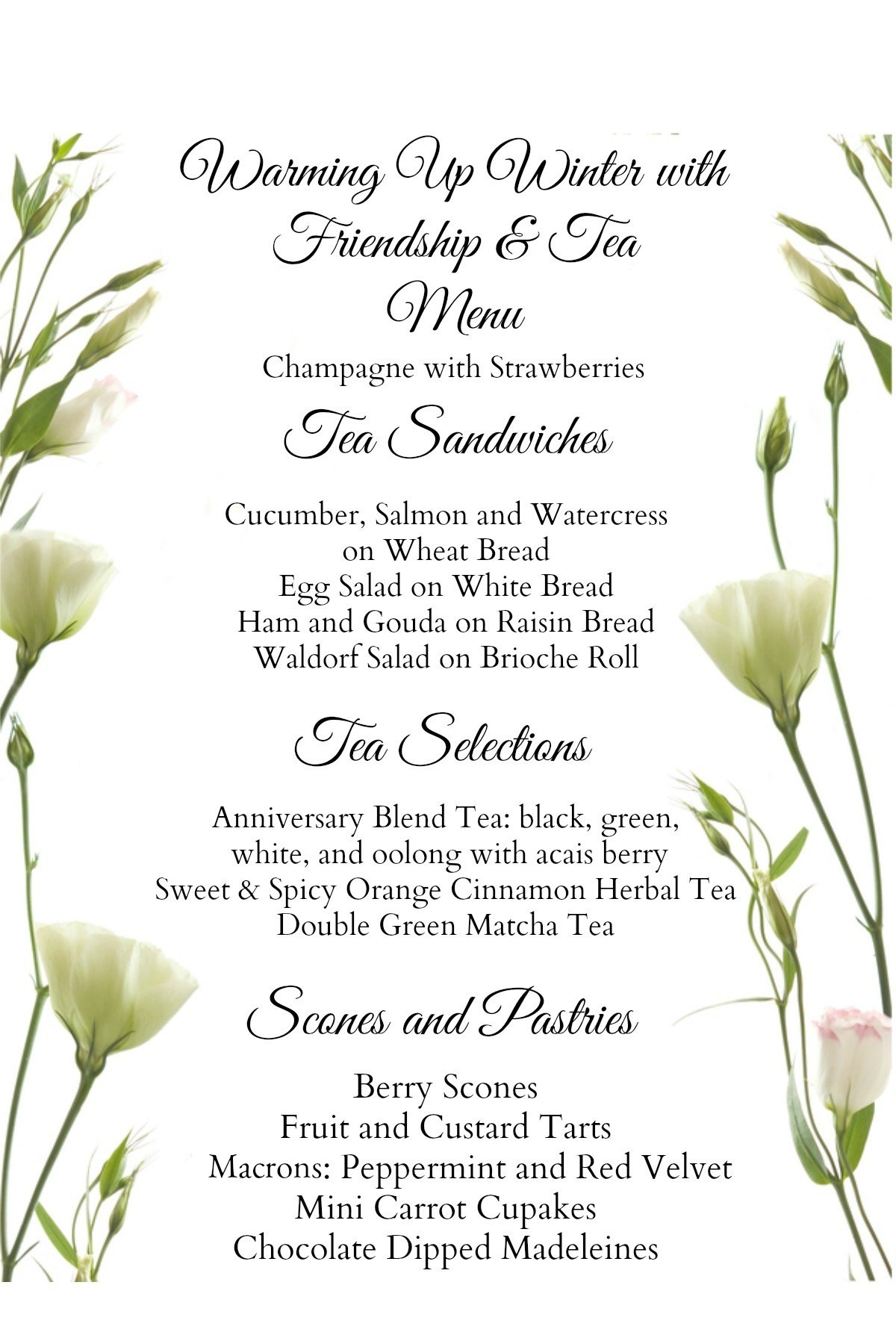 Since this was a ladies' tea, I served champagne to start. This is a great way to greet guests at the door and enjoy a little something while everyone arrives. While my friends enjoyed their champagne, I had the time to get the tea ready.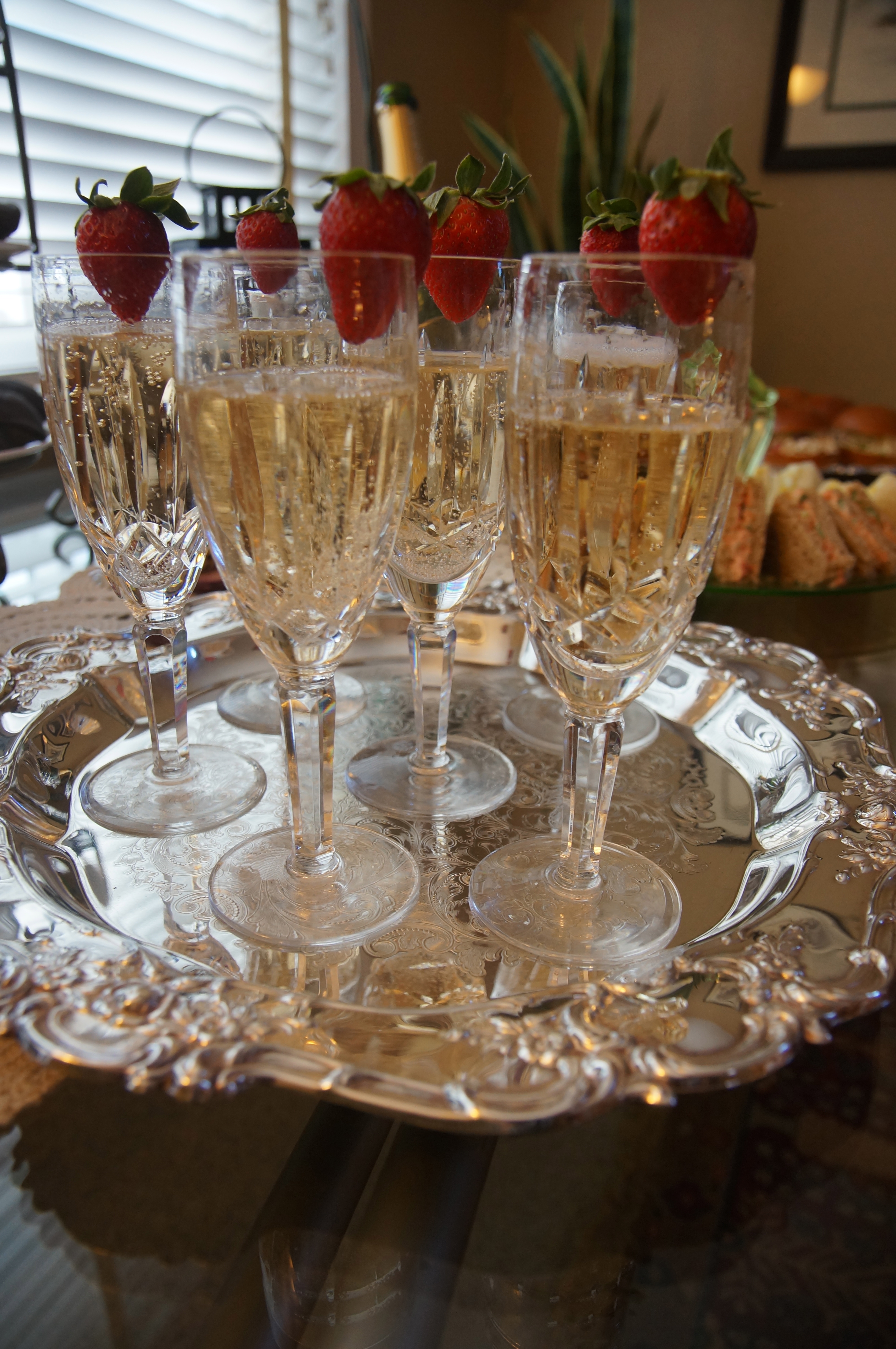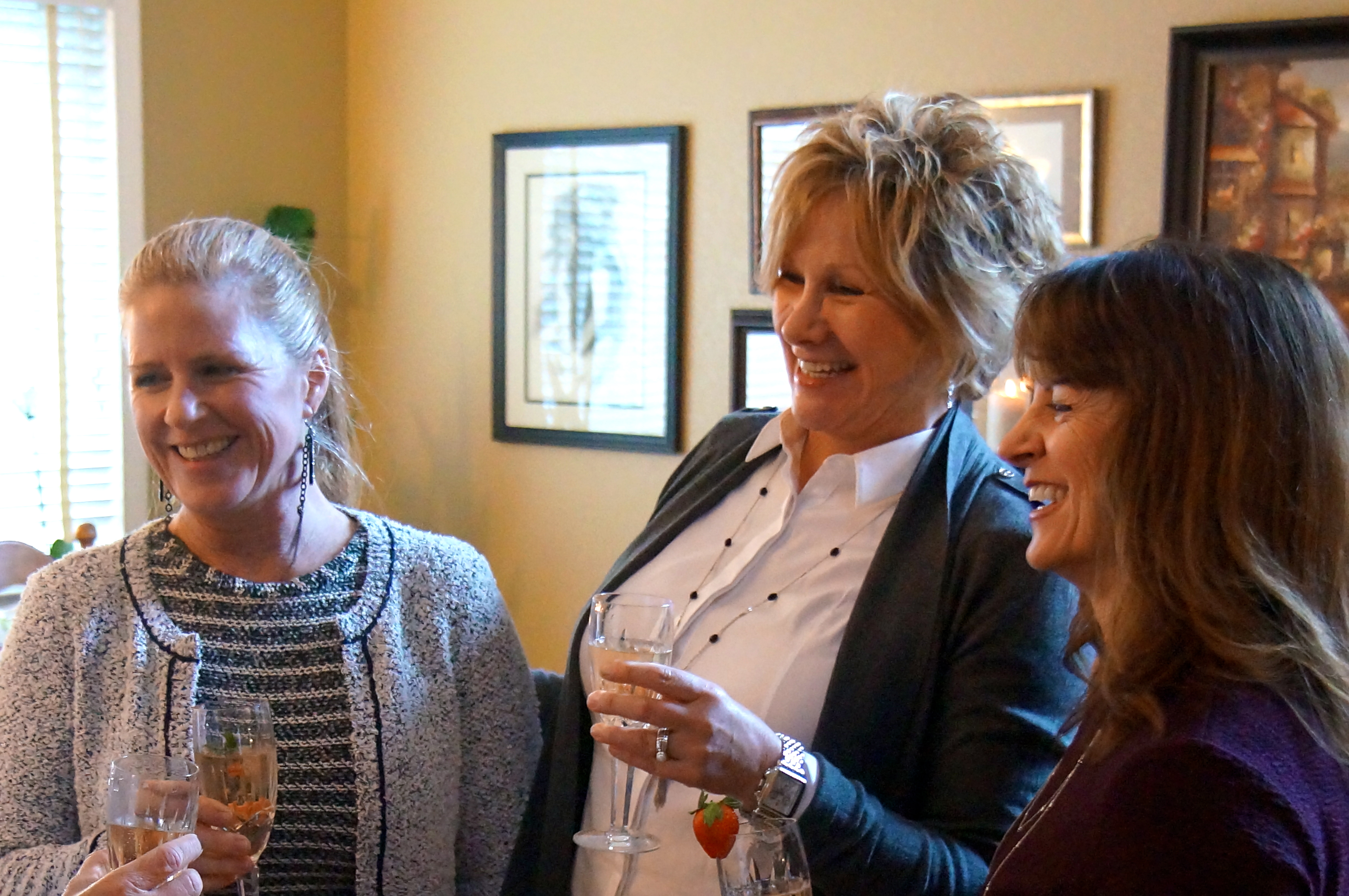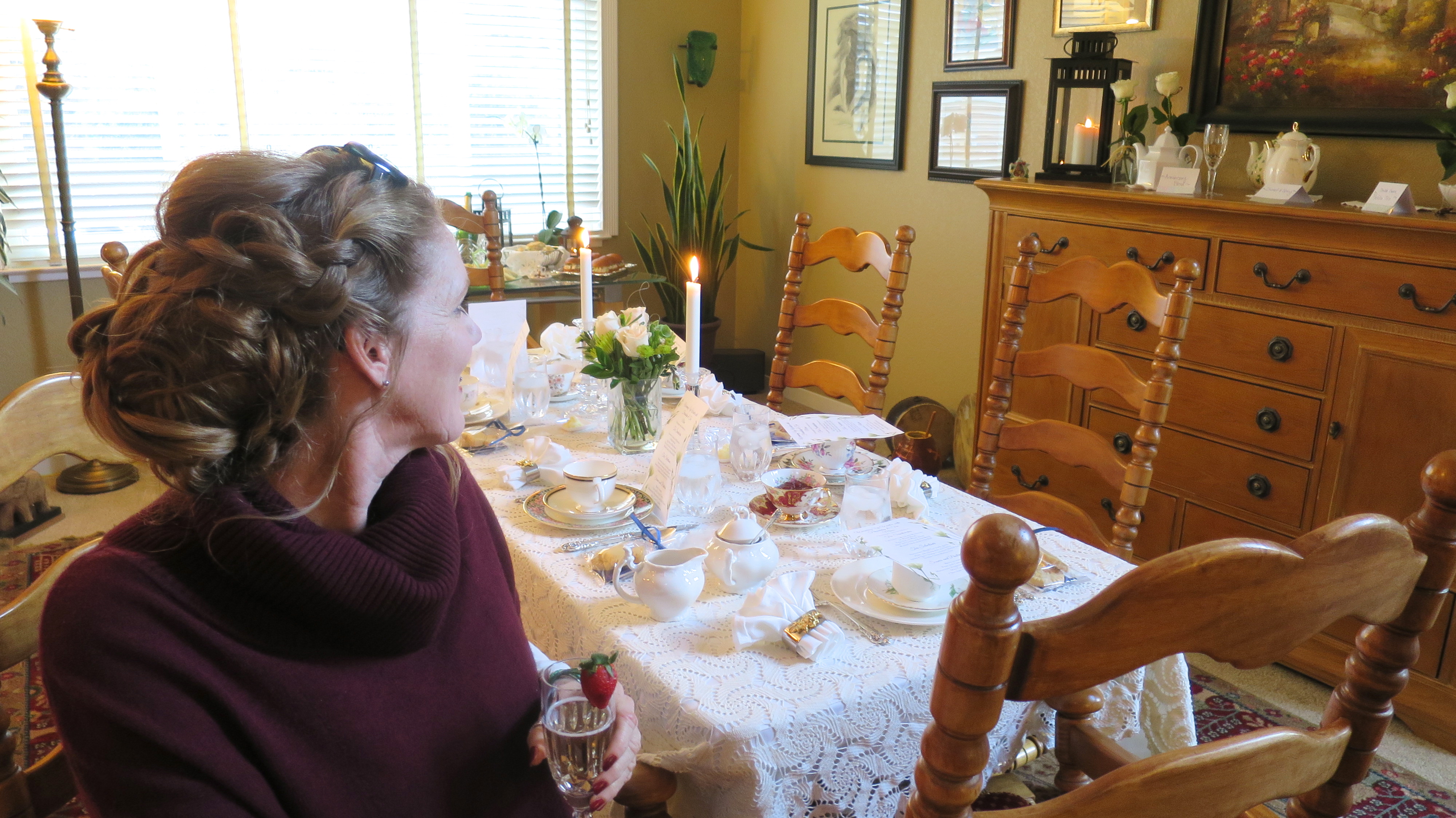 The food was ready to go before everyone arrived. The wonderful thing about tea sandwiches is that the fillings can be made a day ahead. This makes putting the sandwiches together super easy!
I served four different tea sandwiches:
Egg Salad
Ham and Gouda
Waldorf Salad
And I also served a variety of scones and pastries:
Berry Scones
Fruit and Custard Tarts
Peppermint and Red Velvet Macarons
Mini Carrot Cupcakes
Chocolate Dipped Madeleines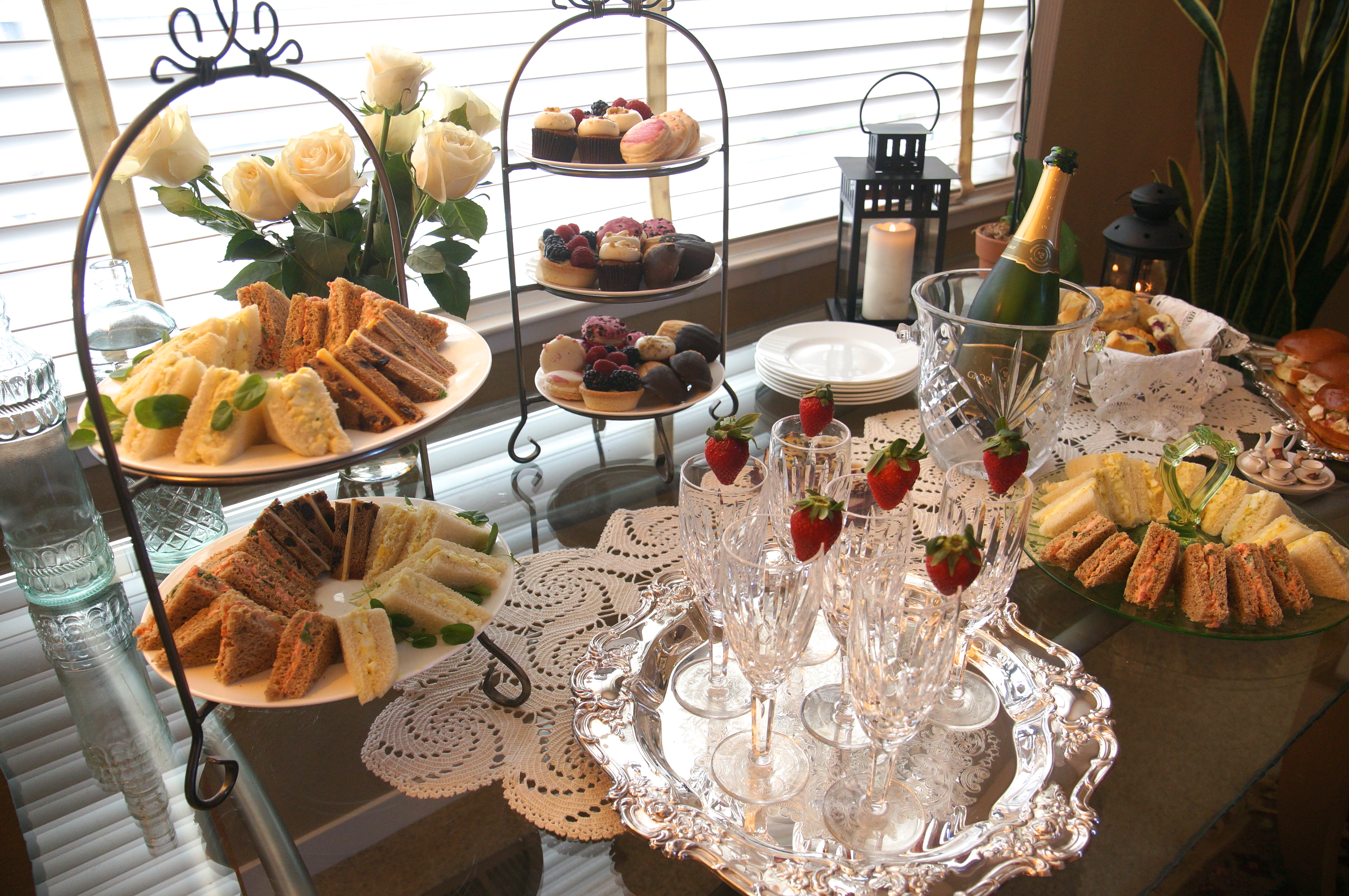 To ready teas, boil distilled water in a tea kettle. Place tea bags into tea pots and add boiling water. Allow to steep for 3 − 4 minutes. I served a choice of three teas and had additional varieties of tea bags available. Our group of six went through five pots of tea! Everyone enjoyed all three varieties.
I made little fancy butter pats. That was so easy and fast! I simply put softened butter into a disposable pipping bag and just pipped away piling the butter up. I served both jam and honey in tea cups; filled the sugar and creamer; and sliced fresh lemons from my lemon tree. I also love to give my guest a little favor. I think everyone likes party favors no matter what their age. Since this was a friendship tea party, each guest received a little bag filled with two tea bags and two cookies. This way they can share a cup of tea with another friend.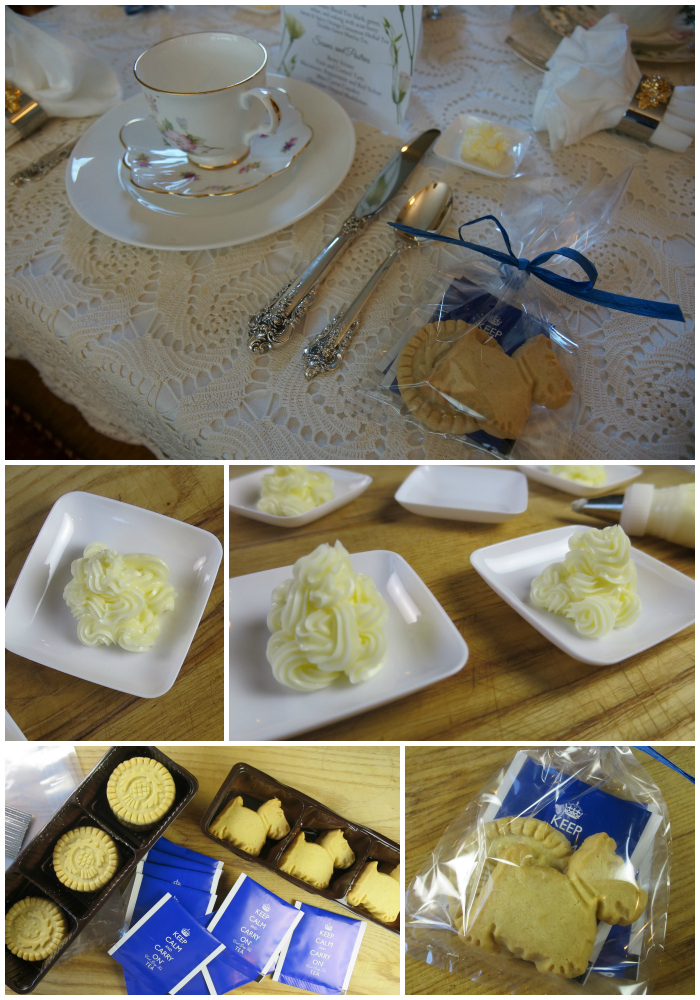 Passing around plates of sandwiches, pouring tea, and enjoying great conversation is what a tea party is all about!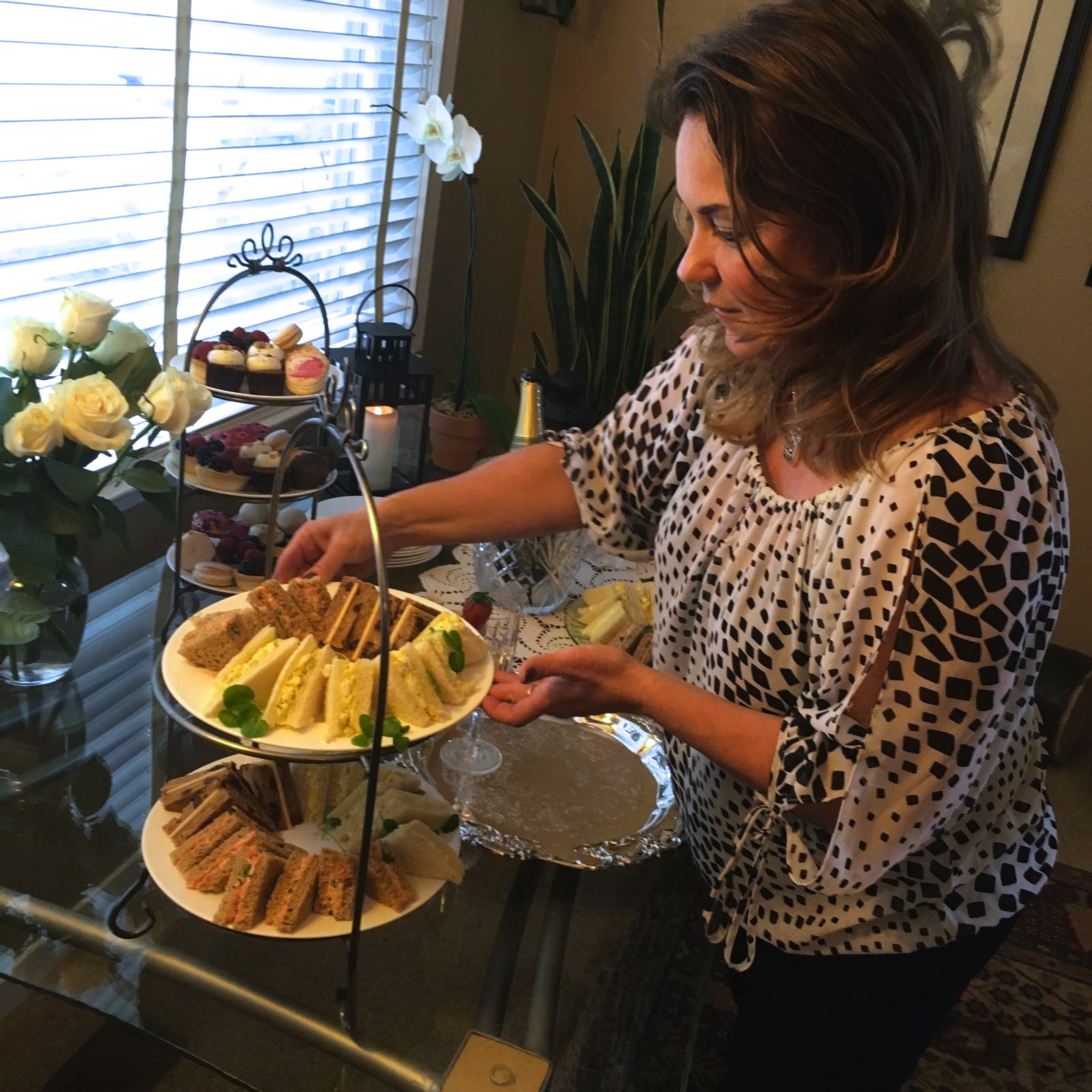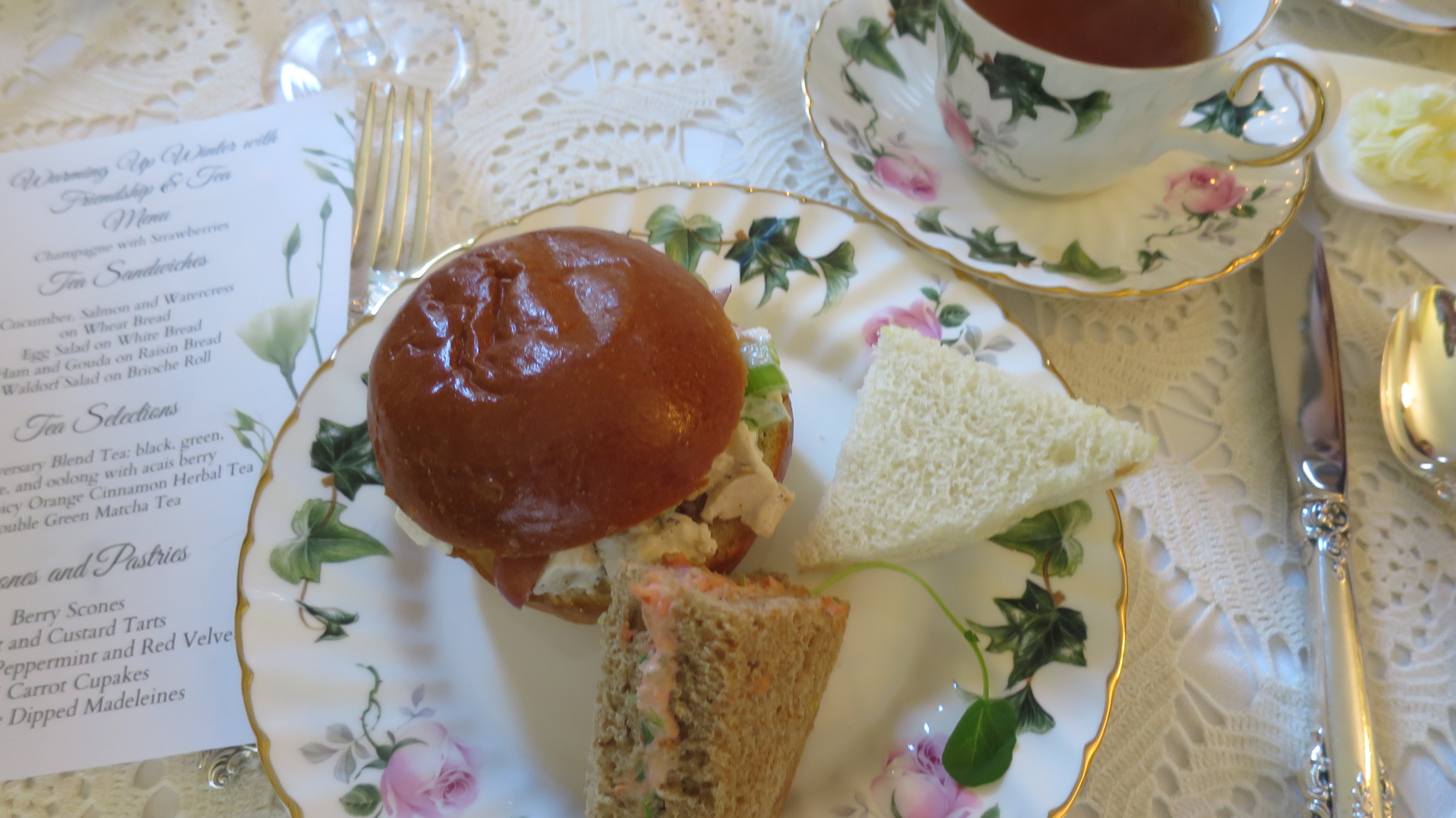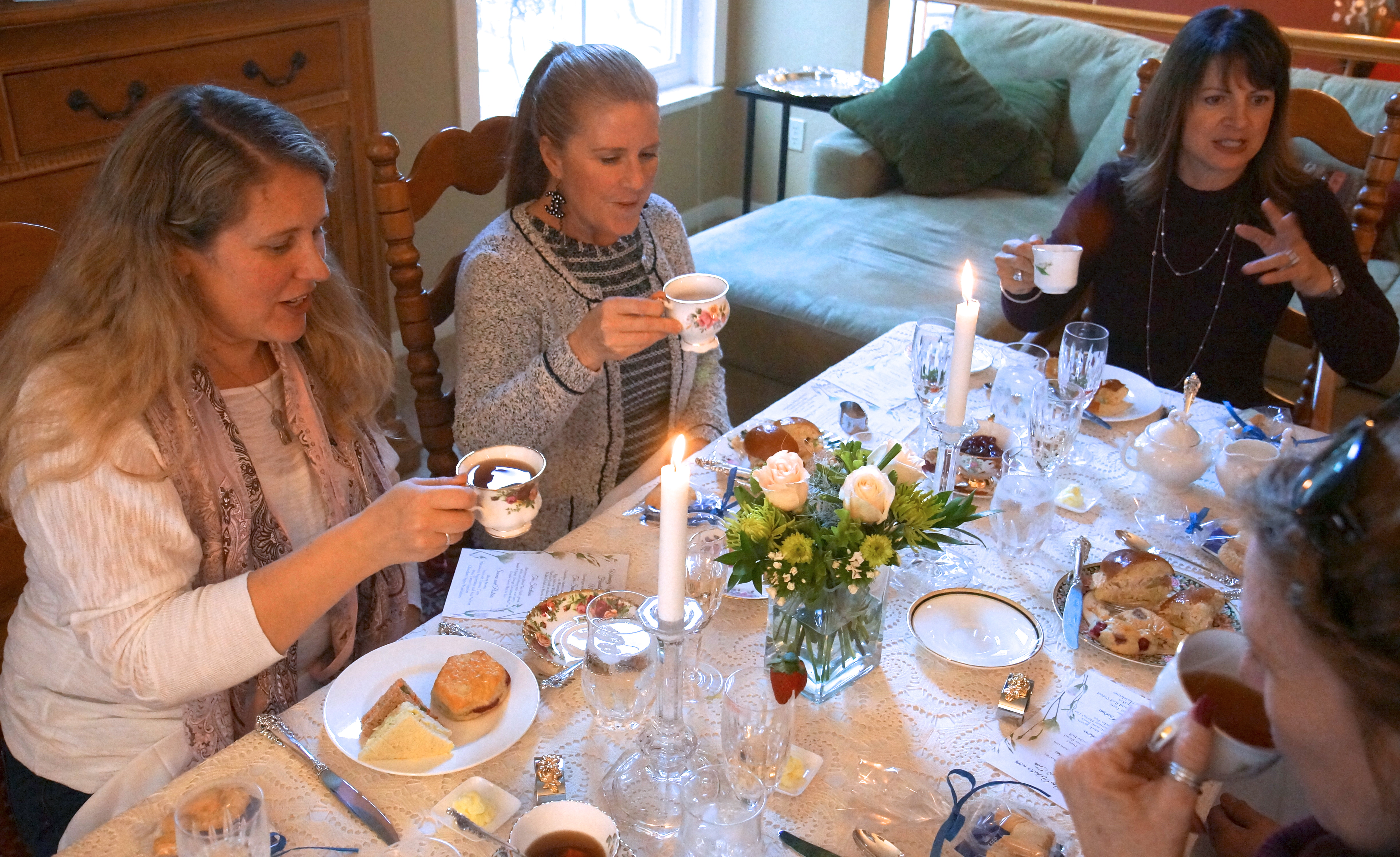 Like Evite, I believe that "Life's Better Together." It really is easy to gather your friends and share some good times together. It is especially easy to get the word out, whether your event is big or small, with Evite. I love that they have so many invitations to choose from. No matter the occasion, I can always find an Evite that fits the bill.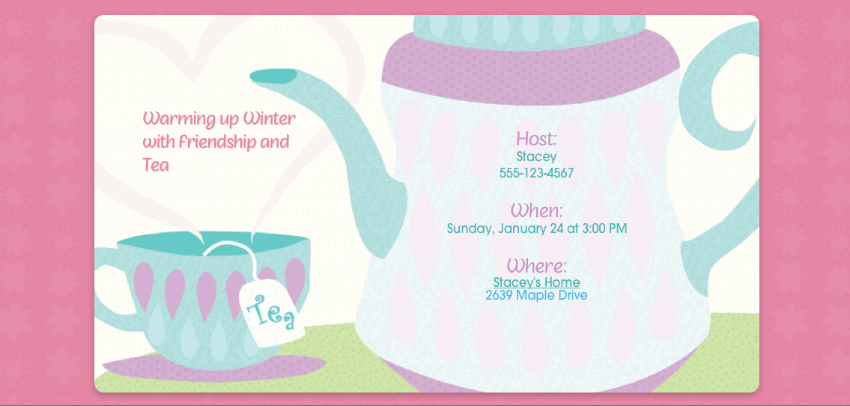 Thank you to my friends for bringing sunshine to my life no matter the season!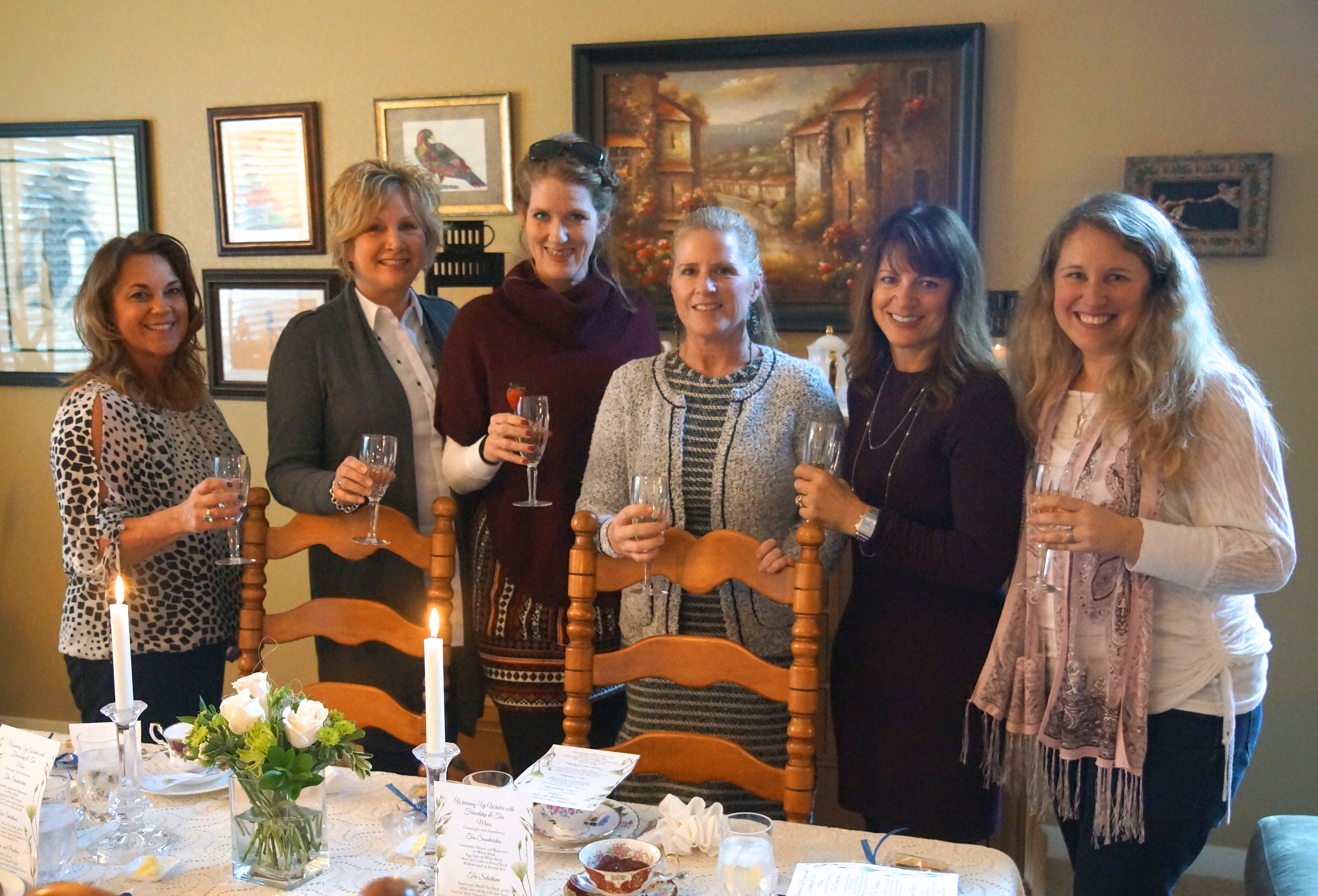 How do you celebrate friendship?
This post is in collaboration with Evite.com and their Evite Influencer Program. #LifesBetterTogether #Evite