We all know it, breakfast is the most important meal of the day! Unfortunately many of us are running out the door in the morning, and trying to fit in a healthy and sustaining breakfast can take a back seat on the hectic days. Not to worry, tho! These seven Weight Watchers Freestyle breakfasts ideas are so yummy that you will want to sit down for them. Or if it really is a chaotic morning, pack it with you and take it to work. Whatever I don't finish before I head out the door, I enjoy as a mid-morning snack.
Seven Weight Watchers Freestyle Breakfast Ideas
Nature's Own Avocado Egg Toast – Three Points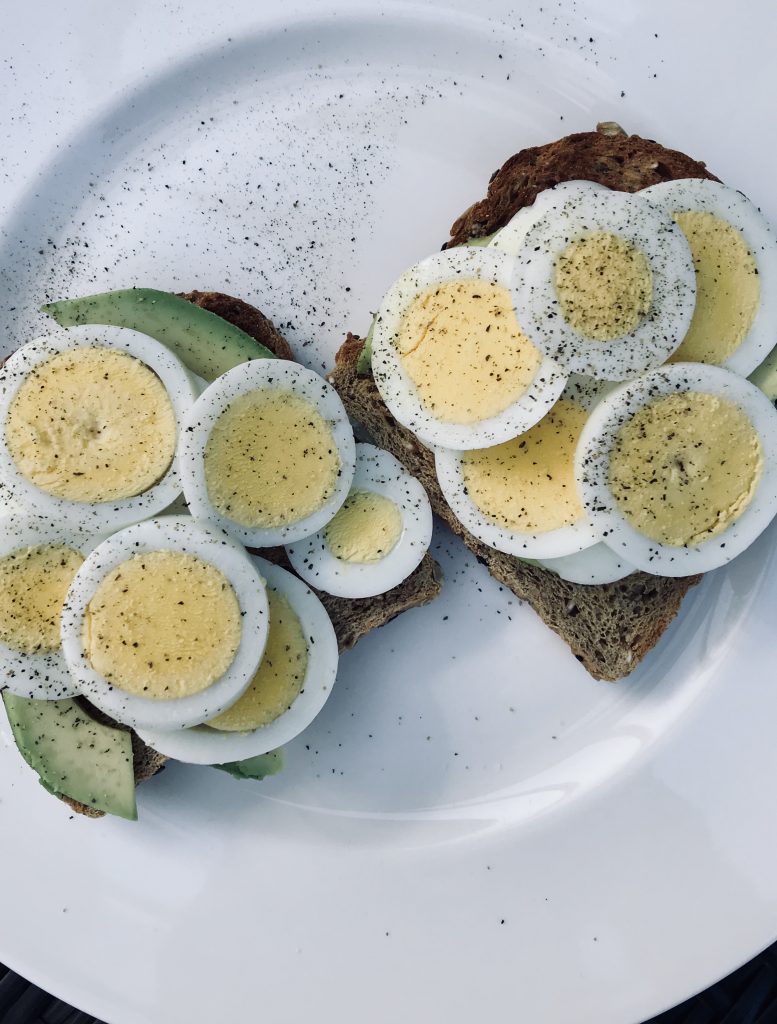 This is my standard because it is fast, easy, yummy, and filling. I often eat one before work and enjoy the second as a mid-morning snack – making this three point breakfast last all morning! This is simply two slices of Natures Own Sugar free 100% whole wheat whole grain bread toasted (one point per slice), topped with 1/8 avocado (one point) sliced and smashed onto the toast, two hard boiled eggs (zero points) sliced, and a sprinkle of salt and pepper.
Kashi Go Lean Fruit and Yogurt Parfait – Three Points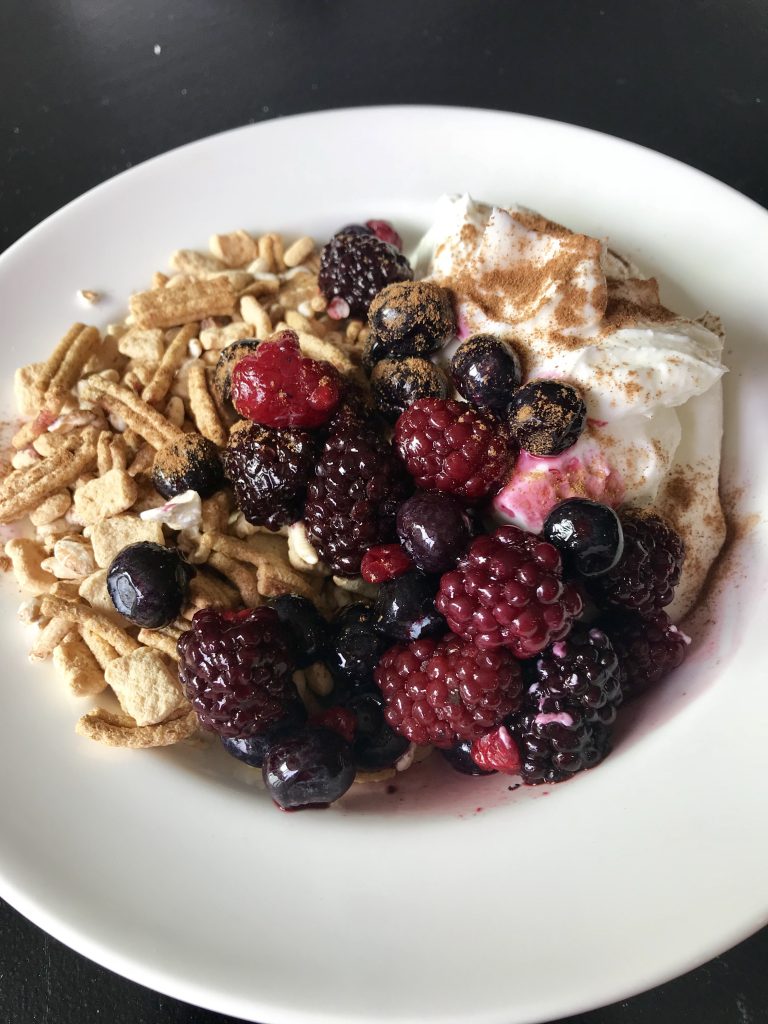 This is super easy as well and I love the mix of creamy and crunchy, tangy and sweet. Note, do not add the Kashi until you are ready to eat the yogurt parfait as it will lose its crunch and get soggy. One cup Fage Total 0% Plain nonfat Greek strained yogurt (zero points), 1/2 cup frozen mixed berries thawed (zero points), 3/4 cups Kashi Go Lean Original cereal (three points), and a sprinkle of cinnamon. I adore cinnamon, so I add it to many of my meals. That's a choice of course, so leave it off if you don't enjoy it as much as I do.
Egg, Veggie, and Cheese Tortilla Roll-up – Four Points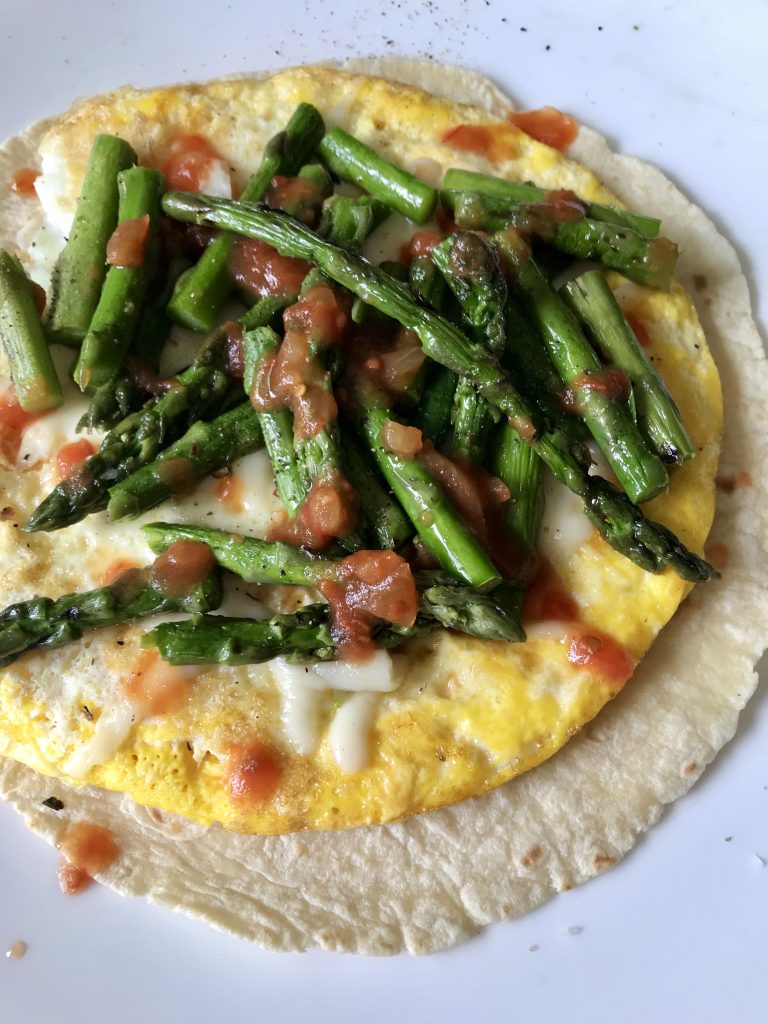 This one is yummy and takes advantage of any leftover veggies in the fridge! One La Tortilla Smart & Delicious Tortillas, Flour, Light (two points). I like this tortilla waaaay more than the low-carb versions out there! I think the low carb versions feel like cardboard in my mouth. This tortilla just seems really thin, but it still rolls up nicely. Topped with a two eggs (zero points) scramble cooked in a non-stick pan with a bit of Pam Cooking Spray (1/4 second spray – zero points). Topped with one Mini Babybel Light semisoft cheese (one point) shredded. Leftover veggies – I do count these as one point because most of my veggies are sautéed in a teaspoon of olive oil. Add a drizzle of salsa (zero points) if you want a bit more flavor. Roll it up and enjoy!
Chocolate, Peanut Butter, and Banana Waffle – Five Points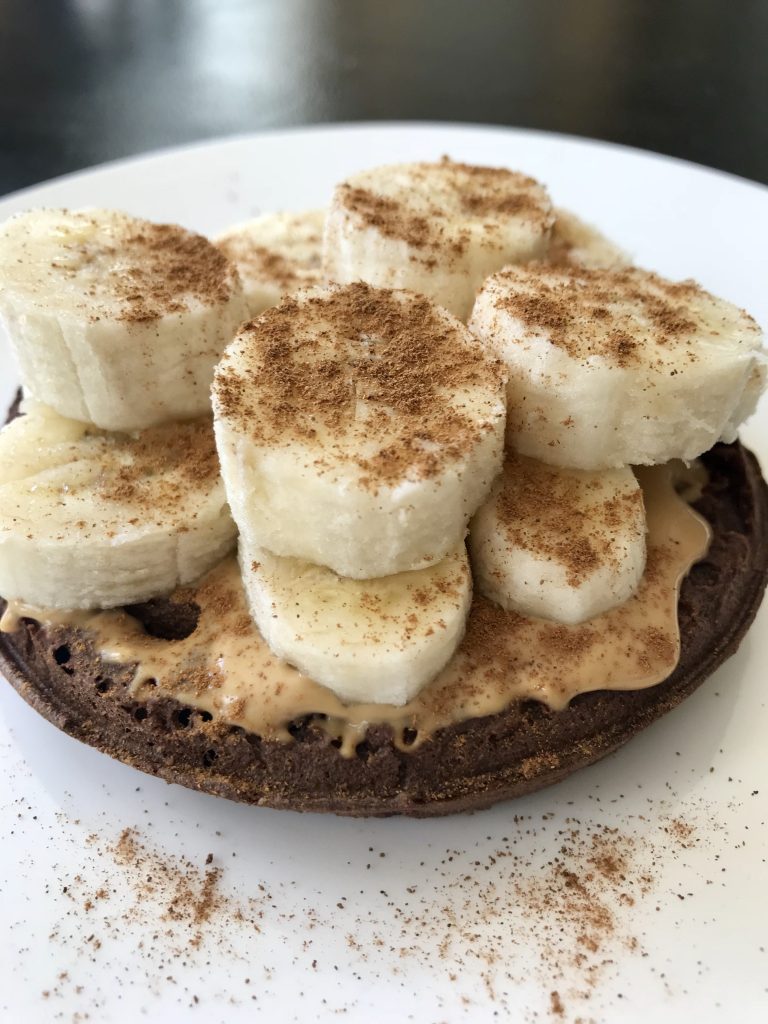 I LOVE this one! It also makes a perfect filling dessert! One Kodiak Powercakes dark chocolate waffle (four points) toasted. You find these in the frozen waffle section of the grocery store freezer. Two tablespoons PB2 Powdered Peanut Butter prepared (one point), Sliced banana and cinnamon (zero points). Yes, I do love my cinnamon!
Lighter Huevos Rancheros – Five Points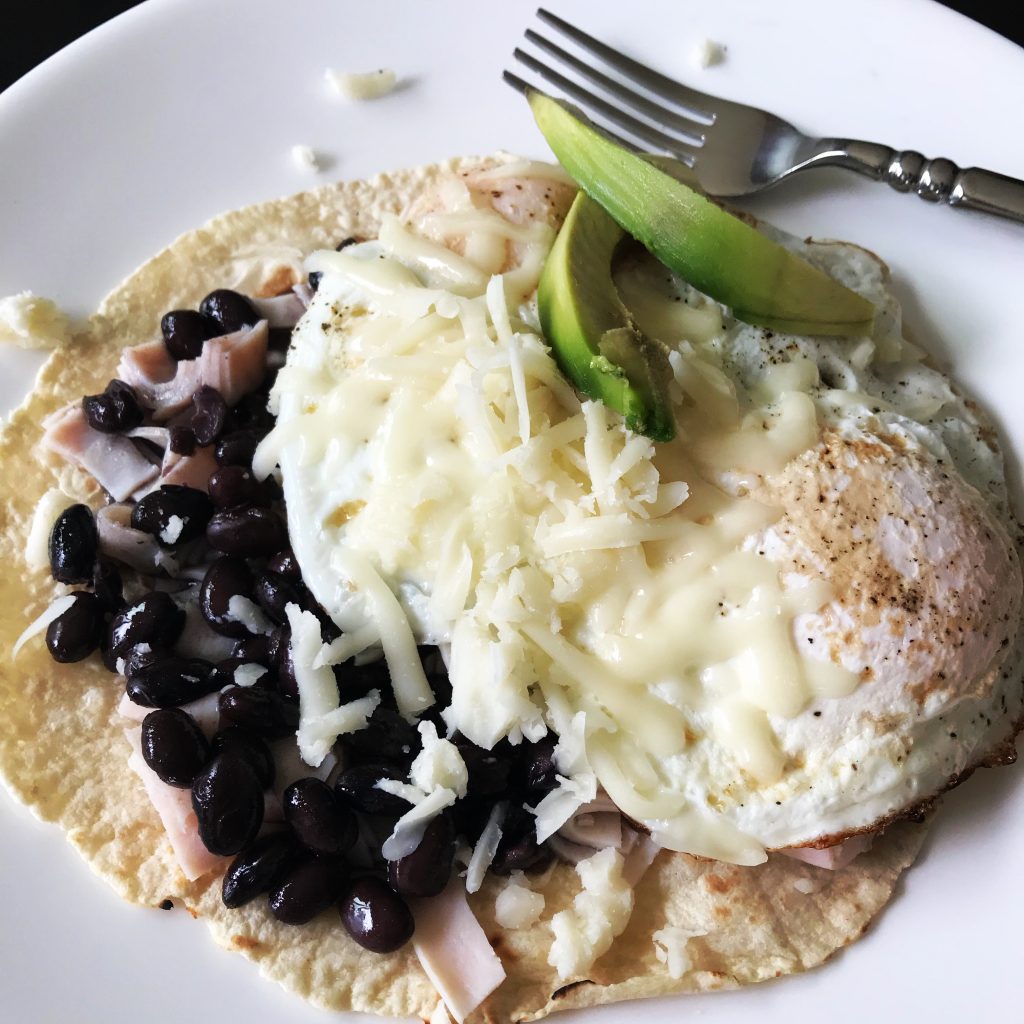 My lighter version of huevos rancheros is delicious and so filling! La Tortilla Light tortilla (two points), topped with 2 ounces of chopped turkey deli slices (one point), 1/2 cup whole black beans (zero points), two eggs, fried in Pam non-cock spray (zero points), shredded Babybel light cheese (one point), and 1/8 sliced avocado (one point). Add salsa if you want some extra kick. This yummy breakfast was only five points and lI can only eat half at a time.
Peanut Butter Pancakes with Berries – Six Points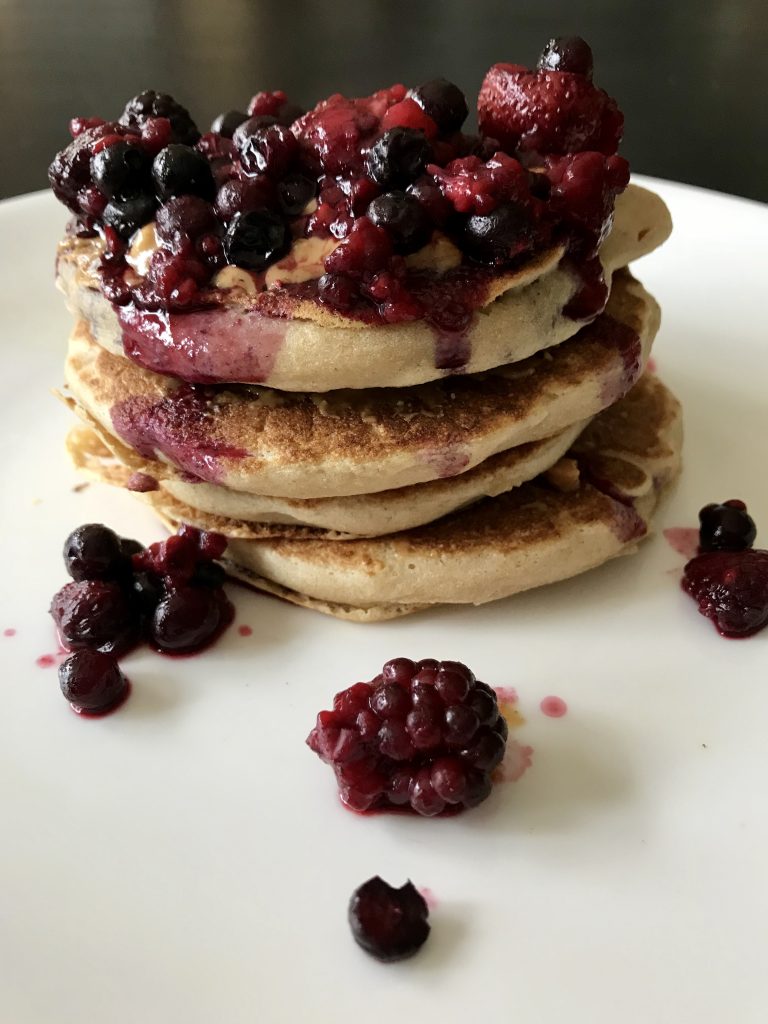 This is definitely a higher point breakfast for me! But once in a while, it is sooo worth it! I use Kodiak Cakes Whole wheat, oat and honey frontier flapjack and waffle mix. 1/2 cup mixed with water is five points. This makes three 4-inch pancakes. I make mine a bit smaller so that I can get four pancakes. I know – in the end it is all the same, but I love the look of the four pancakes stacked. I top it with two tablespoons PB2 Powdered Peanut Butter prepared (one point), and 1/2 cup frozen mixed berries that has been defrosted and heated in the microwave. This allows the juice to come out and makes a nice berry "syrup".
Toasted Bagel Egg Big Breakfast – Four Points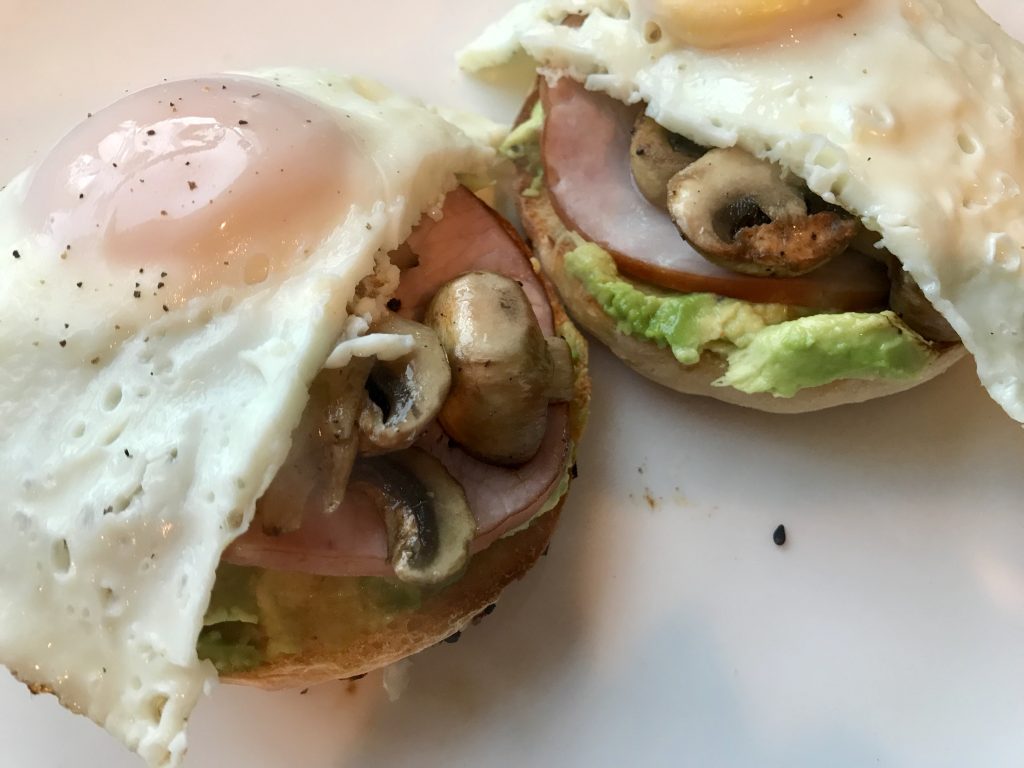 This one takes the cake! If you want a filling, delicious, and fully sustaining breakfast – this is the one to go for! The basis of the breakfast is my two-ingredient bagels. These are only 3 points! Yes a two point bagel that is scrumptious! I admit, this bagel is not like one that you would buy at a New York bagel shop, but it totally works! I make a small batch up (four bagels) and keep fresh in a closed container for a few days. I enjoy them the most toasted.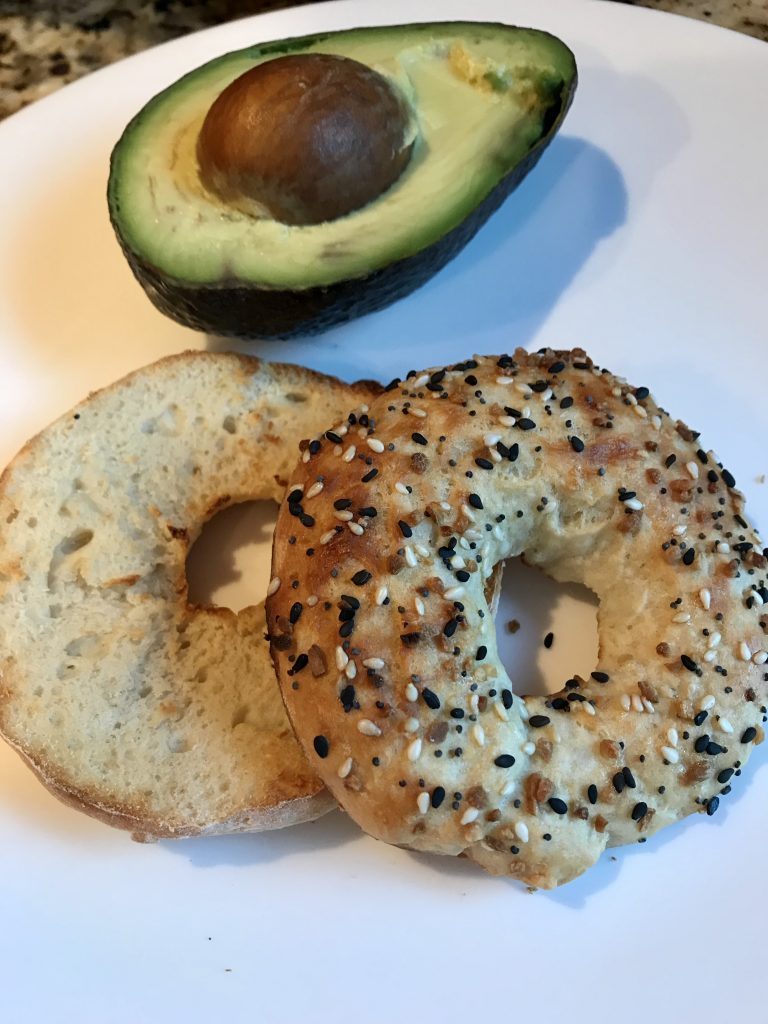 One bagel toasted (three points) topped with smashed 1/8 avocado (one point) two slices of Canadian bacon (one point), sautéed mushrooms cooked in Pam (zero points) and two eggs fried in Pam (zero points) and then sprinkled with salt and pepper. It is crazy to think that this big bagel breakfast is only four points!
A few things to note
I am not a huge avocado fan, so I really stick to 1/8 avocado with my meals. If you like avocado more and naturally add more slices, be sure to add up the points! It is a great healthy fat, so I add the two slices in, plus it adds a good base to hold my other ingredients.
I find the Nature's Own Sugar Free bread in most grocery stores, but they are often out. They give very little space shelf to this bread. When they have it on the shelf, I buy two loaves and keep them in the freezer. Since I always toast it, this totally works.
I love berries and that fact that they are a super food – high in antioxidants and fight inflammation are huge benefits.
Cinnamon helps lower blood sugars. This is one reason I tend to sprinkle it on my food. Plus I just love the flavor.
Eating healthy and losing weight has never been so delicious!
If you are looking for daily food plans, be sure to check out my post Five Days of 23 WW Freestyle Point Menus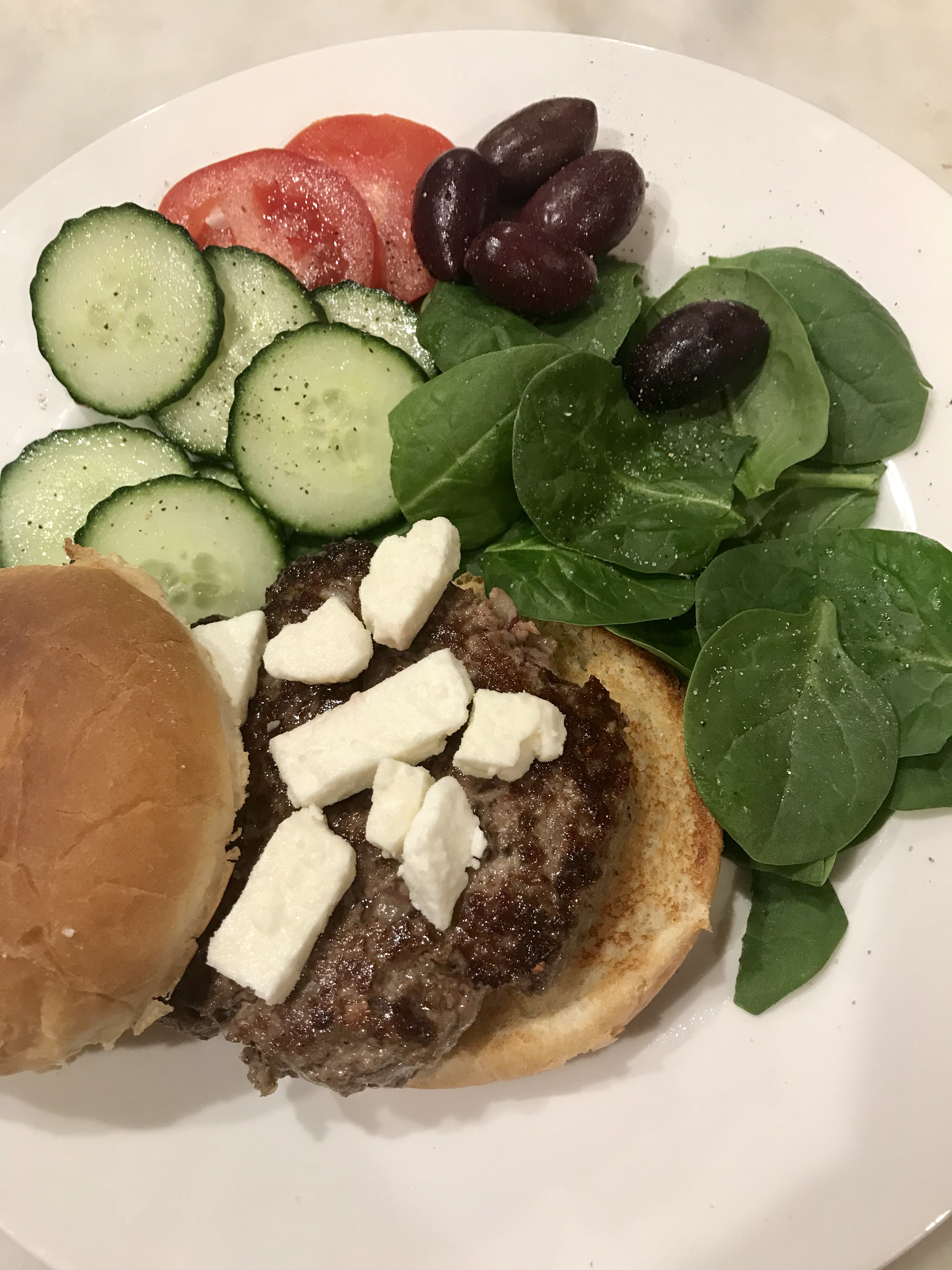 If you are looking for support and guidance on your journey to wellness…
I totally encourage you to check out my online course, Moving Forward! Taking care of your body is so important, and my online course Moving Forward will help you reach your health and wellness goals. This comprehensive course will guide you through the steps to make real and lasting change in your life.
Moving Forward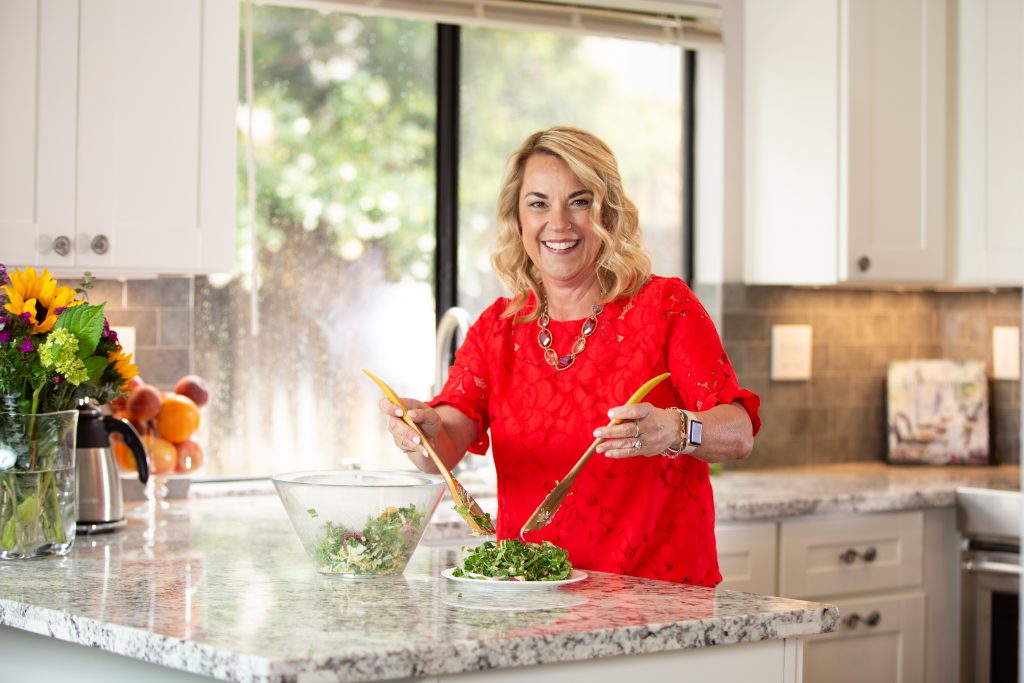 When you sign up, you will have access to 26 lessons and videos that guide you to reaching your goal – your goal of living a healthy, well, and beautiful life. Lessons include journal sheets, meditations, and ongoing support.
Check out the all that this course has to offer at: Moving Forward