There is so much to love about this super fast and delicious low-point stir-fry dinner that it has become a staple in our family. First off it comes together in minutes, is super easy to put together, totally delicious, absolutely heathy, and since it comes from the freezer, I almost always have the fixings on hand for those nights when I have neither the energy nor time to put into cooking.
You know those evenings. We all know those evenings.
Well, I have found a few quick meals that we all enjoy and allows us to eat healthy low-point meals. This is one of them.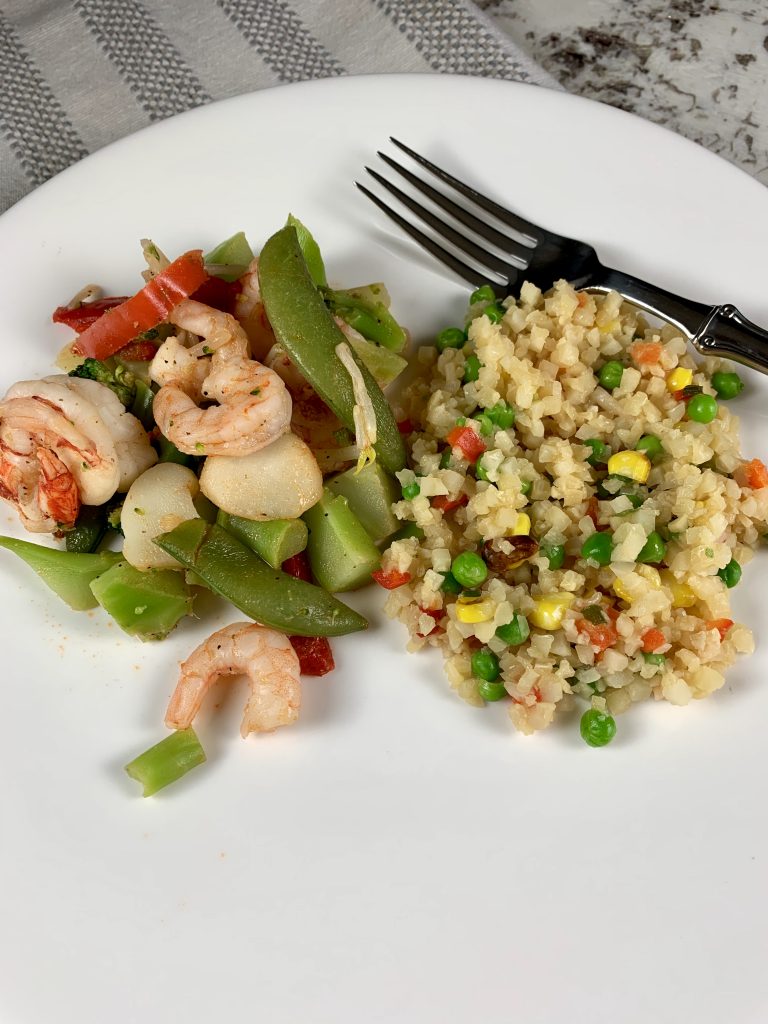 Super Fast and Delicious Low-Point Stir-Fry Dinner
And to think this shrimp stir-fry and riced cauliflower starts with bags of frozen foods from Trader Joe's! You simply can't beat that!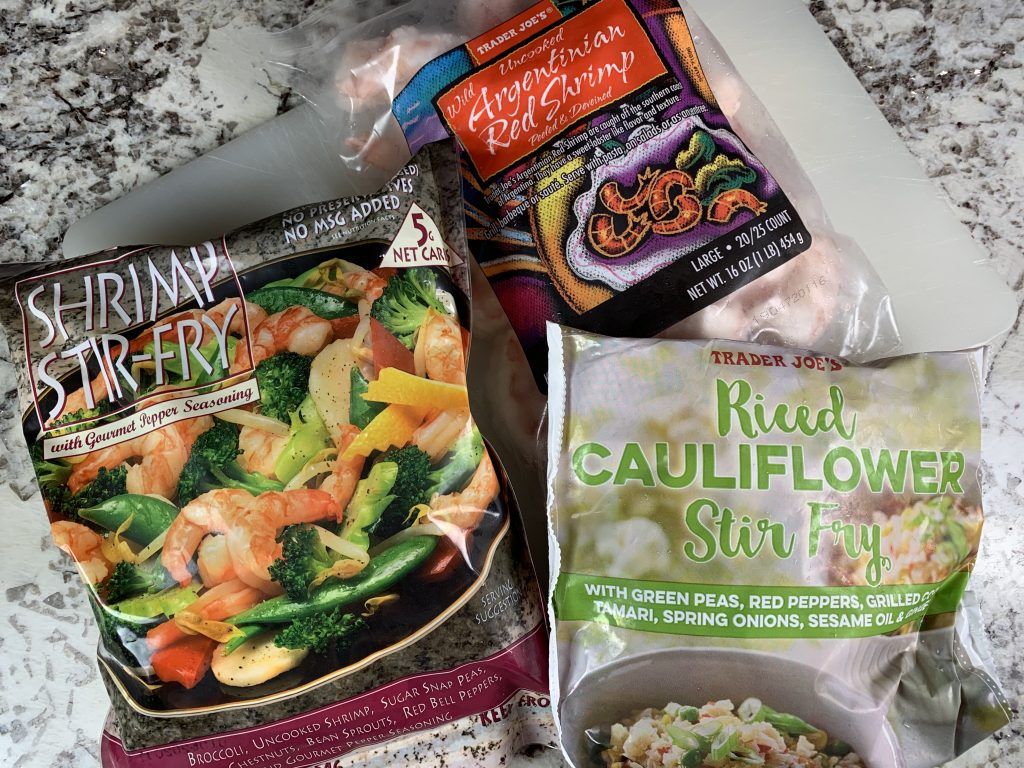 Most nights I just use the two bags; one bag of the shrimp stir-fry and riced cauliflower. But to be honest the shrimp in the shrimp stir-fry are pretty small and you only get about 14 in the entire bag. My husband likes a bit more shrimp with his meals, so sometimes I toss in a few of the larger frozen shrimp that I also keep on hand.
I cook everything up in a little bit of oil so I have to count the oil WW Freestyle points. Talking with fellow WW members at our meeting, a few of them make this with Pam cooking spray so that it is a zero point meal for them. You could prepare this either way!
The vegetables are the perfect level of crisp, the seasoning packet adds nice flavor, and I can have this on the diner table in less than 10 minutes.
This meal ranks up therewith my Taco Salad Dinner for fast, delicious, healthy and low points. When you are trying to eat healthy and low-point day in and day out, you need to know these meals.
What are some of your go-to meals that are healthy and low points? I'd love to hear!