This shop has been compensated by Collective Bias, Inc. and its advertiser. All opinions are mine alone. #eHolidays #CollectiveBias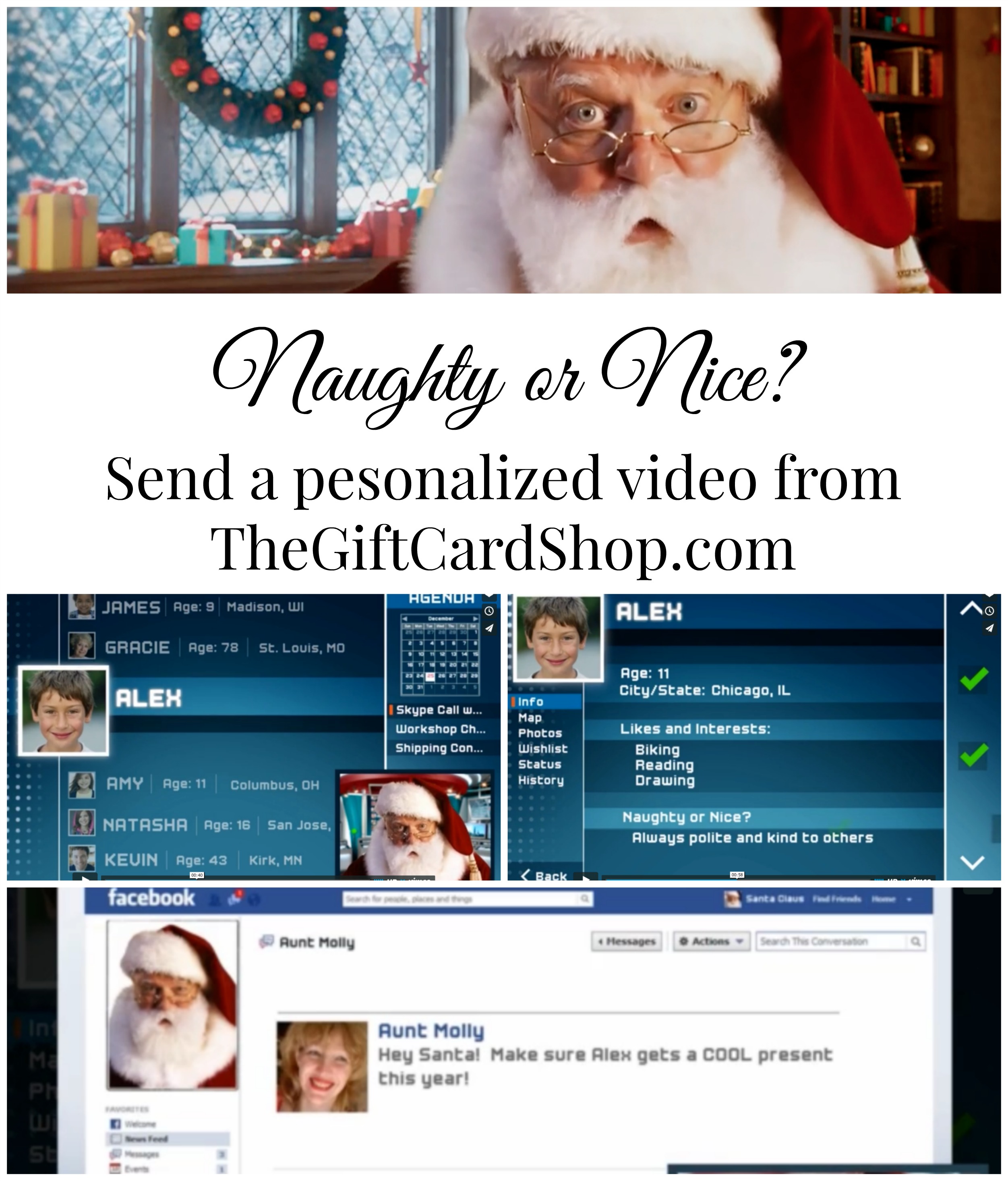 The countdown to Christmas morning is happening! That means that I am running out of time to get all of my Christmas shopping done.  With six kids and family to shop for – there are a lot of gifts to purchase and wrap. Plus my daughter, Alyssa, and all of my family (parents and brother and his family) live out of state. That means in addition to shopping and wrapping I also have mailing to do! That is a lot of work. It is fun work, but it is work that takes time, and I am running out of time.
That is why I am so very excited to have discovered TheGiftCardShop.com! Oh my gosh – they have the greatest videos to send along with gift cards! This is perfect for the hard to buy young adults in my life!
I know I always love getting gift cards as gifts. I really love being able to shop and pick out want I want or need. I love choices.
TheGiftCardShop.com has lots of choices – and fun videos! Oh – I already said that? Well, did I tell you that the videos are free when you buy a gift card? And the gift cards and videos are all digital? How easy is that to get some shopping done?!
How cute is this video…
I bet that video just made you smile. Let me say it one more time… the videos are FREE when you buy a gift card! Fun and free – you can't beat that!
I have a few recipients on my list that are also on Santa's nice list! That would be my daughter, Alyssa, and my nieces, Megan and Meredith. OK – so now they know what they are getting for Christmas. All three of them have most defiantly landed on Santa's nice list! And TheGiftCardShop.com is making is soooo easy for me to tell them just how nice they are!
Just how nice are they?
Let me tell you what my daughter has been up to.
Alyssa has been busy bootpacking. You have never heard of bootpacking? Well, it's this crazy activity where she along with a whole crew of other volunteers walk up and down a snow filled mountain!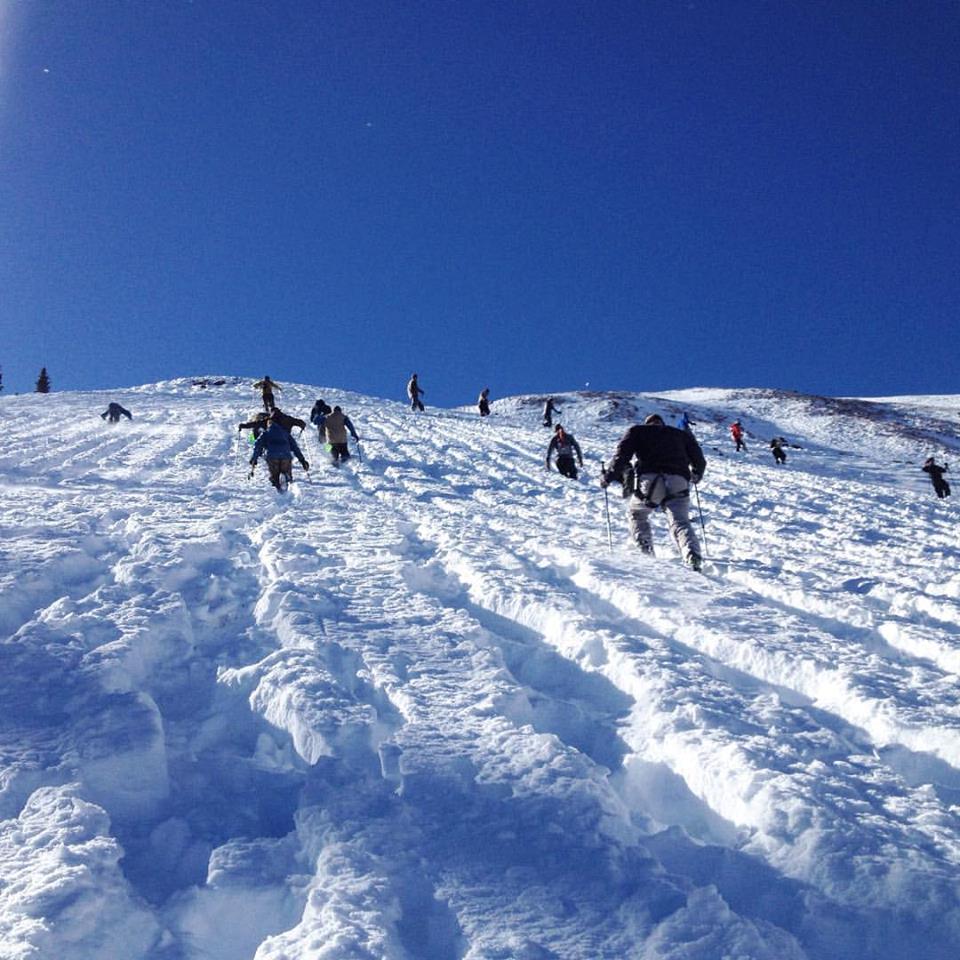 Why? Highlands Bowl is a beautiful place to ski and board in Aspen.  But in order for it to be open to the public they need people to help with pre-season snow compaction. They compact all that powder with a crew of volunteers that walk up and down the mountainside – packing the snow with their boots. Crazy! The weather can be seriously harsh!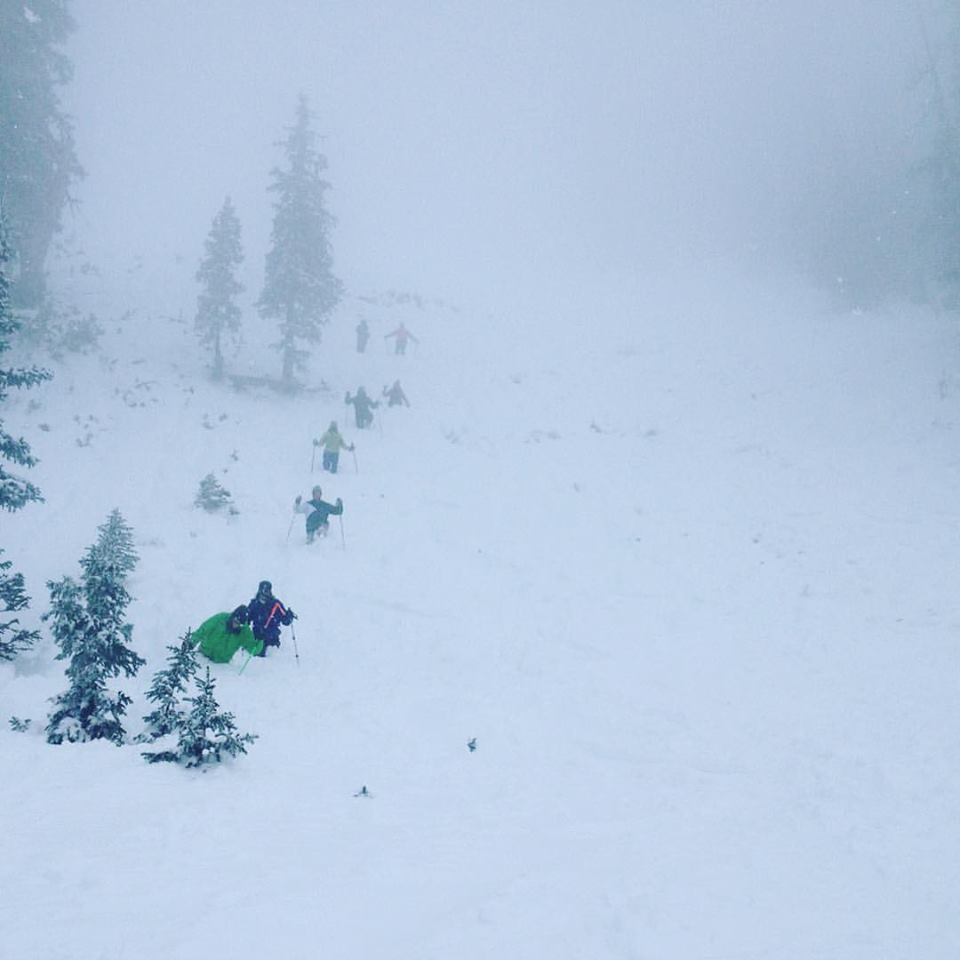 This is hard work and involves long days spent outside in severe winter conditions at high altitude. So you can you see why Alyssa has made the nice list! Because of her and the many other volunteers, skiers and riders get to enjoy Highlands Bowl this winter season.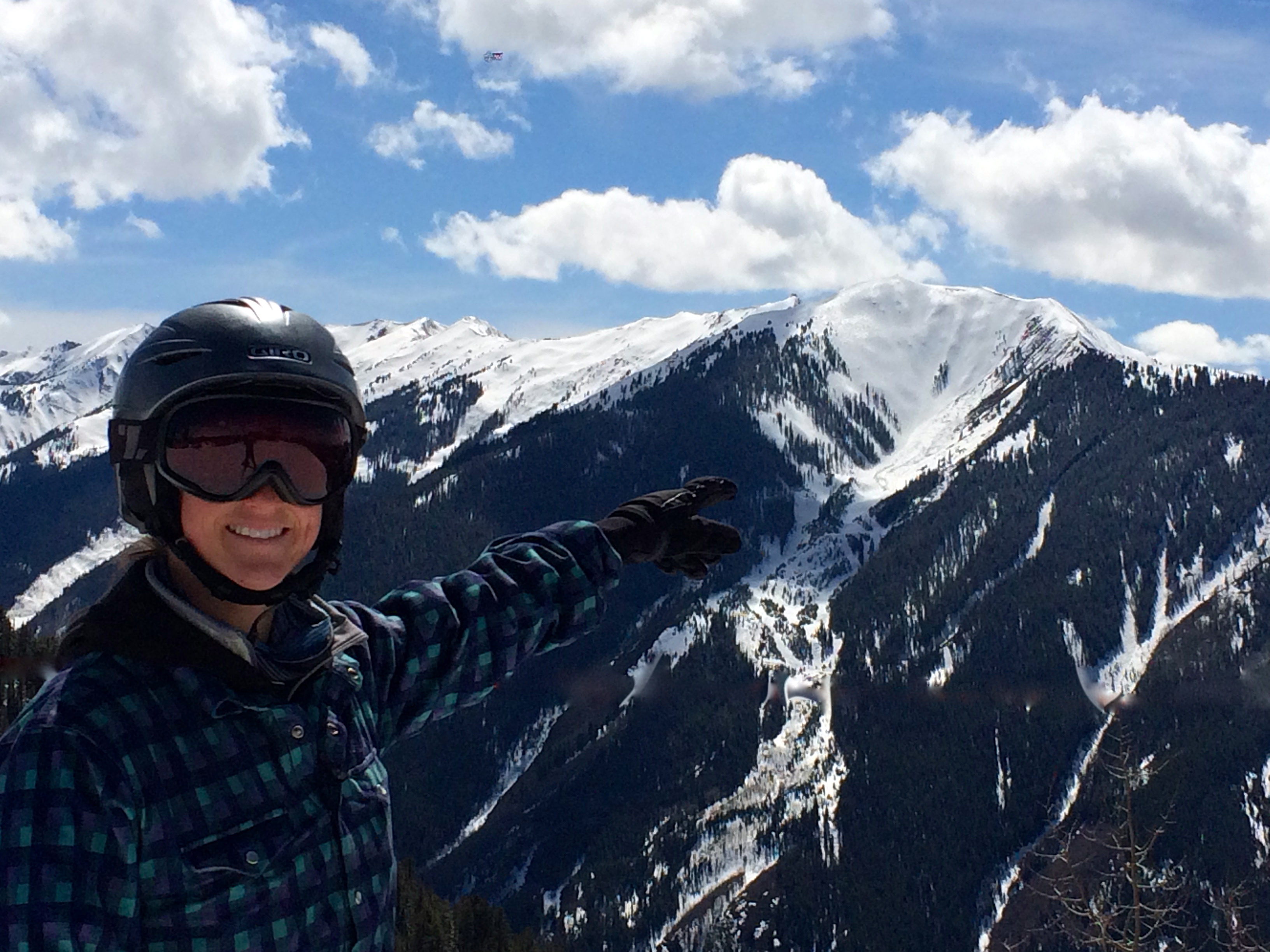 But really – there are many other reasons that Alyssa and her cousins have made Santa's nice list. There are too many reasons to list here.
I know that they are going to love getting their very own personalized video – it really is cute and will most definitely bring a smile to their faces. The videos are free and it is super easy to upload photos from your computer or from Facebook. If you want, you can add a gift card and make a gift out of it. That's what I am doing! There are a lot of shops to choose from including:
Best Buy®
Sephora
Nike
eBay: Get a FREE personalized greeting card and a $5 eBay Gift Card when you buy a $100 eBay Gift Card
AMC Theaters
Applebee's: Get a FREE Triple Chocolate Meltdown dessert when you buy a $25 Applebee's Gift Card
And many, many more!
For my child that loves the great outdoors – they have a sporting goods company with loads of choices for her to choose her own gift from. For my niece that loves to run there is Nike. For my niece that can hold beautiful yoga poses there a card just for her as well!
Join me in this easy and fun shopping at TheGiftCardShop.com!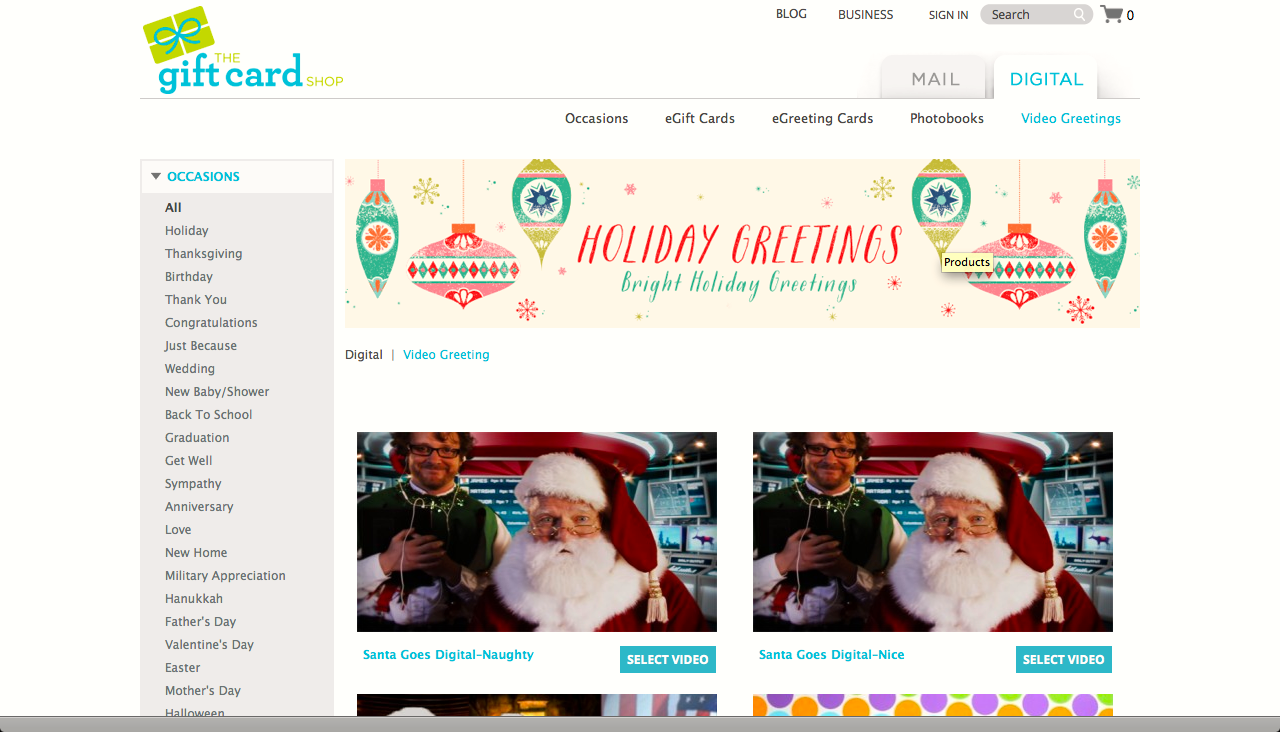 Choose your naughty or nice video and simply enter some information to personalize your video. Then in a matter of minutes you will be previewing the free video that will be sent to your recipient.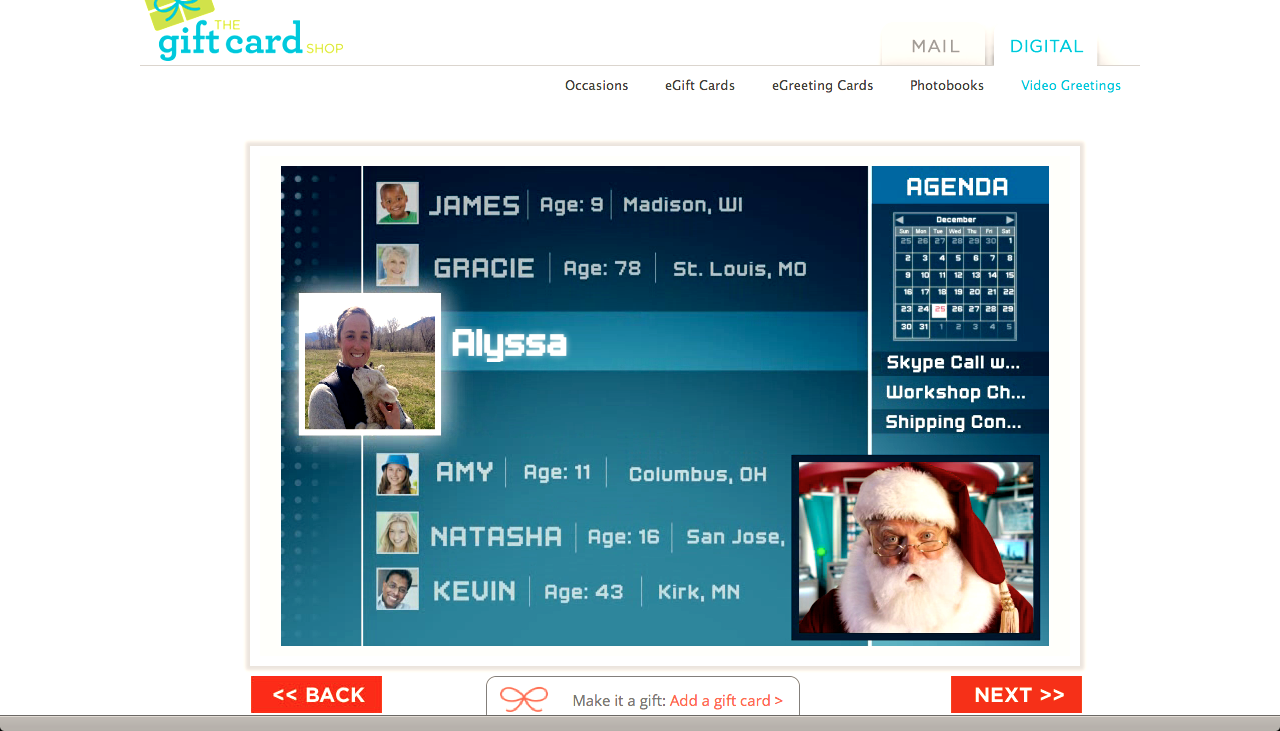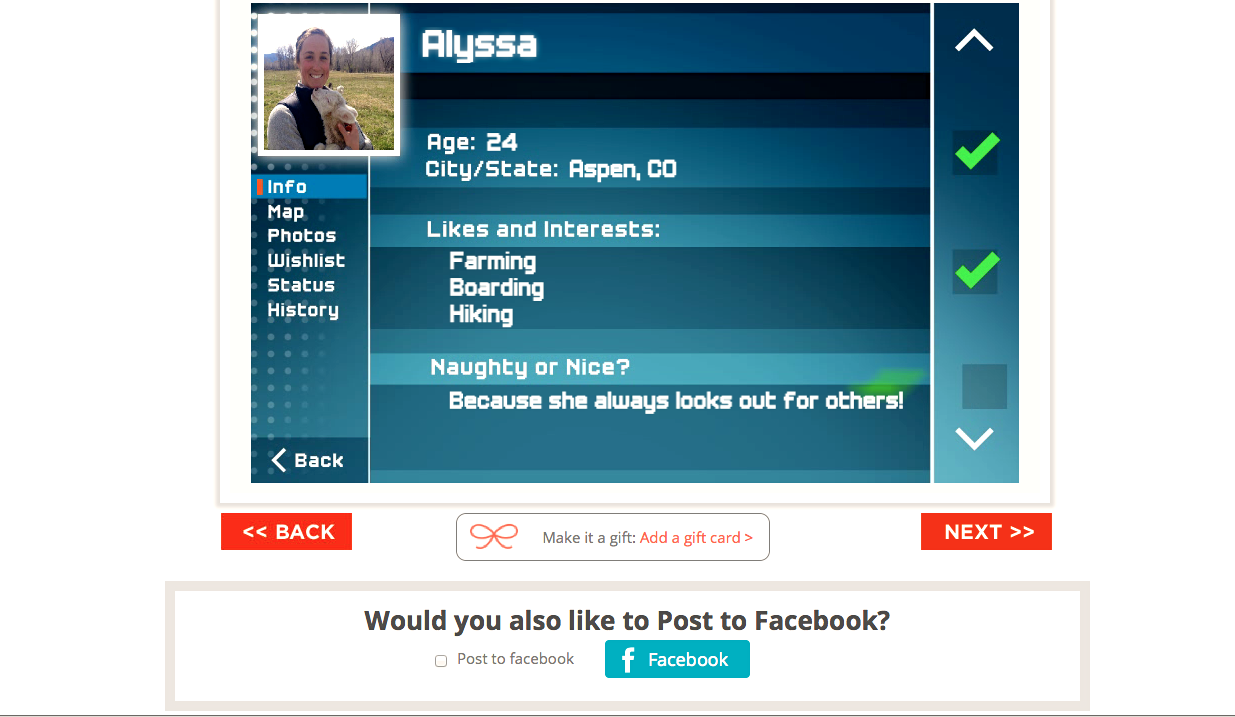 One more click and you can include a gift card.
This is the easiest Christmas shopping that I have ever done!
Alyssa will not be home for Christmas this year – that makes it two years in a row. Living and working in Aspen means that she busy working over the holidays. As much as I miss her not being home for Christmas – it is really nice as a mom to know that she is so happy living and working (hard) in a place that she loves.
Who do you know on Santa's nice list? I bet they would love a personalized video from TheGiftCardShop.com
Verify an online drugstore before you purchase medications