Jump to recipe
My husband makes up the best ever homemade chili beans. Hands down – they are the best! We love to have these chili beans as a side to grilled chicken, barbecued brisket, and even with fried eggs for breakfast!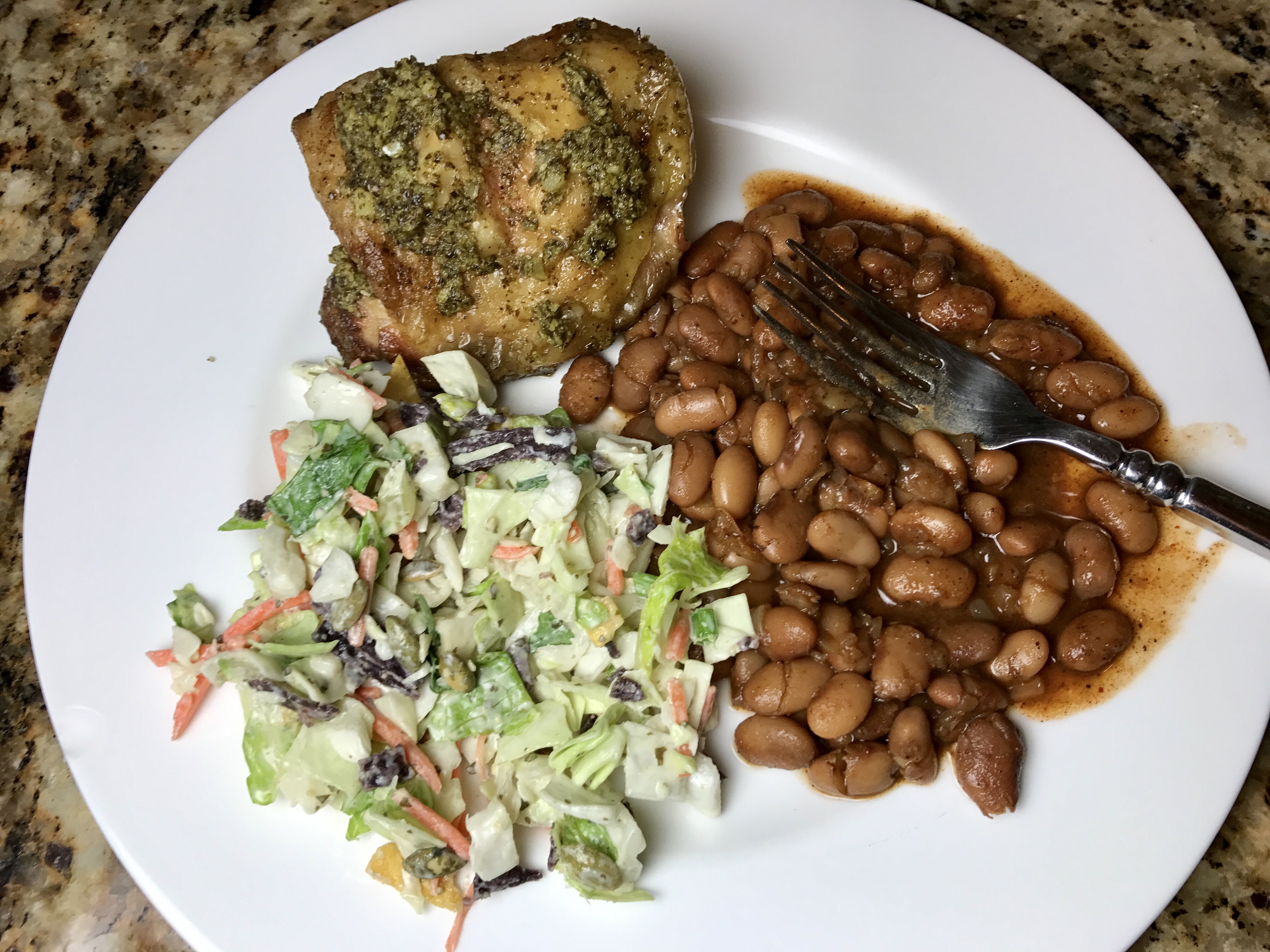 Yes, it takes time to soak the pinto beans, but with a little bit of planning you can enjoy a huge pot of chili beans with dinner tonight and then with eggs tomorrow morning for breakfast.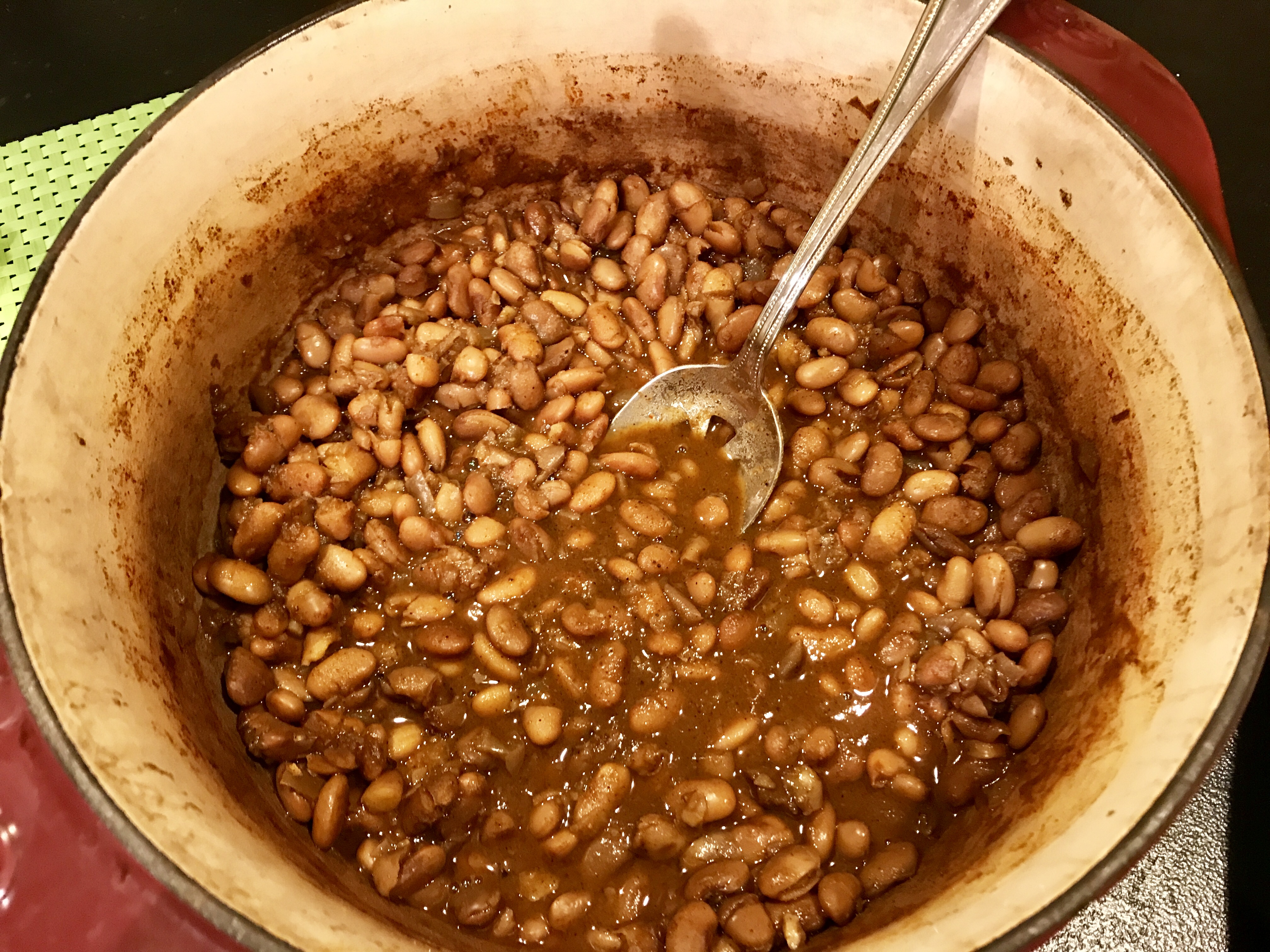 The Best Ever Homemade Chili Beans Recipe
Ingredients
1 pound dried pinto beans, picked over and rinsed
8 cups of water
1 medium yellow onion, diced
3 tablespoons chili powder
2 tablespoon kosher salt
1 tablespoon coarse black pepper
2 tablespoons ground cumin
Directions
Soak beans for 4-6 hours, or overnight
Add chopped onions and seasonings to the soaked beans and water.
Bring to boil
Lower heat to a simmer, cover, and cook for 3-4 hours, until the beans are tender

Yes, it is really that easy. Make up a batch on the weekend and enjoy it during the week. The beans actually taste even better the second day as the flavors really meld together.
As you can see, we enjoy these chili beans anytime of the day. This really is the best ever homemade chili beans recipe!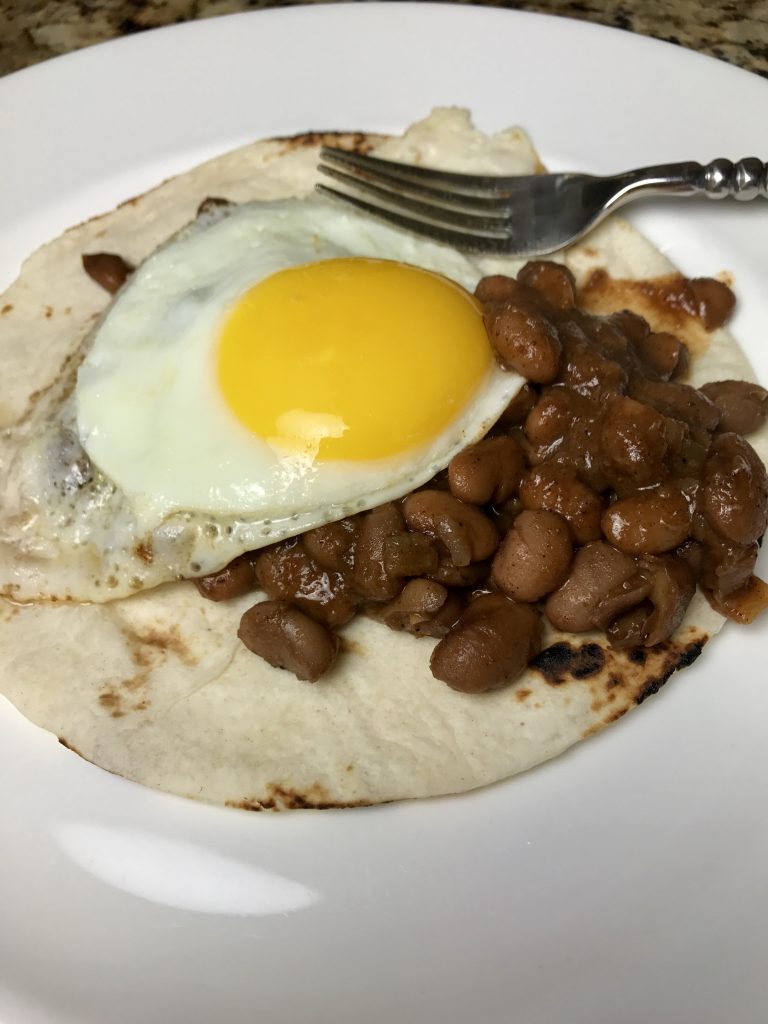 The Best Ever Homemade Chili Beans Recipe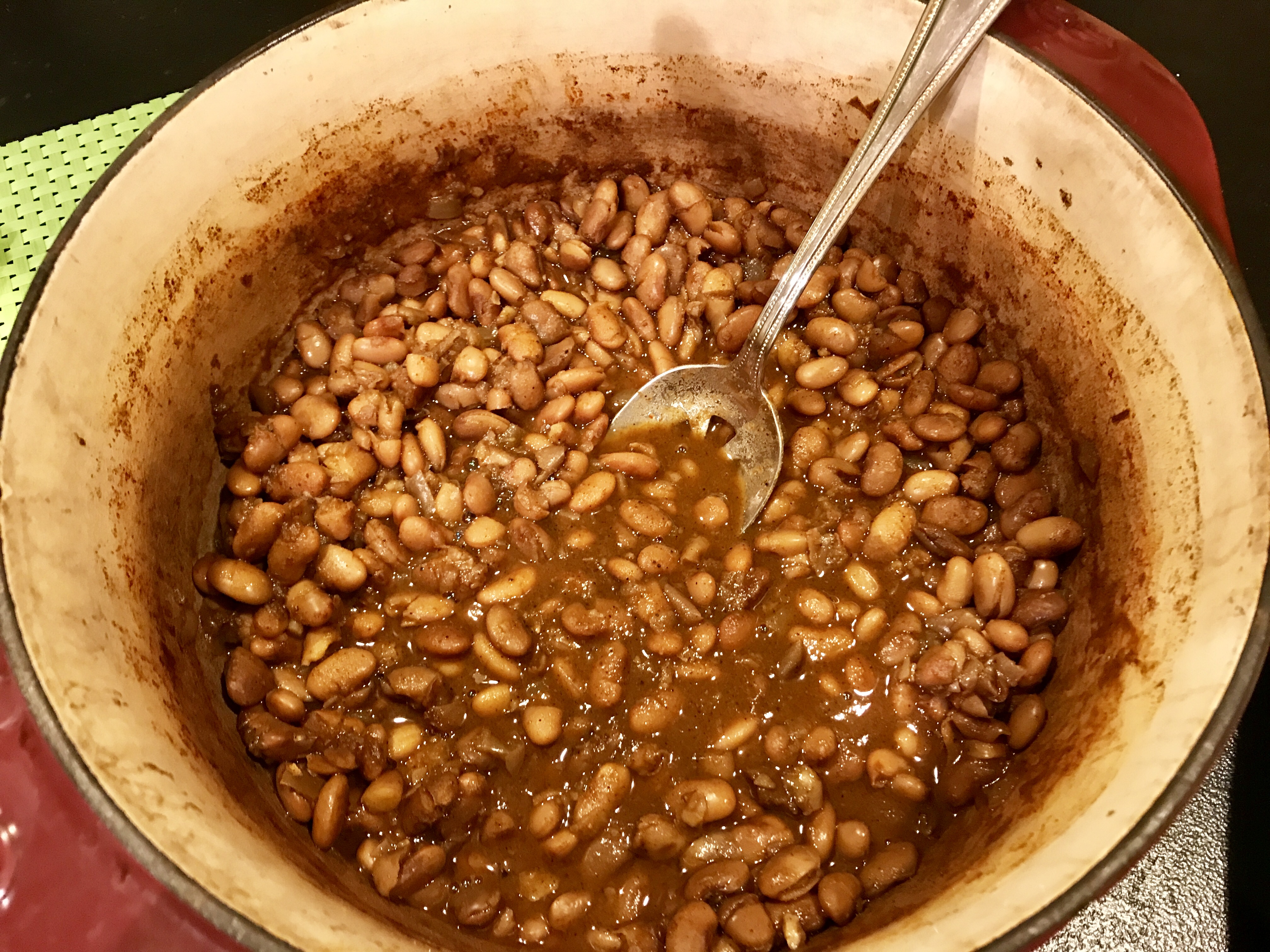 Ingredients
1 pound dried pinto beans, picked over and rinsed
8 cups of water
1 medium yellow onion, diced
3 tablespoons chili powder
2 tablespoon kosher salt
1 tablespoon coarse black pepper
2 tablespoons ground cumin
Instructions
Soak beans for 4-6 hours, or overnight
Add chopped onions and seasonings to the soaked beans and water. 
Bring to boil
Lower heat to a simmer, cover, and cook for 3-4 hours, until the beans are tender
© 2023 Positively Stacey