As my friends know, I love to throw a great party! But I also like to have fun too! I have found that the best way to enjoy my own party –  is to plan and prep as much as possible before my guests arrive.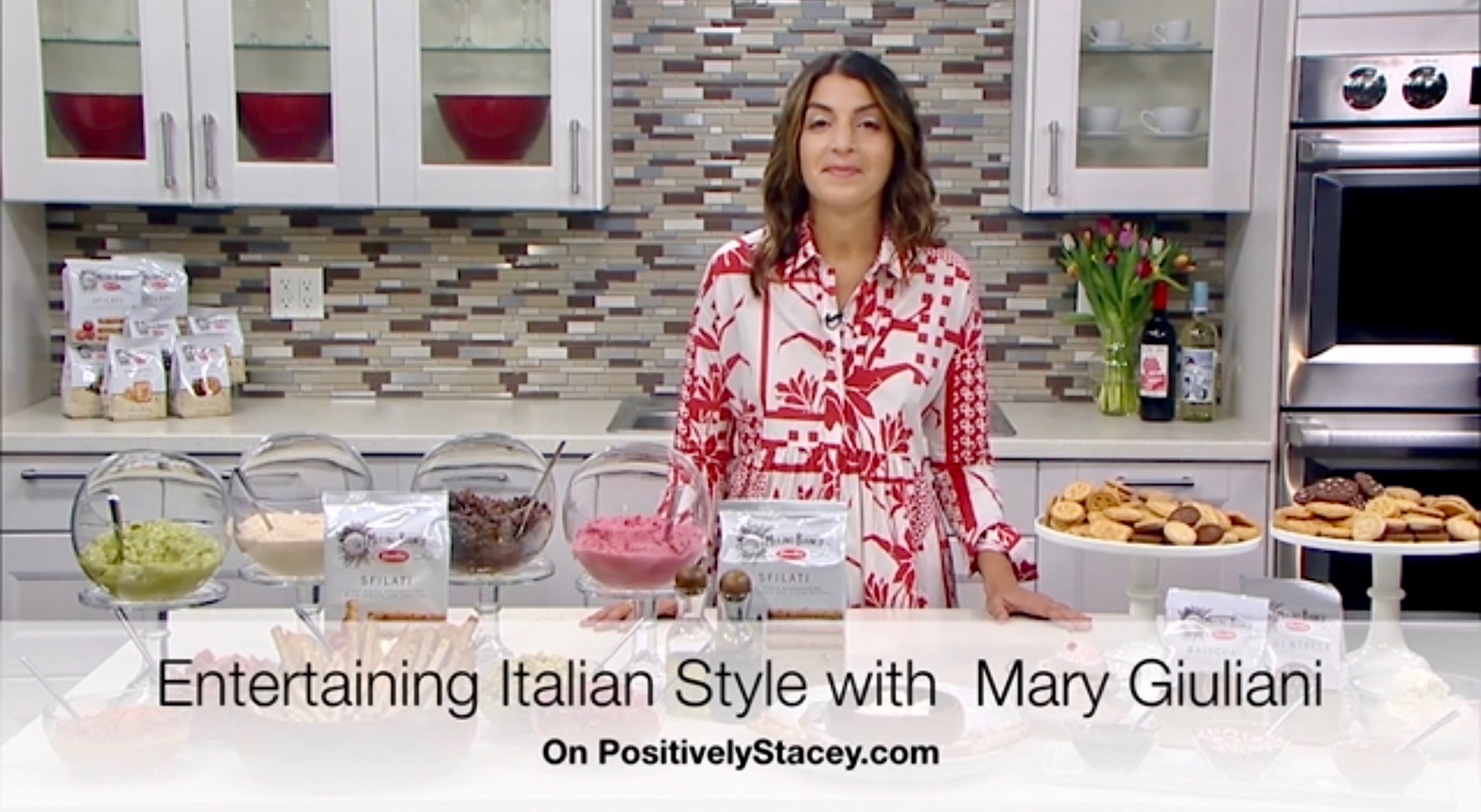 I was very excited to talk with Caterer to the Stars Mary Giuliani to learn even more party planning tips! As a caterer and partner with Mario Batali on Mario by Mary, I knew Mary would have some great tips to share with me, and yes, she did!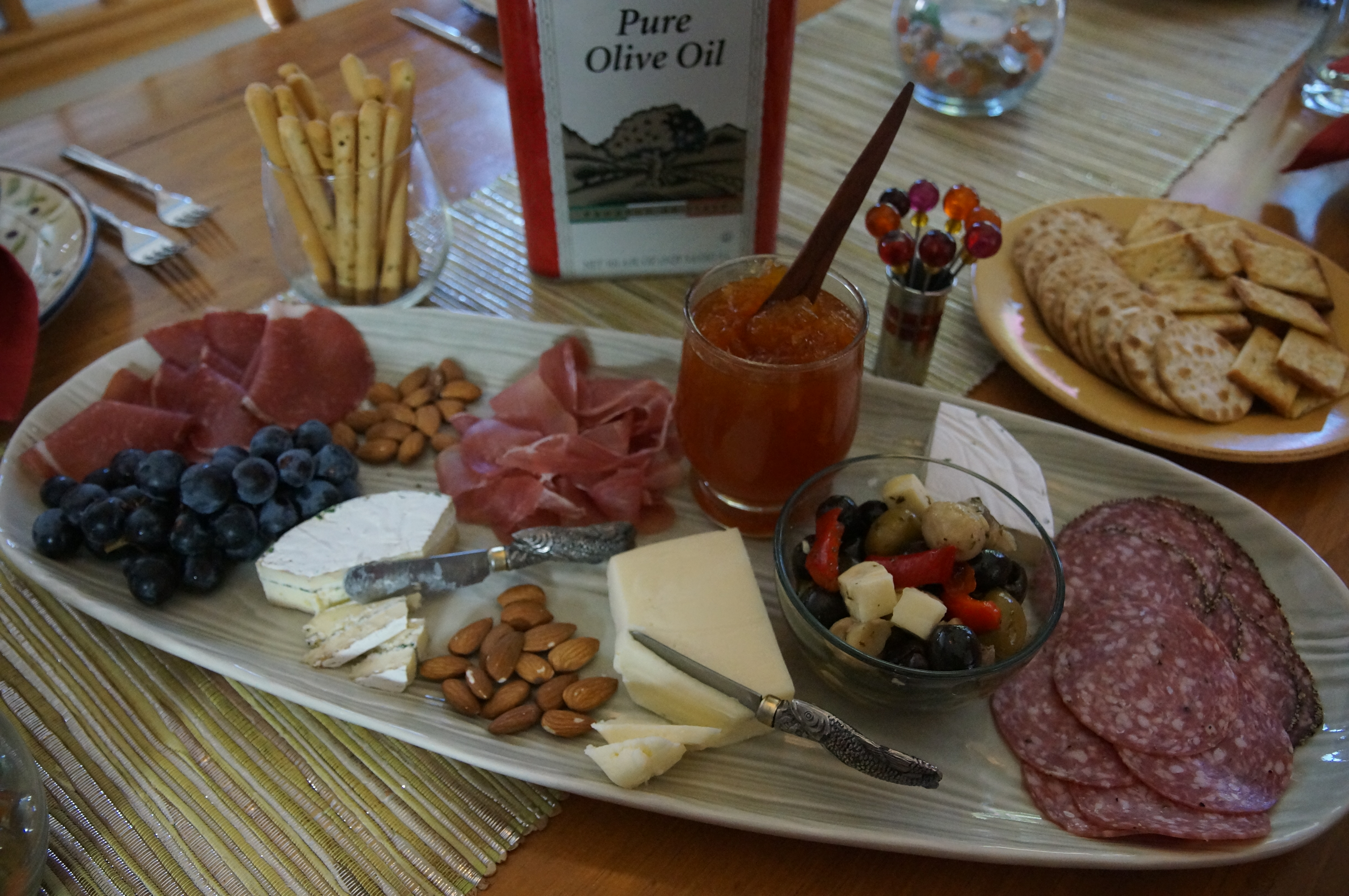 I am not Italian but my husband and my ex-husband are both Italian. Which means that I have been surrounded by Italians for decades. My love for entertaining took a turn to entertaining large many years ago. For my second child's baptism, I hosted 50 family members for a sit down dinner. That was the first time I prepped, cooked, and served that large of a gathering in my home. All with a 3 month old and 21 month old in tow.
Funny side note – my 21 month old woke up that morning of the baptism with chicken pox! Oh, there is only so much we can have control over. The all ready busy morning was spent calling all the family to let them know that we had chicken pox in the home. Fortunately, all most everyone had already had chicken pox, and it did not make much of a difference. The baptism and the gathering at our home afterwards went on as planned.
But I digress…. when entertaining Italian style, it often means entertaining large. I love that Mary pointed out that simple is special. Entertaining is about bringing family and friends together to enjoy shared moments. Food and a great meal definitely plays a part, but the specialness of the gathering is really the bringing together of the people. A harried host only adds tension or chaos to the event. the best gatherings are where the host enjoys her or himself as well. Keeping it simple and prepping ahead is my secret to successful entertaining. As Mary pointed out, and I whole heatedly agree, "Entertaining should be joyful." That is why I continue to invite friends and family into my home.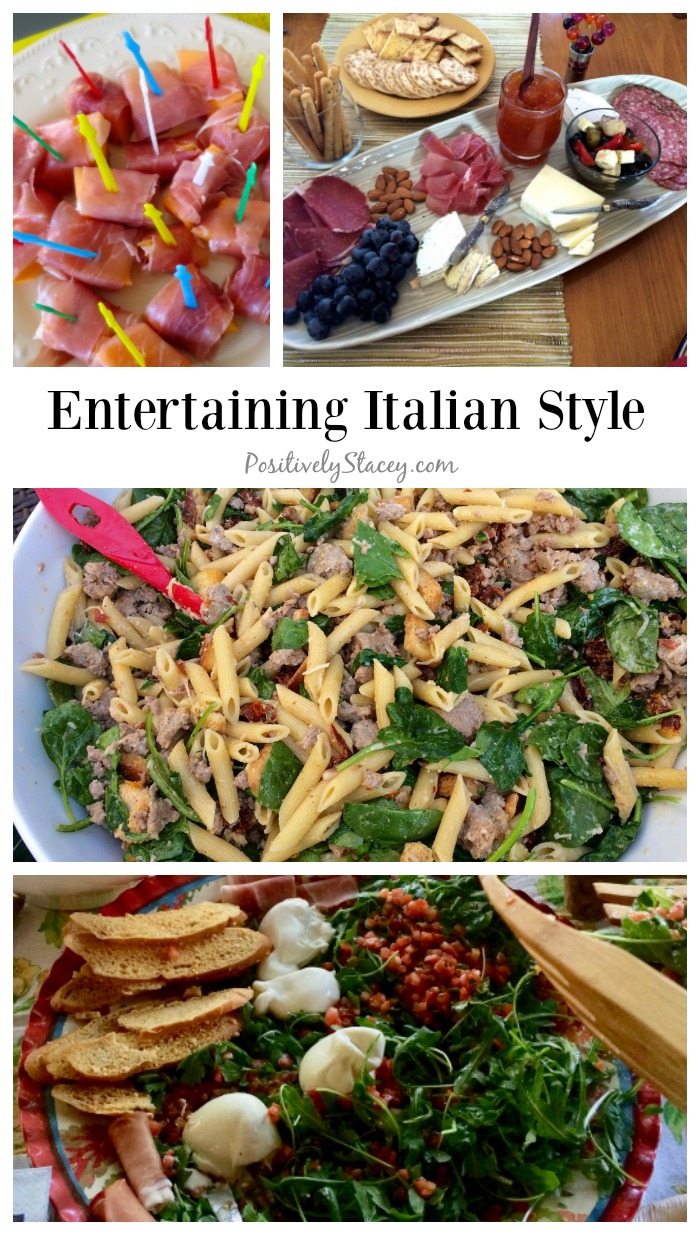 Here are a few of my favorite recipes pulled together for the perfectly simple but special Italian dinner for family and friends.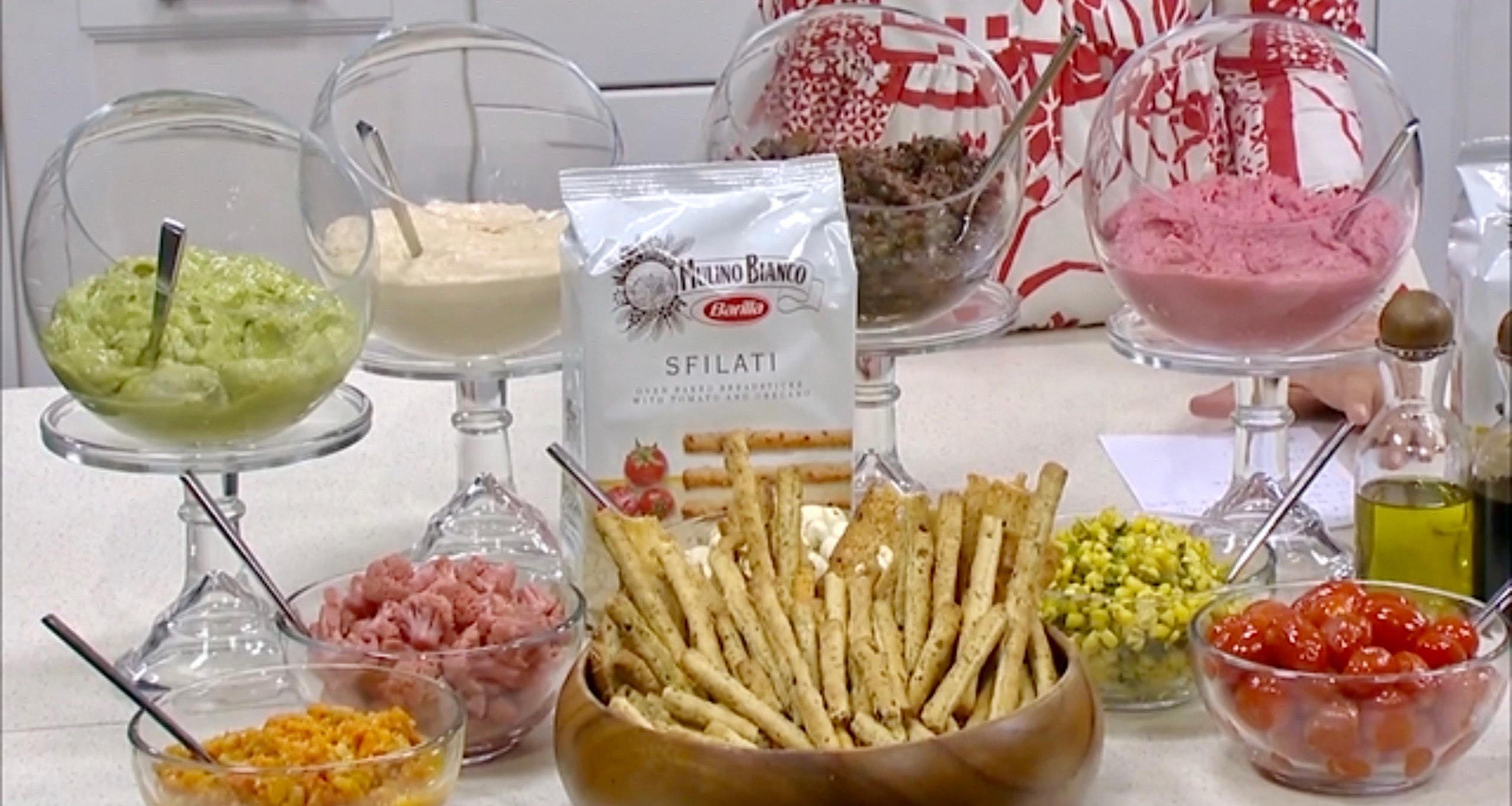 Bread Sticks and Dip Bar
Antipasto Platter
Assorted Italian Cookies with Ice Cream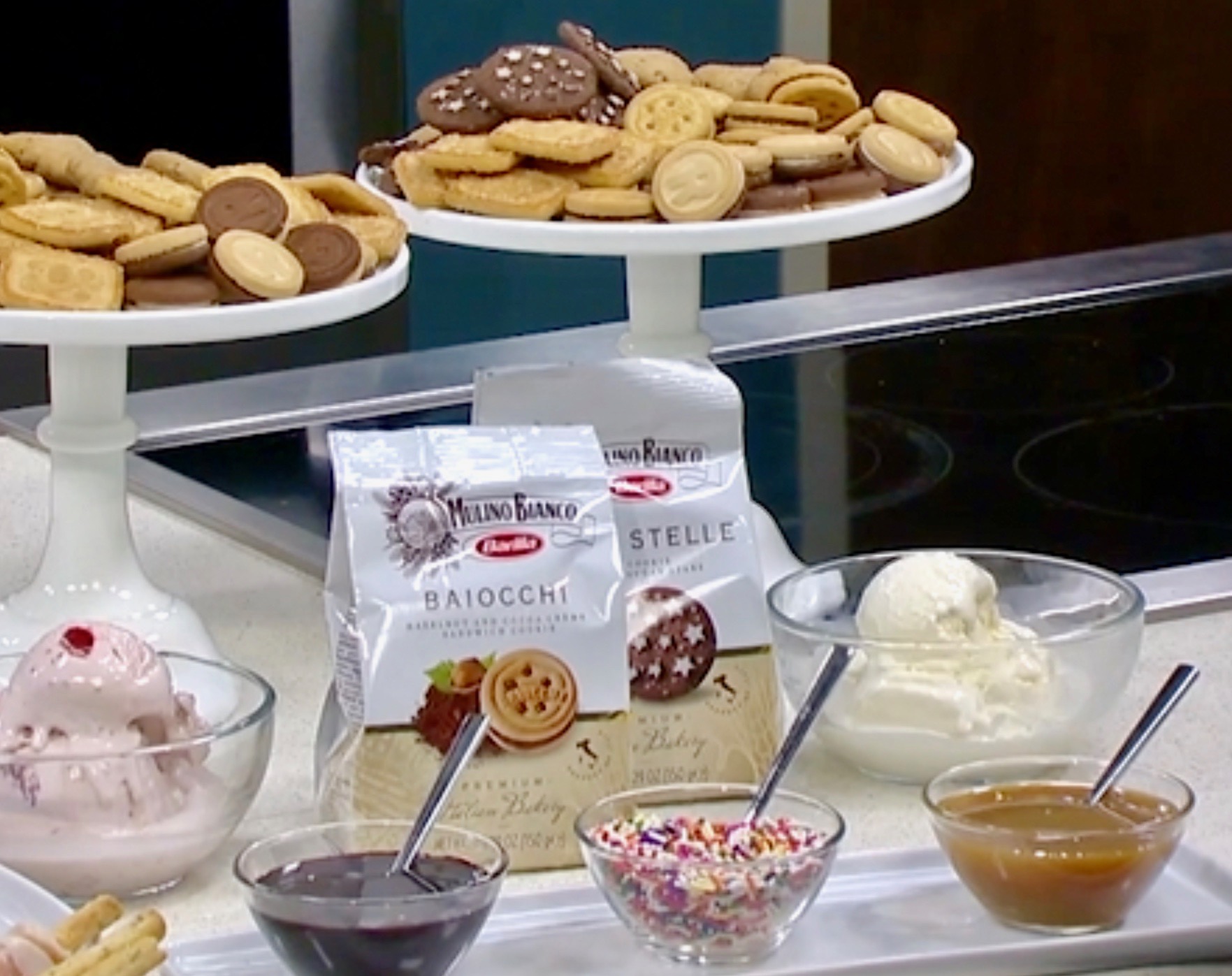 Entertaining Italian Style with  Mary Giuliani
As I chatted with Mary she shared with me:
How growing up Italian shaped the kind of cook she is today today. 

Some great party foods that can be prepared ahead and ready to go at party time.
Menu items she would pair together for a party
Easy ways we can incorporate the Italian life into our daily meals.
Tips for throwing an Italian themed dinner party.
When it comes to entertaining it is best to remember that simple can be special and entertaining should always be joyful!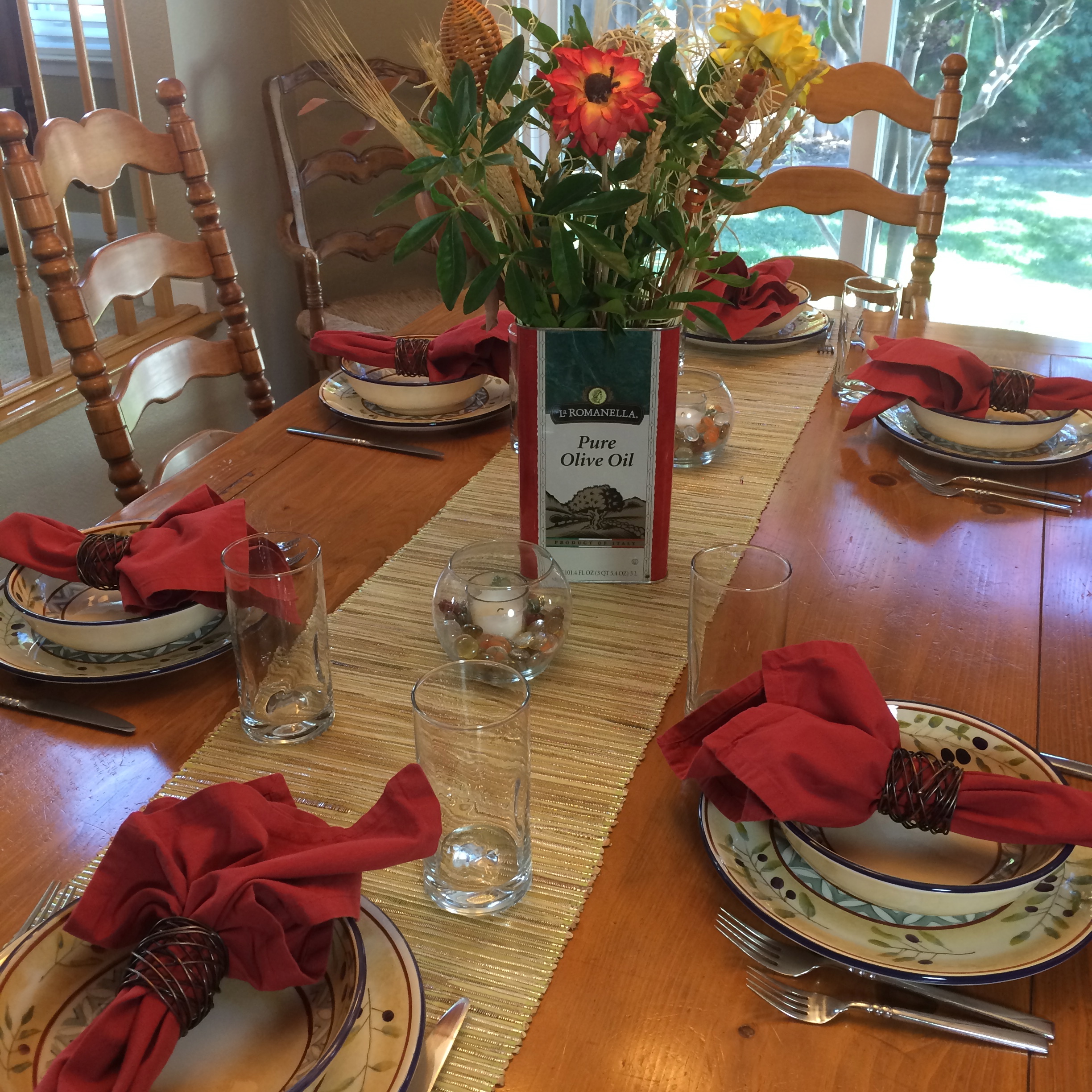 For even more entertaining ideas, Check out Mary's book, The Cocktail Party: Eat Drink Play Recover. Isn't that a great title?