Valentine's Day is tomorrow! I will be doing a bit of running around today after work to pull together a simple and delicious Valentine's Dinner for my family.  Last year I went all out and created a "Trip Down Memory Lane" dinner for my husband. The year before it was all about the kids with our heart shaped pizza dinner.
This year we have my parents visiting and staying with us as well as kids. I do not like heading out to restaurants on busy days like Valentine's, so dinner in will be the order of the day. Honestly, I really can't think of any better way to enjoy Valentine's than to share dinner with my family.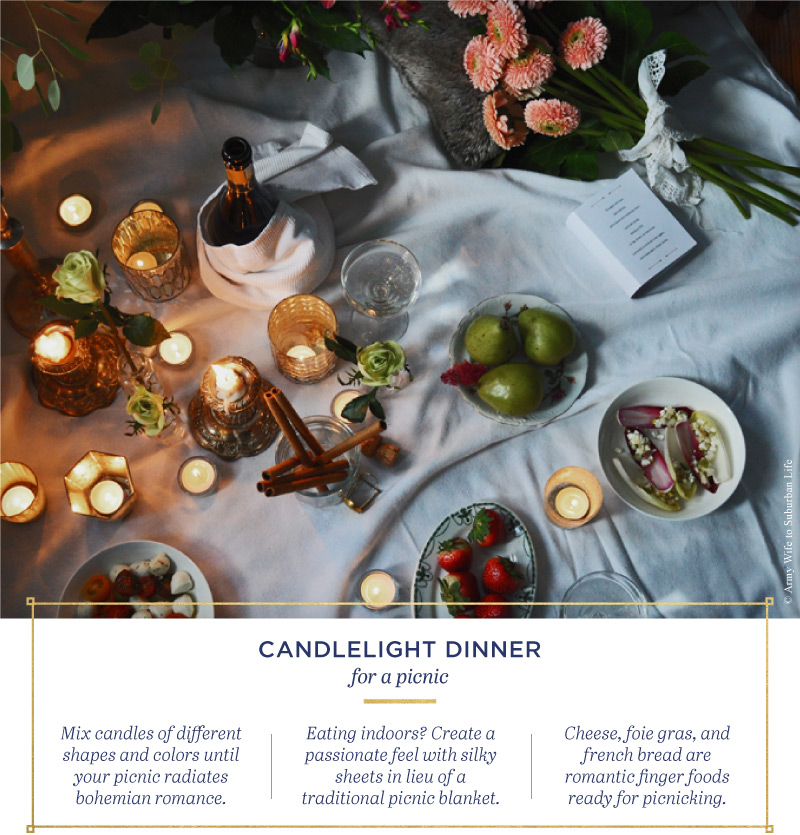 Valentines Day is special! To me it is a day to make sure that those you love know that you love them. This year, I will be laying out a tablecloth, lighting candles and whipping up the following menu (taking inspiration form years past):
A Valentine's Dinner Menu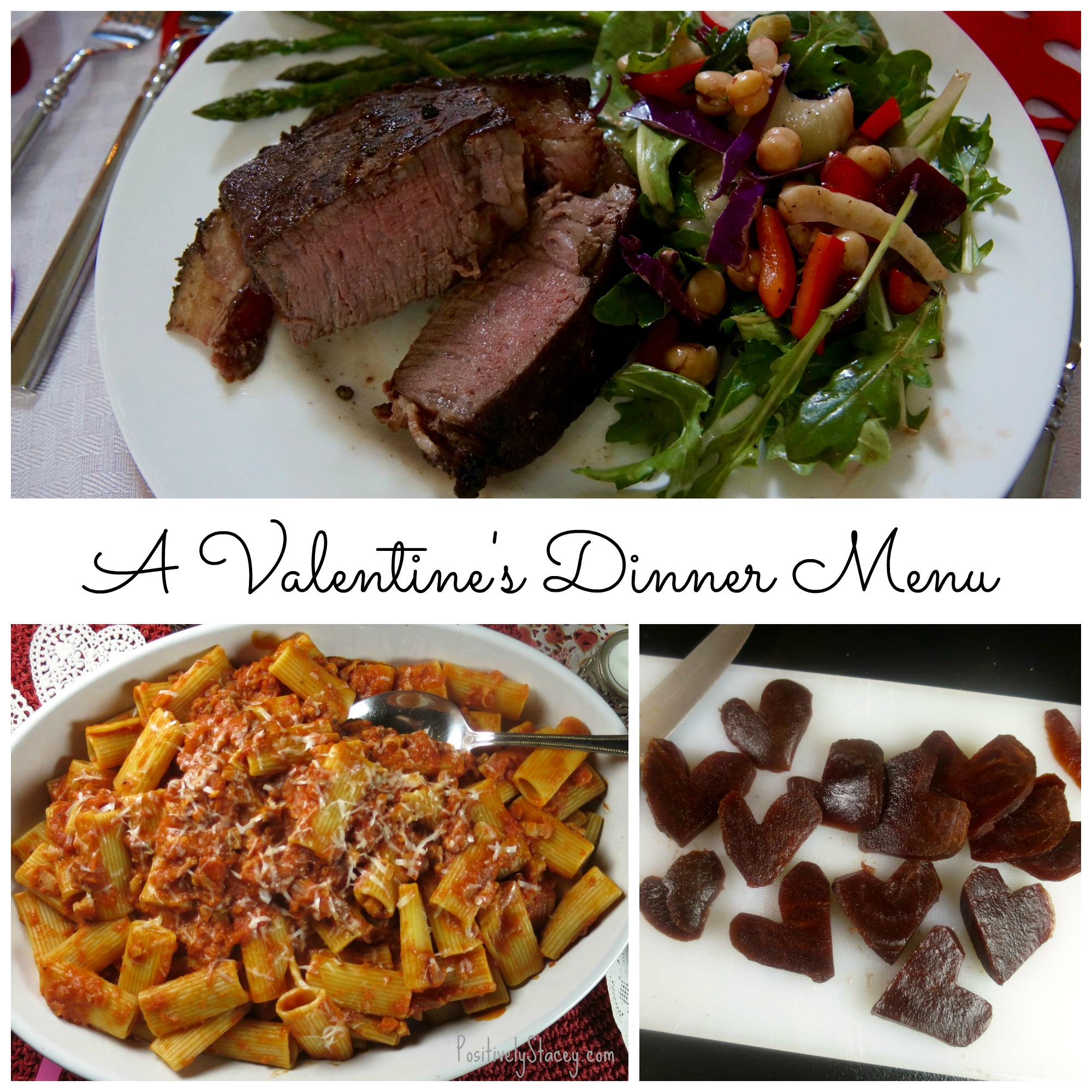 I agree, it is a pretty hearty menu, but I count on having pasta leftovers to pack for lunches this week. The key to making it extra special (in addition to Filet Mignon – which is a special occasion item) is setting the table with candles. Whether the table is causal – like the picnic above, or more formal – candles definitely dress up a meal.
I love this idea of filling the fireplace with candles as well! Simply beautiful!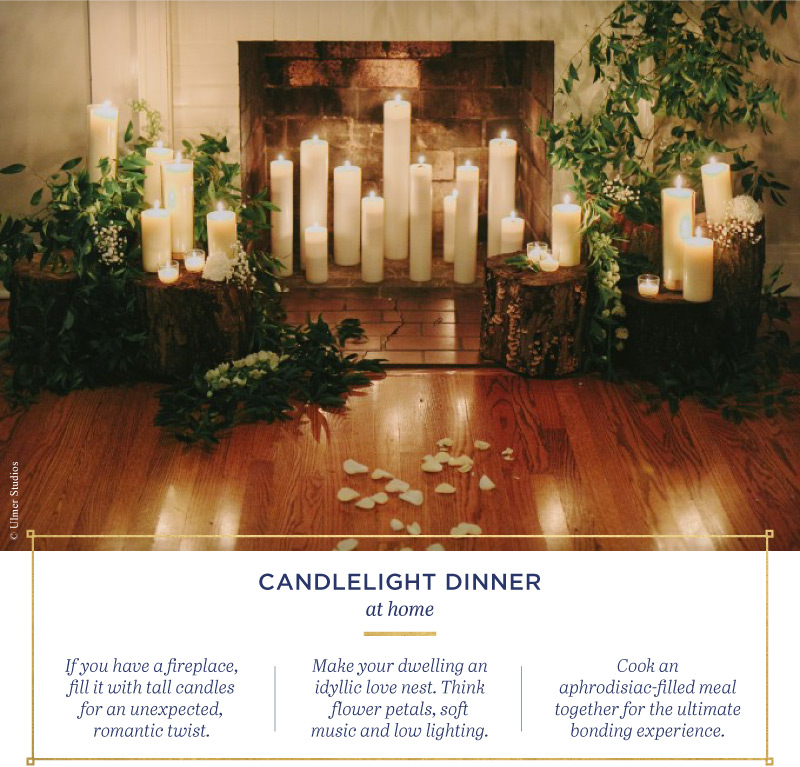 Seriously, when was the last time you enjoyed a candle lit dinner? If you are like me, chances are it's been a while! This Valentine's Day, why not take the opportunity to create a special meal by planning a special or romantic dinner by candle light?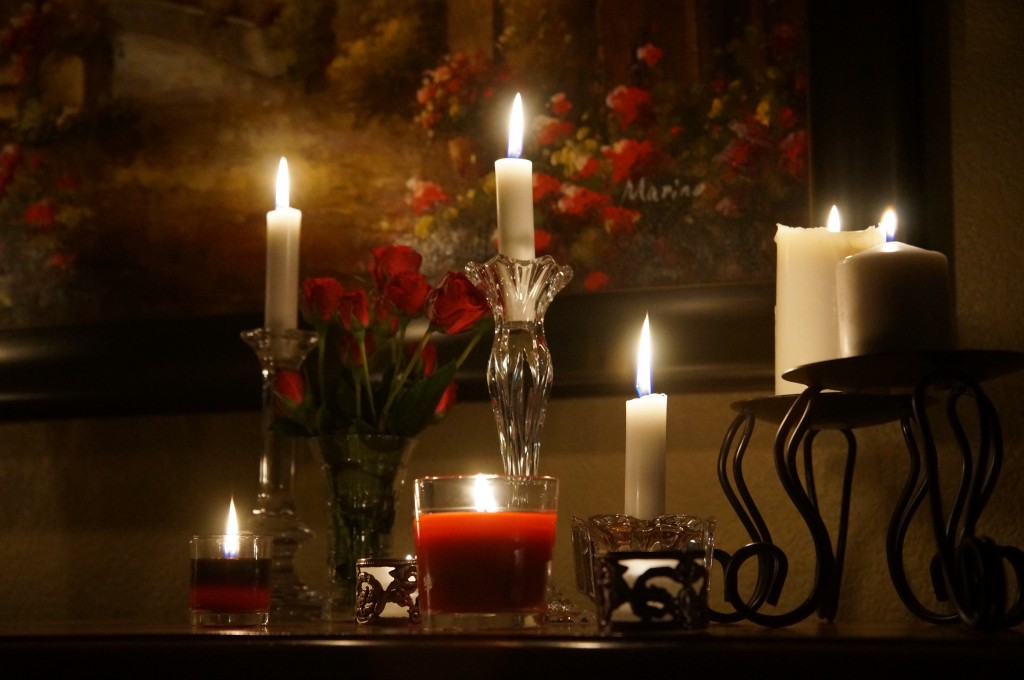 I found some great ideas at FTD. They came up with these 16 creative candlelight dinner ideas. Ever enjoyed an intimate picnic indoors by the fireplace? Or how about cuddling up in a cozy tent outside beneath the stars? Check out the ideas below, you're bound to get inspired by an idea or two that you never thought!
Now if I only had a boat….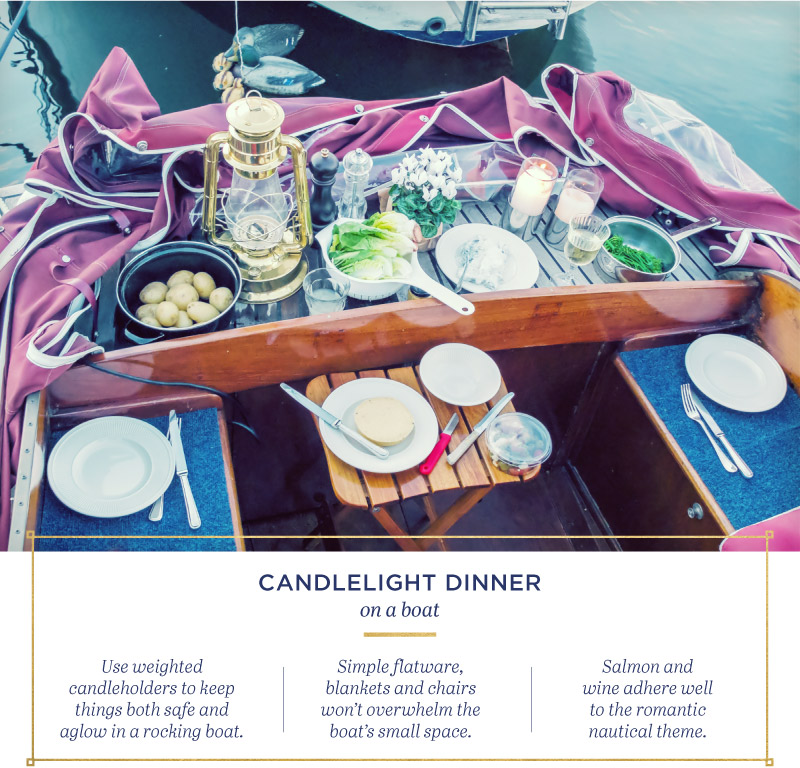 How do you plan on spending Valentine's Day? Don't forget to also show yourself a lot of love!