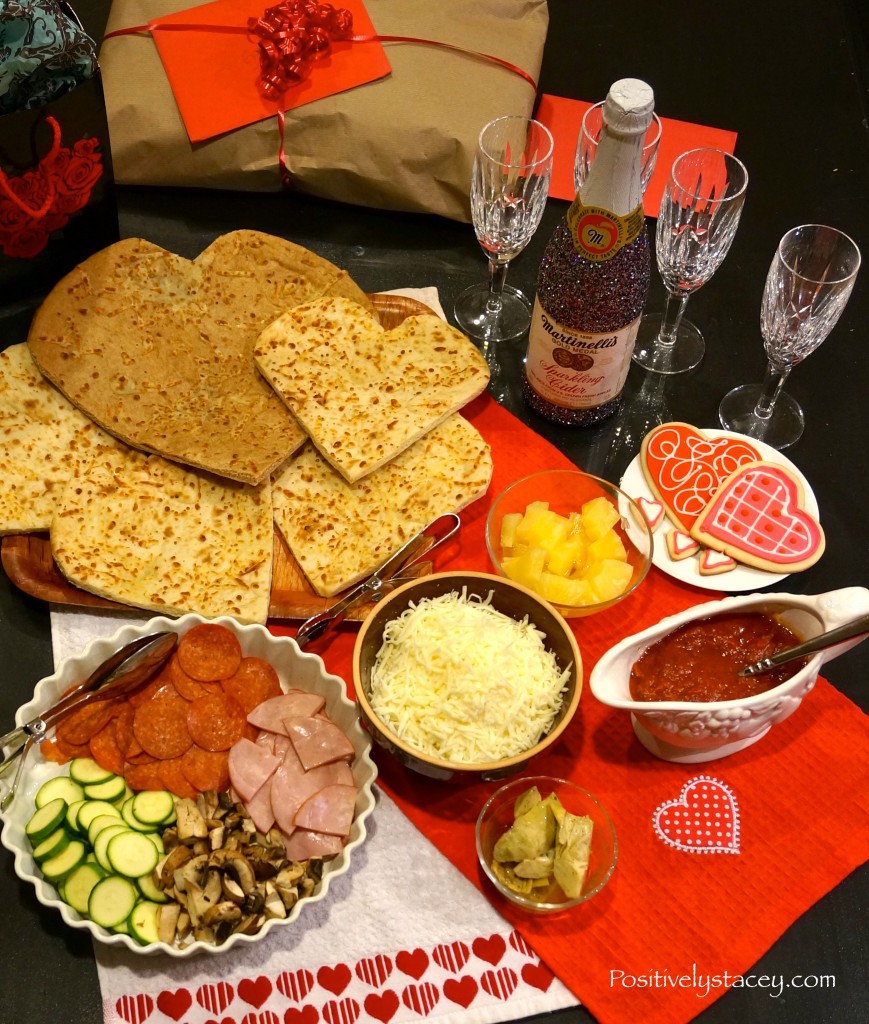 Creating a beautiful life is not about surrounding yourself with beautiful objects.  It is about creating fun and warm experiences.  Last night's Valentine's Day dinner with the kids was just that. One of our traditions is to make heart-shaped pizzas on Valentine's Day.  This is so simple, easy, and fun!  Our youngest came home yesterday after a week at science camp.  It just felt good having all four of us sit down at the dinner table again and hear about her week in the woods.
The children enjoy putting together their own pizzas.  They love to have the control and creative license as they have fun building their perfect hearts. The kids poured their bottles of bubbly (sparkling cider) and topped it off with a splash of cranberry to give it a tint of Valentine's red. My husband and I opened a bottle of Ledson and enjoyed a 2008 bottle of Ledson red wine.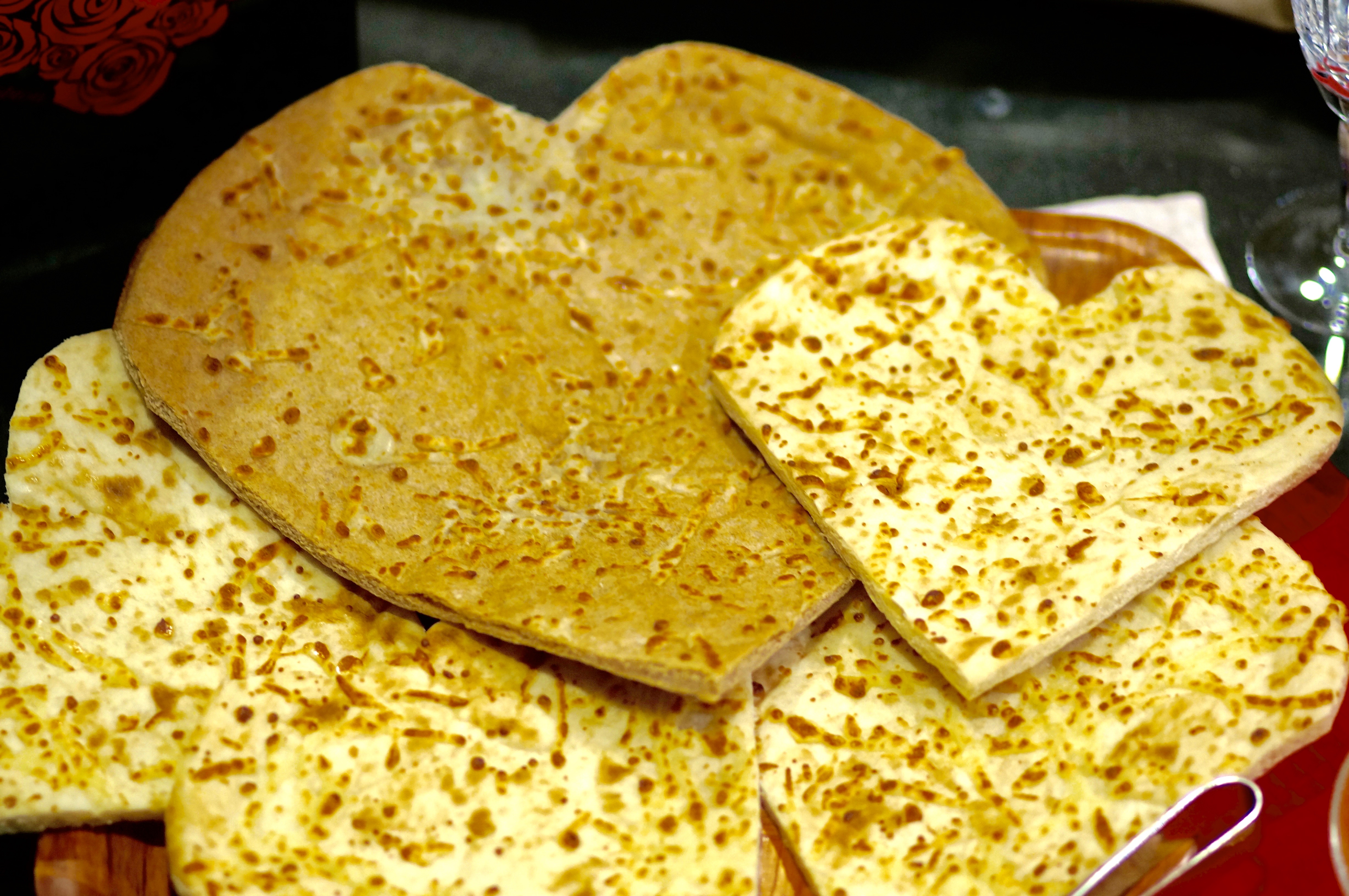 How To Make Heart Shaped Pizzas
I used to roll out pizza dough into a heart shape, but then Boboli came along.  It is so much easier to buy Boboli and cut the circles into a heart shape with my kitchen scissors.  I hate wasting food, so the cut strips become bread sticks to dunk into the pizza sauce.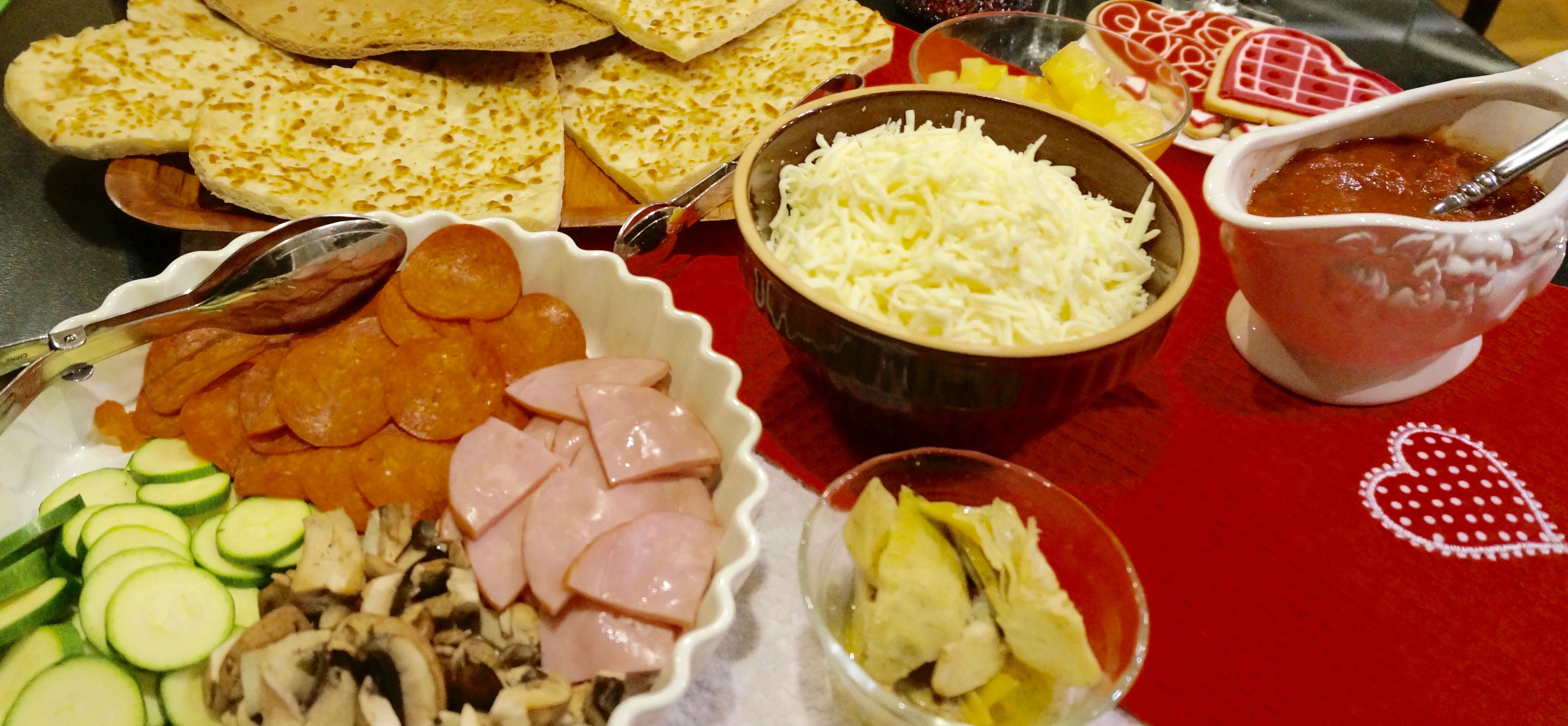 Then I cut up and placed out an assortment of toppings.  Our list for last night included pepperoni, canadian bacon, mushrooms, zucchini, artichoke hearts, pineapple, sun dried tomatoes, mozzarella cheese, and Classico pizza sauce.  What are your favorite pizza toppings? Plate them up alongside the pizza dough to personalize your own pizza bar.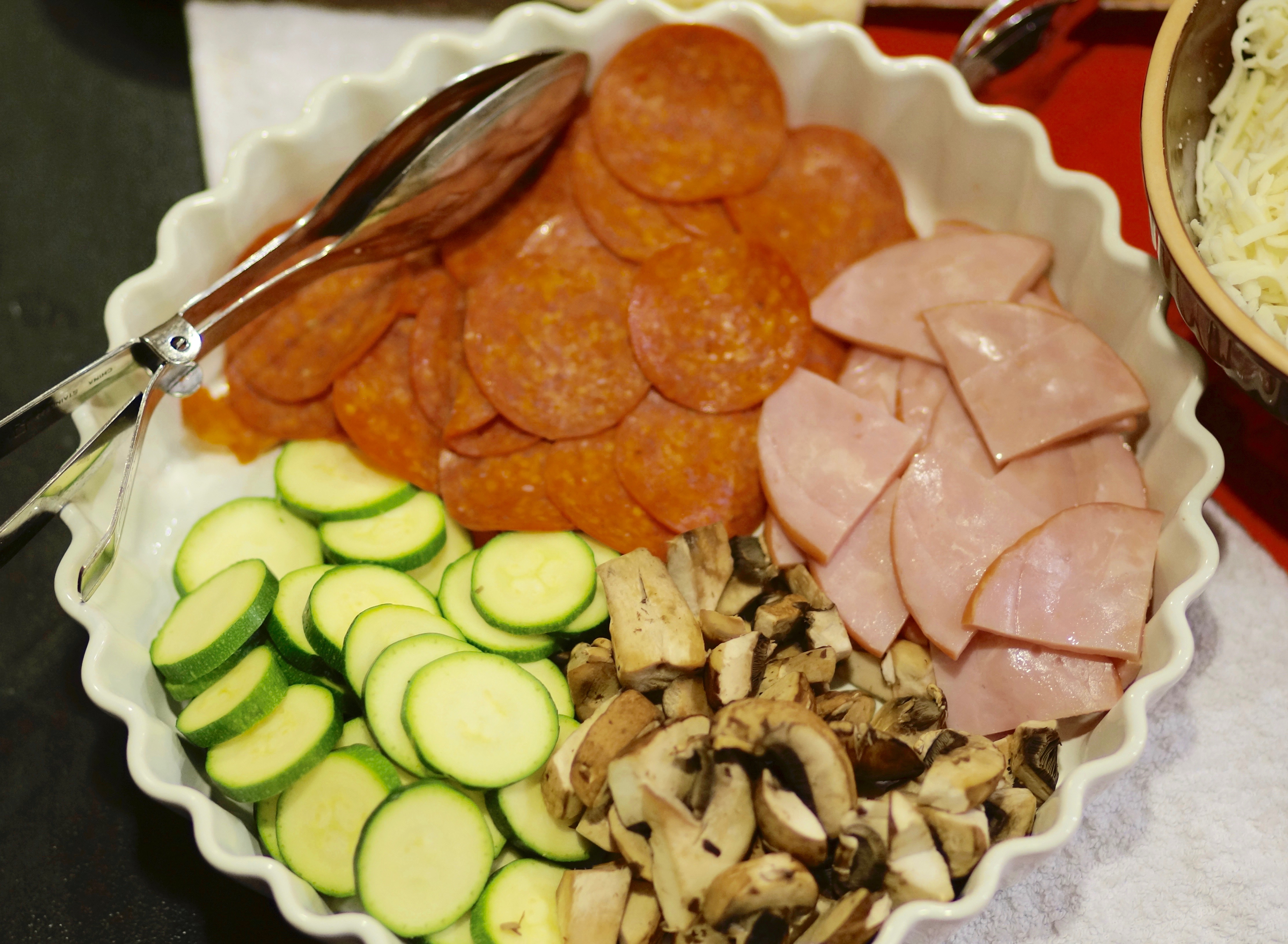 Then the fun begins! Take the heart-shaped pizza, add some sauce, place on your favorite toppings, sprinkle with cheese, place it on a cookie sheet, and pop it into the oven. Bake it according to the directions on the package. (450 degrees of 8 – 10 minutes)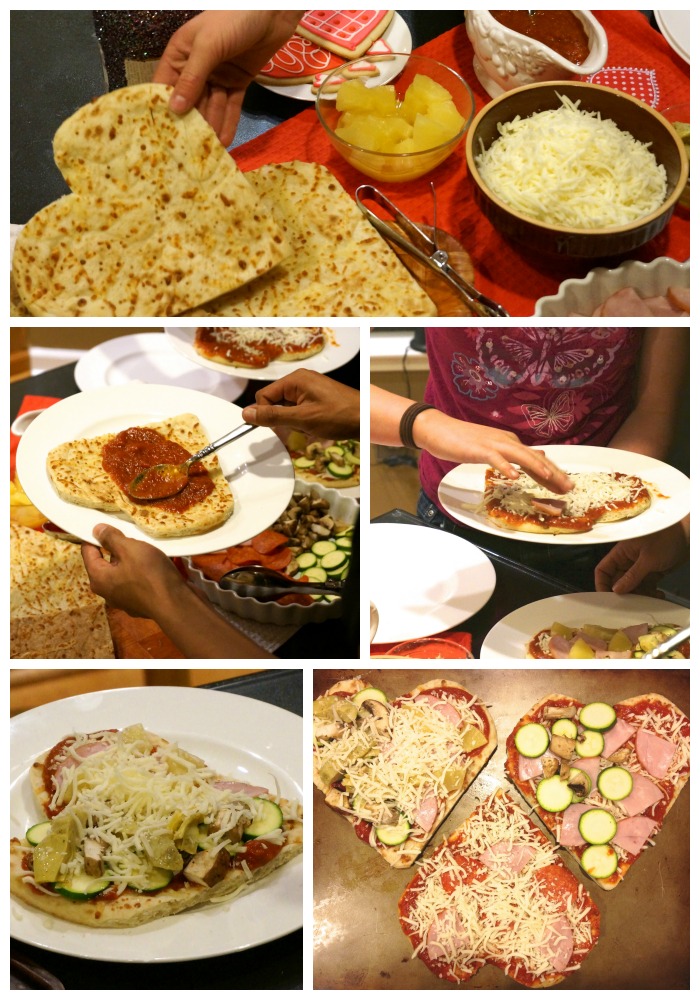 Voilà! Enjoy your own perfectly adorned heart-shaped pizza!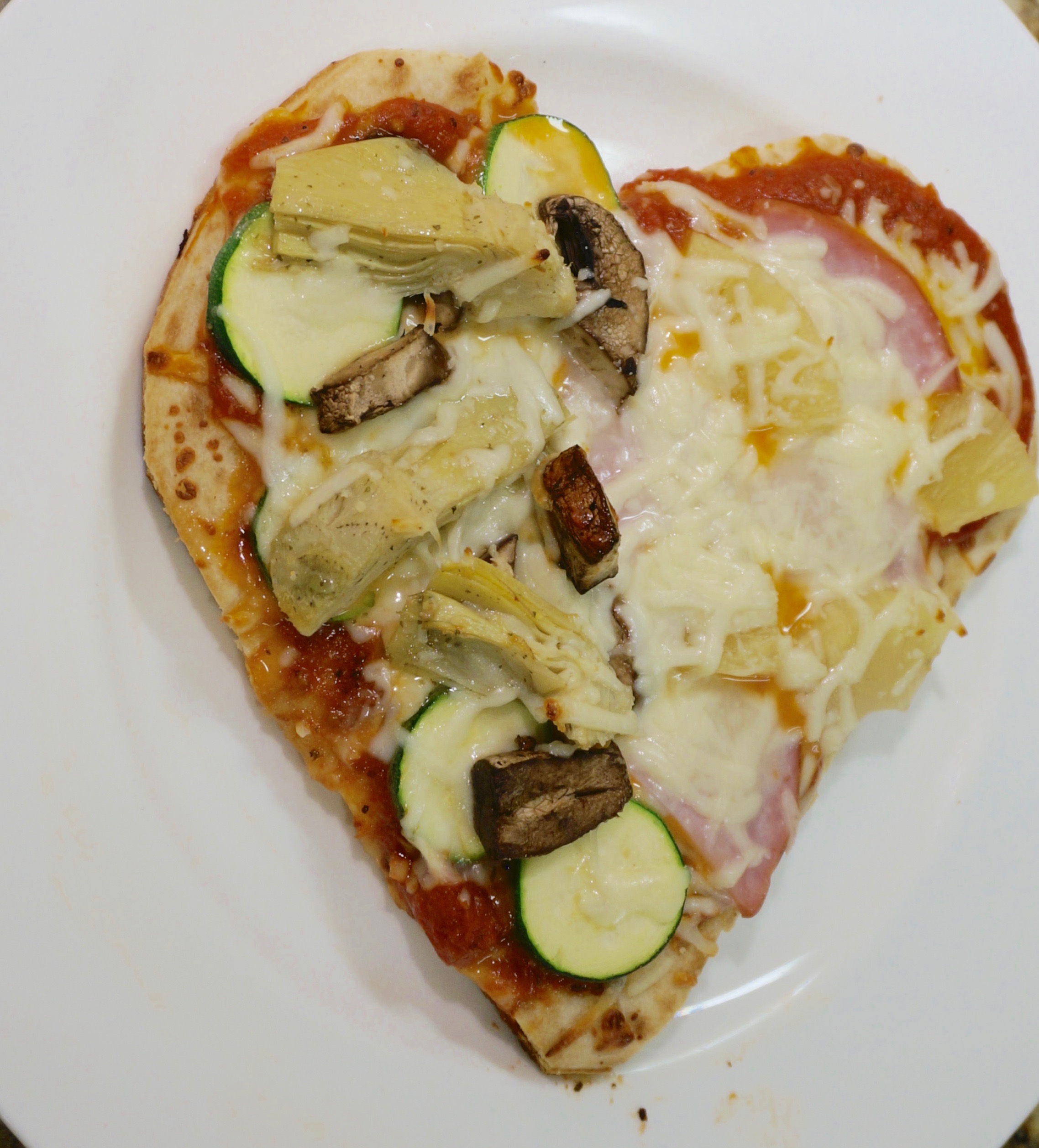 It's a beautiful life!
How do you like to celebrate Valentine's Day with your family?