Snuggling up on the couch with fuzzy blankets while enjoying yummy treats is one of our all-time favorite family Christmas traditions. We enjoy this so much that we do this a few times throughout the holiday season. Really who can not get enough of  watching Christmas movies? We can't.
Two Fridays ago, I had my girlfriends over for a movie night to watch, Love Actually, a great Christmas show by the way, so last Friday it was Family Movie Night. Friday evenings are the perfect time to devote to movies. Everyone is a bit tired from the busy week of work and school, and everyone looks forward to some downtime. The best movie nights are the easy ones. However, easy does not mean that we can't dress it up a bit to make it special. This is the holiday season after all. Everything this time of the year sparkles just a bit more.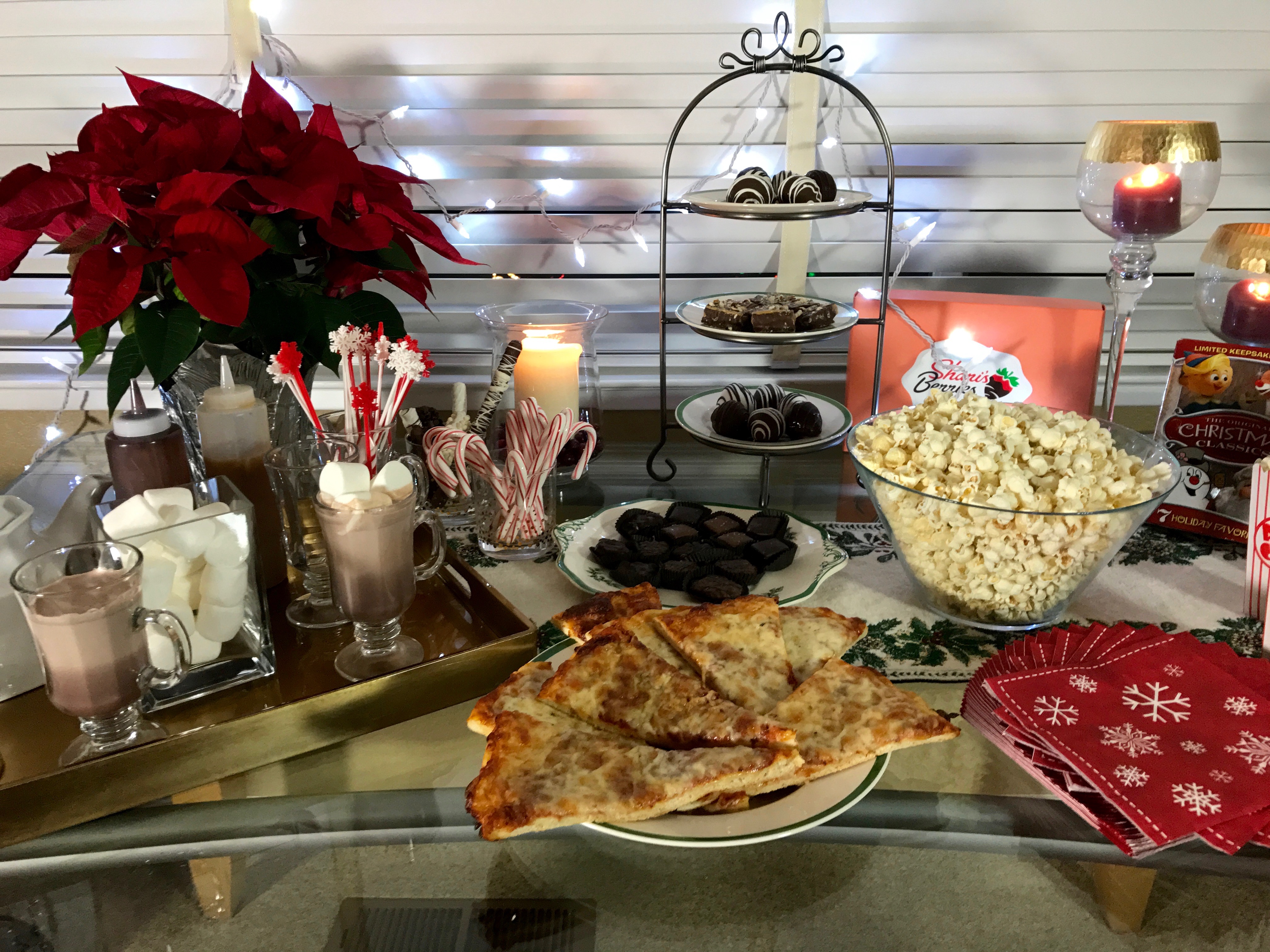 Enjoying an Easy Favorite Family Christmas Movie Night
Enjoying a Favorite Family Christmas Movie Night is easiest with pizza, popcorn, hot cocoa, and a few sweet treats! When I got home from work I simply turned on the oven to get it preheated, and started to platter a few goodies! Bagged popcorn was quickly poured into a bowl, Shari's Berries and chocolate treats placed on Christmas plates, and milk was heated for the cocoa.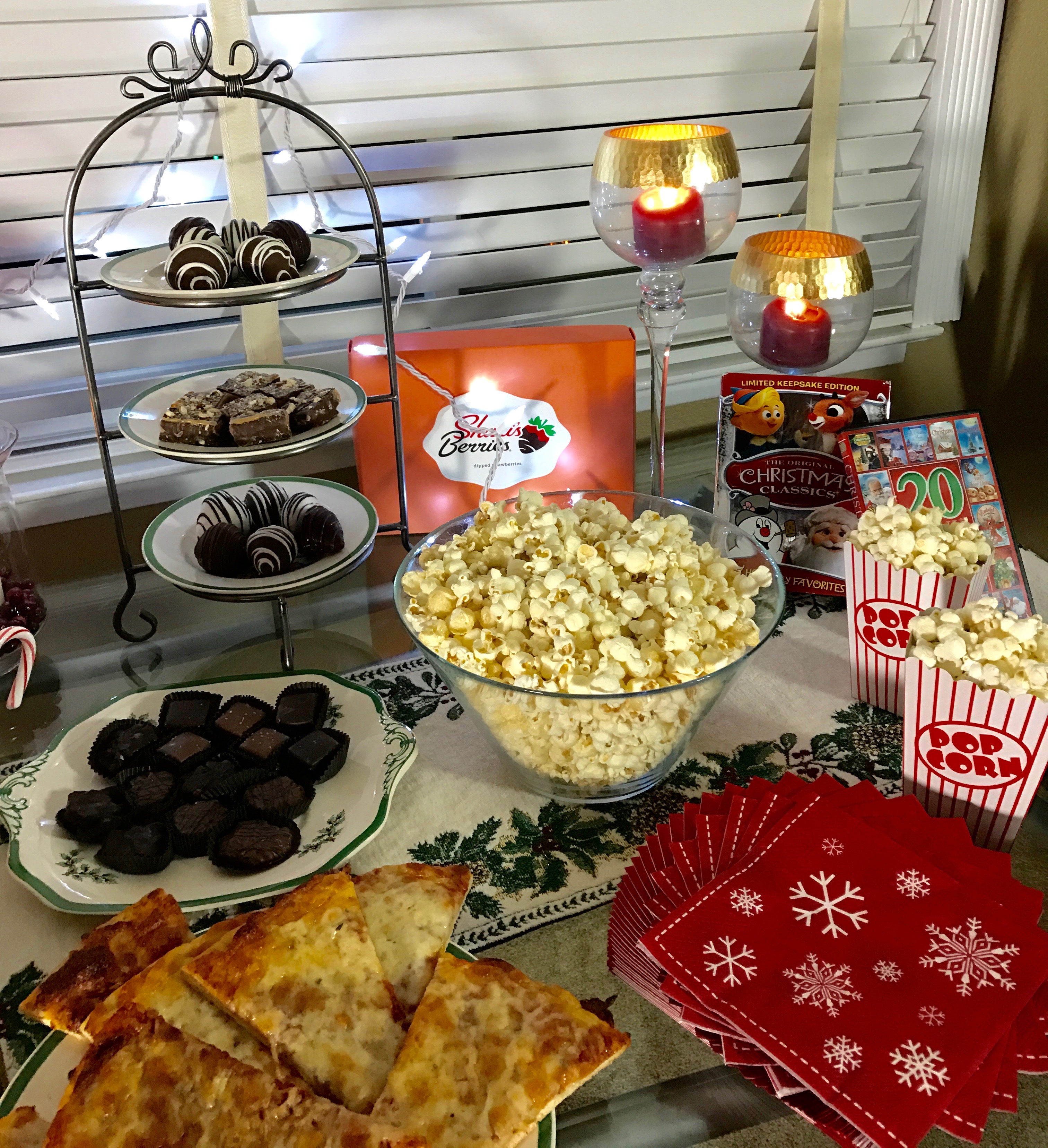 While I did not set up a whole hot chocolate bar, I pulled out the marshmallows and chocolate and caramel sauces. The table was ll ready before my oven was ready for the pizza! Once the pizza was done it was time to dish up and start the movie.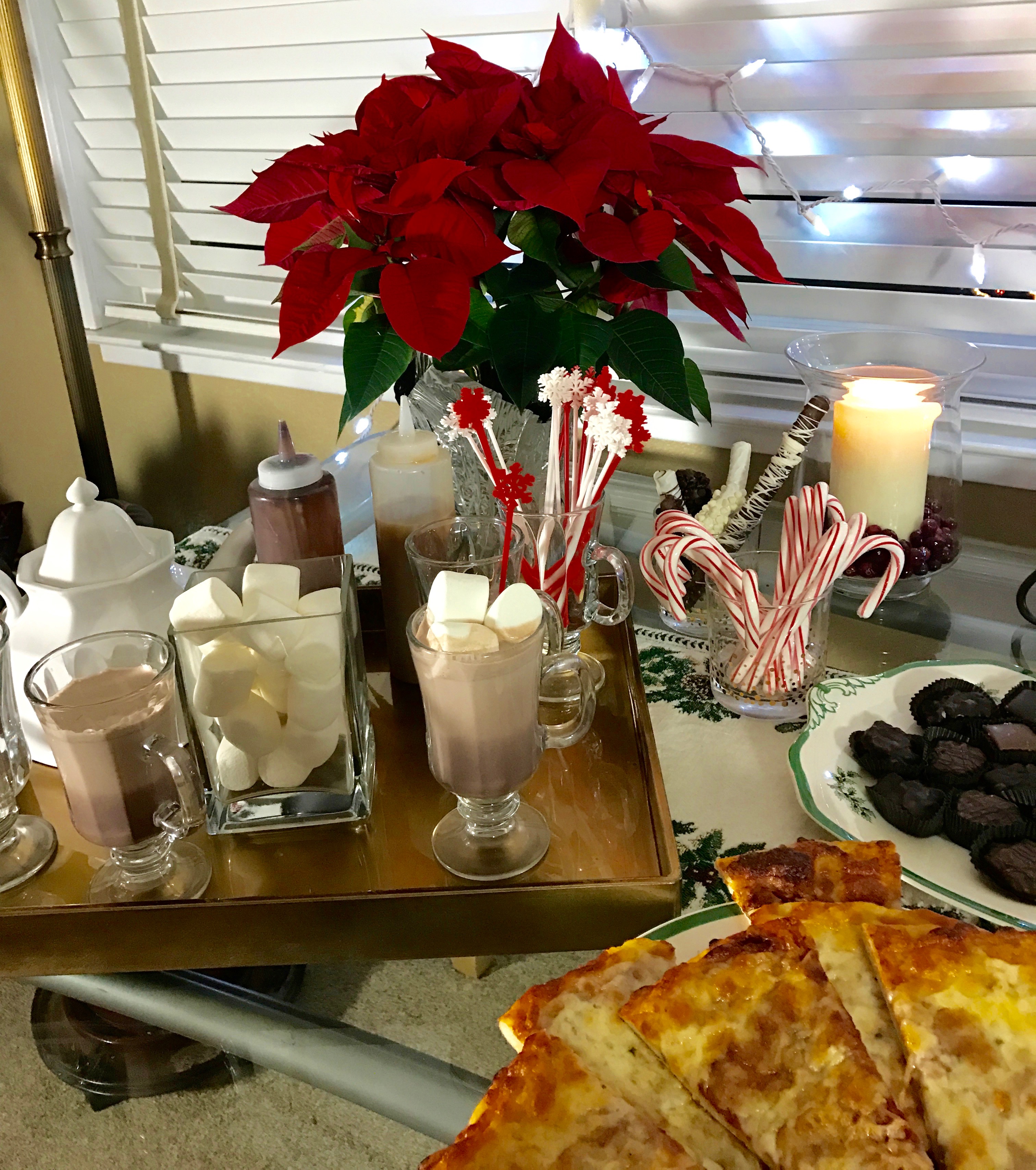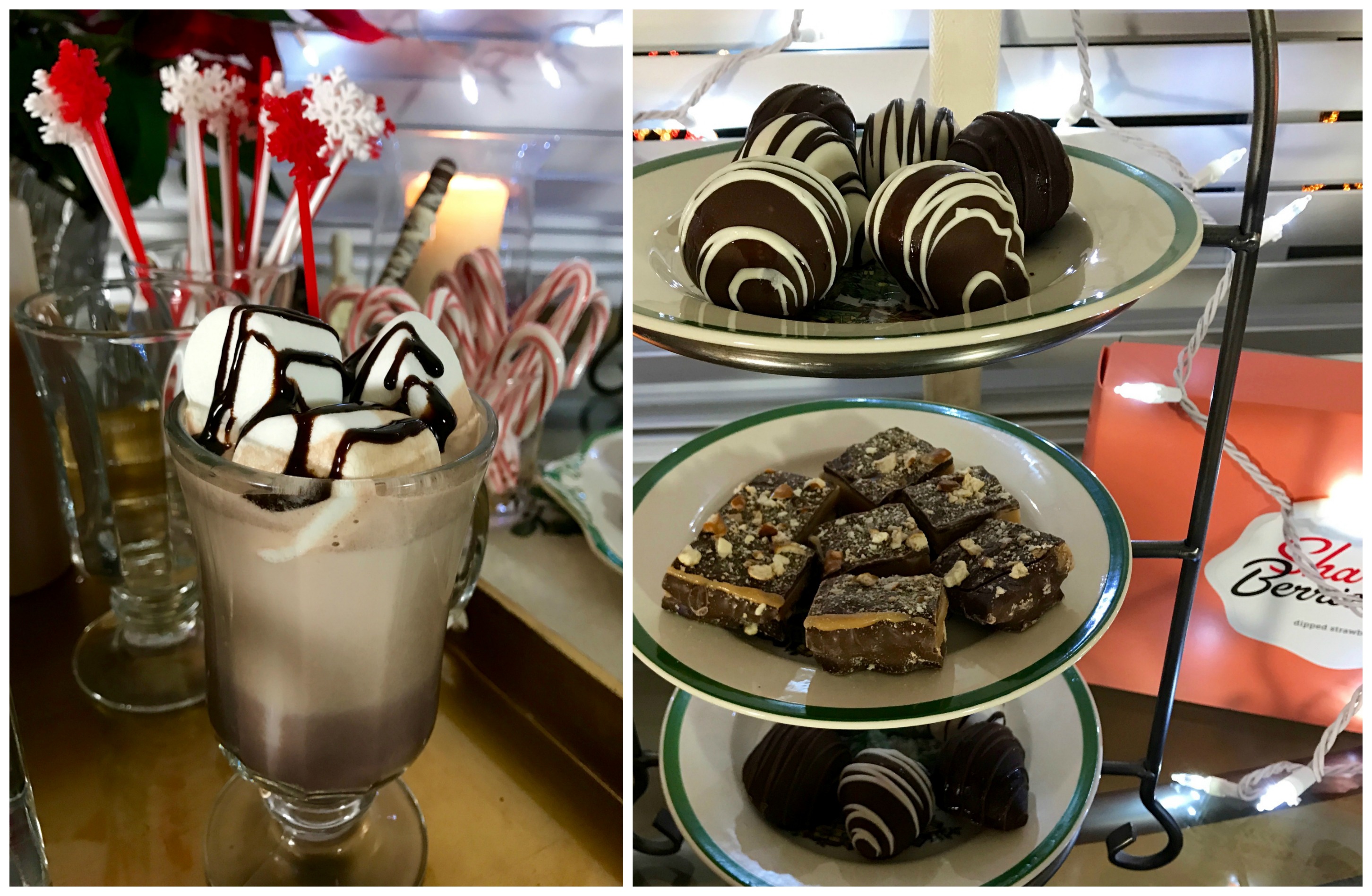 Make sure you pull out a few snuggly blankets as well!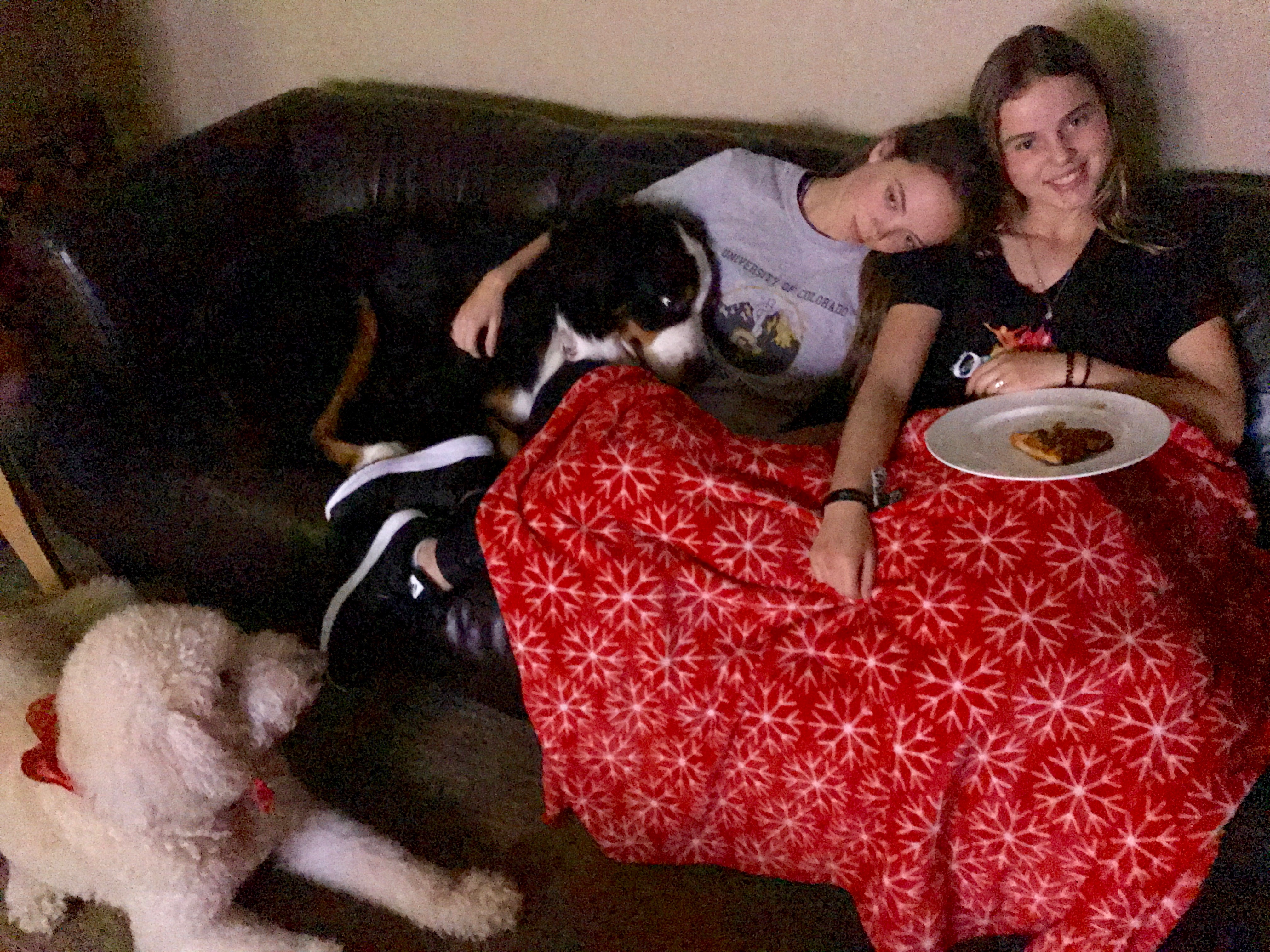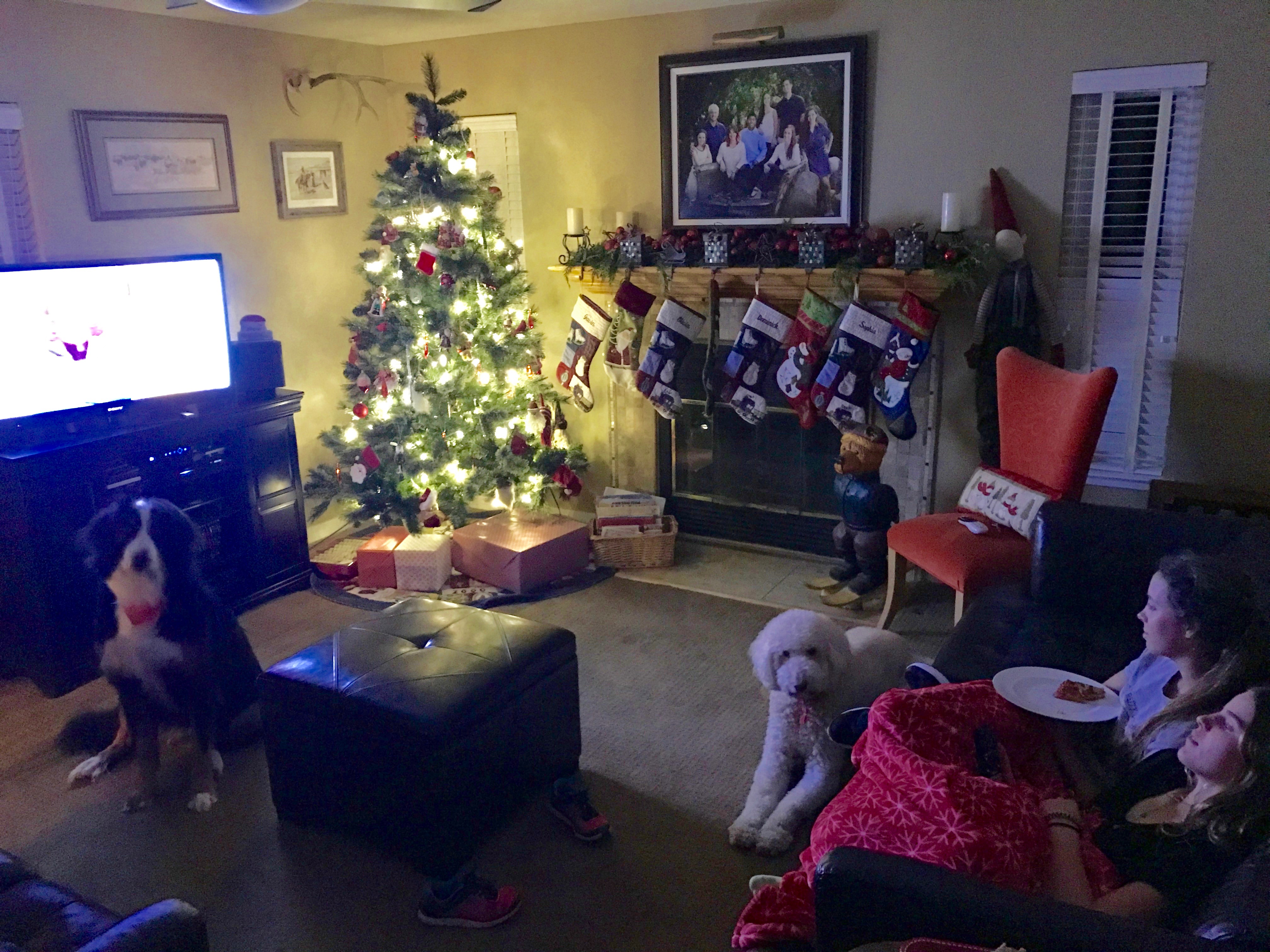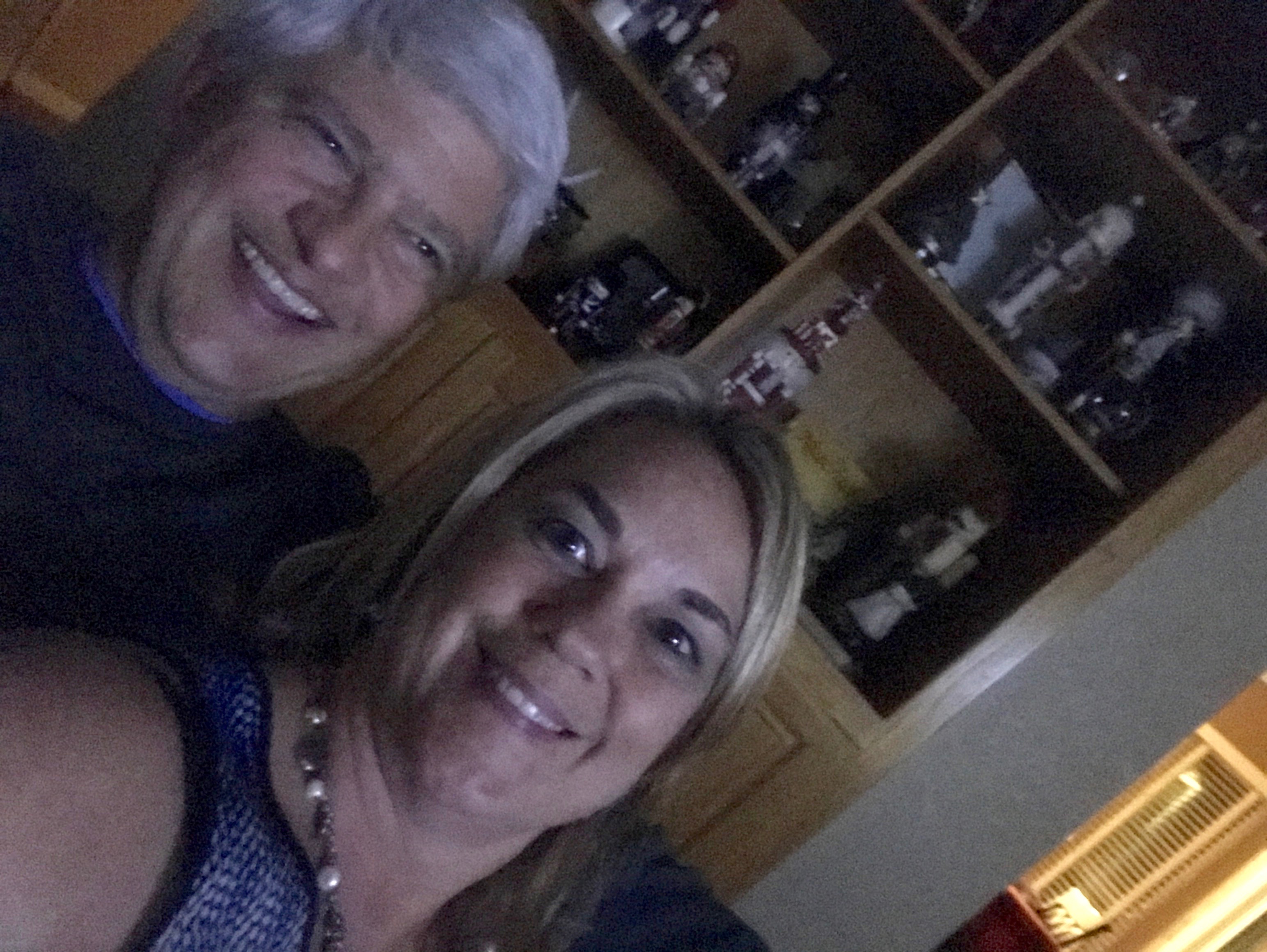 Our Favorite Family Christmas Movies
We are a family of eight with ages ranging from 15 upwards, so this list reflects a number of different movies, Some are more appropriate for older kids (aka adults) and some are perfect for all ages. I have included the ratings as some are not appropriate for families with smaller children. Actually they are not even all appropriate for all of my children!
This list does come straight from my family. Everyone included their personal favorites. These are the movies that we really want to see each year. Well, as I said before, Bad Santa is not on my list – but it made the list of the males in our family. All of which are 18 and older 🙂
Our Favorite Family Christmas Movies
Miracle on 34th Street ( 1947)
Rudolph the Red-Nosed Reindeer (1964) Rated TV- G
A Charlie Brown Christmas (1965) Rated TV-G
It's a Wonderful Life (1946) Rated PG
The Santa Clause (1994) Rated PG
Rise of the Guardians (2012) Rated PG
Dr. Seuss' How the Grinch Stole Christmas (2000) Rated PG
Elf (2003) Rated PG
A Christmas Story ( 1983) Rated PG
Home Alone (1990) Rated PG
Christmas Vacation (1939) Rated PG-13
Bad Santa (2003) Rated R
Die Hard (1988) Rated R
This is a very eclectic collection for sure, but that is what you get when you have six kids! We all have our favorites. We have a few more movie nights on the calendar as more of our kids will be home for the holidays – they are coming and going at various times. One more came home this week, one more this weekend, and two more next week. This momma can hardly wait for the house to be full again.
What are some of your favorite Christmas movies? 
Thank you to Shari's Berries for the delicious chocolate covered berries and chocolate treats. So yummy!