Sitting outside watching a movie under the stars on a giant screen sounds like a great night out to me! Living in California means wonderful fall evenings. Now I admit, I will be making the drive to Sac Town for the movies, but also because I will get to spend time with my son as well. The fact that my son works for the Sacramento River Cats and Raley Field means that he will be at the movies as well.
Yep, that is my son on TV!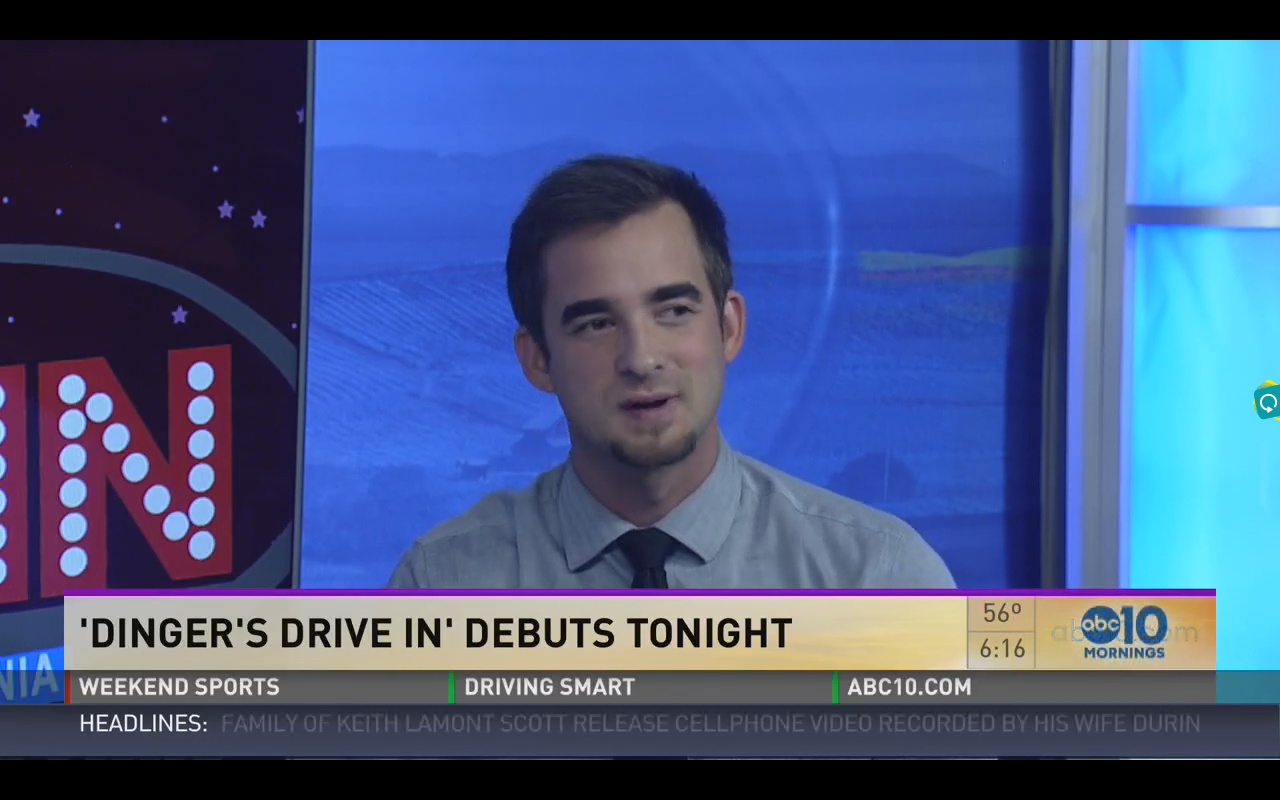 It was a fun and very proud mama moment to see my son, Robert, on TV. I think he did an amazing job for his first ever television interview. Last summer I had fun listening to him call a few innings on the radio, and now I got to see him on TV – very cool!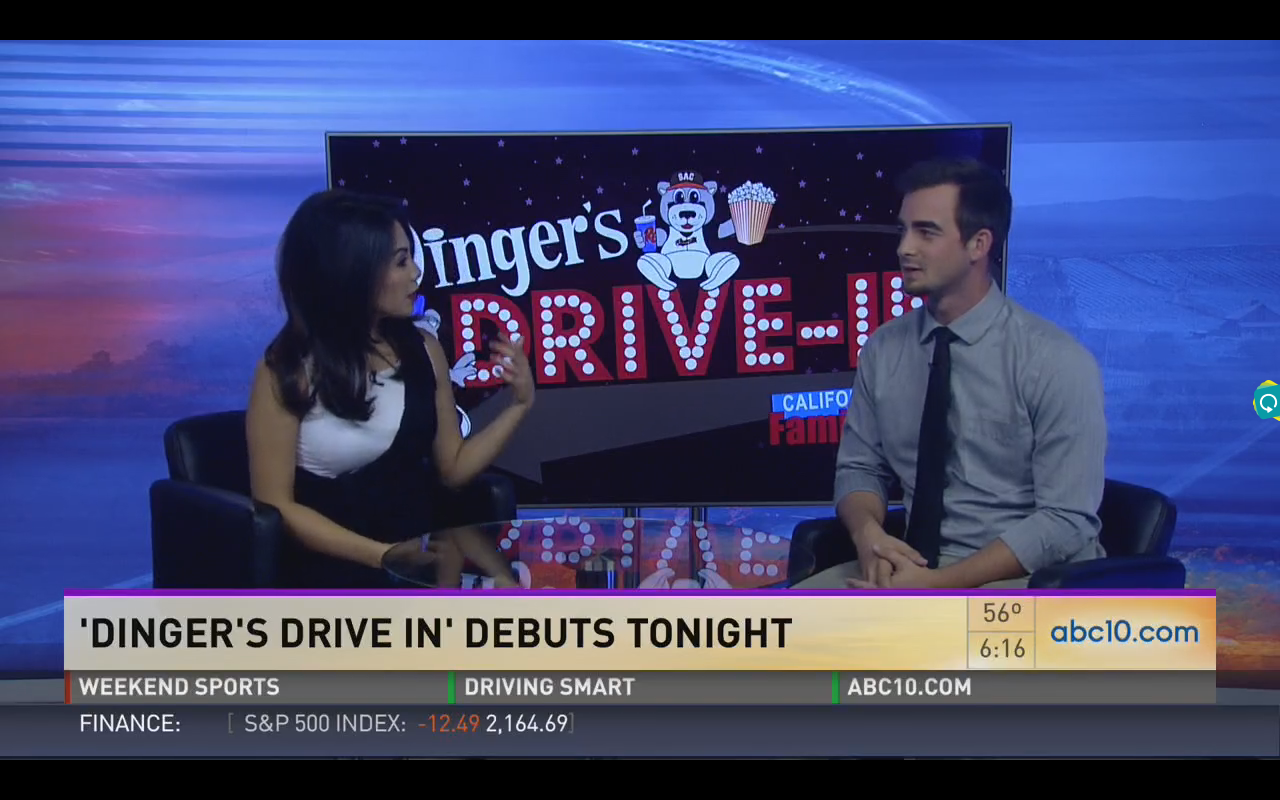 Dinger's Drive in is a three part movie series and this weekend is the second movie of the three. There is going to be extra-fun this weekend with Flick-Or-Treat. Sophia and I will be dressing up in our Halloween costumes and picking up a bit of candy as we travel around the concourse.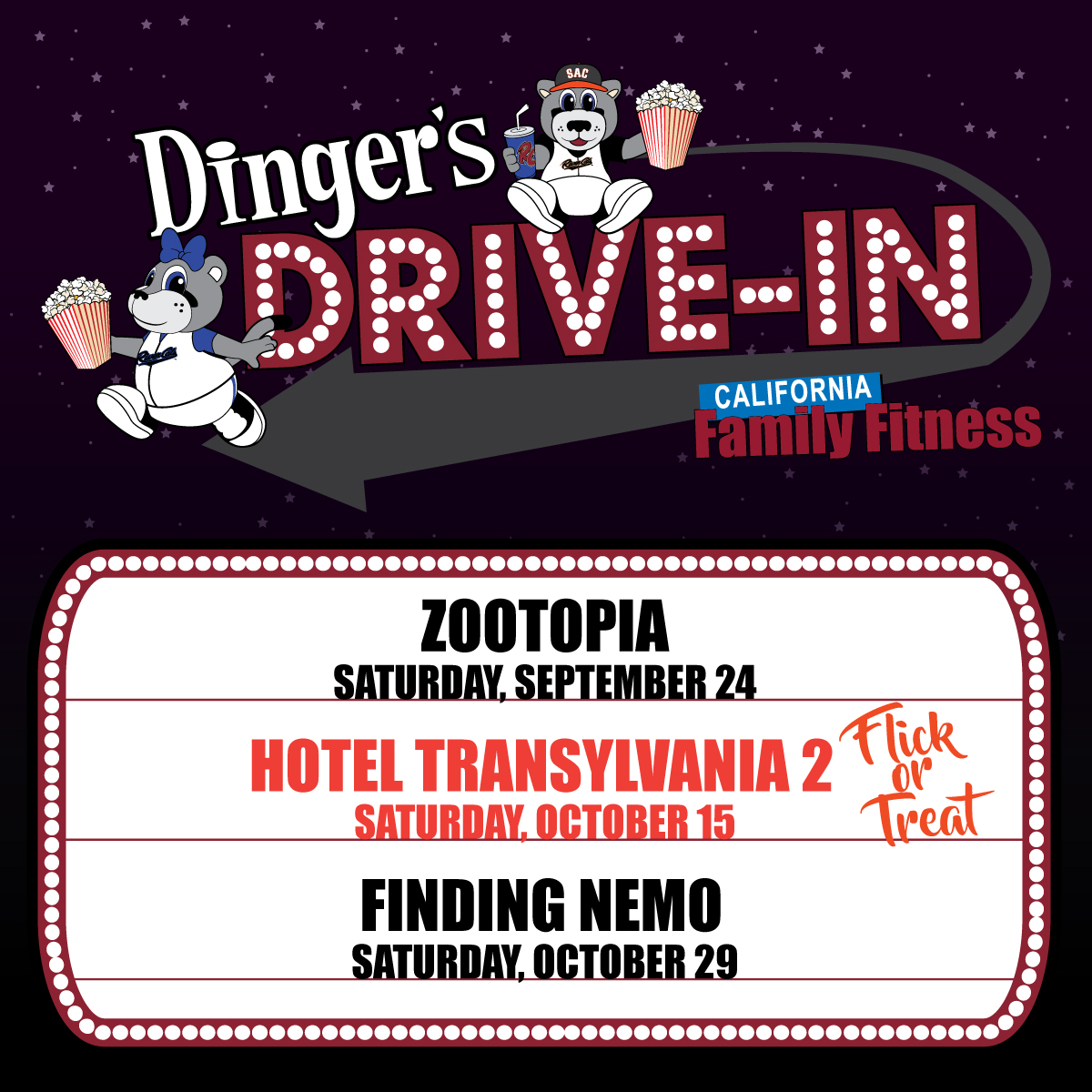 Then it will be time to stake out our spot on the field, lay out our warm blankets and get cozy for the night watching a favorite Halloween movie.
This Saturday the film is Hotel Transylvania 2, a Halloween-themed adventure just in time for Raley Field's annual Flick-Or-Treat community trick-or-treat event. Flick-Or-Treat and Hotel Transylvania 2 are scheduled for Saturday, October 15. Flick-Or-Treat starts at 4:30 p.m. with the movie schedule for 6 p.m.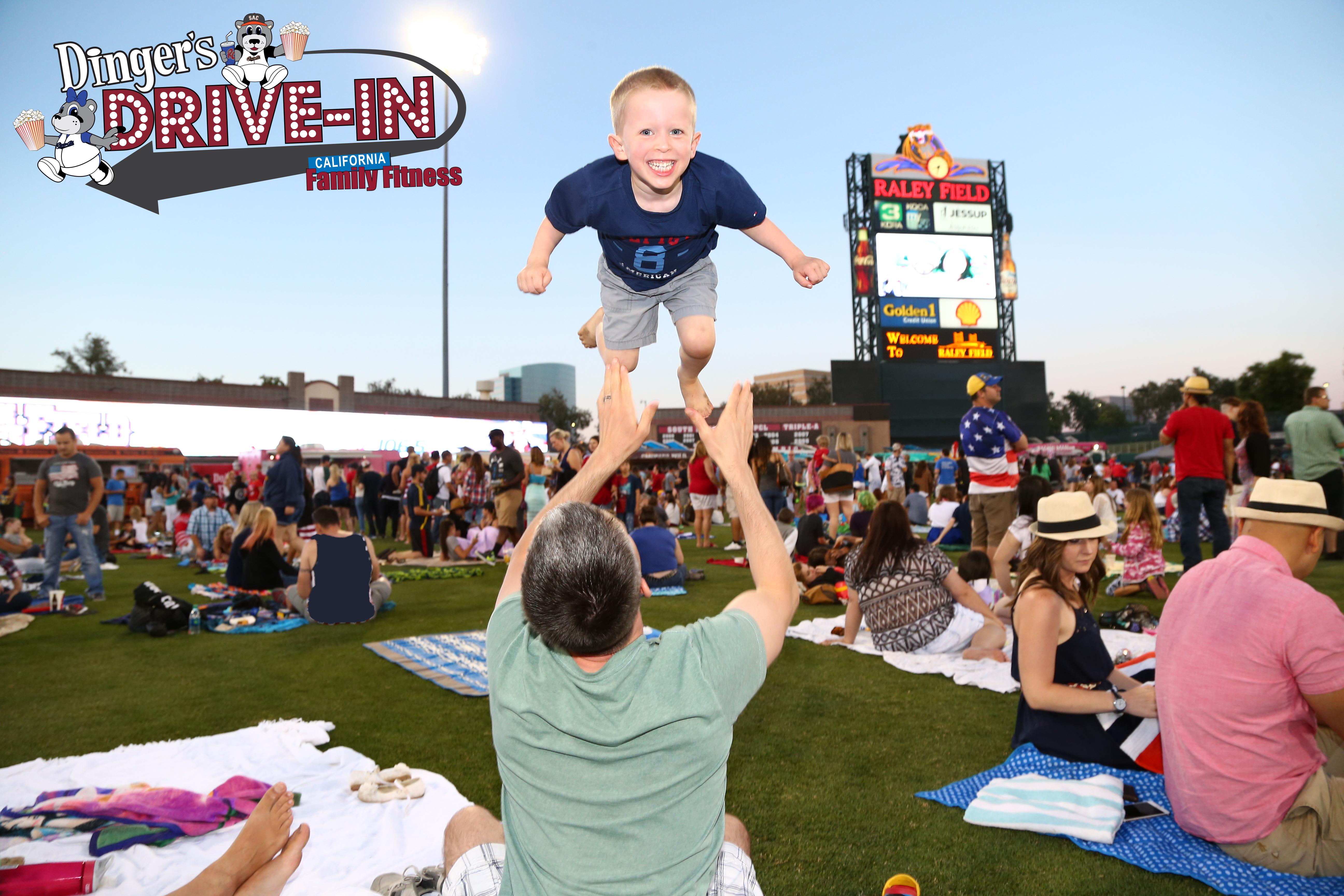 Part three of Dinger's Drive In features the Disney Pixar classic Finding Nemo. The winner for Best Animated Picture in 2004, Finding Nemo will play at Raley Field on Saturday, October 29. Gates will open at 5:30 p.m. with the movie starting at 6 p.m.
Dinger's Drive In – A Family Movie Night Out
Tickets for each movie will be $8 for adults and $6 for children. A $15 season pass is also available and includes a ticket to all three movies. Those who purchase individual tickets in advance are also allowed early entry to claim their spot on the outfield grass. All movies are rain or shine.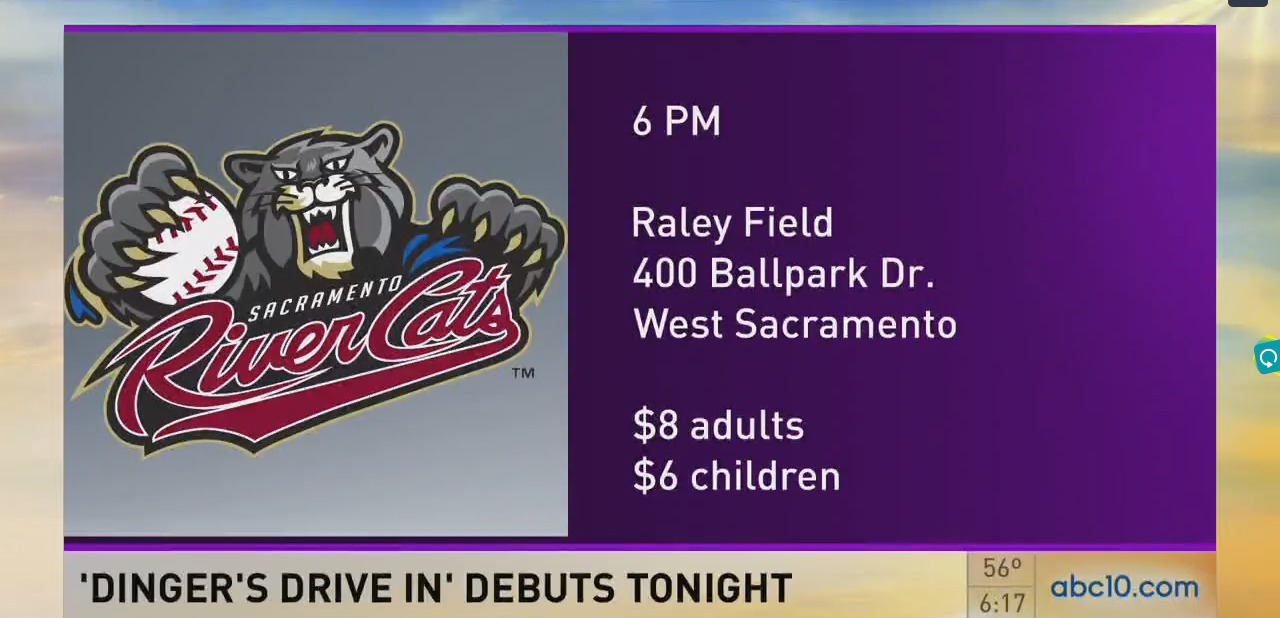 Concessions, including popcorn, hot dogs, soda, and candy will be available for all three movie screenings. Tickets for Dinger's Drive In are on sale now and can be purchased both online and at the Round Table Pizza Ticket Office at Raley Field. For more information, please call 916.371.HITS (4487) or visit rivercats.com.
It is hard to imagine, but it just might rain a bit this coming weekend. In drought hit California, rain is always welcome, even on movie night. If it rains, we will be finding a comfy place under a covering to watch the movie. No worries – we will still have fun!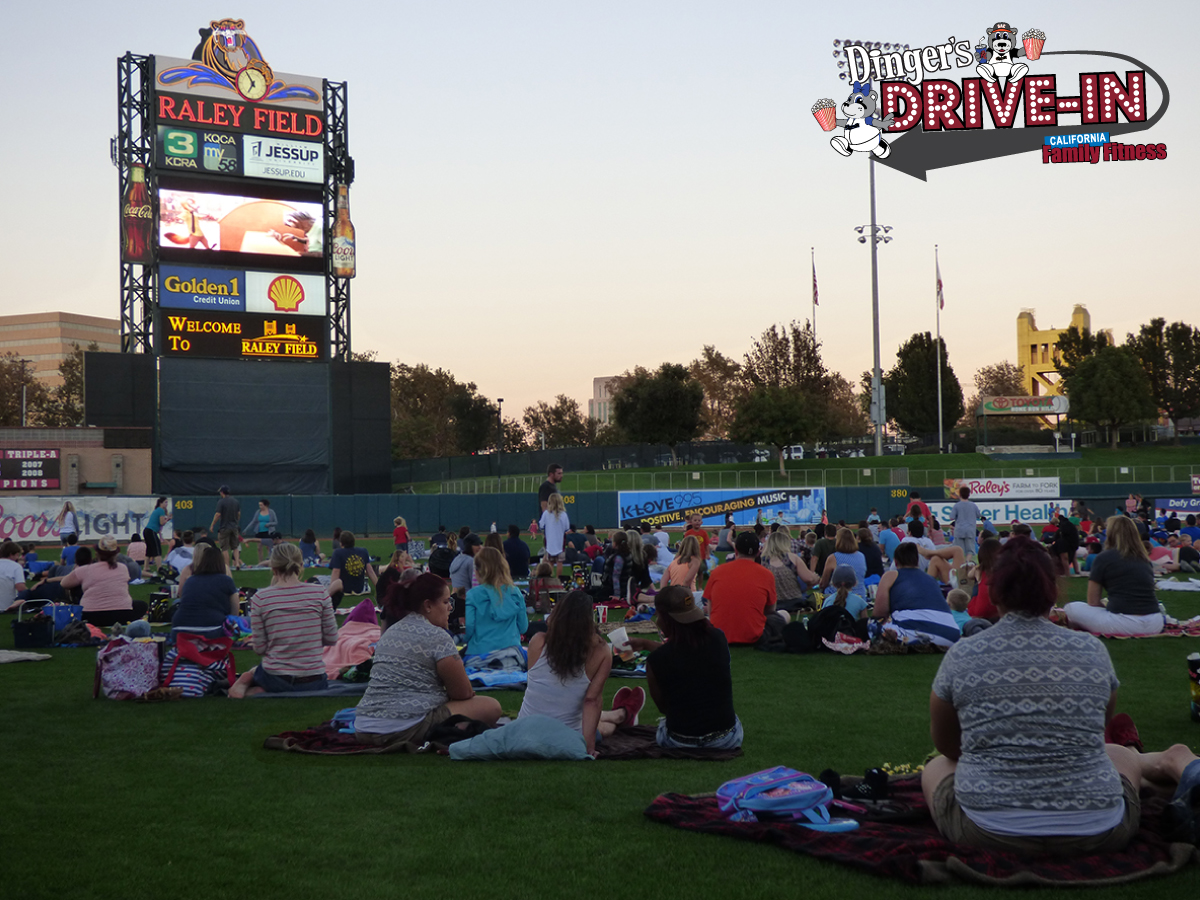 Come and join us this Saturday at Raley Field!