The following post is in collaboration with the Evite Influencer Program. All opinions are mine alone. #BeThere #Evite
Oh my! Mother's Day is right around the corner! It is time to celebrate all the wonderful moms out there and Evite is making it so easy! Finding the Perfect Mother's Day Gift Has Never Been Easier…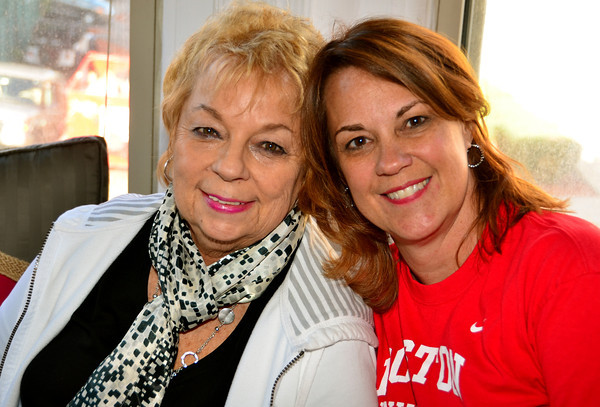 May is such a busy month for us, that I am fervently ramping up already! For our family, the 31 days of May includes Mother's Day, two graduations, one birthday, Relay for Life, Family Fun Fest, and the wrapping up of a school year complete with end of the year testing! So much it makes my head spin just thinking about it.
But you know what? It is all fun! Well, maybe not the testing part – but the celebrations? Nothing but fun! Time with family = priceless!
We will be celebrating Nicole's graduation from University of Colorado Boulder on May 6th and this is quickly followed by Mother's Day on May 8th. There is so much to do and really not a lot of time. Which is why I am all about this new gift giving app from Evite!
Finding the Perfect Mother's Day Gift Has Never Been Easier!
Really.
First, I simply visited the app store where I searched Evite Instant Gifts and this popped up.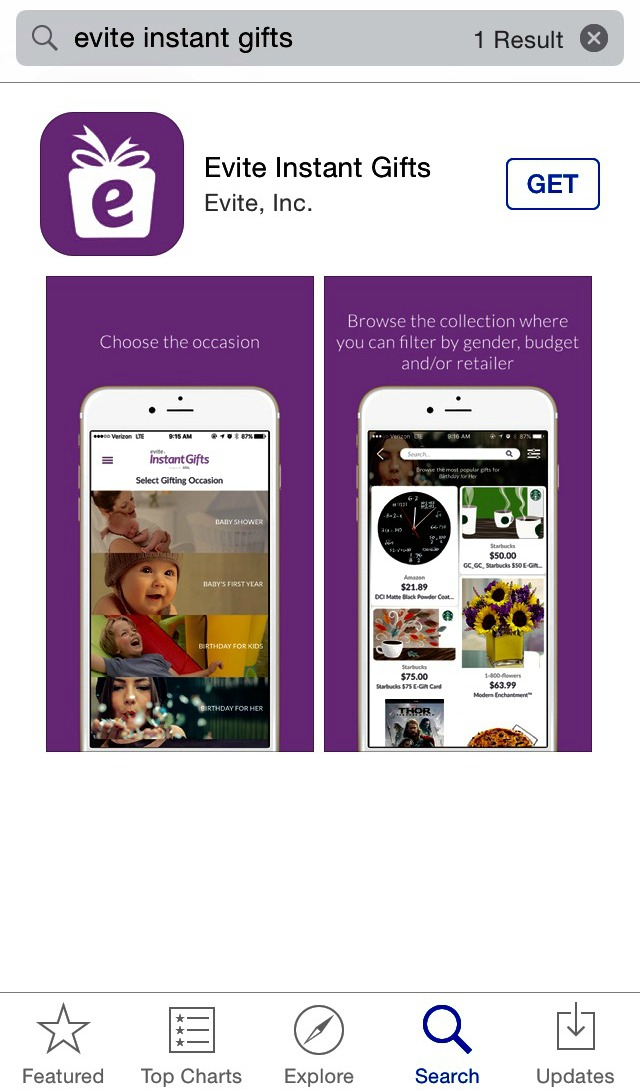 I clicked on "GET" and it downloaded quickly to my phone.  Now, it's important to note that Evite Instant Gifts App is currently only available for iOS. Next. I simply clicked on the "OPEN".
I was immediately taken to a screen that categorize gifts by events. Wow! I clicked on Mother's Day and was falling in love with sooo many of the gift choices! This is appropriately called Evite Instant Gifts because you can shop, buy, and send a gift notification in just moments. But perusing the beautifully curated gifts from many top retailers – well that's another thing all together! I loved scrolling through the many choices finding just the perfect gift for my mom. Yo can choose unique gifts from brands like 1-800 Flowers, J Crew, Sur La Table, and many more
So many choices! I finally decided on a … Mom, if you are reading STOP now!
I finally decided on a French Oil and Vinegar Gift Set. My French mom. also an amazing chef, will simply  love it. Can I say, "Perfect?" Yes, I can.
I put in her email address and BAM – she gets the email sent on the day that I choose. Well wait, I did need to pay for it. And that was super easy and quick, too. You can input your credit card info, or if like me you have a PayPal account, it is even easier to sign into your account and pay via PayPal.
Mother's Day gift giving is taken care of! And now onto two graduations.  Yes, these two will both be graduating and heading off to new adventures soon. And the one on the right? She will be celebrating a birthday three days after her college graduation. Life is super busy around here.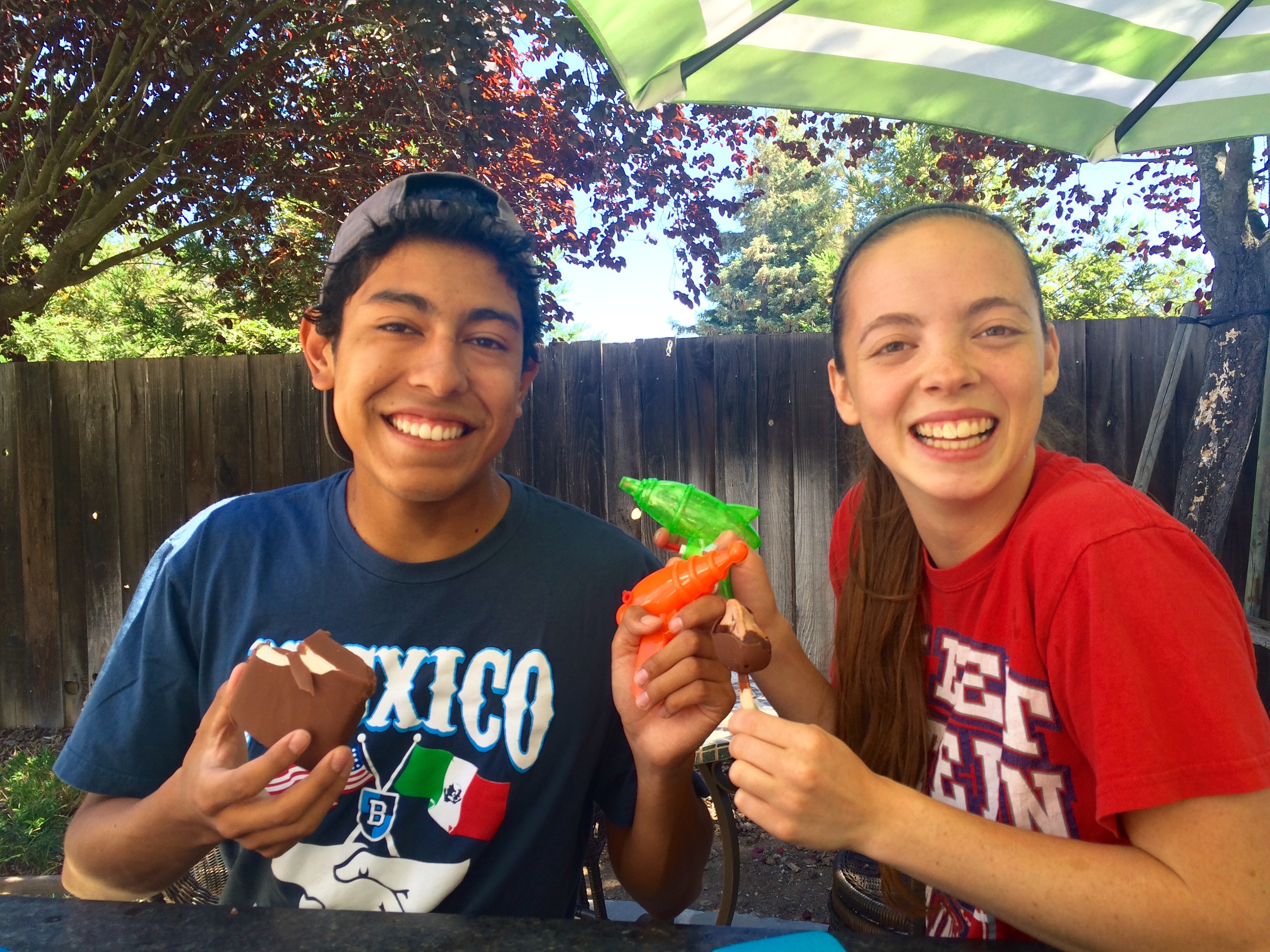 I am so happy to have learned about the Evite Instant Gift App. My shopping just got a whole lot easier and faster. Thank you, Evite!
What occasions will you be celebrating in May? 
Let Evite Instant Gift App help you with all your gift giving occasions. #BeThere #Evite