I am loving my new cook book, The Healthy Mind by Rebecca Katz with Mat Edelson. So many delicious and good for you recipes.  I made these muffins the other day – yum! Savory and full of flavor – I think they would be a great accompaniment to any grilled meat. This was the first time that I have baked with almond four. It bakes up just fine! I bought mine in the bulk section of the grocery store.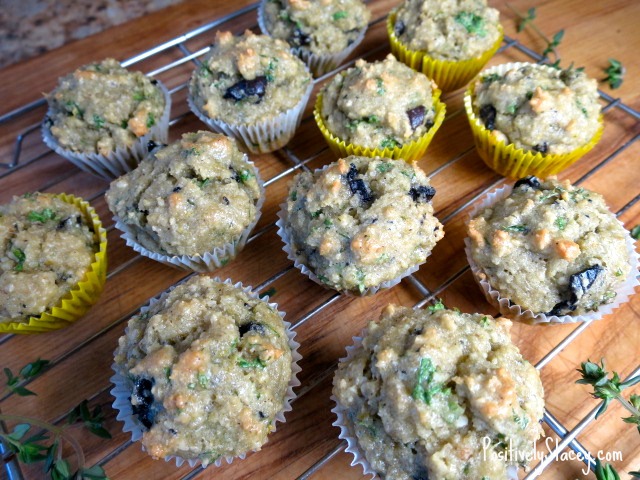 I love the mixture of flavors in these mini muffins – olives, lemon, thyme, and the almond from the almond flour. It all works together! I will say that my kids, who were looking for a sweet muffin, were a little taken back. But most of them really enjoyed them.
Olive, Lemon Zest, and Thyme Mini-Muffin Recipe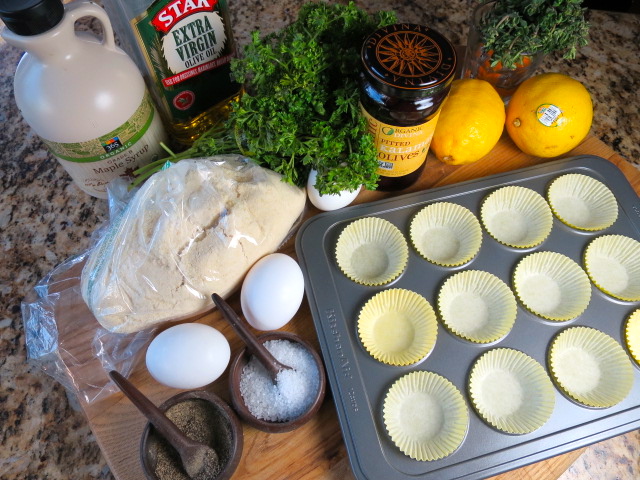 INGREDIENTS:
2 cups almond meal
1/2 teaspoon sea salt
1/4 teaspoon freshly ground black pepper
1/2 teaspoon baking soda
3 large organic eggs
3 1/2 tablespoons extra- virgin olive oil
1 1/2 teaspoons lemon zest
1/2 tablespoon freshly squeezed lemon juice
1/2 tablespoon water
1 1/2 teaspoons Grade B maple syrup
12 kalalmata olives, chopped
1 tablespoon minced fresh thyme
6 tablespoons finely chopped parsley
DIRECTIONS
Preheat the oven to 350 degrees. Line mini-muffin tin with muffin papers.
In a bowl, mix together the almond meal, salt, pepper, and baking soda.
In another bowl, whisk together the eggs, olive oil, lemon zest, lemon juice, water, and maple syrup.
Stir in the kalamata olives, thyme, and parsley.
Bake for 13 to 15 minutes, until a toothpick comes out clean.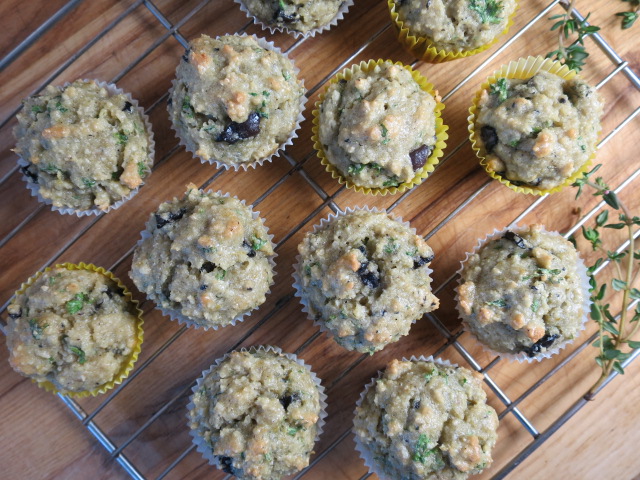 For a printable version of the rice please click here. Olive, Lemon Zest, and Thyme Mini-Muffin Recipe
I think these muffins would also go great as a side to a pork roast, served alongside applesauce, smashed potatoes, and green beans. Double yum!
Verify an online drugstore before you purchase medications