Memorial day weekend has come and gone, and for that I am grateful. While for many people this past weekend brings an extra day off work giving time for barbecues and family gatherings, and for everyone it brings a time to remember the many men and women that have served our country and paid the highest price – their life. For me it is a weekend of sadness. For the last 25 years I have not looked to this weekend with anticipation of good times shared, but rather with a deep heartache as this is the anniversary of my sister's death.
It is something to hear, as I do many years, the number of fatalities on our roads that weekend celebrations, especially Memorial Day weekend as marking the beginning of summer, brings. Yes, my sister is clumped into a statistic. My sister was killed in a hit-and-run auto accident on a holiday weekend; to me she is so much more than a statistic.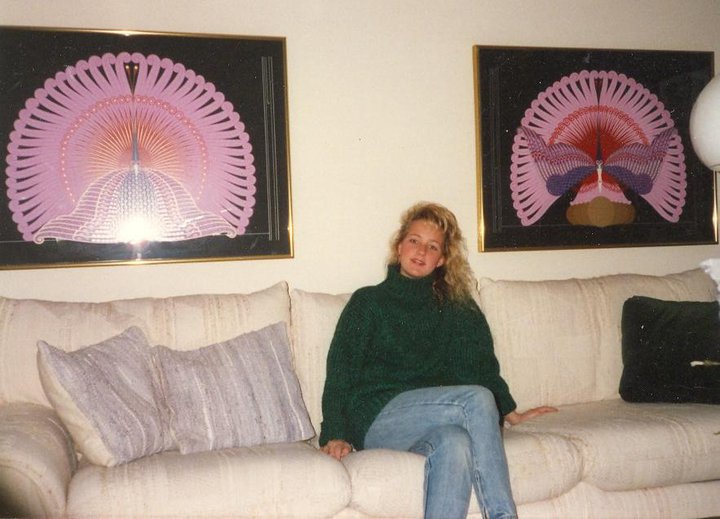 The grief is always there. I wish it were different, but it is not. Grief does not really go away with time. With time the grief simply gets buried under layers of life. Yes, life goes on and with it layers and layers of other experiences, people, and family get layered into our souls, into our beings – but no, the grief does not go away. This year marking 25 years also makes it a year that my sister has now been gone from this earth longer than she was here being my sister. At 23 years of age, my sister was one year out of college – doing her thing, living her life in San Diego. Figuring out her career and making a way for herself. Very much like my daughter Alyssa right now – age 23 one year out of college – doing her thing, living her life in Colorado. Figuring out her career and making a way for herself. Wow, looking at my daughter, thinking of my sister. Life for my sister Sara was way too short. We had plans, she and I, of raising our kids together, of being those old ladies sitting around together reminiscing the good old days. But she is gone – forever to live only in my heart and my mind.
I know that I am not alone in my grief. To the many others out there that have been touched by loss – I am sorry. One thing we know is that life goes on. Building those layers that bandage our grief – but never erasing it.
To those that have lost their lives serving our country – thank you.
Yes, I am glad that this past Memorial Day Weekend has come and gone.