Did you know that  the month of May is National Burger Month? Well, if not – you can now relish in the idea that this month (and there are still 19 more days in May) is all about the enjoying all the goodness that a burger can offer! And if you ask my husband, a first-class burger connoisseur – there are a multitude of ways to enjoy a great burger. The meat (and there are choices that include more than beef) is only the beginning to be dressed with a variety of fixings.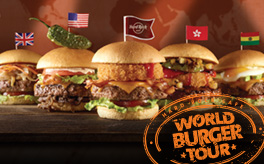 Understanding how to grill a burger to perfection is the first step. Second, you need to know how to balance flavors to enhance the meat  – this is a true skill. And finally the presentation, layering a kaleidoscope of toppings is a true art!  In the end – when you are successful you have an unbeatable burger!
I had the pleasure of speaking with Chef Russell Booth of Hard Rock International. They have put together an unbeatable and totally rockin' burger menu to celebrate National Burger Month with an international flare. Hard Rock Cafe chefs at more than 150 locations around the world are putting their spin on the American classic. In addition to showing us some of their international burgers like the Schnitzel Burger – the German Legendary features two stacks of tender pork schnitzel lightly breaded and made crispy to order, topped with crunchy sauerkraut, spicy brown mustard and savory bacon; and the Haggis Burger – this Scottish Legendary features a Certified Angus Beef patty topped with savory haggis, melted Monterey Jack cheese, golden turnip straws and a whisky maple glaze; Chef Booth also tells us home chefs how to grill the perfect burger at home in the following short video.
I would love to try the Banh Mi Burger – this Vietnamese Legendary features a Certified Angus Beef patty topped with house-made Vietnamese glaze, pickled vegetables and cucumbers accompanied by a garnish of cilantro and green onions. Doesn't that sound yummy? And big enough to share!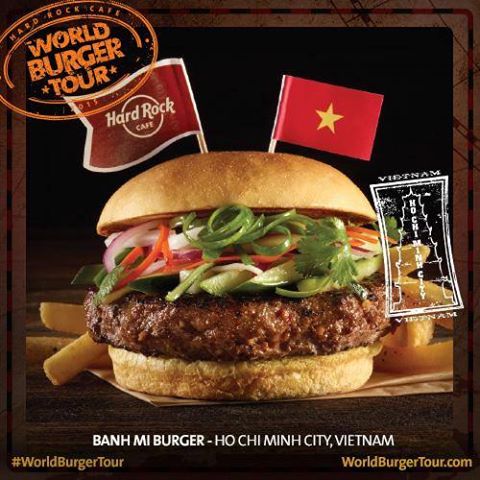 I think my husband would love  The Aussie Burger – this Australian Legendary features a Certified Angus Beef patty topped with caramelized onions, a fried egg, Cheddar cheese, crispy bacon and beetroot. Yep, that is right up his alley.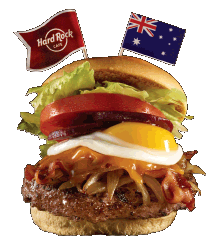 I will be checking out the San Francisco Hard Rock Cafe next time I am in the city. I definitely will be planning on this before June 30! If you make it to a Hard Rock Cafe and try out one of these Legendary Burgers, I'd love to hear about it!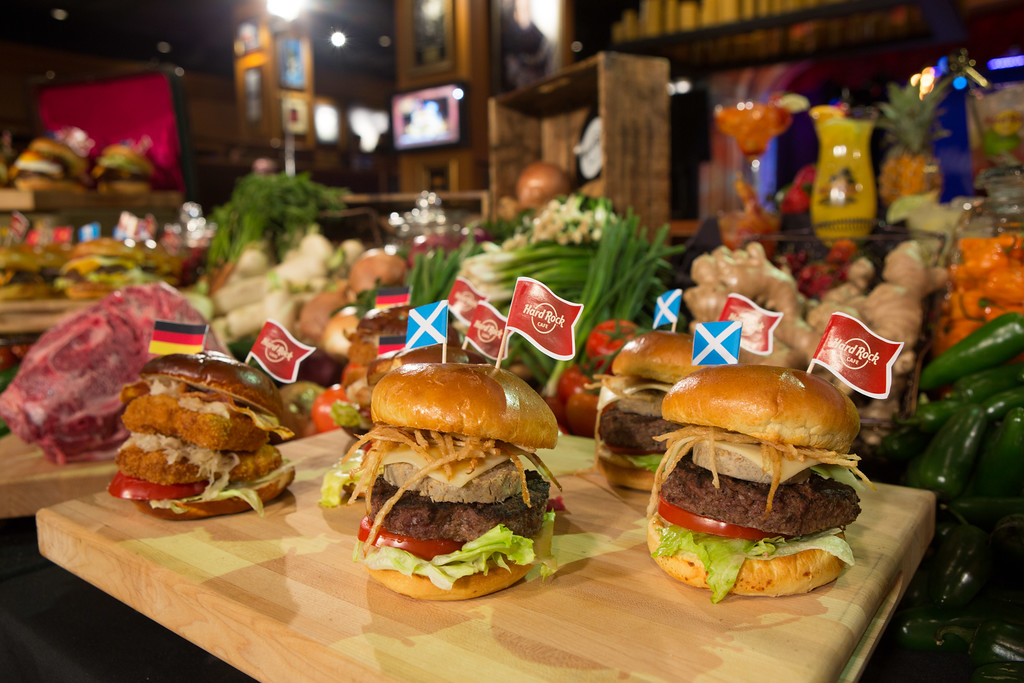 Sexual Health: Prescription Drugs VS Herbs